30 of the Best Ways to Make Money From Home – All Tried and Tested
Ideas to Make Money from Home
How can I make money from home? This is the question I asked myself expecting my second child ready to make that transition from my 9-5. I NEEDED to find a way to make money from home.
I was looking for legitimate ways to make money from home online but couldn't find anything.
While continuing to look and realizing that there was nothing out there, I reached out to moms working from home and created this website to share their stories in an article I wrote on tried and true stay at home mom jobs.
I quickly realized I wasn't alone and that there are others (not just moms) looking for ways to make money from home and want to know just three things:
Is the job legitimate (Can I see a success story from someone who does this today?)
How much can I make
How to get started
And that's what I'm going to share with you today.
This list includes creative ways to make money, making money on the internet, and how to earn money from home without any investment.
Once you get to the bottom of this list I'll also show you how to make extra money fast.
Here we go:
How to Make Money on the Internet
2. Freelance Writer
Do you like to write? You can make a lot of money as a writer, I know because I interviewed Holly Johnson who makes OVER $200,000 a year as a Freelance Writer. I didn't even know that was possible!
How much can I make? Holly Johnson said that she finds it hard for you NOT to earn AT LEAST $40,000 to $50,000 a year working full-time as a writer.
How do I get started? Holly Johnson found the secret sauce when it comes to writing and charging the right rate for your work. She created a free introductory training on how to build a six-figure writing career. I highly recommend taking her course if you want to work from home writing and follow her path to success. I also have a number of ways to get writing gigs at the end of this article.
---
5. Selling on Amazon (FBA program)
If you like shopping and searching for a good deal, you should definitely consider Amazon's FBA program. You find good deals on products at brick and mortar stores or online and resell them on Amazon for a higher price.
Ship to Amazon and they take care of the rest.
How much can I make? This varies significantly and depends on how much work you are willing to put in, Jessica from the Selling family made OVER six figures her first year. Check out my awesome interview with her on How to Sell on Amazon.
How do I get started? Take this FREE 7-Day Email Course on how to start selling on Amazon.
---
6. Teach or Tutor
Online teaching is growing thanks to the advancements in technology, and it's an excellent way to make money at home if you have teaching experience or knowledge of a specific subject.
I interviewed Brittney Sutton who makes $1,700 a month working only 2 hours a day for VIPKid, see the full interview here.
How much can I make? $10.50 – $60 per hour, check out these companies hiring now.
How do I get started? Check out the recommended companies hiring here.
---
8. Virtual Assistant
Are you task-oriented and have skills in the areas of social media management, editing, graphic design, tutoring, researching, writing, administrative duties or data entry? Then becoming a Virtual Assistant may be an excellent choice for you.
How much can I make? You can make $25-$100 an hour as a Virtual Assistant.
How do I get started? Gina Horkey, six-figure Virtual Assistant shows us how to get started here.
---
9. Transcribe
Transcriptionists listen to audio files and record (type) what they hear. You'll want to have good typing and grammar skills for this job.
How much can I make? You can make $7-$21 per hour or more if you start your own business.
How do I get started? Take this Free Mini-Course or check out these companies hiring along with a work at home success story from Kim (transcriber).
---
10. Life Coach
Do you love personal development and enjoy helping people? Do you want to build a business of your own? If that's you, you should consider becoming a Life Coach. See how Natalie Bacon became a Life Coach making six-figures on her way to seven-figures!
How much can I make? It really depends on your market. If you are targeting lower-income you can charge $47 per hour, if you're targeting higher income you could charge $297 per hour or much more.
It also depends on your model, are you doing 1-to-1 coaching or group coaching?
How do I get started: Check out my article on How to Become a Life Coach and consider this Life Coach Certificate Course.
---
11. Create an Online Store with Drop Shipping
13. Become a Travel Agent
Do you love to travel and enjoy helping people? Consider working from home as a Travel Agent.
How much can I make? Glassdoor states the typical salary ranges from $29,000 to $58,000 a year, but it all depends on experience and number of clients.
How do I get started? You can either start your own business or work for an agency, Sarah B. who started her own Travel Agency tells us how to do both here.
---
14. Search Engine/Social Media Evaluator
Search Engine/Social Media Evaluator rate social media ads and search engine results for relevancy.
This job is great because it does not require getting on the phone, you make your own schedule, and it does not require any training.
How much can I make? $12.50 – $14 per hour.
How do I get started? Apply to the only two companies I recommend here.
---
16. Customer Service Rep
Customer service positions typically provide product or service information. It is a growing trend to hire customer service reps remotely.
How much can I make? The pay ranges from $9-$21 per hour according to Glassdoor for the companies below with a rating of 3/5 star rating or higher:
How do I get started? Consider applying to the companies above and check out these job boards for an up-to-date list of available remote customer service positions such as FlexJobs, Indeed, and UpWork.
---
Creative Ways to Make Money
19. Make Money off Your Change
Acorns is a neat way to start micro-investing. It rounds up your purchases to the nearest dollar and invests the difference on your behalf.
Acorns monitors your bank account and automatically invests the change from your daily purchases. For example, if you buy a coffee for $1.75, Acorns will round up to $2.00 and automatically invest $.25 in "smart portfolios".
I made $60 without even noticing. There are no fees for withdrawing, just keep in mind that it may be more of a tax implication for the following year.
Click here to start investing your Change and $5 Welcome Bonus
---
22. Sell on Etsy
Do you consider yourself as artsy or crafty? Etsy is a great platform to turn your hobby into a thriving business.
Don't know what to sell? Check out the top 10 best selling products on Etsy.
How much can I make? This varies significantly but see exactly how this mom of three made $350,000 in one year.
How do I get started? Check out these tips from Pro Etsy Seller
---
23. In-Home Childcare
If you love children and have a passion for the opportunity to impact a young life, this is a great opportunity to work from home.
How much can I make? It really depends on where you live, but you could charge $30 a day which turns out to $600 a month (assuming its for 8 hours a day), while some daycares will charge $900 or more a month.
How do I get started? I recommend taking this neat course on How to Start a Home Daycare Business. Ladonna operated her own profitable home daycare and shows you how you can do the same, along with all the information you'll need to get started.
---
---
Bonus Tip – Make Money By Paying Your Bills On Time
Do you spend money on groceries, bills, clothes, gas, and entertainment? Of course, you do, so why not get a percentage of that money back?
My husband and I use one credit card on everything because the more you spend the more points you accumulate. We use the Chase Freedom credit card and had over $500 last year that we used on Christmas (cash and gift cards) and we're back up to $654.15.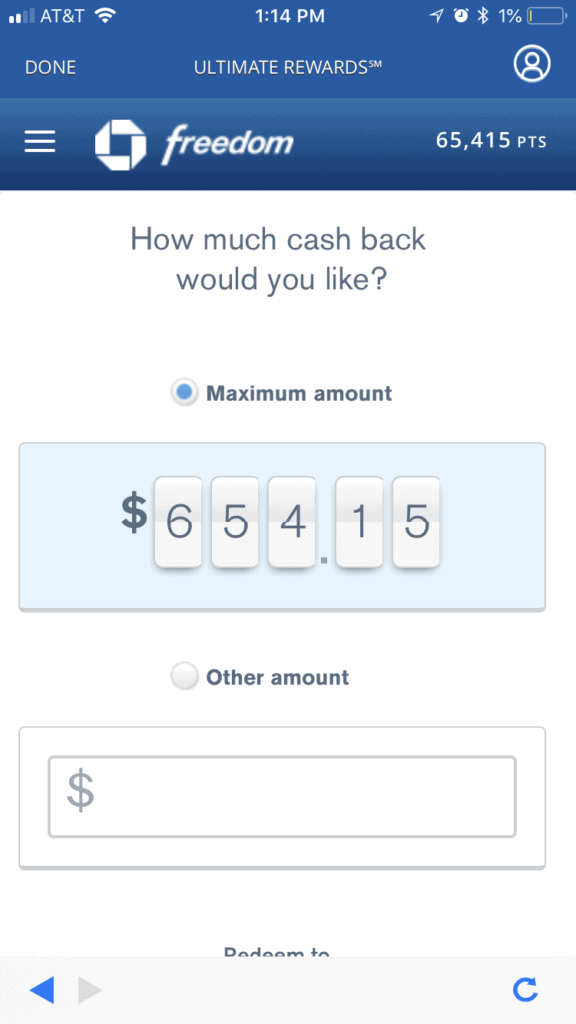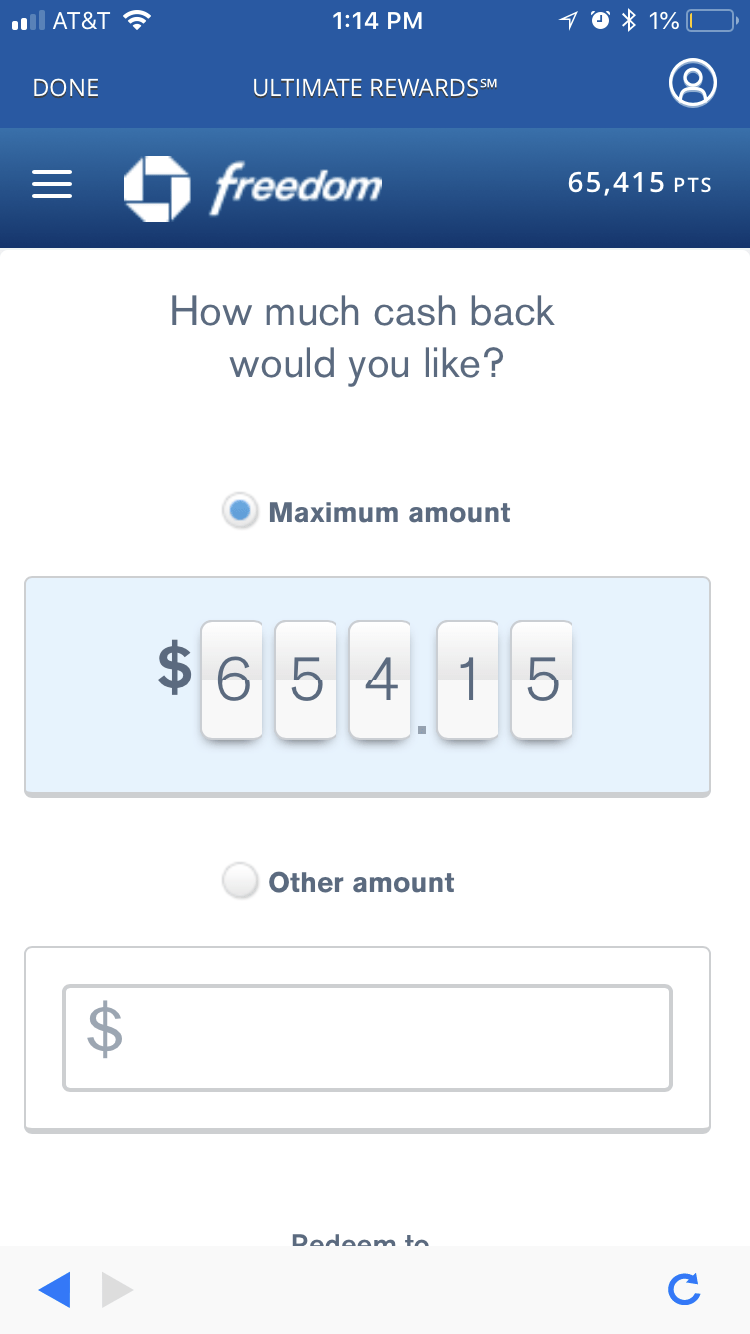 This is FREE Money. What's the catch? Pay your bills on time. That's the only way this works. As long as you don't spend what you can't afford, you win. This is a great form of passive income.
If you sign up for the Chase Freedom Credit card as we did you get a $150 bonus if you spend $500 within the first 3 months. That should be easy to do if you use it on everything like us.
---
How to earn money from home without any investment
25. Rent your Car for Ad space
This is for the true hustler who has no shame. You can have your car wrapped by Wrapify and make between $264-$452 a month with no upfront costs.
First you'll need to download the app, drive with the app, get matched with campaigns, and then you'll take your car in to get wrapped and make money driving places you normally go. Easy passive income if you don't mind your vehicle being wrapped.
---
26. Rent Out Your Space
Do you live in a prime location or have a room to spare? Consider making money with Airbnb.
Riley from Young and the Invested generates $400/month on average from his unit listed on Airbnb.
---
How to Make Extra Money Fast
30. Instacart
Make $100 a day or more by grocery shopping for others using the Instacart app. I did a full review of this app here and it's definitely something to consider if you want some quick, easy money.
You can sign up here.
---
32. Get Paid Taking Surveys Online ($100 a month or more)
This may not be the most exciting way to make money, but it is one of the quickest and easiest ways to make money online. To make a lot of money with surveys, you'll need to join many survey sites.
Before you start applying I highly recommend opening a new email account to direct all surveys to that account because you'll be inundated with daily survey emails.
I recommend applying to the following survey sites, and you'll receive a $5 sign-up bonus with most of these using my links here:
---
33. Get Paid to Test Apps and Websites
Companies need feedback on the user experience of their websites, and they'll pay you to get it. This is a fast and easy way to make money online.
Here is a reputable list of companies to work with that will give you $10 per test and they take around 15-20 minutes
---
Final Thoughts
I hope you were able to find something in this list that will work for you and help increase your income while working from home. As you can see there are a number of ways to make money from home, you just have to find out what works for you.
Did you like this article? Be sure to subscribe to our mailing list and stay in the know about new ways to make money from home, save, and invest.
You Might Also Like:
20+ Passive Income Ideas from Millionaires
10 Ways to Save Money on a Tight Budget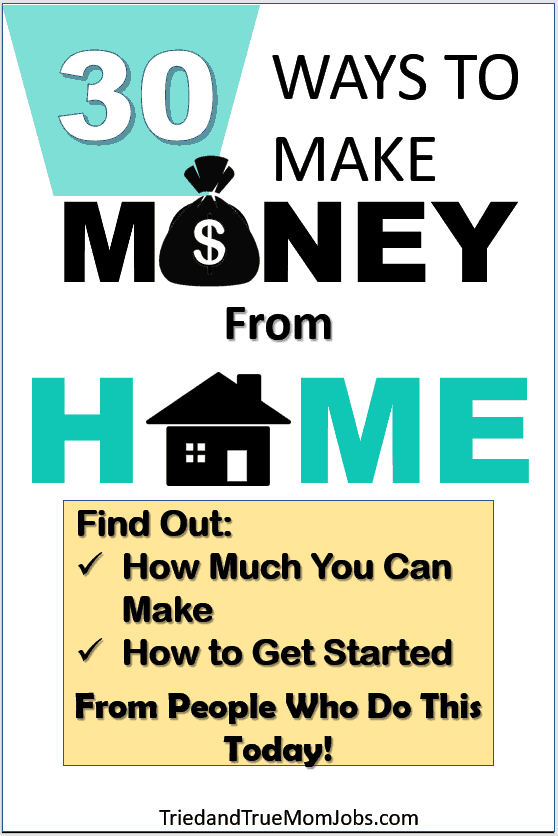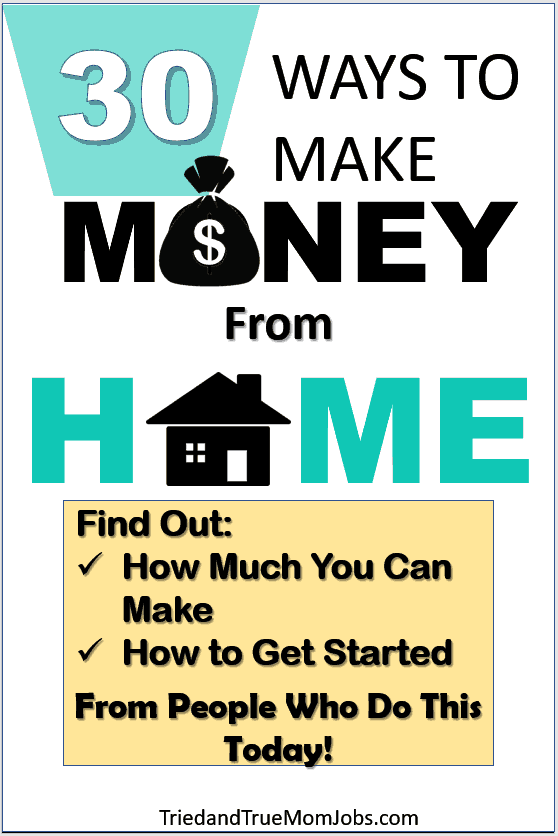 30 Real Ways to Make Money From Home