How to start a dog treat business from home and make 1000s a month!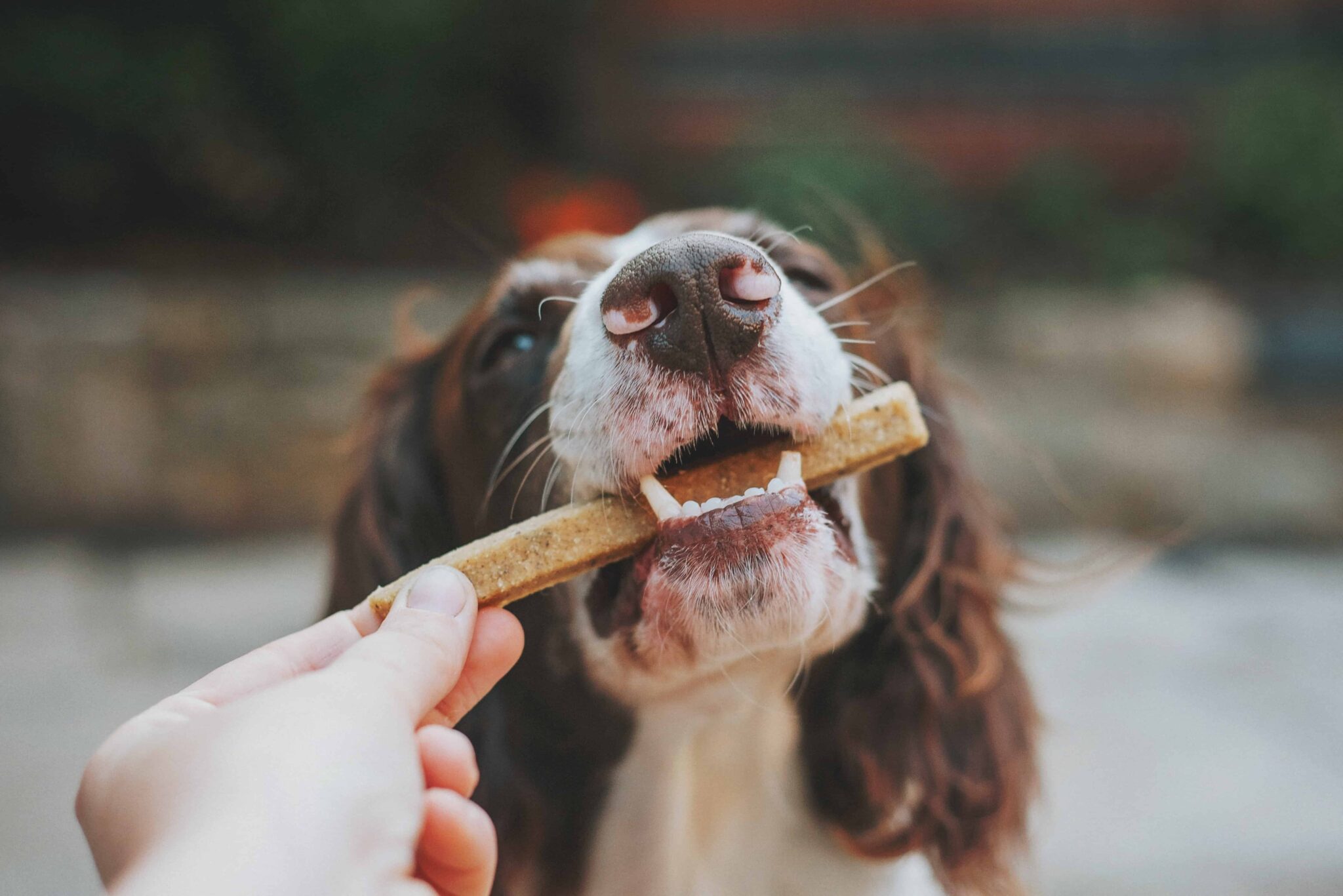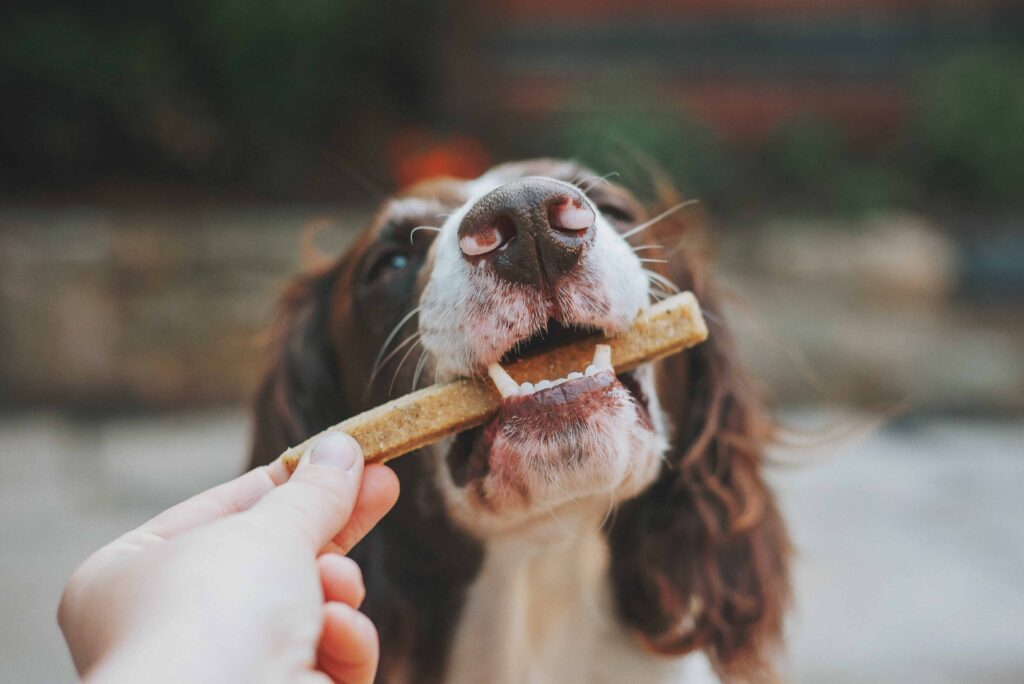 Starting a dog treat business
If you want to start a dog treat business this is the article for you.
There's no better way to learn about something than to find out from someone who started from scratch.
I'm going to share with you how Kristin Larsen built her business up to having $4,000 months!
She's the real deal too because she was invited to include her dog treats in gift bags at the Emmys!
The dog treat business is booming because people treat their dogs like family. They want to give them the best.
People love their dogs and are always looking for things that will make them happy. Giving them time and attention and feeding them well gives a sense of accomplishment and inclusion.
Quick Question: Are you in our mom group? We have a private FB group where our mission is to help you earn a MINIMUM of six figures per year. If you'd like to join our free Unbound: More than just a mom group, fill out the form here.
If you take Kristin's advice on how to start a dog treat bakery business you could build this into something that gives you an extra $500-$1,000 a month, and all the way to $10,000 a month!
I did a video on this and shared my unique approach on how I would promote this business, check it out here.
If you find that this is not the job for you, make sure you check out our most popular article 30 ways to make money from home to check out your other options.
---
Quick Question: Are you on our email list? If not, you should be. We send out 1 epic email a week sharing new job opportunities and business tips. Click here to subscribe.
Alright, let's hear from the one who can tell us the best on how to start a dog treat business.
This post contains affiliate links, which means I may receive a small commission, at no cost to you, if you make a purchase through a link
Here is how you can start a dog treat business from home
Can you tell us a little bit about yourself and how you started a dog treat business?
My dog treat bakery business started over a decade ago when I was working full-time as an interior architect. I really didn't have plans to start a business – I just wanted to give my dog Bella a healthy, dog-friendly cupcake for her birthday.
After a few trips to pet stores, I came home empty-handed and disappointed that everything I saw was filled with ingredients I didn't recognize.
It was at that time I decided that I was going to bake Bella a cupcake in my own kitchen.
With that cupcake, Diva Dog Bakery was born! (Even if I didn't know it at the time.)
One birthday cupcake turned into lots of recipe experiments, which turned into giving lots of samples to friends and family.
Very quickly, friends and family started asking me if they could buy my treats. I had no idea what I was doing, but I said 'yes' and formed Diva Dog Bakery soon after.
When the Great Recession hit and I lost my job, I turned my dog treat bakery side hustle into a full-time business. I was featured in magazines, sold at multiple farmer's markets every week, became a best-selling Etsy shop and was even invited to include my treats in gift bags at the Emmys!
How much do you earn and how much can others expect to earn?
At the height of running my business full-time, I was making around $4,000 per month despite the economy being in the biggest downturn since the Great Depression.
Since then, the demand for homemade dog treats has skyrocketed as well as the amount people are willing to pay. Now, the same volume of treats can produce $8,000 to $10,000/month.
I slowly wound down my dog treat bakery as life happened and different opportunities presented themselves, but I always told myself that I would take what I learned from my years of experience as a dog treat baker and turn it into a course.
That's what I did with the Diva Dog Bakery course. My students are crushing it – they're earning anywhere from a few hundred dollars per month to over $800 for just a single appearance at a farmer's market!
Anyone who commits themself to this business and treats it as a side hustle can expect to generate $500 to $1,000+ per month.
If turned into a full-time business, the sky is the limit – five-figure months are 100% possible, and some dog treat bakeries that started as homemade businesses are generating millions of dollars per year.
How can you sell dog treats legally from home?
Rules and regulations vary by state. The vast majority of states allow you to bake from home as long as you register your business and your treats with the appropriate state entity.
Contact your state's business agency and tell them you want to start a pet treat bakery. Many states have information on file about pet treat bakeries that tell you everything you need to do.
What type of person do you think this would be a good business for?
Anyone who is looking for a fun business and isn't afraid to spend a little time in the kitchen. You don't need to be a master baker (I was not), but you need to be willing to try.
This is an especially great business for parents who want to expose their children to entrepreneurship. I love seeing all of our family-run bakeries!
What equipment do you need to start a dog bakery business?
You can start with the basics: cookie sheet, mixer (a hand mixer is fine), spatula, rolling pin, wire whisk. I also recommend an inexpensive melting pot if you want to ice your treats, but it's not necessary right away.
What is the most challenging part about starting a dog bakery business?
Developing recipes! That's why I include my best-selling recipes in the course; students don't have to start from scratch.
What is the average start-up cost needed?
The typical start-up costs you'll incur for a homemade dog treat bakery in the U.S. include:
$20 to $50 for the initial batch of ingredients and (if you don't already have them) baking tools
$0 to $75 for treat packaging costs (consumers love treats with eye-catching packaging!)
$25 to $50 for a business license
Between a $25 one-time fee to up to a $50 per-treat fee to register your treats with your state (this will depend on your state's rules and regulations)
*Costs and laws outside of the United States will vary from what is listed here.
How many hours do you work on average or can one expect to work?
If you're doing this as a side hustle, expect to put in five to ten hours a week.
If you're doing this full-time, expect to put in about 30 to 35 hours a week yourself, plus some extra hours from people you hire. It can be very helpful to hire someone to sell at an additional farmer's market so your business can be in two places at the same time.
Tell us about your course. Who is it for? How does it work? Do you include your tried and tested recipes?
The Diva Dog Bakery course is for anyone who is looking to get started with a dog treat bakery business, whether they just want to make a few hundred extra dollars per month or want to scale it into a four- or five-figure monthly business.
The course can be completed in an afternoon and includes:
How to start practicing in your kitchen
My top-selling recipes
How to set up your business
How to package your treats
How to determine your treat pricing for maximum profit
Where to sell your treats (you can sell offline, online or both) and how to accept payment
How to promote your business
When someone purchases the course, they also receive 30 days of free access to our Diva Dog Bakery Community Facebook group ($19/month after the first month).
It's the largest dog treat bakery business community online and honestly the most positive, supportive, creative and exciting community I've ever been a part of. Everyone supports each other and helps fellow members out.
Once you take the course and are ready to get started, how do you get customers or how do they find you?
Starting with your own network – friends, family, coworkers, church, school – can yield great results. People get really excited about the idea of homemade dog treats!
After that, you can sell at farmer's markets, wholesale through local businesses, create an Etsy shop, sell on social media… there are so many opportunities out there for dog treat bakeries!
What advice would you give to someone who wants to get started with a dog bakery business?
Don't be afraid to dive in! There is no better time to start a dog treat bakery business.
The pet treat business is growing double digits every year and is expected to reach $15 billion in the U.S. alone in 2025. The demand is huge and your dog treat bakery can help fill it!
---
Thank you so much Kristin for such a great interview on showing us how to start a dog treat business.
Before you consider taking her course, take Kristin's free workshop to show you how her course will help jump-start your business to start a dog treat bakery.
If you have any additional questions after taking Kristin's workshop, let me know in the comment section below.
Be sure to subscribe to our email list for more great ways to make money here.