How to Become a Life Coach from a Six-Figure Certified Life Coach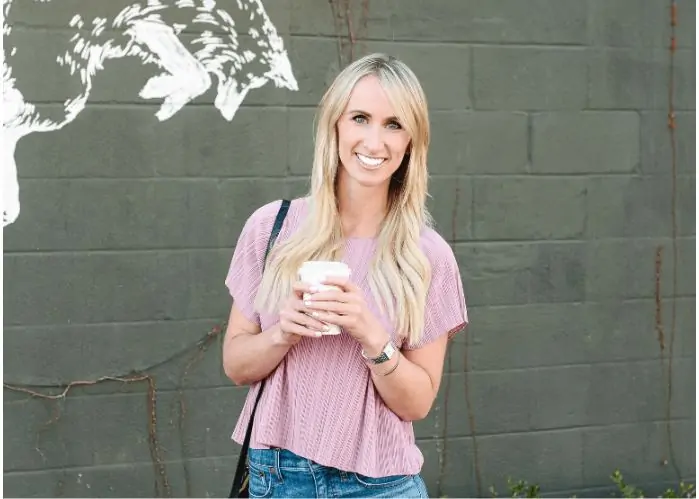 Do you love personal development and enjoy helping people?
Do you want to build a business of your own?
If that's you, you should consider becoming a Life Coach.
Today, I have an exciting interview with Natalie Bacon, Certified Life Coach who will share with us how she became a successful Life Coach and give you tips on 'How to Become a Life Coach'.
I think the idea of becoming a Life Coach is an excellent way to make money from home. You set your own hours and have the advantage to not only make a lot of money but you also get to transform people's lives for the better.
I love Natalie's story, like many of us, the path "we think" we want to follow in life is not always the journey life takes us on. Check out how she became a successful Life Coach and how you can become one too!
Be sure to subscribe to our mailing list as I often get companies reaching out to me about available remote positions they have and I only share these with my subscribers. Click here to subscribe.
This post contains affiliate links, which means I may receive a small commission, at no cost to you, if you make a purchase through a link.
Here's How You Can Become a Life Coach
1. Can You Tell Us a Little Bit About Yourself and How You Got Started as a Life Coach?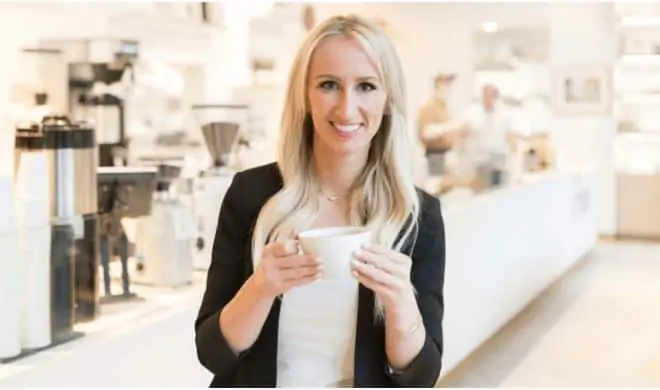 I'm actually an attorney, I practiced law for 4-½ years.  After graduating from college, I went straight to law school and graduated with a ton of student loan debt, I knew nothing about money.
I decided I needed to learn how to get myself out of the $206,000 of student loan debt I was in, so I started learning about money by listening to podcasts and reading personal finance books.
Ultimately, I decided I liked money more than practicing law, so I quit practicing and became a Certified Financial Planner.
I learned so much about money and I loved talking about it so I started a blog to help educate women about money and help them get out of debt like I was.
I started making money from my blog and I realized I liked running an online business more than my financial planning job, so I decided to quit my job and go all in on my online business full-time.
There's a lot more to this story (read Natalie' full story) but in terms of how I became a Life Coach, it happened after I had a really bad break up.
I started listening to this podcast by Life Coach Brooke Castillo of The Life Coach School and it completely changed my life. I became this new and improved version of myself, everything improved in my life.
After that experience, I wanted to become a Life Coach and I wanted to be trained by Brooke so I could hone in on my personal development skills and learn how to coach people.
I wanted to know exactly how to help people the way I had been helped.
The problem was that her coaching program was $18,000! Since I'm committed to getting out of student loan debt, I couldn't justify the price to myself. But I knew in my heart I had to take this program. You can see how I got out of paying for the program.
The course is expensive because it's GOOD. It is the best, not only does she teach you how to become a Life Coach but she also teaches you how to build a business from the ground up and so much more.
If you compare it to going to college, it's only a quarter of the price and it has so much value. She also goes over the money part as well and shows you how to make money. I became a certified Life Coach in December of 2018.
Max here: I know everyone will not be able to afford The Life Coach School, so I found an affordable option called the Life Coach Certificate Course with over 11,000 raving reviews. With anything, do your research and find what will work best for you.
2. What Does a Life Coach Do?
Life coaching is something I think can be better understood if you compare it to therapy. With therapy, the focus is on the past. The point is to heal past wounds.
Therapy is usually diagnostic based, focusing on diagnosing a non-functioning problem that needs to be solved or focusing on the past and how it's affecting the present. The key is to reveal the subconscious thinking.
With therapy, the purpose is to go from dysfunctional to functional.
Life coaching is future focused. With life coaching, you go from functional to exceptional.
I see many friends going to therapy who are very highly functioning, have no diagnostic problem, no real trauma they're working through from the past… they just want "more" or something is "off" … they have money problems, relationship problems, they're unfulfilled in their careers, etc. These are all life coaching issues.
I think it's useful to go to therapy if you're non-functioning and need to be diagnosed and get to a functioning place. Then, once you get to the point of functioning, you should transition to life coaching.
There are many types of life coaches. Each type is different and it's important that you niche down and focus on what kind of coach you want to be.
For example, some coaches encourage accountability and will tell you exactly what you should do.
Alternatively, there are coaches who help you see how you're creating the results in your life and how you can change those results yourself. This is the type of coach I am. It's the best type, in my opinion
I go more in detail about What is a Life Coach and if you'd rather listen than read, here's the podcast episode What Is A Life Coach.
You can be a 1-on-1 coach, do group coaching, or even scale it and do a membership site.
3. What Are the Requirements for Becoming a Life Coach?
Right now, the bar to entry is really low. You can call yourself a Life Coach and be a Life Coach, it's an unregulated industry. But if you want to build a successful business and actually be good at it, you definitely need to get some training.
Not just to have a sustainable business but to also feel like you are over delivering in value. I feel like I'm one of the best Life Coaches out there because I got trained and have a resource with The Life Coach School that connects me to hundreds of coaches that I stay in contact with.
4. How Long Does It Take to Become a Life Coach?
The program I took is 6 months online with additional online training for a year to either hone your skills as a coach or your business. The program is done in a way that works around your own schedule, it's really flexible. You have to attend group conference calls but they are at very convenient times.
5. Any Legal Requirements for Becoming a Life Coach?
You have to make sure you are following the business rules of running an online business, but in terms of Life Coaching, there are no legal requirements.
6. How to Get Clients as a Life Coach
It's all in how you market yourself. You have to learn how to do Marketing. There is a right way and wrong way to do it and it's not brand marketing. The right way to do it is direct-response marketing where you're actually helping people for free at first, let them fall in love with you and then they'll want to buy from you.
Reach out to your Social network and offer them a free mini coaching session. Say you have 10 free available spots open for 45-minute sessions. You better have some training to back-up your coaching because if you don't feel confident, you're going to come up with a ton of excuses why people aren't signing up with you. You need to be confident and know that you can provide a lot of value because you do want to help people.
My blog and podcast are the biggest drivers to get clients.
7. How Much Do Life Coaches Charge?
There's really no general amount because it depends on your market. If you are targeting lower-income you can charge $47 per hour, if you're targeting higher income you could charge $297 per hour or much more. It also depends on your model, are you doing 1-to-1 coaching or group coaching?
My membership program will be $47 per month which is really inexpensive but it's not 1-to-1 coaching.
It's how you position yourself. If you position yourself as Nordstrom you charge Nordstrom prices, if you position yourself as Walmart you charge Walmart prices. But you can't position yourself as Walmart and charge Nordstrom prices.
8. Cons of Being a Life Coach?
The downside is that you have to be willing to build your own business. You can be a Life Coach and work for someone else but if you want to build your own business you could spend the first year and not make what we call a "break-even year" because you're focused on building your business and investing in the program.
It takes a lot of mental toughness, time, and hustle to build this business and the uncertainty of it is not for everyone. You must be committed.
9. What Does Your Schedule As A Life Coach Look Like?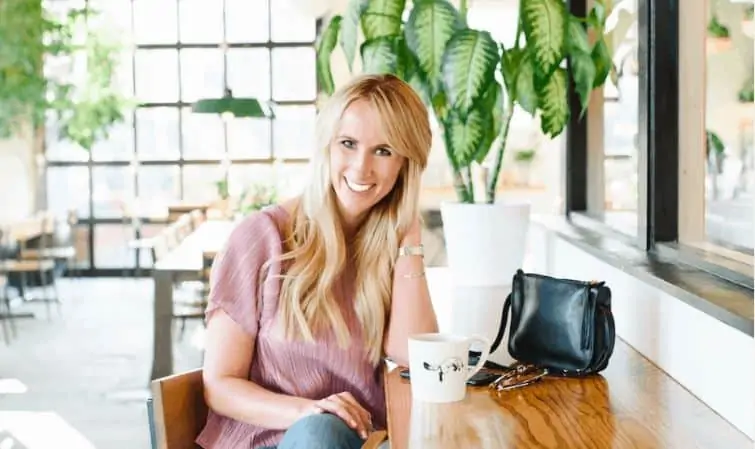 I work 40 hours a week but included in that, I work part-time for my business mentor at The Life Coach School because I want to see how she's built her business. She made 17 million dollars last year and several of the coaches she's trained hit 7-figures as well. I'm at six-figures right now and I'm trying to get to 7-figures, my goal in the next year or two is to get to 7-figures and work only 3 days a week.
10. Any Advice You'd Like to Give to Someone Who Wants to Get Started as a Life Coach?
If you're thinking about becoming a Life Coach, ask yourself what would your future self in 5-years hope you'd accomplish. I know right now it might seem hard and like a big challenge but the time is going to go by anyway.
If you really want to help people and build a business and be able to do it from home and balance life and family, there's no better career than Life Coaching. I think it's an honor and a privilege to be a Life Coach.
---
Thank you Natalie for such a GREAT interview! You can find her at NatalieBacon.com
Do you think Life Coaching is something you'd like to do? I hope this interview gave you some insight into what it takes to become a Life Coach and how to get started.
I enjoy talking to people who have found success in different areas. If you like hearing success stories and want to learn more about how you can make money from home be sure to subscribe to our mailing list to stay in the know.
You Might Also Like:
How She Makes $1,700/mo working 2 hours a day working for VIPKID
How these Moms became successful Bookkeepers with No Previous Experience
How this Mom makes Six-Figures selling products on Amazon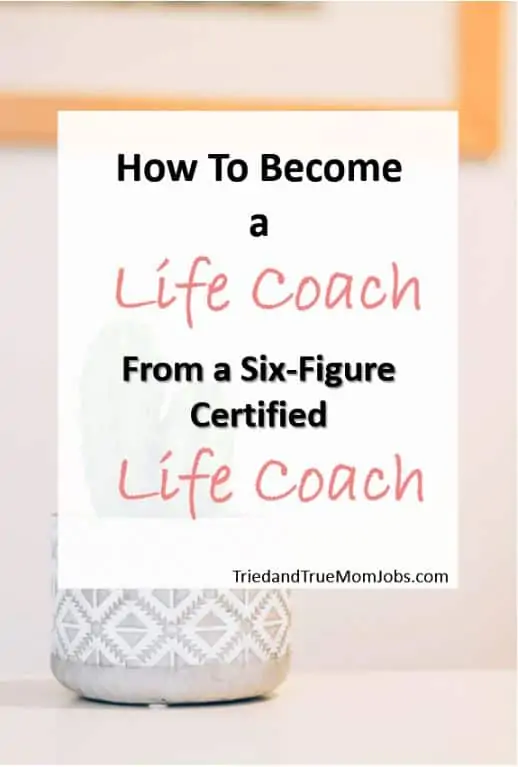 How to Become a Life Coach from a Six-Figure Certified Life Coach