Weight Loss Challenge for Money – Can You Earn Up To $10,000?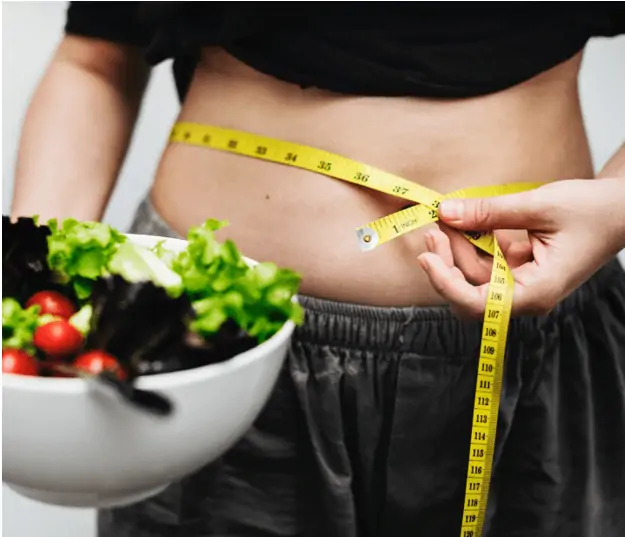 How to Get Paid to Lose Weight with HealthyWage
Looking to join a weight loss challenge for money? This HealthyWage review includes everything you need to know before getting started.
Losing weight is something that many people need to do but don't have the motivation to follow through with it.
Do you want to lose weight but have this one little issue…no motivation?
I love this quote, and it's so fitting,
"If something doesn't challenge you, then it doesn't change you." Fred Devito.
So that's what we need, a challenge.  A challenge to lose weight and change your life for the better.
There are many weight loss challenge ideas out there but this one works because this is a weight loss challenge for money!
This post contains affiliate links, which means I may receive a small commission, at no cost to you, if you make a purchase through a link.
What could motivate you more than putting your own money at-risk with HealthyWage to meet your weight loss goals with the added benefit of earning up to $10,000?
Interested? Check out this HealthyWage review to learn all you need to know about the company including what it is, how it got started, and why it works.
HealthyWage's Weight Loss Challenge for Money Rules:
Start with the HealthyWage Prize Calculator. Enter how much weight you want to lose, the timeframe to lose it, and how much you want to bet each month for that period.
The calculator determines your prize amount, up to $10,000. You can play around with the calculator until you get your desired prize amount.
Sign up and agree to pay the monthly amount for the duration of the challenge.
Achieve your goal and you will get paid to lose weight!
If you don't hit your goal, your money goes to support HealthyWage, including prizes for others who achieve their goals.
Overall, it's a good cause because it's helping people change their lives, get healthy, and feel more comfortable in their own skins.
HealthyWage Review: Your Burning Questions Answered
HealthyWage may be new to you, but it's been around since 2009. Let's dig a little bit deeper into what this company is all about.
Does HealthyWage Really Pay Out?
It's more than fair to wonder if HealthyWage really pays–but sometimes you have to see it to believe it. Here are some real examples of people who made money losing weight.
Jaclyn Earned $5,294.12
Here is a real-life example from Jaclyn who won $5,294.12!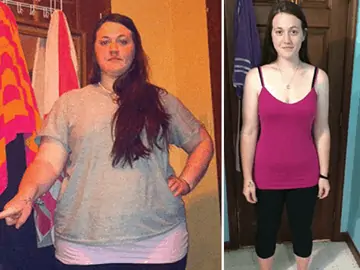 Jaclyn wanted to lose 132 lbs. in 18 months. She bet $100 a month for the 18-month period and met her goal! She received the $1,800 she invested and a $3,494.12 profit from HealthyWage!
How awesome is that? Making money just to lose weight!
Anastasia Earned $10,000
Want to hear another success story? Anastasia won $10,000 for losing 41 lbs.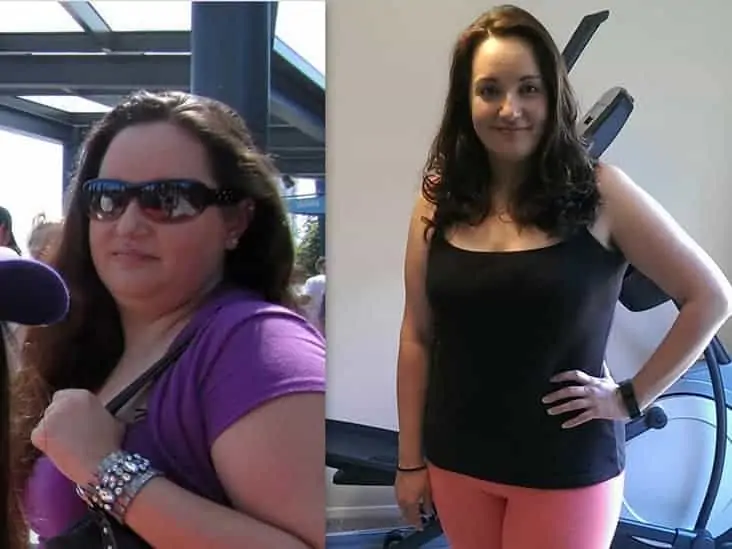 Anastasia wanted to lose 41 lbs. in 18 months. She bet $167 per month which actually came out to the amount she would spend dining out each month. She received the $3,006 she invested along with the $6,994 profit from HealthyWage.
How Did HealthyWage Start?
HealthyWage was founded in response to academic research that proves that even small cash rewards can triple the effectiveness of weight loss programs. People are more effective at losing weight when their own money is at risk.
I don't know about you, but when I put money toward something–like this blog that I built from scratch, for example–I put my all into it. The same goes for a lot of people, and it applies to a lot of different things, like weight loss.
Are you motivated by money? If so, then the opportunity to get paid to lose weight could be effective for you.
How Does HealthyWage Make Money?
HealthyWage is supported by insurers, hospitals, food companies, and the government.
Government and corporate leaders know that incentives work and are cost-effective solutions (paying incentives costs less than paying for health care for an obese population).
It's good to know this is backed by the Government if you had any doubts about its legitimacy.
Plus, it shows that it really works and that it's truly possible to get paid to lose weight.
How Do You Get Your Weight Verified?
Once you download the app, you can verify your weight by stepping on a scale while one of HealthyWage's referees observes from your smartphone to confirm the accuracy. If you do not have a scale, HealthyWage has other easy options to do this.
Your weight is verified twice; once at the beginning and once at the end of the challenge. What you do during the time in between these two weigh ins is completely up to you, but if you want to get paid to lose weight, it's important to control your diet and exercise.
HealthyWage has been Recognized and Featured in Multiple Media Sources


Sometimes putting our money at-risk is still not enough motivation, so HealthyWage has another option called Team Challenge. You will be grouped with 4 others for a chance to win $10,000. You pay $25 for 3 months and if your team is the one that loses the greatest percentage of weight during the weight loss contest you'll get $10,000.
As a team, you have a little more pressure to meet your goals because you don't want to be the one to drag them down and lose the opportunity to earn $10,000. Talk about extra motivation!
You can either choose your own team of 5 or join a team. HealthyWage makes sure everyone who wants to join the weight loss competition is on a team.
Here at Tried and True Mom Jobs, we are always looking for legitimate ways moms and others can make money. We thought this Tried and True means of making money would be a bonus. Not only will you be motivated by others, but the benefits you can receive are endless.
Join our mailing list to stay updated on ways to make money from home.
Are you ready for a new lifestyle change? Then bet on it!
Win Up To $10,000 In Cash Prizes While Getting Healthy.
Will HealthyWage Make Money from You, or Will You Make Money from HealthyWage?
In the final review of HealthyWage, it's important to understand that the choice is yours. You may not be a betting person, but when the results are in your hands, is it really betting at all?
Science proves that weight loss boils down to a deficit of calories. If you can increase your activity to burn more calories, and decrease your food intake to create a higher caloric deficit, then you will lose weight and get paid if you join HealthyWage.
Join the weight loss competition and get paid to lose weight. If you're consistent and work hard, it's a sure win. Will you join HealthyWage and get started?
You Might Also Like:
16 Ways to Make Money from your Smartphone
14 Ways to Make Money Online Without an Investment
15 Business ideas to start this year
How to Make $100 or more a day!