dfHow to Use Pinterest for Business and Get Traffic to Your Website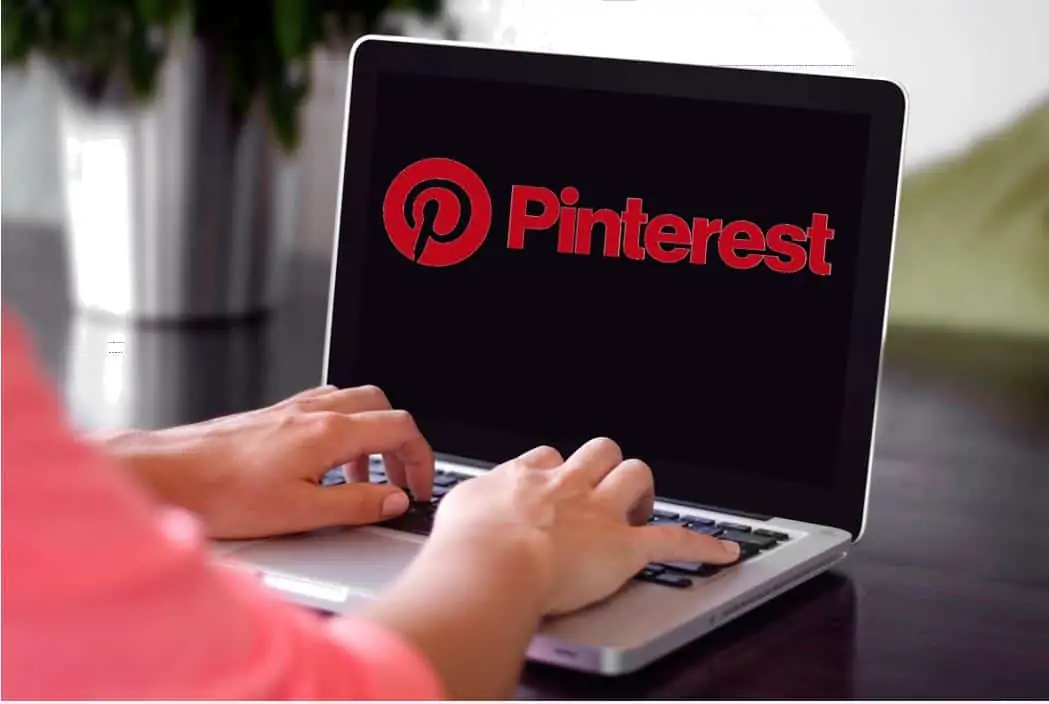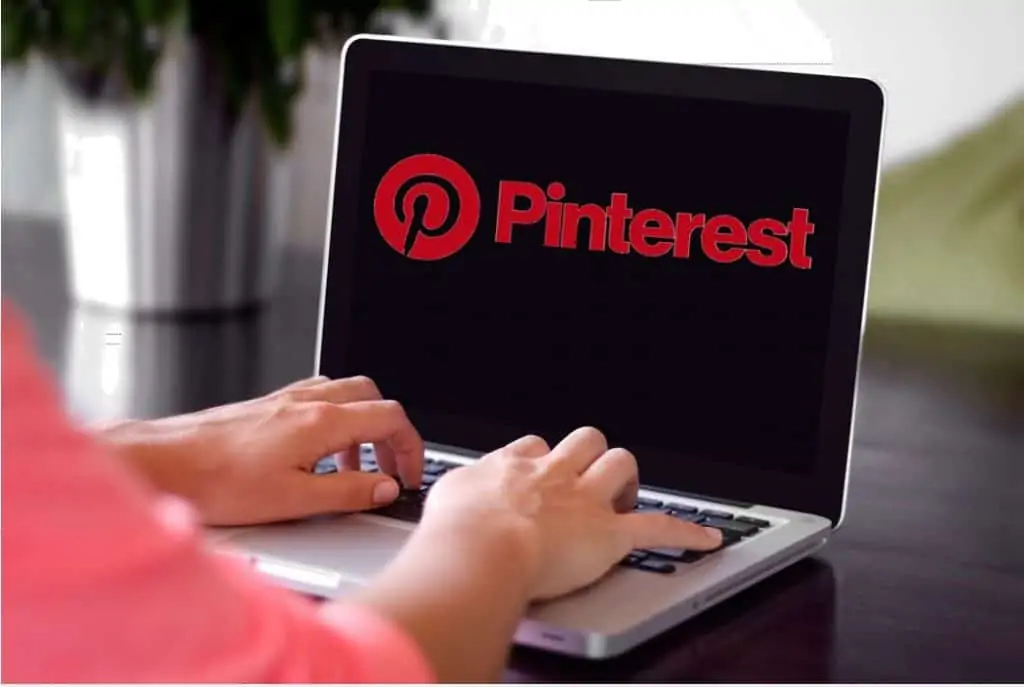 Pinterest Marketing Strategy
I use Pinterest to get traffic to my website which makes me money having ads on my site and using affiliate marketing.
Affiliate marketing is when you refer a product or service to someone using a referral link and if they make a purchase using your link, you earn a commission.
Affiliate marketing is my favorite way to make money and if you want to see how I've built a six-figure business using it you can check out my article here for a better understanding of how affiliate marketing works.
In order to make money through affiliate marketing and ads, you need people to come to your website.
Pinterest and Google are the only two platforms that have given me CONSISTENT traffic. Yes, traffic with Pinterest goes up and down but I still get more traffic from Pinterest than any other platform.
And BELIEVE me when I say I've tried them ALL.
This post contains affiliate links, which means I may receive a small commission, at no cost to you, if you make a purchase through a link.
I was checking my Google Analytics and here are my stats from the last 30 days: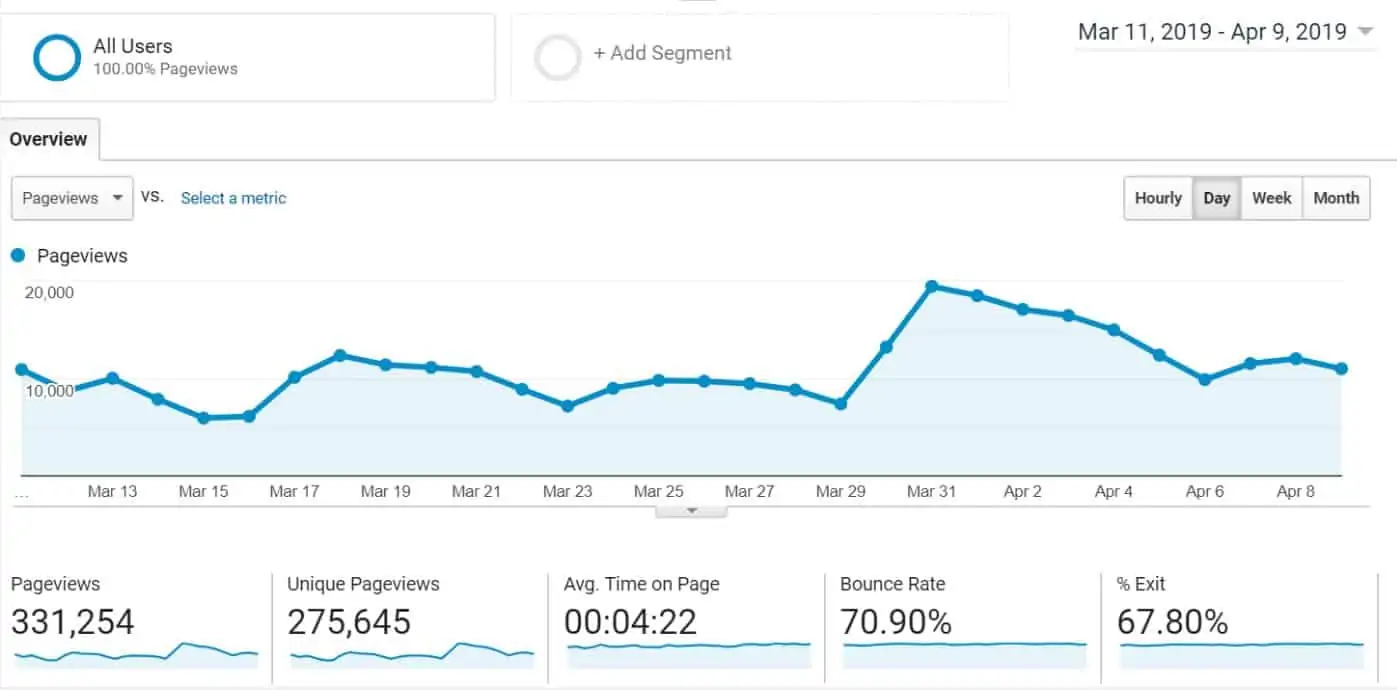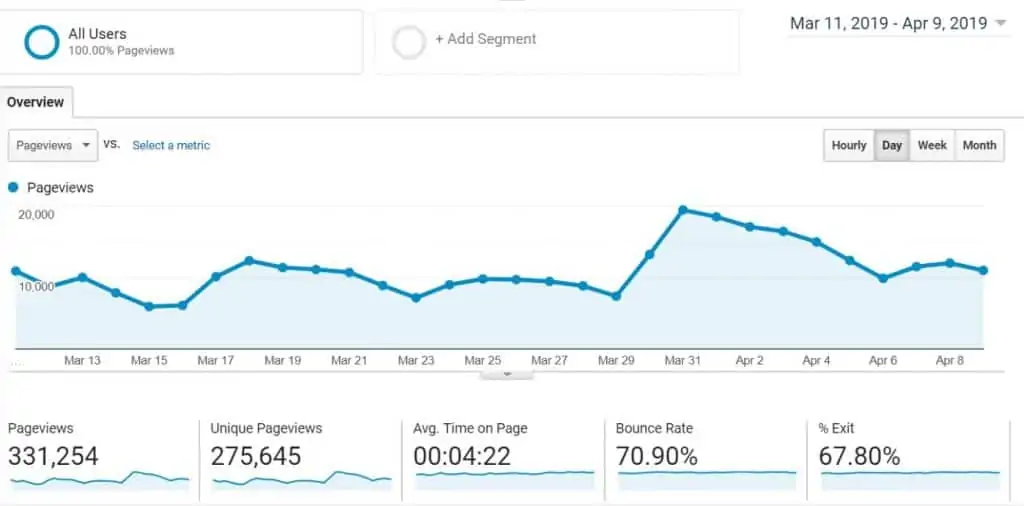 I've had 331,254 page views and I get the majority of my traffic from Pinterest. Here is a screenshot of my monthly users,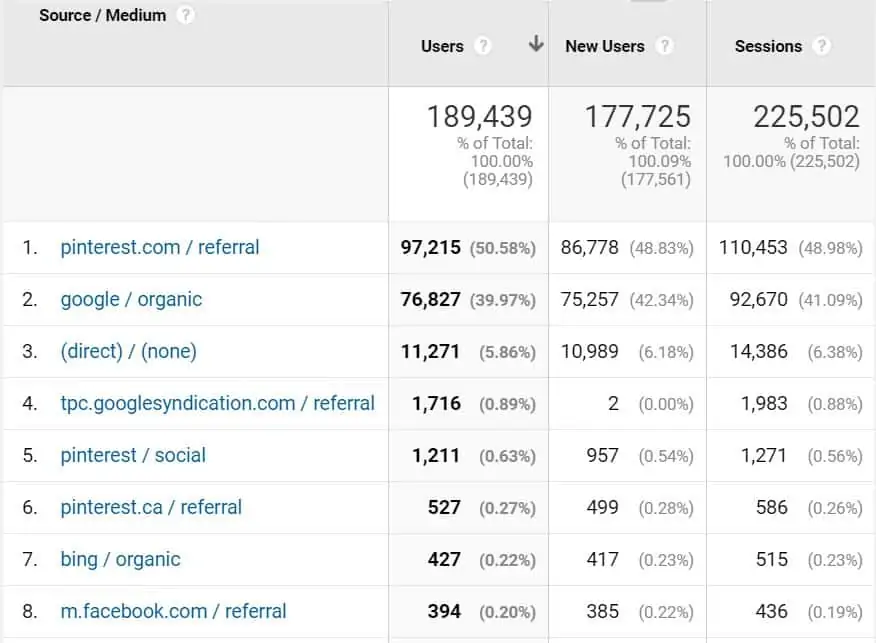 You can see how I get Google traffic in my article on How I Make Money Blogging.
If you have not started a blog yet, see my step-by-step guide here along with the most popular niches that make the most money and get the most traffic.
I NEVER thought Pinterest could bring me so much traffic. In my eyes, Pinterest had always been the place for home decor, clothes, quotes, etc., until my sister told me about an ebook she purchased called Pinterest Ninja.
Now, I'm pretty frugal and believe you can find most information on the web for free but thank God for this ebook because I would have never considered Pinterest.
Pinterest Ninja gives you a great foundation on how to get started with Pinterest.
I used to be happy with just 100 visits a day (really happy), but now using Pinterest my traffic has exploded. I now average about 10-15,000 page views a day. I can't believe I'm even saying that.
I only have about 60 articles written and I've been blogging for about 15 months. If you're strategic on the articles you write and make them the best article on the internet then you will see that quantity does not matter but quality.
It definitely takes time to get the swing of making pins that can go viral and creating a following. You can see how I get followers here.
But I believe if I can do it, then you certainly can too!
If you don't have a Pinterest Business account set-up yet and you need help, I did a tutorial here to help you get started 
I made a pin the other day that went a little viral and it was so simple. Check out the stats,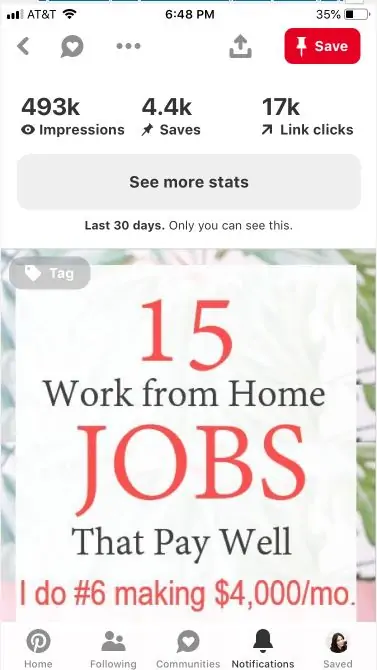 I did a video on how I create my pins if you want to learn how I do it
Pinterest analytics are a little all over the place. The only place you want to look for TRUE analytics is Google Analytics, and Google told me that this ONE pin got me over 13,000 visits.
To see what pins are REALLY getting you traffic to your site go to Google Analytics – Acquisition – Social – Network Referrals – click on your blog post and open the "pin" url in another browser to see how many visits you received from "that" one pin. A very helpful tip that I learned from the ebook Pinteresting Strategies
Speaking of Pinteresting Strategies, I pretty much owe 99% of my success to purchasing this ebook. This ebook gave me a STRATEGY, it taught me how often I should pin my pins, how to create established boards, how to create pins to get the click, and so much more.
I would love to tell you my whole pinning strategy but honestly, it wouldn't be fair to Carly who wrote the ebook that taught me everything.
So if you want to learn how to use Pinterest the way I do and the way Carly does…who does even better than I do, I HIGHLY recommend checking out her ebook Pinteresting Strategies which I think is only $57 now but that's DIRT cheap compared to the other Pinterest courses out there, and this one actually works.
She is underselling herself, but I think the point at pricing it this low is because she really does want to help people without them spending all of their money and that gives me even more reasons to promote her book. She's legit and she cares.
It's also nice because Pinterest is ALWAYS changing, literally, and she keeps the ebook updated so you can stay on top of your game. If you buy the ebook you are grandfathered in and get all the updates for free, which is so necessary with this ever-changing platform.
I don't like to put my eggs all in one basket, so I have focused a lot more on SEO (Google traffic) which is a little more consistent. See how I get traffic from Google here.
I started a YouTube channel because so many people have asked for help, I thought it would be much easier to share things through video. Feel free to subscribe here to stay updated on all things blogging and my mailing list here.
What are your best sources of traffic?
You Might Also Like
How I Get over 100 Pinterest Followers a WEEK
How This Mom Makes $6,000 a month in Affiliate Sales
17 Proven Ways to Make Money from Home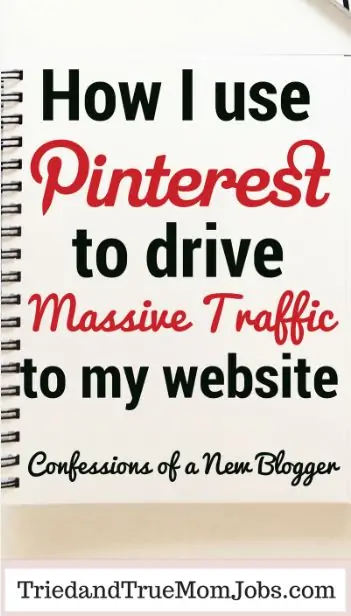 How to Use Pinterest for Business