How to Use Pinterest for Business and Get Traffic to Your Website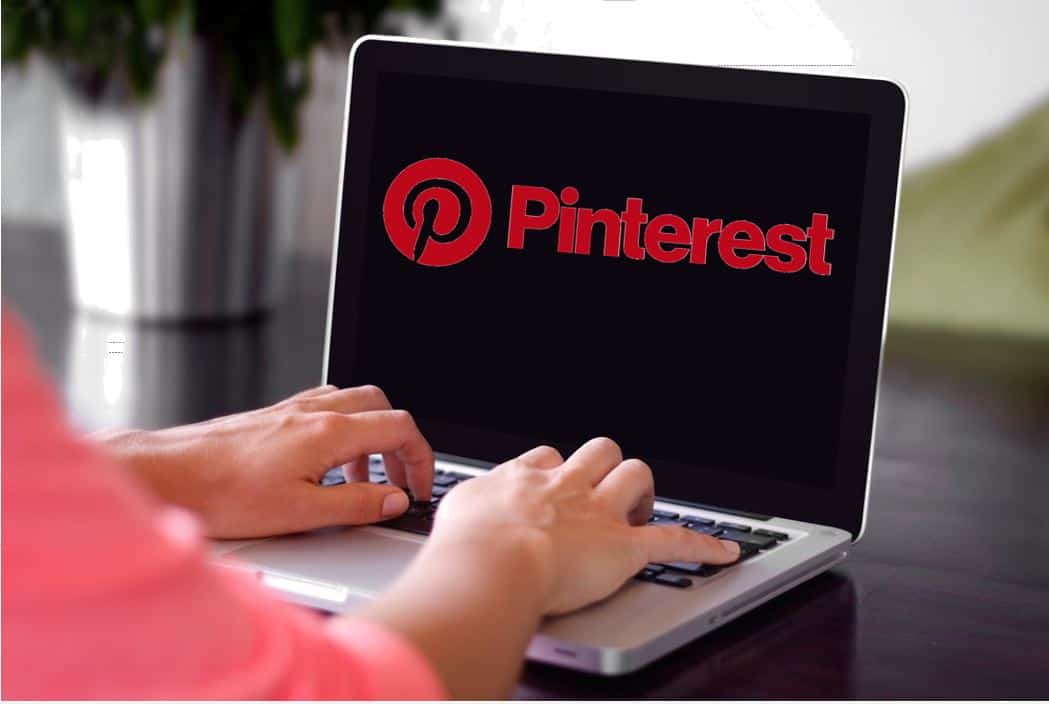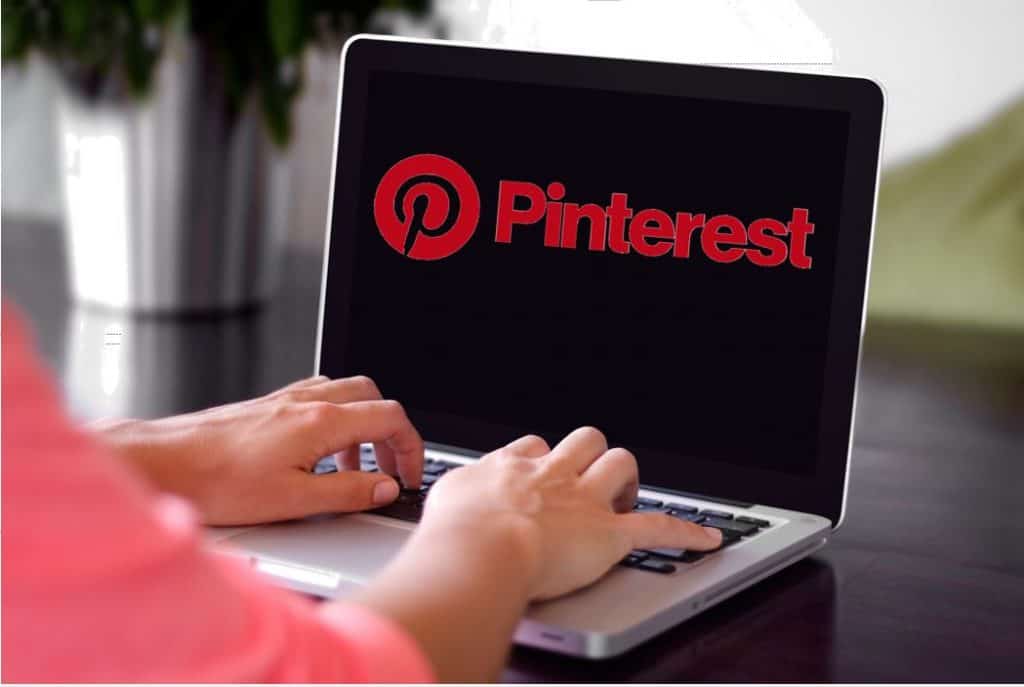 Pinterest Marketing Strategy
I use Pinterest for Business to get traffic to my website, which makes me money by getting visitors to my site (ad income) and when they make a purchase using one or more of my affiliate links.
Pinterest and Google are the only two platforms that have given me CONSISTENT traffic. Yes, traffic with Pinterest goes up and down but I still get more traffic from Pinterest than any other platform.
And BELIEVE me when I say I've tried them ALL.
I was checking my Google Analytics and here are my stats from the last 30 days: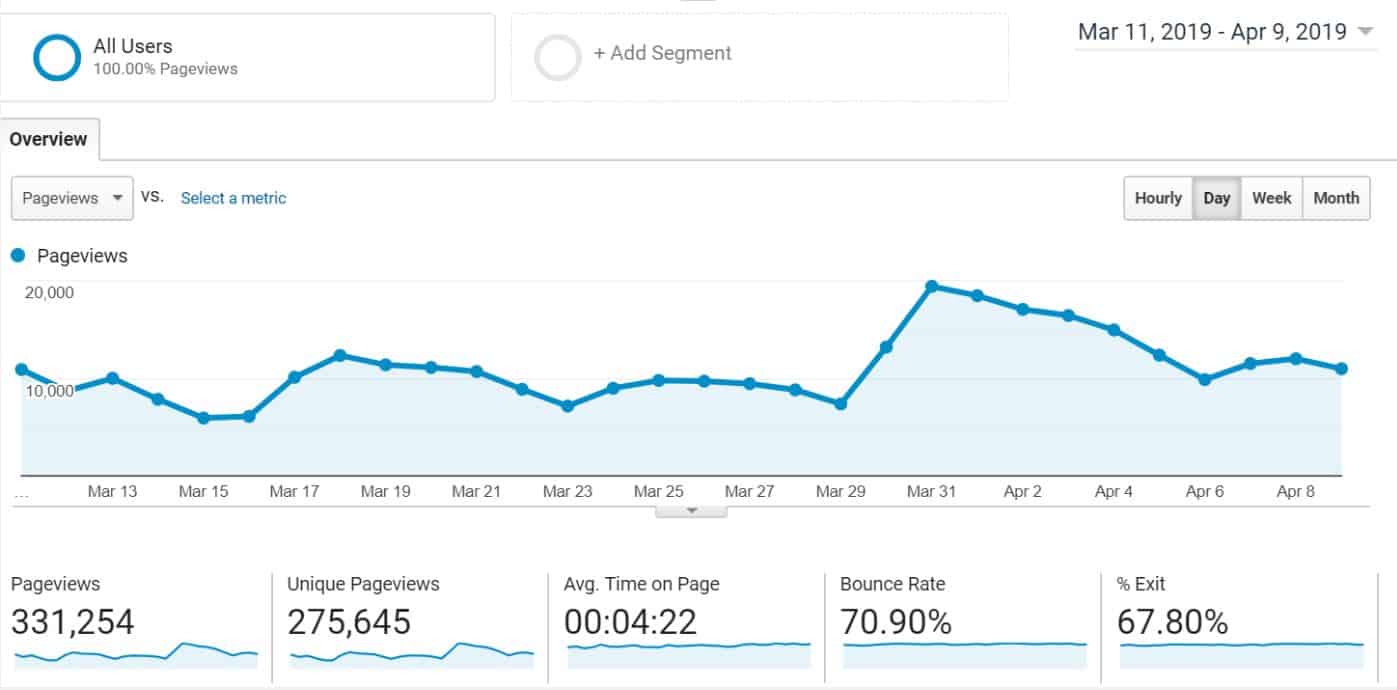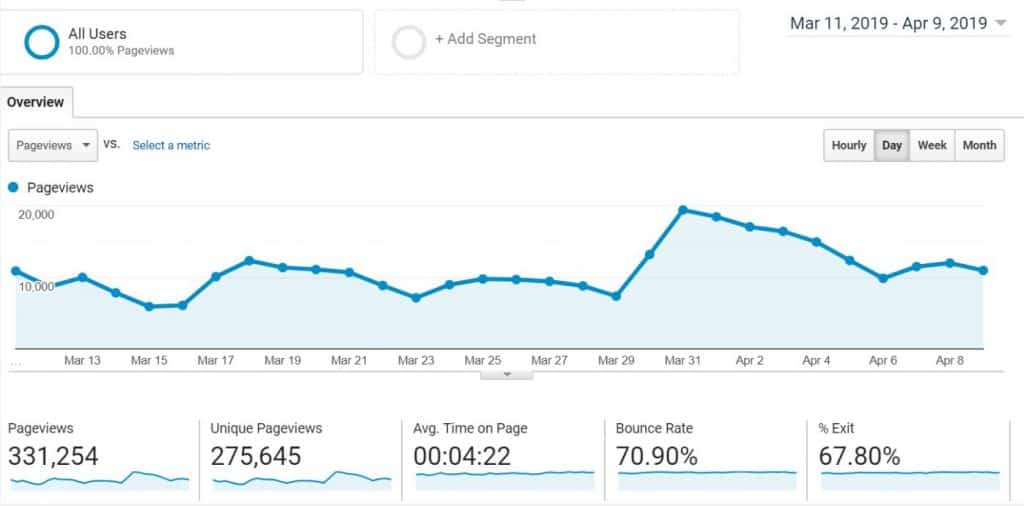 I've had 331,254 page views and I get the majority of my traffic from Pinterest. Here is a screenshot of my monthly users,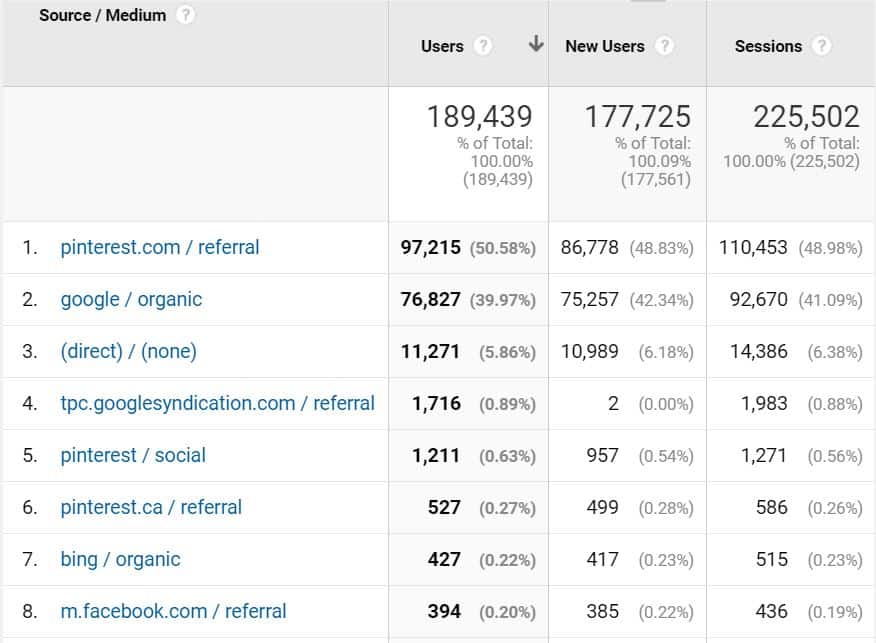 You can see how I get Google traffic in my article on How I Make Money Blogging.
If you have not started a blog yet, see my step-by-step guide here along with the most popular niches that make the most money and get the most traffic.
I NEVER thought Pinterest could bring me so much traffic. In my eyes, Pinterest had always been the place for home decor, clothes, quotes, etc., until my sister who also blogs at Organicleigh told me about an ebook she purchased called Pinterest Ninja.
Now, I'm pretty frugal and believe you can find most information on the web for free but thank God for this ebook because I would have never considered Pinterest.
Pinterest Ninja gives you a great foundation on how to get started with Pinterest.
I used to be happy with just 100 visits a day (really happy), but with my new Pinterest strategy, my traffic has exploded. I now average about 10-15,000 page views a day. I can't believe I'm even saying that.
I only have about 60 articles written and I've been blogging for about 15 months. If you're strategic on the articles you write and make them the best article on the internet then you will see that quantity does not matter but quality.
It definitely takes time to get the swing of making pins that can go viral and creating a following. You can see how I get followers here. I don't see why you can't have the same success if you do the things I'll list below.
I made a pin the other day that went a little viral and it was so simple. Check out the stats,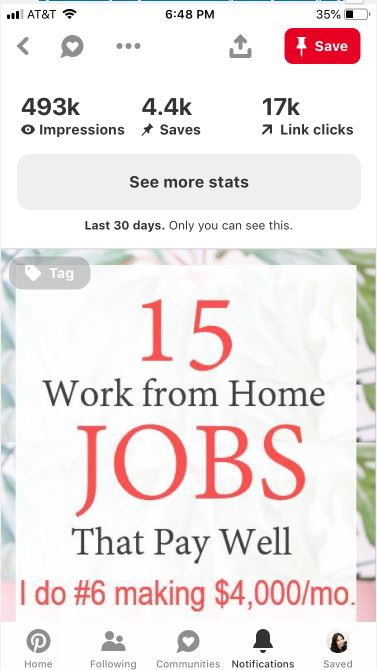 Remember Pinterest analytics are a little all over the place. The only place you want to look for TRUE analytics is Google Analytics, and Google told me that this ONE pin got me over 13,000 visits.
To see what pins are REALLY getting you traffic to your site go to Google Analytics – Acquisition – Social – Network Referrals – click on your blog post and open the "pin" url in another browser to see how many visits you received from "that" one pin. A very helpful tip that I learned from the ebook Pinteresting Strategies
So here is what I've done to Use Pinterest for Business
This post contains affiliate links, which means I may receive a small commission, at no cost to you, if you make a purchase through a link.
1. Set-up a Pinterest Business Account
You'll learn how to do all of this from Pinterest Ninja but click on the ellipsis in the upper right-hand corner and follow the directions. I also changed my Pinterest name to Tried and True Mom Jobs | Legitimate Work From Home Jobs, be descriptive about what you write about or do. I believe Pinterest has recently limited the number of characters you can use in your business name, so do what you can.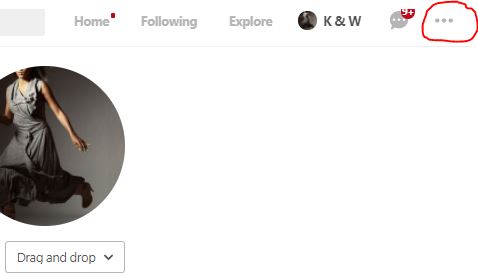 2. Set up at least 10 boards and add 40 third-party pins in each (high-quality pins)
These boards should be relevant to your type of business. For example, I write about making and saving money, so I have boards on Personal Finance, Finance, Money Management, etc.
I have at least 5 relevant boards for every article I write so that I can rotate my different pins in each to get as much exposure as I can.
You'll want to use Pinterest "Topics" as your board names. THIS IS EVERYTHING. I was blown away by Pot Pie Girl's revelation on how Pinterest really works. I would love to give you all the details but it just wouldn't be fair to her.
I HIGHLY recommend purchasing the ebook PIN Signals if you ever want to gain traffic on Pinterest without relying on followers. It has worked TREMENDOUSLY for me and it includes a video of her tailwind strategy.
I think it's only $37 and I've made that up a LONG time ago in ad revenue from the Traffic I received.
3. Write More Articles (That do Well on Pinterest)
I've been writing more blog posts and creating more pins and that has helped with my overall traffic. I make a new pin each week for my highest converting articles on Pinterest so that's a lot of pins out there for the same article, but pins die so quickly on Pinterest it seems like I have to keep doing this to consistently get traffic.
Try different pictures, colors, font sizes etc. to see what works for your audience.
I look at the repin rate of other pins to help me come up with article ideas. Do you see the 60k in the image below with the little pin? That's the repin rate also known as how many times people have shared a pin.Update: It looks like Pinterest took this away with the latest update. I pray they bring it back because it really helped me figure out which pins/articles did well on Pinterest.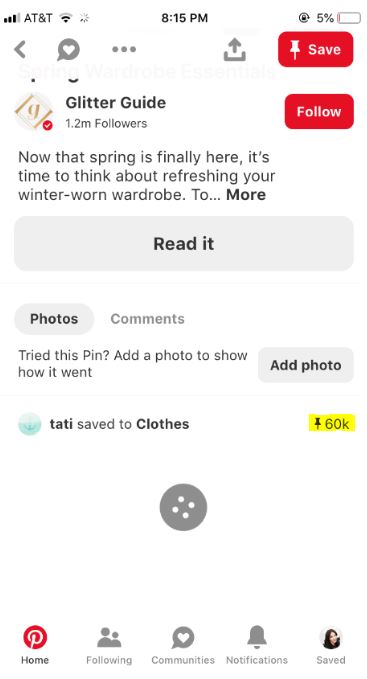 This is definitely a topic that does well on Pinterest and something you'd want to consider writing about if you're in the Fashion niche. Check the repin rate of pins in your niche to get topic ideas that clearly do well on Pinterest.
4. Make Click Worthy Pin Images (Critical)
If you can't do this, Pinterest will not work for you. I love creating pins in Canva and Microsoft PowerPoint.
Sometimes the pins you least expect to do well, do the best. This pin below went viral and I received well over 4,000 clicks from each pin below (keep in mind everyone's "viral" is different. Some could mean 25,000+ clicks in one or two days from a single pin or more)
This pin did so well, I decided to create a similar pin and it did even greater!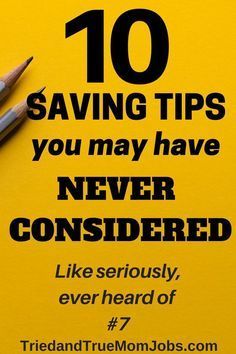 My point in saying all of this is when you find a pin design/description that does well, keep making them just like that and continue to experiment with different designs. If you take a look at my Pinterest board you'd see so many different looks.
I don't love these pins but apparently many people do. I've made about 5-6 pins that say the same thing but designed differently (and they have done well). I also added a little teaser on these to increase my click-through rate.
Stock photos also make my pins look great, I use Unsplash a lot.
I have found that anything about saving money and frugal living does well on Pinterest.
5. Join Group Boards
Update: Pinterest has changed the way group boards work. This used to be how I gained most of my traffic but now I focus more on my personal boards. I am apart of a couple really good group boards that I pin to, but I recommend focusing on your personal boards.
This was an EXCELLENT article about Group boards and I highly recommend reading it. I can't believe she gave all of this valuable information for free.
6. Participate in Facebook Group Pinterest Promos
Update: I no longer participate in these. I recommend spending your time on creating new "fresh" pins and using the right keywords for your own personal boards.
7. Put my pinning on Autopilot!
When I make a new pin, I upload it to Pinterest, put in my description, url, and up to 5 related hashtags. I pin it to my MOST relevant board first and then I use the Tailwind plug-in to schedule the pin to all my other relevant boards every other day (MAKE SURE you use intervals with Tailwind). Tailwind is my everything and it has simplified my life.
In the beginning stages, you can choose to either manual pin or put them on autopilot using Tailwind. Using Tailwind I only pin my pins and manually pin other third-party pins to my boards to diversify the pins in them.
I'm now at a point where I only pin my pins to my boards because I have so many pins and they look really different that I don't need to pin third-party pins, but this comes with time.
You can get a Free month of Tailwind Plus if you click here. If you purchase the ebook I mentioned earlier PIN SIGNALS she includes a video of her tailwind strategy (She's a pure genius).
8. Invest in Ebooks
If you don't know, I'm probably the most frugal person you will EVER meet. I exhaust all FREE options until I have to spend money on something and let me tell you, these three ebooks that don't even cost a lot were game changers for me. That's all it took to take my traffic to another level.
These books are all great but serve different purposes, so they all are really needed.
So if you want to get where I am or even further I highly suggest investing in these. Take one at a time in the order mentioned above. Pace yourself, this isn't a sprint.
I also use Pinterest to find my competitors, by doing a quick search for topics I write about I'm able to find others that write about similar things. I recommend studying your competition and see what affiliate programs they use (see how to do that here).
---
To quickly recap how I use Pinterest for Business,
I make clickable pins

I pin often to my personal boards (However you pin, just be consistent with what you do. That's really the trick)

I use a scheduler to make sure my Pins are going out and in a nonspammy type of way and since Pinterest likes Tailwind and favors them, well, so do I.

I write articles that do well on Pinterest
I invested in ebooks that have given me the tools and resources to become successful on Pinterest.
I use Milotree to get Pinterest followers. I discuss how I get so many followers here.
I didn't want to put my eggs all in one basket, so I have focused a lot more on my SEO which is going great (it does take time). See how I get traffic from Google here.
What are your best sources of traffic?
You Might Also Like
How I Get over 100 Pinterest Followers a WEEK
How This Mom Makes $6,000 a month in Affiliate Sales
17 Proven Ways to Make Money from Home
How to Use Pinterest for Business

Whitney is the founder of Tried and True Mom Jobs, a blog about legitimate ways to make money from home. She only writes about things that work. Hence the name "Tried and True". She does the research, so you don't have to.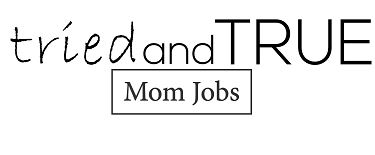 Tried and True mom jobs was created to provide stay-at-home moms legitimate job opportunities that pay well and offer the flexibility to raise their children.
Learn more...