How to Become a Loan Signing Agent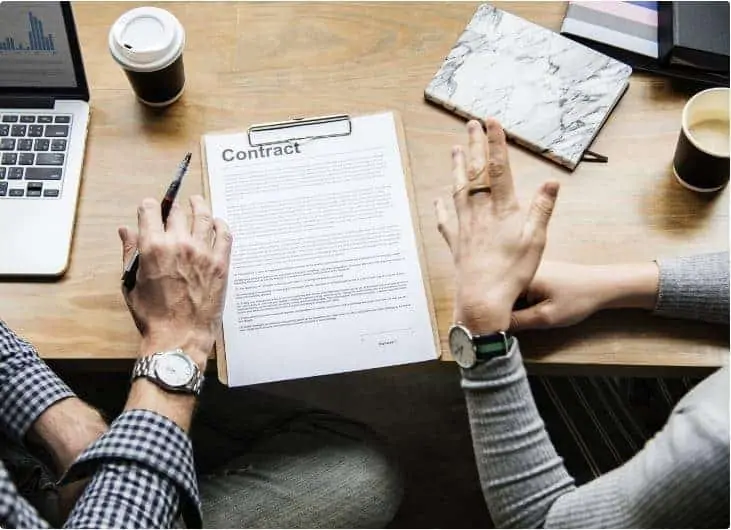 Do you want to find out how to become a Loan Signing Agent?
No better way than to find out from someone who does this today earning $5k-$7k per month!
I had the privilege to interview John Flick who recently became a Loan Signing Agent and is ALREADY making a great income. See how he got started and how you can too!
Loan Signing Agents will always be in demand because in order for a home to close there must be a notary involved. People will ALWAYS buy houses so there will ALWAYS be a need for a notary loan signing agent. 
I did a video on how you can become a loan signing agent here and I have a little surprise at the end,
If you find that this is not the job for you, make sure you check out our most popular article 30 ways to make money from home to check out your other options.
Quick question: Are you on our email list? If you're a mama like me, you definitely want to be on our list where we send out regular new mom jobs, productivity tips, and inspiration to get through this tough yet awesome journey of motherhood. Click here to subscribe.
This post contains affiliate links, which means I may receive a small commission, at no cost to you, if you make a purchase through a link.
Here is how you can become a loan signing agent
Can you tell us a little bit about yourself and how you became a loan signing agent?
My wife and I used to own an e-commerce company. We sold it a few years back and I thought retiring early would be awesome, but found that I was pretty bored. My son actually found out about this line of work and told me about it. I did some research and decided I would give it a shot.
What is a loan signing agent and how does it all work?
Basically in every real estate transaction, there are a lot of moving parts. When it comes to the process of getting a loan or refinancing a current loan, there is a lender, title company and escrow officer that work to get all the paperwork done.
Signing Agents work with the title companies to facilitate the proper execution of all the documents involved on the borrower's end of the transaction.
We receive digital documents from the title company, work with the borrower (signer) to get each one filled out, signed, notarized, and sent back to the title company so that the process can be completed.
How do you get started as a loan signing agent?
After my son told me about this line of work I had never even heard of, I did some research. I decided to take a course offered at loansigningsystem.com.
I followed the course, got my Notary Certificate in Virginia (learn how to make money as a notary), signed up with as many signing services and title companies as possible, and got to work. There are some other details, like becoming an NNA member (National Notary Association), obtaining E&O insurance, purchasing some supplies, etc. It is all covered in the course.
How long does it take to become a loan signing agent?
Not long! I completed the bulk of the course in 1 week. It took about 3 weeks to get my notary certificate, insurance, etc. It took a final week for the supplies I ordered to come in. Once I began signing up with services, I had work in 48 hours!
How to get work as a Loan signing agent?
We contract with title companies and signing services. Starting out, we all work with signing services to get experience. I got a list of services from the course (over 300) and literally contacted each and every one. That was a tedious process that took about a month working on it a few hours a day, but definitely critical to getting started.
Now, I get phone calls, texts, and emails every single day asking me to accept assignments. I work in a 70-mile radius of my house ( I am in a rural location). 
When an assignment is offered, if I accept and they choose me to complete it, I contact the borrower to confirm time and location, wait for documents, then print them when they come in, show up and complete the assignment. Sometimes we have to scan in copies, but always ship them via prepaid FedEx or UPS labels provided by the title company.
Can you give us an example of how much you earn as a loan signing agent?
I started at the end of November, took 3 weeks off in December, and started "for real" in January. I did $2500 in my very first month. My best month this year was over $7000. There is more work out there, and I could relatively easily hit $10k/ month, but I choose to have more time. I took a week off in July and still hit $5,000.
This week I worked 4 days, 1 long day (11 hours) 1 day was 3 hours, the other 2 were somewhere in the middle… I made $1400 this week.
What's does a typical work week look like for you?
I try to stay Monday-Friday with either Wed or Thursday off.
I completed 2 closings on Monday this week, 5 on Tuesday, 2 on Wednesday, and 4 Friday.
What is the most challenging part about becoming a Loan Signing Agent?
Becoming a signing agent is incredibly easy. Becoming a Great signing agent is challenging because there is a ton of information to learn. Knowing how to complete an RTC or 1033 correctly, let alone what they are, how about the 4506-T? 
The best part is that 90% of the documents in each closing are the same. Once you have it down, it is almost like being on auto-pilot.
How much does it cost to get started and any other expenses we should be aware of?
The course I took is $500 but you can also make payments. Notary Certificate cost a total of $55, Insurance, NNA, etc was about $300. You will need a good laser printer, dual tray is definitely preferred (about $400), laptop and supplies (We use a ton of paper). 
One thing that many people will need to adjust to is getting paid net 30….you do the work today, get paid next month. Once the money starts, though, it just keeps flowing.
What advice would you give to someone who wants to become a successful loan signing agent?
Learn everything you can. Do not try to reinvent the wheel. Be on time, dress professionally, and respond to customers and clients quickly. You will make mistakes, fix them quickly, don't hold up someone's loan!
In the course, there is a video about setting up an office in your car. I have a printer, scanner, computer, supplies, etc in my Camry. I can accept offers anytime and get there quickly…definite boost to income.
Is a loan signing agent a good job for moms?
I think it is a great gig for anyone. It has ultimate flexibility…just choose not to accept assignments when you are not able to. Plus, for those with very little ones, there is definitely adult interaction. It takes someone who is organized and can multitask to be truly successful. What mom do you know that cannot multitask?
---
Thank you so much John for showing us how to become a loan signing agent. Your success is truly inspiring.
If you want to check out the course John took you can check it out here.
Make sure to join our FREE mompreneur tribe on our exclusive email list. Where we send out new mom jobs, financial tips, and more! Subscribe here.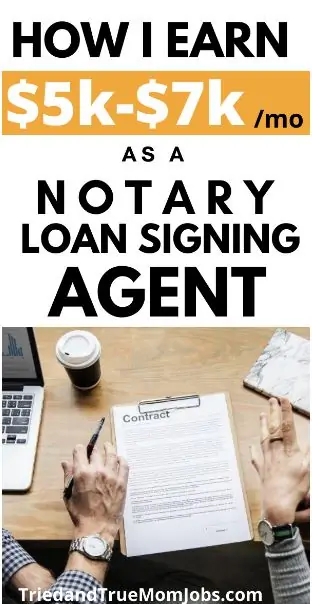 You might also like:
How to become a proofreader earning a full-time income working part-time hours
How to become a Bookkeeper and earn $60 per hour