The Best Online Tutoring Jobs Offering Up to $60 per hour!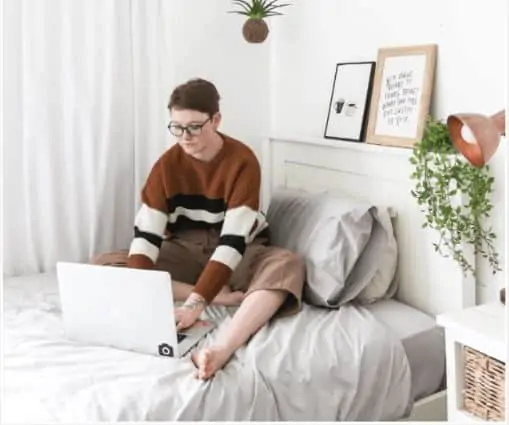 Online Tutoring Jobs from Home
Are you looking for the best online tutoring jobs from home that pay the most?
If so, you're in the right place!
Online tutoring is growing thanks to advancements in technology. It's a great opportunity if you have teaching experience or knowledge in a specific subject.
These jobs are so fulfilling because it allows you to help others and offers the flexibility to spend more time with your family or to do whatever you want. 
If you're a teacher or retired, make sure you read until the end of this article to see how to make money selling your lesson plans! 
I put a lot of work into this list by reaching out to people who have used these online tutoring companies and by reviewing the employee comments on Glassdoor to give you only the best online tutoring jobs. I only list companies with a 3.4 rating or higher.
I have a very high standard and if I wouldn't apply to these jobs, I wouldn't ask you to either. Applying is a job and my duty is to help simplify your search.
These jobs are online math tutoring jobs, online elementary tutoring jobs and even some online tutoring jobs that don't require a degree.
I have also listed the pros and cons of each company because quite frankly, nobody's perfect and I think you should know the whole story before applying.
If you find that these companies did not work out, check out our most popular article on 30 ways to make money from home.
Quick question: Are you on our email list? If you're a mama like me, you definitely want to be on our list where we send out regular new mom jobs, productivity tips, and inspiration to get through this tough yet awesome journey of motherhood. Click here to subscribe.
Common Questions About Online Tutoring Jobs
Before we get started with the online tutoring jobs, I want to address some frequently asked questions:
What do you need to tutor online?
You must have a reliable internet connection, computer, knowledge of a specific subject, and for some jobs, you'll need a webcam.
How much can online tutors make?
The amount you can earn tutoring online varies significantly but the jobs on this list below range from $10-$60. I list the hourly wage for each job below.
Do you need a degree to become a tutor?
For companies hiring teachers to help kids in China learn how to speak English requires a degree. Some other companies on this list require a degree but when you apply to the individual tutoring jobs on this list you will see the requirements for each.
This post contains affiliate links, which means I may receive a small commission, at no cost to you, if you make a purchase through a link.
5 Best Online Tutoring Jobs that Pay Well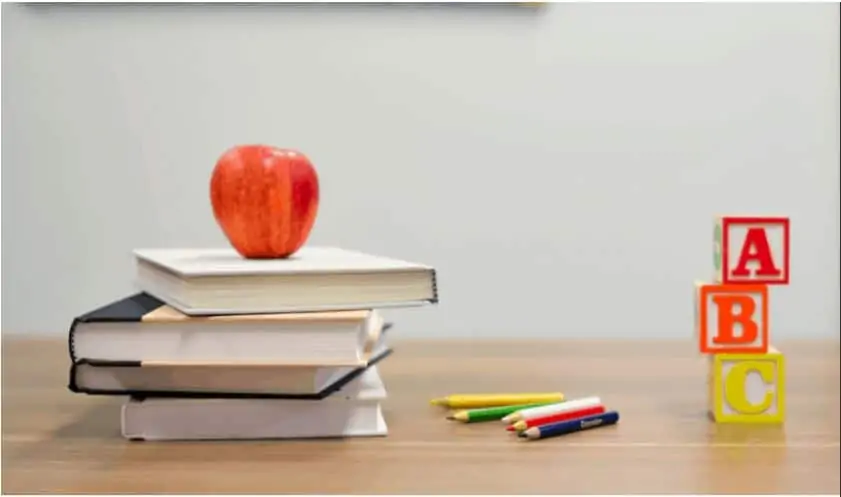 Here are 5 of the Highest Paying Online Tutoring Jobs
1. WyzAnt
WyzAnt is a company that offers affordable, top-rated private tutors in 250+ subjects and test preps. You can do in-person or online tutoring. Tutors on their website typically charge $30-$60 per hour and can earn more based on experience. This company received a 3.5/5 star rating on Glassdoor.
Pros: Great customer service, you set your own hours, get paid quickly.
Cons: You will pay a 25% commission.
2. Preply
Preply is a leading platform in online tutoring to help people from all over the world achieve their life goals faster.  Preply is always actively looking for tutors in a variety of subjects and you can choose your price and schedule.
This company received a 4.8 out of 5 stars rating according to Glassdoor. Most popular tutors on Preply earn up to $550 weekly.
Pros: Great company to work with and great support, flexibility, and ability to work from home. You can work your way up to get many students. 
Cons: Preply takes a 100% commission fee of your first lesson payment with every new student. For all subsequent lessons, the commission varies from 33 to 18% and depends on the number of completed lesson hours with students.
3. Kaplan
Instructor/Tutor – Kaplan, Inc. is one of the world's largest education providers, serving more than one million students and thousands of businesses and university partners through higher education, test preparation, professional education, English-language training, and university preparation offerings.
You will need to have a degree and previous experience for the job you are applying for. This company received a 4.6/5 star rating on Glassdoor.com with pay between $17-$38 per hour, depending on the discipline.
Pros: Great support and training.
Cons: Sometimes lows in available work and not all work can be done online.  You may have to meet your tutee outside of your home.
4. Tutor.com
Tutor.com offers tutoring jobs for teachers, professors, adjuncts, Ph.D. students, and industry professionals, who are all passionate about their areas of expertise and eager to help students learn.
The application process entails filling out the application, taking an exam, doing a mock session and if you pass that and the background check you are now an official tutor. The pay ranges from $10.50-$14 per hour according to Glassdoor receiving 3.4/5 star rating.
Pros: Ability to work from home and choose your own hours.
Cons: Some people have complained about the low pay.
Related: 18 Online Jobs for Students
5. TutorMe
TutorMe is a great company with a 4.5 /5-star rating on Glassdoor. The average pay is $16 per hour.
Here's how it works:
Fill out the application
Select the subjects you've mastered
TutorMe will then start sending students your way
Start Tutoring and then Earning – Get Paid each week!
Pros: Easy to use platform, Flexible schedule, and decent pay.
Cons: Pay could be higher and other tutors think TutorMe should do more marketing to get more students.
---
Other Ways to Make Money Teaching…
Are you a teacher or retired?  You know the lesson plans you work so hard to create for your students? Well, why not sell them and help other students and teachers. What makes this even cooler is that teachers are making MILLIONS like Miss Kindergarten, Lovin Lit, and The Moffat Girls.
Interested? Check out these online tutoring sites where you can sell your lesson plans and make a nice profit Teachers Pay Teachers and Amazon.
Make sure to join our FREE mompreneur tribe on our exclusive email list. Where we send out new mom jobs, financial tips, and more! Subscribe here.
You might also like:
How to Work from Home as a Bookkeeper with No Previous Experience
18 Legitimate Work From Home Jobs that Pay Well
Interested in teaching/tutoring or tried it before? Let us know in the comment section.