How to Become a Social Media Manager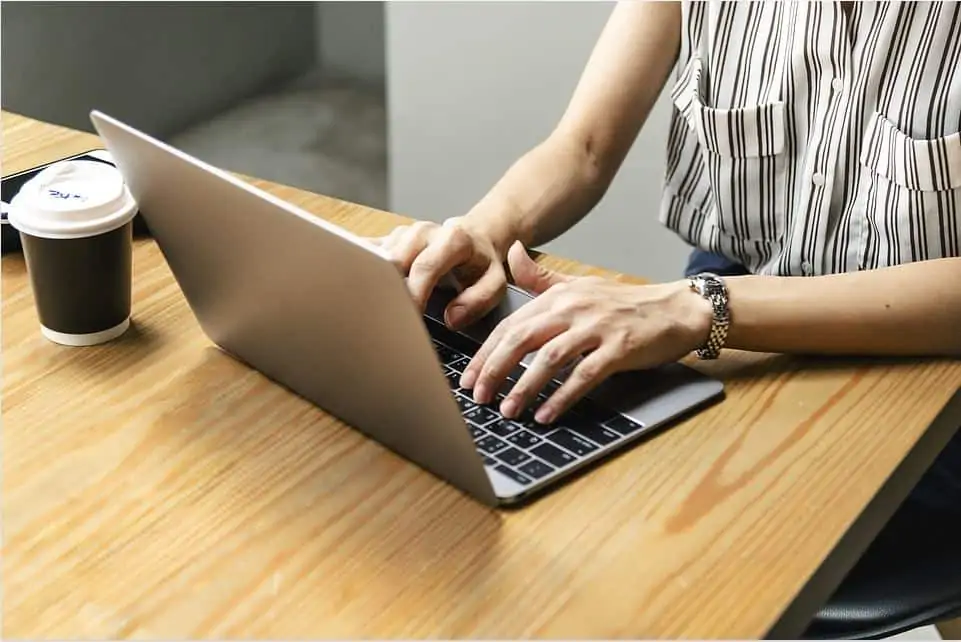 Are you on Social Media and want a job that offers the flexibility to make money from home, set your own hours, and spend more time with your family?  Consider becoming a Social Media Manager (SMM).
This is an online job from home without an investment!
Social Media has been around for a while now, but STILL, so many businesses are not using it or using it incorrectly, and this opens a door for you.
I recently did a video that breaks down how you can become a Social Media Manager with no experience here, definitely, a must watch
As a Marketing Manager, I'm always thinking of ways to help businesses grow, and my first question is always how are they using social media? Take restaurants for example; I believe every restaurant needs to take advantage of the power of Social Media.
To gain exposure, they could offer a promotion for a free side or dessert to customers who take pictures of their food, share it with their Social Media Network and leave a review. The exposure for just one customer's post is HUGE!  This is one of the ways you would best educate your clients on how to utilize Social Media.
To better explain how to become a Social Media Manager, why not hear from someone who does this today?  I had the pleasure to interview stay-at-home mom and digital guru, Annelise Pickett. Find out how she got started and everything you'll need to know to become a Social Media Manager.
How did you get started as a Social Media Manager?    
Shortly after College, I got a job at a marketing company which was managing Adword accounts for businesses and email marketing campaigns.  Soon after I would end up expecting my first child.  I knew that after my maternity leave was up, I had to find a way to make money from home.
The thought of full-time daycare for her crushed me, and with my little taste of knowledge in the online world, I knew I could come up with something.  At this time social media was just starting to explode for businesses, and I started to reach out to businesses and post ads for my services.
How long have you been a Social Media Manager?
Since 2013
What does a Social Media Manager do?
A Social Media Manager represents a business online through all their social media pages. They write and post on behalf of the business, and they respond to inquiries, messages, and comments (both good and bad).
How Much Do Social Media Managers Make?
Depending on how many clients you have you could make anywhere from $1,000 to $10,000 a month or more.  This is by charging a monthly package per client, this way you know exactly what you will be making each month.
How often do you get paid?
I typically bill my clients out monthly.  They pay up front at the beginning of the month. The key is to charge monthly packages instead of hourly.  As you become more efficient, you'll make more on a monthly retainer.  Remember the client's main concern will be about the results you are getting, not the hours you are spending on the work.
How do you create invoices and accept payment?
I use invoice2go and take payment via PayPal. For those local, they can pay by check or etransfer.
What skills do you need to become an SMM?
Ability to write in a conversational tone.  You do not need to be an academic writer to be on social media, in fact, I wouldn't recommend that type of conversation.  As long as you can get the tone of the business you are working with you will be fine!
Ability to create images and short micro-content for pages (Don't worry I know tons of apps that help make this process so much easier – you do not need to be a graphic artist to be a social media manager). Tools like Canva can help you make stuff look awesome!
Ability to gain knowledge of the Facebook Ads platform
Comfortable communicating with businesses and replying back to their questions
Where and How do you find clients?
Facebook groups
LinkedIn
Local networking events
Yellow Pages
Local Chamber of Commerce
Facebook marketplace
How many clients do you have today?
I have 6 main clients who I work with, and then I provide my coaching and digital services.
What social media management tools do you use?
Oh, there are so many you can check out my toolbox page on my website!
What social media platforms do you need to be on?
This is relative to every business, however, it's really a no-brainer for most businesses to get on Facebook – it is the social network with the most active monthly users of all demographics. LinkedIn is also key for your clients and for yourself to gain more business.
Can you give us a little insight into what a typical day looks like for you?
Wake up and coffee (Yes, sometimes I get my coffee before my kid's cereal, haha that's ok right?!)
Get kids off to school/preschool
Check emails and messages first and respond to them.  This is important because if there is a new lead for the client or an urgent message, you can bring it to their attention right away. I also respond to any emails from my clients, or inquiries for new business.  I then jump in and make sure that my content is going out for that day appropriately, and if there is anything else newsworthy to share for that business, I post it as well.
Mondays I write updates for all my clients about the week, Tues/Wed leaves time for content creation and Thursdays I use that morning time to post all content for the next week.  This way if the client has any requests you can always make those changes on Friday mornings if needed (However most of the time you will not need to do any work this day).
Some days I have my little guy with me, and sometimes I have help with him, either way, I make it work.  Yes, it can be a challenge but it is well worth it, and thankfully he still naps! He won't be little however for long.
I also find that getting the batch of my work done in the morning and if needed I can use nap time for more work then I have the afternoon/early evening available for picking up the kids, doing any activities and making supper,
I do hop back on in the later evenings typically before bed (I mean that's the sacrifice that we take as business owner's right? – sometimes the relaxing Netflix shows have to wait lol). By checking my email again in the evening and prepping notes or anything else I need for the next day, I find this makes everything run much smoother. However, keep this is at an hour tops after kids are in bed just to check in. Don't go too crazy; you don't need to be up until 2 am every night! Plus, our brains are just not fresh and fueled at these times.
Any Facebook groups you'd recommend joining?
My group! Online Biz Managers Group, I am looking forward to sharing more as I roll out my Social Media Managers Course.
I recommend joining local entrepreneurial groups; this is a great place to join the conversation with other business owners and possibly get clients instead of just pitching your service up front.
Other recommended Facebook groups:Stacy Tuschl and Boss Moms.
Any cons of becoming an SMM?
If you do not manage your clients, they will manage you.  Remember even though social media does not sleep, you have too so this can be a struggle at times.
How many hours do you work a week?
Around 20 hours a week.
How many kids do you have?
I have three ages 1.5, 4 and 6.
How do you manage your time with your work and kids?
Oh, some days are more entertaining than others ha! The blocks in the week that I am alone without the kids I get at it fast.  I work Mon-Thursday mornings and sometimes afternoons.
I would say the best tactic during these times is batching content.  For example, if you use Instagram for clients, creating and organizing all your images and uploading them to Planoly (Great tool for Instagram management). This way once your content creation is done, which is the piece that takes the most time, you can check in daily, and it's much easier to engage, respond to messages, collaborate and check emails.
I love areas like the library that allow me to work while they play as well.
Any additional advice you'd like to give to stay-at-home moms or anyone wanting to become a Social Media Manager?
Are you worried about too little experience but you are great with social media and feel that you could do this as a job? Almost everyone knows a business right?  There may be a little extra work up front, but it does not cost anything to you other than your time to provide a free trial of services to a business.
Jump on my email list and download my FREE daily, weekly and monthly checklist to help you manage your clients.
I also have full template packages for sale to help get your business started.  I show real-life examples, prices, packages and these are all created from experience with my own clients!
Max here: There is also an excellent course to help you get started on the business side.
So there you have it!  I hope this gave you a little insight into what it takes to become a Social Media Manager. 
You Might Also Like
How to Start a Freelance Writing Career
Work from Home as a Virtual Assistant
Do You Want To Be A Social Media Manager Or Have You Had Any Success In This Field? Share Your Experience.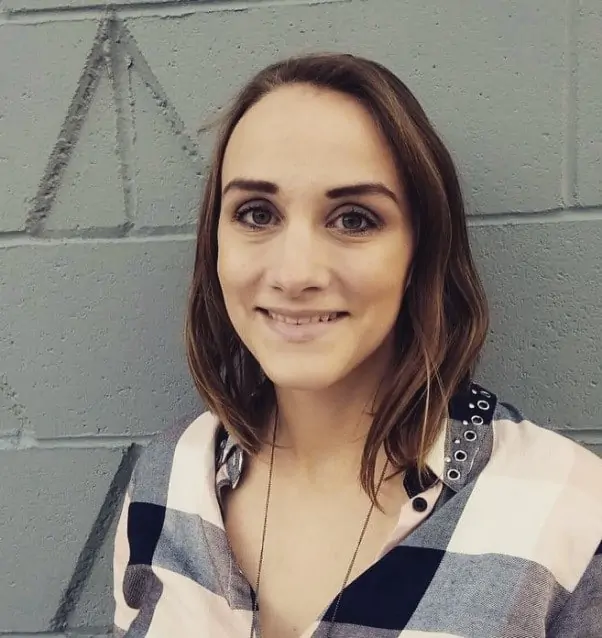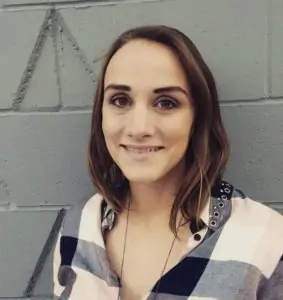 Annelise is a digital guru and lover of all things social. She helps businesses create digital marketing plans and provides resources and coaching for those looking to get into the social media business for a living. You can visit her website at www.annelise.ca for more information.