16 of the Best Highest Paying Apps That Make You Money from Your Smartphone
Are you looking for ways to make some extra money? If you have a smartphone, we have some great tips for you to take advantage of some of the highest paid apps that can get you started!
This list contains apps that pay you money, help you save and even invest.
The research has been done for you, the only thing left for you to do is decide which of the 16 choices will work for you. The apps listed have a 4 out of 5-star rating or higher.
We recommend bookmarking this page or pinning it; there is a wealth of information that you'll want to hang on to, the list will continue to be updated as new apps become available.
Make sure to join our mailing list to stay updated on ways to make money from home.
This list was exciting to release because we uncovered money making apps that you may have never heard of that have really great earning potential.
This post contains affiliate links, which means I may receive a small commission, at no cost to you, if you make a purchase through a link.
Let's get started with the top 16 Apps that Pay You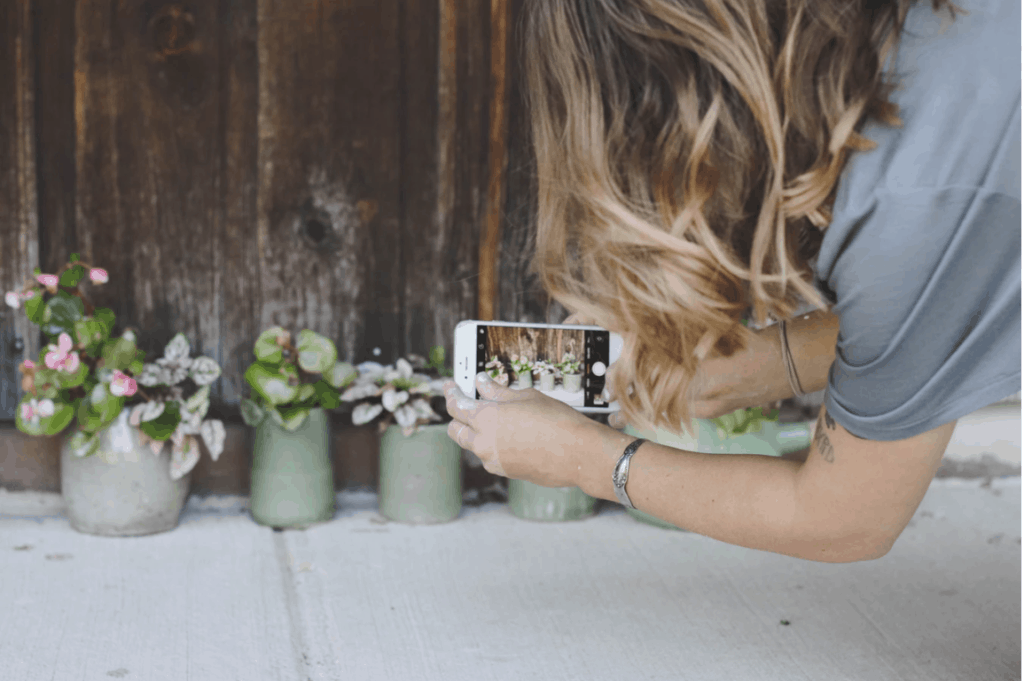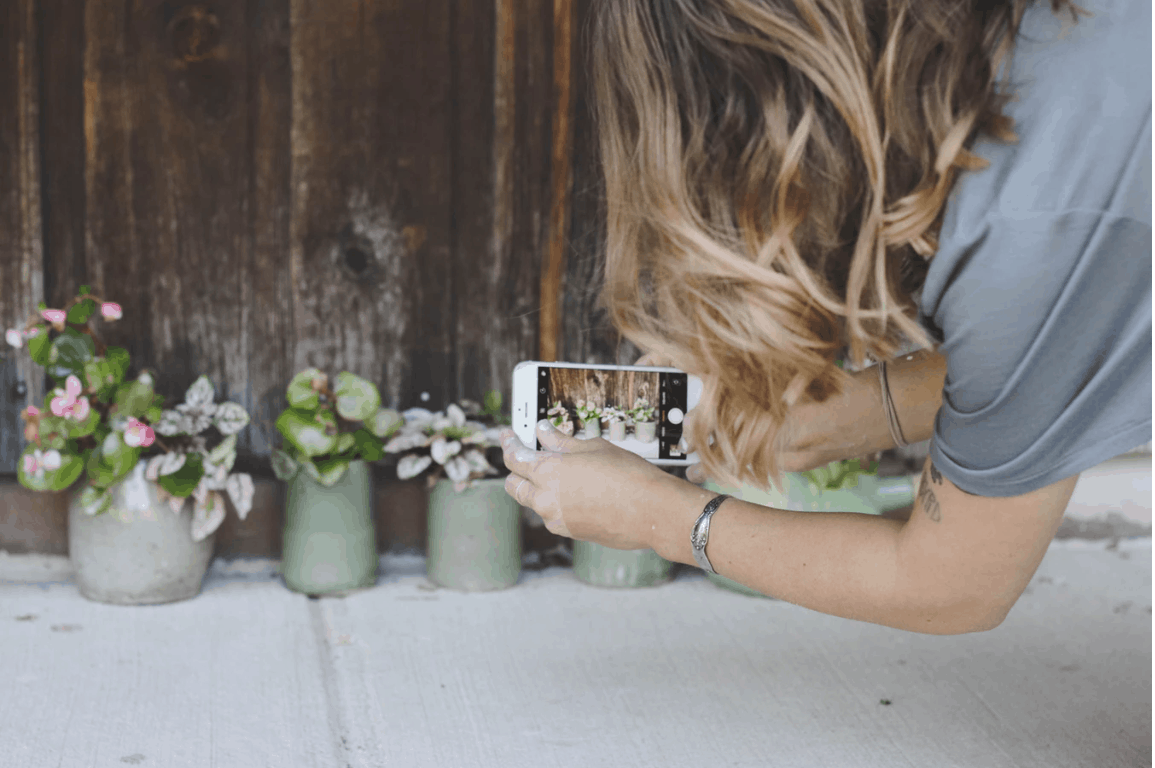 Get paid by simply taking quality pictures and videos from your smartphone.
You do not have to be a professional photographer, but it would be good to check this article out on how to take quality photos from your smartphone.
Companies are willing to pay big bucks for images and videos, think about the quality that you expect when you're looking at pics, and it will immediately raise the bar.
The Foap App has something called Missions where companies will tell you what kind of photo or video they are looking for and if you decide to take on that "Mission" and your photo/video is selected, you could win hundreds of dollars!
Simply follow the Mission brief and upload one or multiple videos or pictures that reflect what kind of imagery the company is after.
Available for iOS and Android.
---
EyeEm is another app very similar to Foap. A photo can sell again and again to multiple clients, and you'll earn money every time.
Michael from PetaPixel wrote a great article on how he made $1,254.93 in four months and offered some great photography tips.
---
Get Paid for Giving Your Opinion with these Survey Apps ($100 a month or more)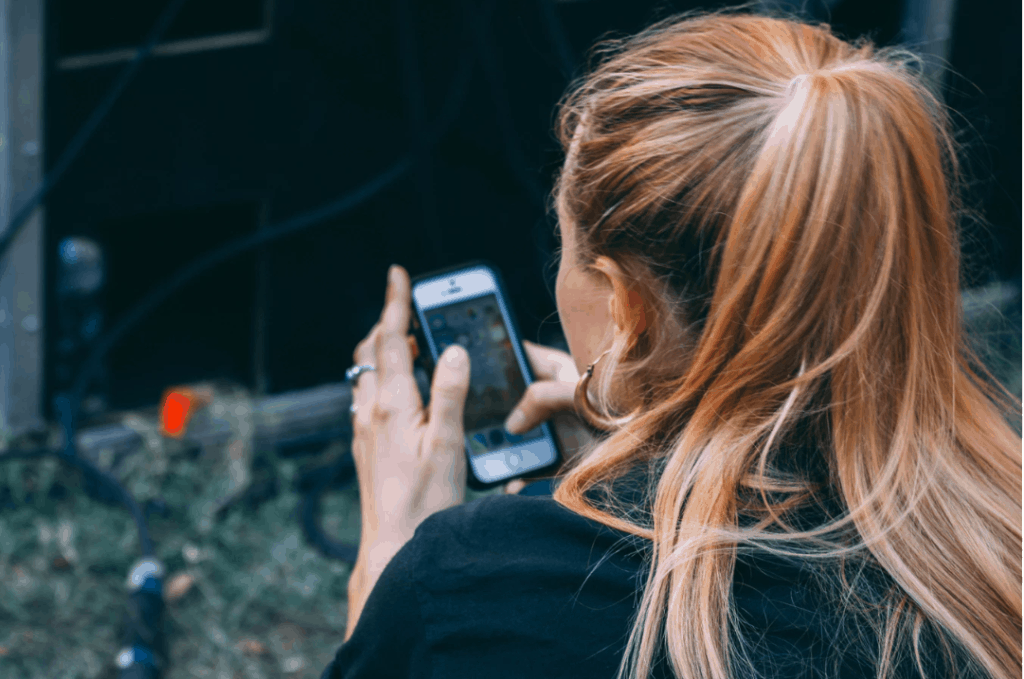 Swagbucks and Inbox Dollars are apps I recommend downloading, but the more survey sites you sign up for, the more money you'll make.
I definitely recommend signing up for Fusion Cash (Best referral program I've ever seen for a survey site), Survey Junkie, and CashCrate. These aren't apps, but they can still be done on your smartphone.
Bonus: Get a $5 Sign up bonus with Fusion Cash, Swag Bucks, and Inbox Dollars if you click the links above.
---
I'm a big fan of the cashback site Ebates, BUT when I heard about TopCashBack, I now use this as my go-to app when making online purchases and then Ebates if the retailer I'm using is not in the TopCashBack network.
TopCashback is a way for you to save money every time you shop online. A percentage of the purchase is returned to you as a cash back rebate when you complete your purchase with any one of their 4,000+ merchants.
It's just like using a coupon, except all money is earned after the purchase has been successfully tracked.
The cool thing about this app is that they give you ALL the commission they receive from retailers.
For example, if Walmart pays them 10% on your purchase, you'll get 10% back. This is their business model to get people like you and me to join, and they make their money from ads and partnerships.
You can check out TopCashBack here.
---
Dosh is also a cashback app, but it's more of a passive form of income, my favorite kind of income! Set it up, forget about it, and get paid!
The Dosh cash back app lets you link your credit and debit cards to automatically get cash back when you shop, eat, travel, and more at participating local and national merchants.
And if you book your hotel through the Dosh App, you get $25 cash back on your first hotel booking on top of the cash back you will earn for the hotel booking itself.
But wait, there's more…
You can make even more money with their referral program. You get $5 for everyone that signs up using your referral link, AND if you get a business to sign up you'll get 20% of the business' Dosh fees for TWO YEARS!
There is no limit on the number of businesses you can sign up. Depending on the size of the business, it could literally be a full-time PASSIVE income! Know anyone?
Bonus: Get $5 for linking your first card.
---
Another cashback app that allows you to get cash back for items you purchase.
Here's How it Works:
Download the Ibotta App and before you shop, add offers on great products by completing simple tasks on the app.
Buy the products you selected at any participating store. Don't forget your receipt!
Redeem your offers by taking a photo of your receipt. Ibotta will match the items you bought to the offers you selected and give you the cash!
Your cash back will be deposited into your Ibotta account within 48 hours.
Sign up here to get your $10 Welcome Bonus.
---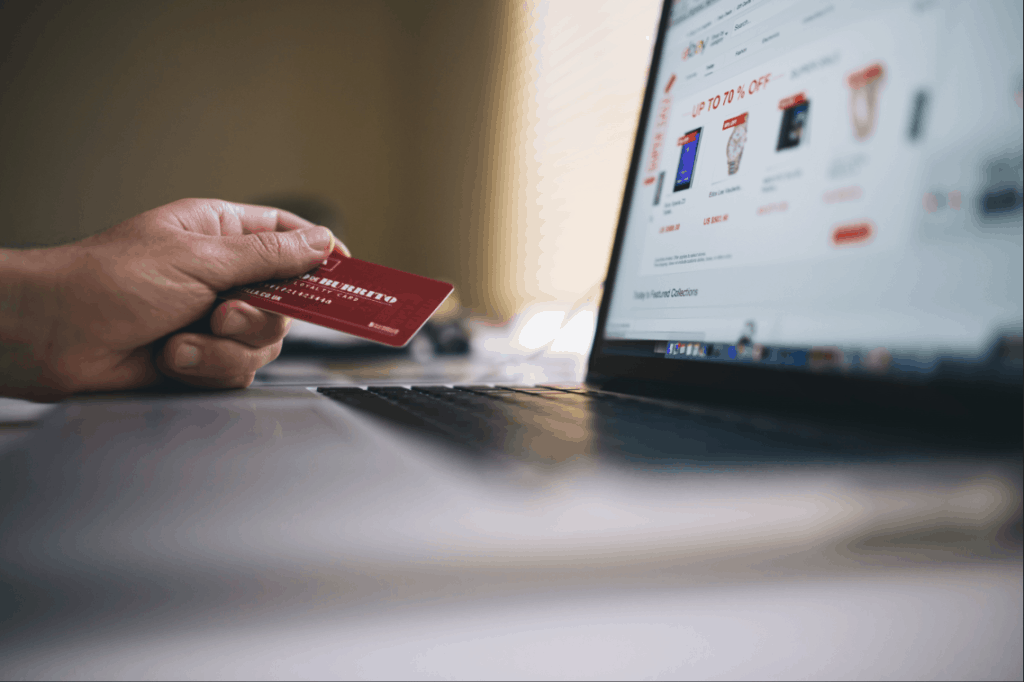 When I first heard about Raise, I thought, what a great idea. Many people receive gift cards as gifts but it puts them in a box to only spend money at that particular store.
Raise has taken advantage of this and created a marketplace for people who want to sell their gift cards at a discount to people who want to save some money.
For example, if I'm going to shop at Target and I want to give myself a spending limit of $100, I'll first check Raise to see if I can purchase a $100 gift card at a discount.
It makes sense to check this app before you make any big purchases to save.
---
Start Investing (In Change!)
Acorns is a neat way to start micro-investing. It rounds up your purchases to the nearest dollar and invests the difference on your behalf.
You can link as many credit or debit cards as you like and put your "change" to work for you in a low-cost ETF. The service costs $1 a month, BUT for College students it's FREE!
Acorns monitor your bank account and automatically invests the change from your daily purchases. For example, if you buy a coffee for $1.75, Acorns will round up to $2.00 and automatically invest $.25 in "smart portfolios".
I can't wait to see how much I've earned with this; I'll definitely report back.
Bonus: Sign up with my link, and we both get $5 to invest and they will plant an oak tree to help the world around us grow.
---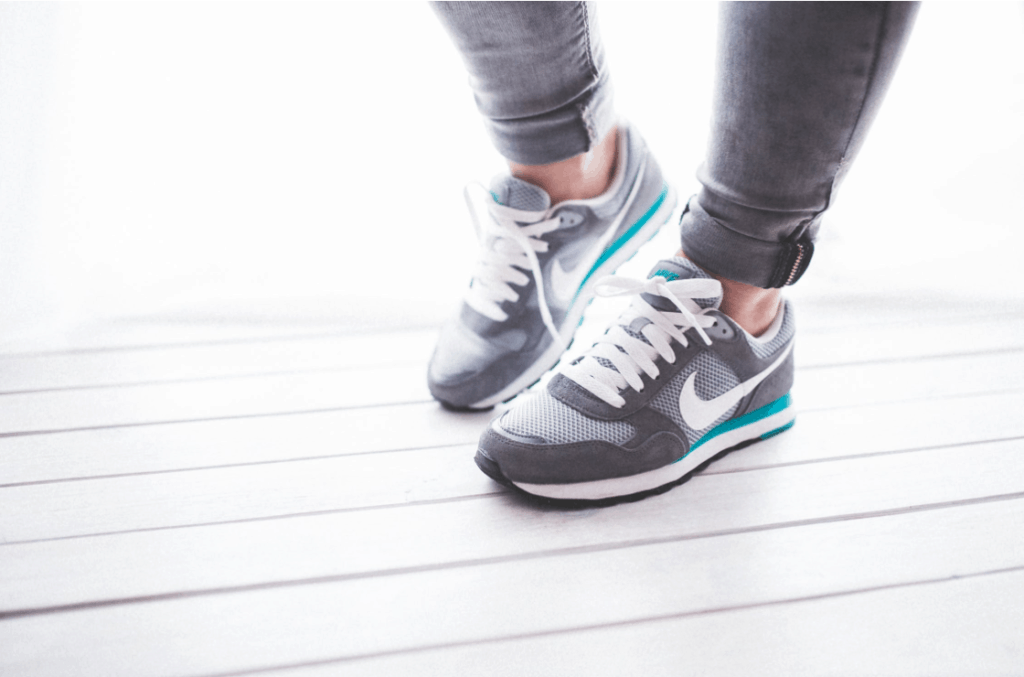 Do you need the motivation to work out and make some extra cash at the same time?
Then you MUST check out StepBet. StepBet is an app that will actually pay you by meeting your step (walking) goals.
The concept is very cool as it's a way to bet on yourself with real money to meet your step goals and if you don't meet your goals, then you'll lose the money. If you DO meet your goals, you'll always get your money back and make some more.
Here's How it works:
Select a game to get your step goals, then bet into the pot to join (you'll be grouped in with others trying to make their goals).
Reach your personalized step goals for each week of the game
Make your goals for the whole game and split the pot! Get back your bet plus a profit
How does StepBet get paid? StepBet retains 15% of the gross pot to pay Referees, transaction fees, game hosts, and administrative support.
The amount you bet can vary from game to game, but most are $40.
---
HealthyWage is similar to StepBet but with a higher payout! If you want to lose weight and you're serious about it then put some money on the line.
Here's How it Works:
Start with the HealthyWage Prize Calculator. Enter how much weight you want to lose, how long you'll take to lose it, and how much you want to bet a month for that period of time.
The calculator determines your prize amount, up to $10,000. You can play around with the calculator until you get your desired prize amount.
Sign up and agree to pay the monthly amount for the duration of the challenge.
Achieve your weight-loss goal, and win your prize! If you don't hit your goal, your money goes to support HealthyWage, including prizes for others who achieve their goals.
I recently read an article on how this woman won $4,000 with HealthyWage, so this is definitely something to consider.
Ready to get started? Enter your information in the HealthyWage Prize Calculator to find out how much you can win!
---
Want to negotiate your Comcast bill for a lower price, lower your car insurance, and find additional ways to save money? Let Trim do it for FREE! Trim acts as your Personal Finance Assistant.
Link your bank to the Trim app and they will analyze your spending and work to save you money in every area. You could easily save $100 or more.
Download the Trim app here.
---
Make $100 a day or more by grocery shopping for others using the Instacart app. I did a full review of this app, and you can check it out here.
This is definitely something to consider if you want some quick, easy money.
---
Declutter allows you to sell your old electronics like CDs, DVDs, games, phones, and tablets.
Here's How it Works:
Submit your electronics and receive a FREE instant valuation for everything you want to sell
If you accept the valuation, ship it for free! They will send a Welcome Pack containing your free shipping label by email or regular mail (it's up to you) shortly after you complete your order.
A few days later, your items will arrive at their warehouse. Their team will check the item(s) over, and you'll get paid the day after by Direct Deposit, PayPal or Check!
---
I use this app to find freelance opportunities and its helped me make a nice side income.
There are so many types of freelance opportunities you'll want to check them out here.
I recommend only applying to the jobs that have 5-10 proposals already submitted (low competition increases your chances to win the job) and make sure they have a blue check that says verified payment to prevent scams. When you see something you're interested in, apply for it immediately.
---
Get Rewarded for Paying your Bills on Time
If you get a credit card with rewards and pay the statement balance in full each month, you can get FREE money.
You have to spend money on food, clothes, gas, etc. so why not get a percentage of that money back if you can ON TOP of the cash back you'll receive from the apps mentioned above.
My husband and I put everything on our one credit card because the more you spend, the more cash back rewards you receive.
We use the Chase Freedom Credit Card, and If you decide to go with Chase (they offer a great cash back plan), you'll get $150 JUST by signing up with my link here.
I spent over $500 of my cash back rewards on Christmas last year, and now I'm back up to $654. This is not necessarily an app, but I do use the Chase app to track my transactions and rewards.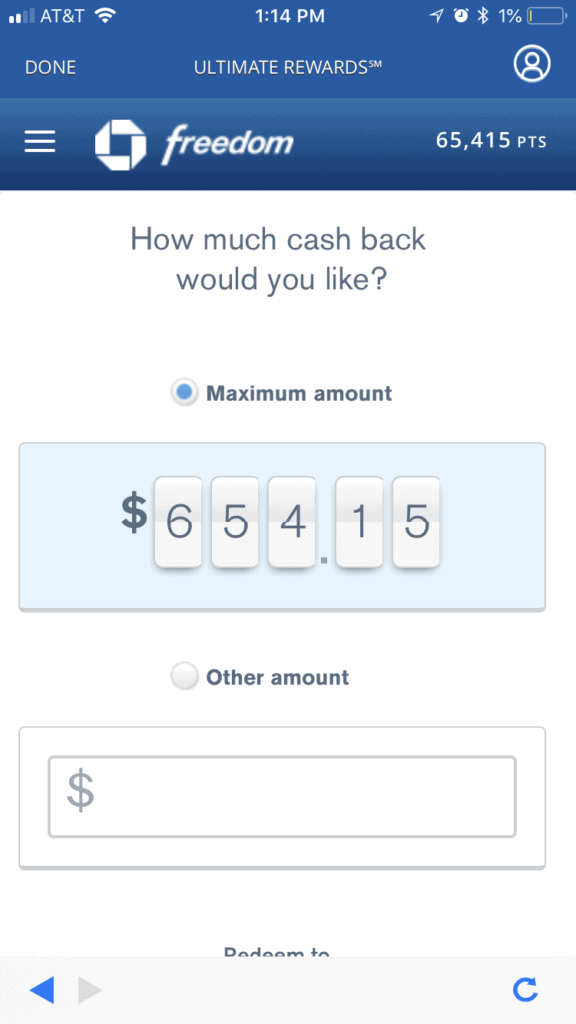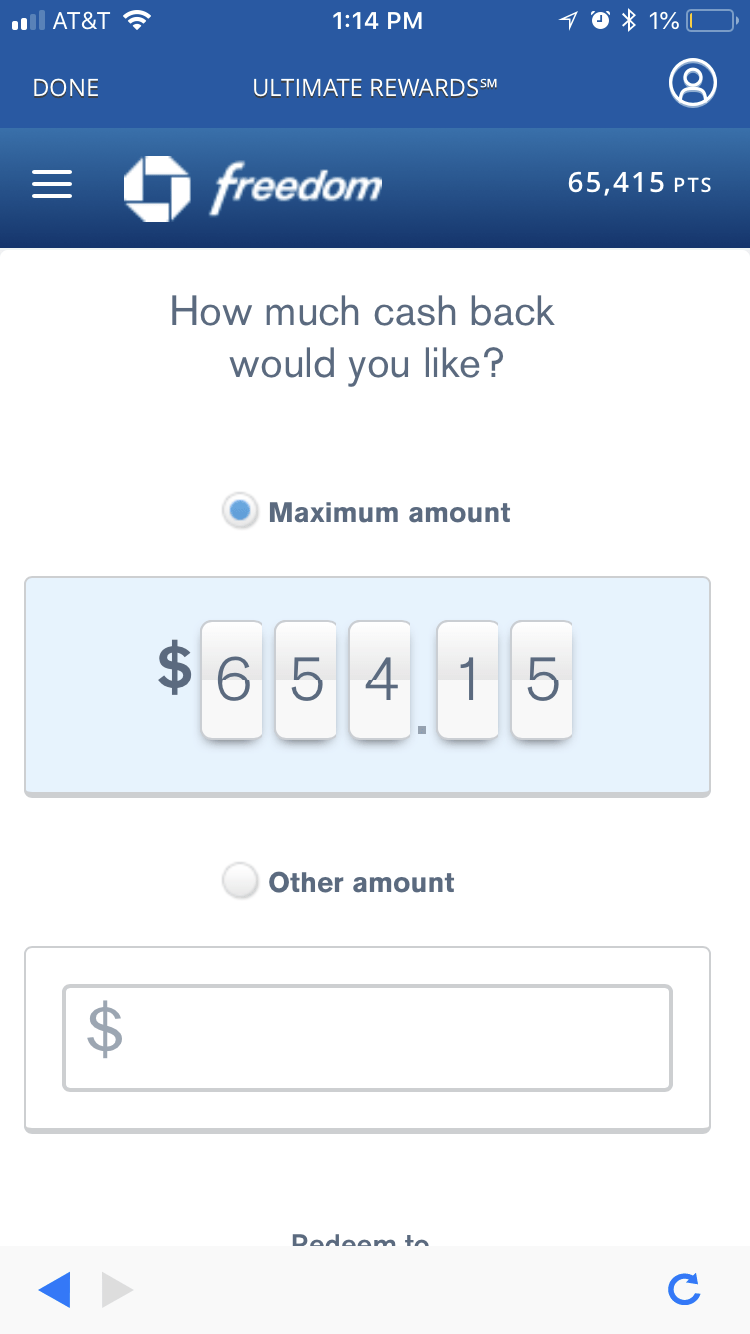 ---
Final Thoughts
Wow, that was a lot. If you've found at least one of these apps worth trying, I'd love to hear how it has worked for you so please let me know.
If you found this content helpful, please be sure to subscribe to our mailing list as we continue to find legitimate ways to make money from home and save.
Are you on Instagram? Follow me as I share helpful ways to save while working full-time as a stay-at-home, work-at-home mom and enjoy the humor as I try to balance it all.
Is there a high paying app not listed? Let us know in the comment section!
You Might Also Like:
20 Legitimate Work from Home Jobs
10 things I do that save Me Thousands
16 of the Best Highest Paying Apps That Make You Money from Your Smartphone