20+ Best Passive Income Ideas from Millionaires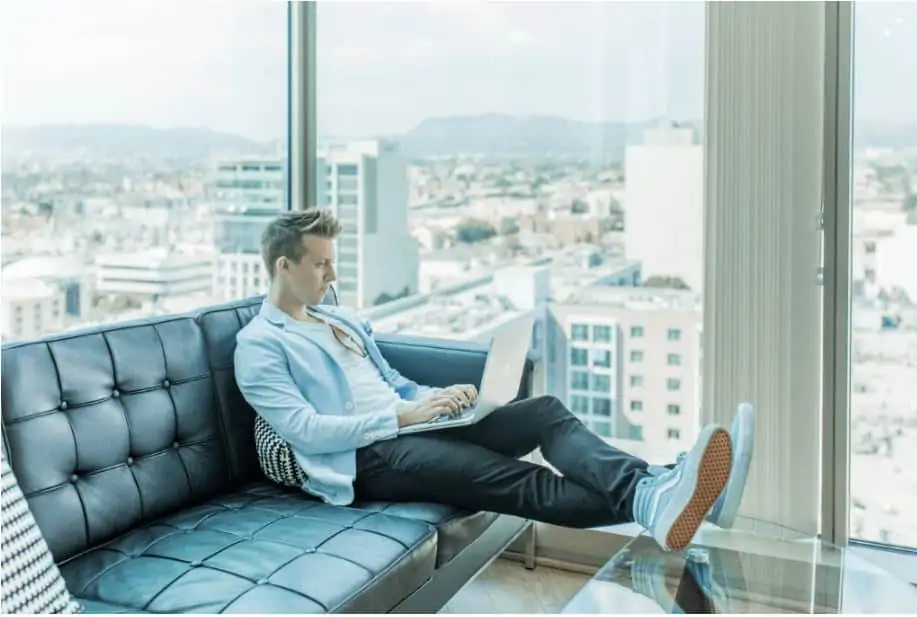 Passive Income Ideas 2020
Do you know what I admire most about wealthy people?
It's how they think about money.
Their approach is completely different from the "average Joe" and they think about ways their money can work for them, not how they can work for their money…this is also known as Passive Income.
Today I want to give you a brief overview of what passive income is and share some passive income ideas that require an initial investment and how you can create passive income with no money.
There's no information out there that tops what has been tried, and as you read on you will gain insight on the millionaires and some on their ways that they so graciously shared of their different methods of passive income that's worked for them.
You will see their examples throughout this article.
Quick question: Are you on our email list? If you're a mama like me, you definitely want to be on our list where we send out regular new mom jobs, productivity tips, and inspiration to get through this tough yet awesome journey of motherhood. Click here to subscribe.
What is Passive Income?
To keep it simple, passive income is money you earn without the need for continued work. It can require a lot of work upfront (even investment) but after some time these income streams can start to build and maintain themselves.
Any work that is done after is usually minimal if any at all.
Active income is when you actively have to do something to make money. A good example of this is having a typical 9-5, if you don't work you don't get paid.
Do you see why I like Passive Income? I'd rather not trade my time for money if I don't have to.
Depending on your occupation, it may be tough to become wealthy if you are solely depending on Active income and even with one form of passive income.
Consider the different forms of passive income on this list and take on what you can.
Passive Income Examples
Common passive income examples include business investments, real estate, royalties from videos, movies, songs, books and a lot more that I will share with you today.
This article is PACKED with tons of great information so be sure to "pin it" so you can refer back to it often.
We'll start this list with the different forms of passive income that require an initial investment.
But first, check out my favorite Passive Income ideas here and find out how I earn six-figures with #1!
This post contains affiliate links, which means I may receive a small commission, at no cost to you, if you make a purchase through a link.
Related: 16 of the Best Highest Paying Apps That Pay You Money in 2020
Passive Income Investments Ideas
1. Rental Property Income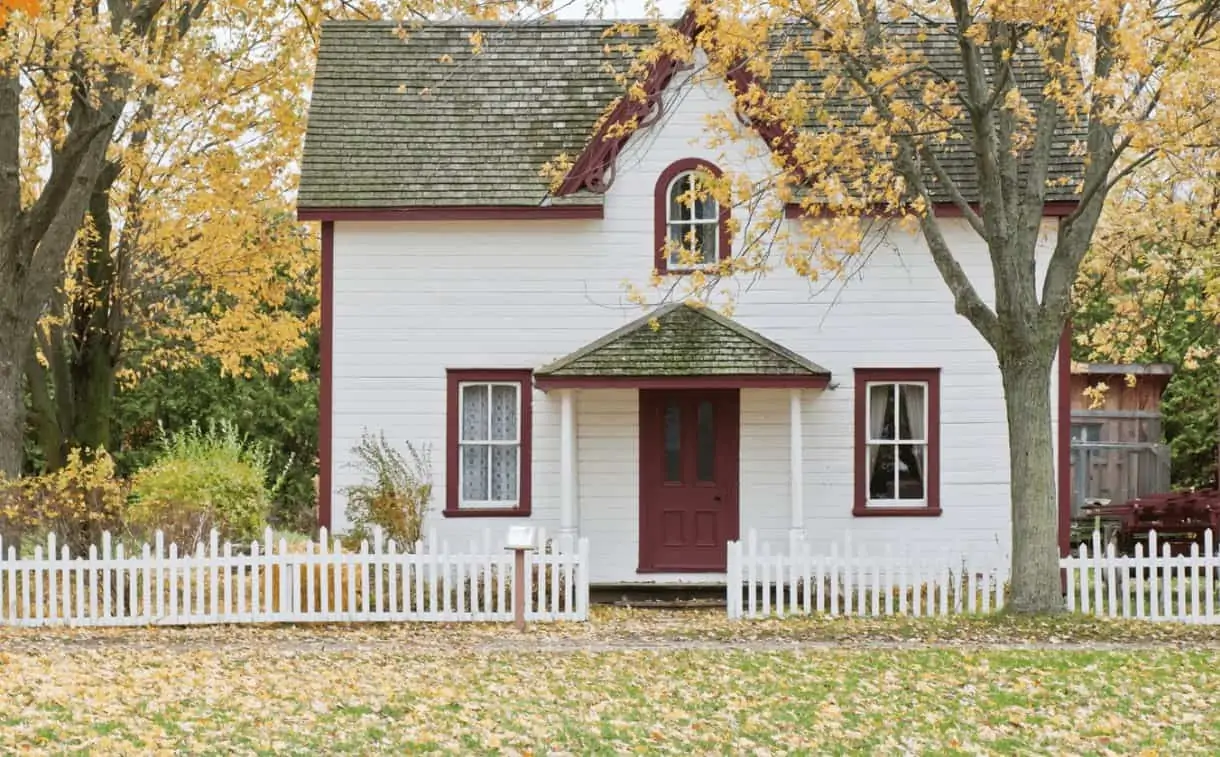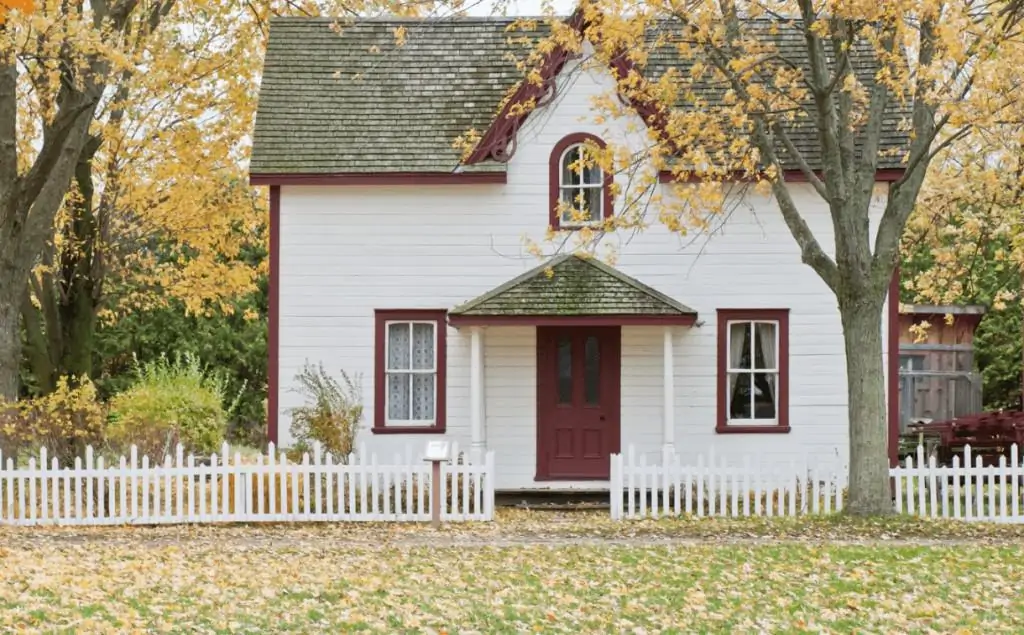 Have you ever thought about making a monthly passive income from a rental property(s)? Dustin from Master Passive Income does this and was able to make enough monthly passive income from his properties to quit his 9-5.
Dustin created a FREE Real Estate Investing course to show you how to quit your J.O.B. and live the dream life.
2. Crowdfunded Real Estate
If you want to invest in real estate but want a more hands-off option consider Crowdfunded Real Estate. Real estate crowdfunding is where a group of investors can pool their money in a project and share the profits.
Jim from Wallet Hacks wanted to get more of his investment into real estate (and did until it didn't work out), so he turned to real estate crowdfunding.
"It's completely passive, unlike owning a property, and provides cash flow which is nice. You run the risk of defaults but often the return beats expectations. The investment sizes are relatively small, you don't get the benefit of leverage as you would with property, but it's waaaaay easier."
I also had a chance to talk to Andrew from Wealthy Nickel who makes $3,000 a month from his rental properties but is now selling some of his properties and moving the equity into crowdfunded real estate because it's much more passive.
Andrew and I use GroundFloor where you can start investing with as little as $10!
Click here to get started with Groundfloor and receive $10 toward your first investment!
3. Get Into Real Estate BUT w/o Selling or Buying Anything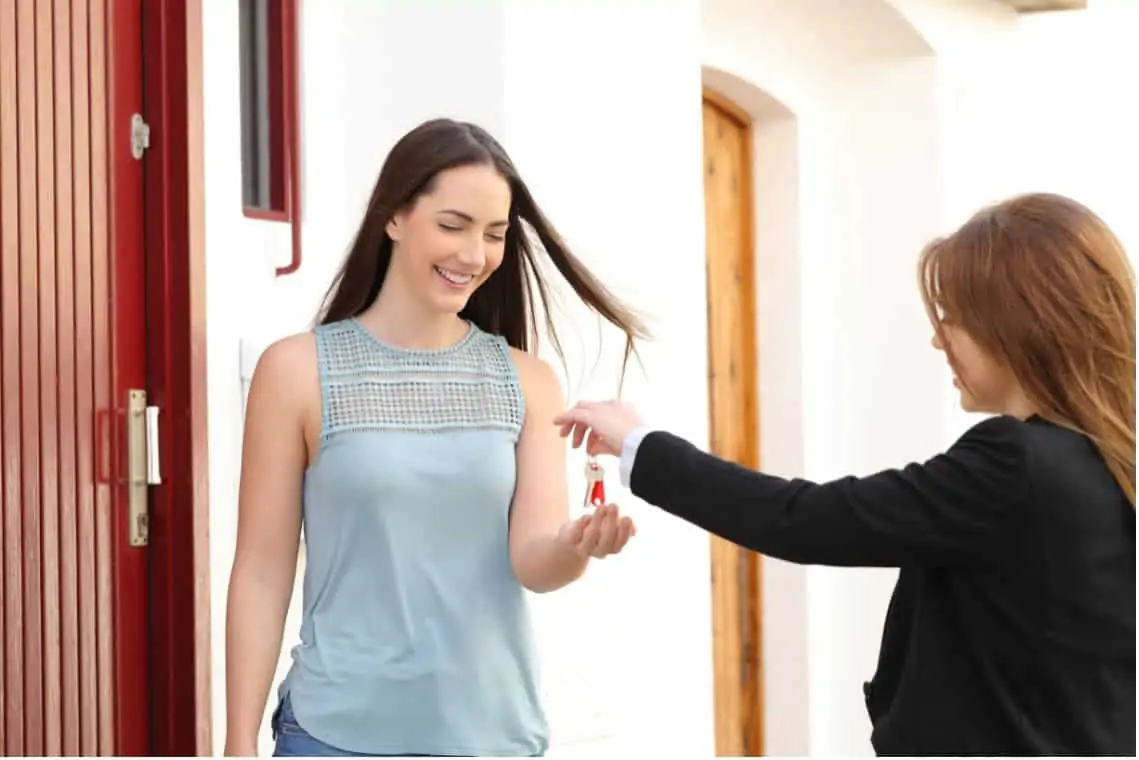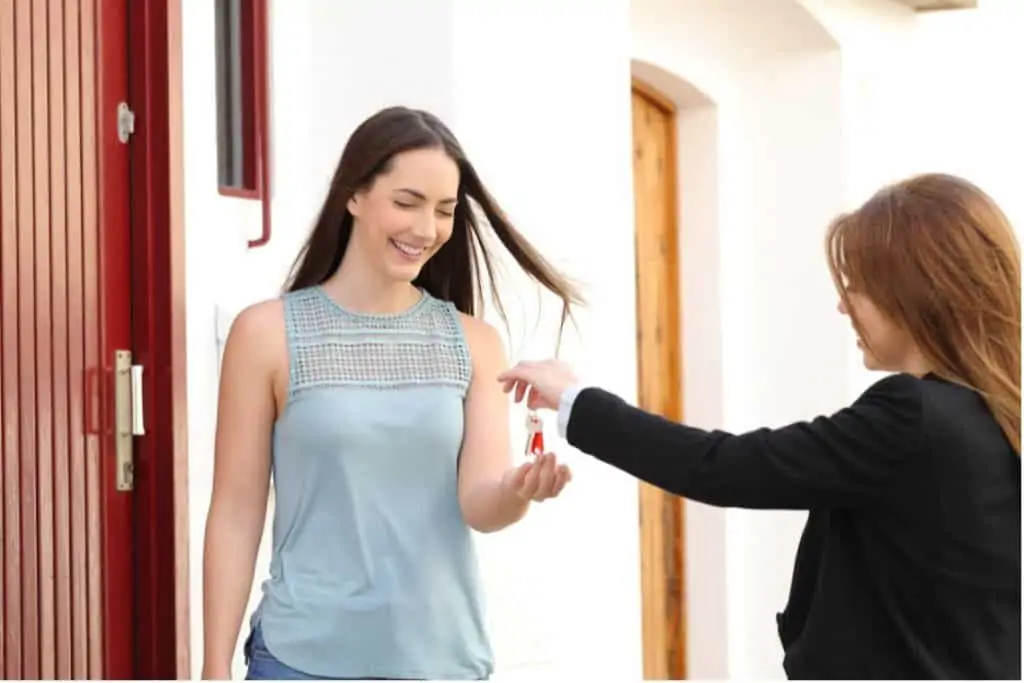 Yes, this really is a thing. I met Danielle Pierce who is doing this earning over $400,000 a year WHILE homeschooling her 3 kids!
It's called Property Preservation or Repairing Foreclosed Homes. Danielle outsources 100% of the work and only does admin work. It's not totally passive but once you get all your ducks in a row the work just becomes easy.
How much you can make varies but Danielle says it's very feasible to gross $100k+ or more in revenue within 18 months
To get started I recommend reading my interview with Danielle to see how it all works
4. Peer-to-Peer Lending
Sean from My Money Wizard uses Peer-to-Peer Lending as a great form of passive income,
"As an investor, you're essentially playing the role of the "bank" providing money to borrowers on the platform. Money is pooled together, so even with a small investment you can diversify your risk across several loans.
LendingClub and Prosper are probably the two most popular platforms. In either case, you'll still want to cross your fingers for no defaults."
Riley from Young and Invested also uses peer-to-peer lending through LendingClub to produce cash flow on alternative debt instruments (consumer loans). He earns about 7.5% in his after-tax account and 8.5% in his Roth IRA account with them.
5. Invest in Dividend Stocks
Dividends are a popular form of passive income. Here's how Investing Answers defines them,
"Dividends are a distribution of corporate earnings to shareholders and usually take place in one of two forms — cash or stock. A stock dividend is the latter of these two kinds of dividends. Each organization's board of directors determines the actual dividend amount that the firm will pay out. Most cash dividends are paid on a quarterly basis, but stock dividends are generally paid at infrequent intervals."
Note: I recommend to diversify your portfolio and make sure you invest in companies that have been paying dividends for a long time and are stable.
Faneisha from Girl Talk with Fo uses her dividend income to either reinvest or make purchases outside of her budget and Millionaire Mob wrote an awesome article on 5 Steps to Living off Dividends forever.
6. Invest in Index Funds
An index fund is a mutual fund (or collection of investments) that follows a market (Stock, bond, real estate, etc.). You're not investing in one individual stock but the whole index like the ever popular S&P 500 (500 of the largest US companies).
Index funds are nice because of the low costs and you don't have to worry about what investments to choose, rebalancing your portfolio or selling and buying individual companies.
Historically index funds always outperform actively managed mutual funds. There is risk in anything you do when it comes to investing, but history has shown if the index has gone down, it will go back up.
This is a big part of the reason my girl Firecracker was able to retire at 31 with a million dollar portfolio. You can see the full interview with Kristy here.
7. Start a Blog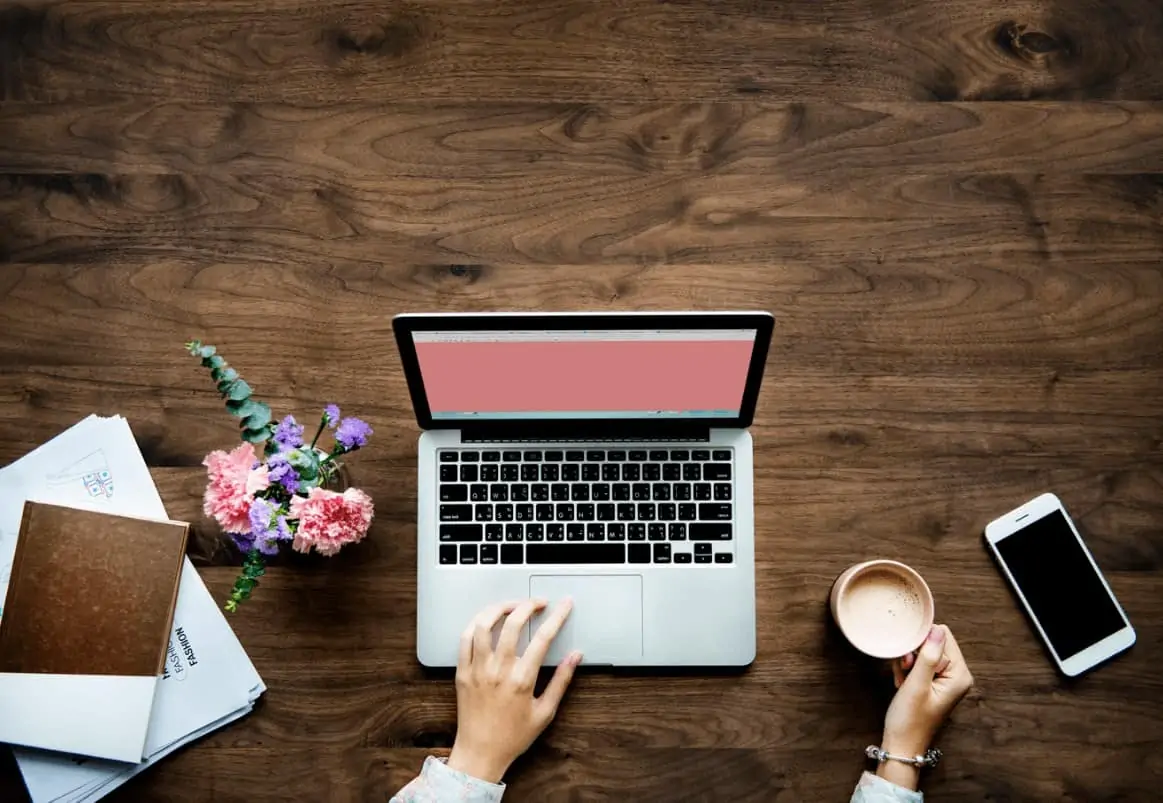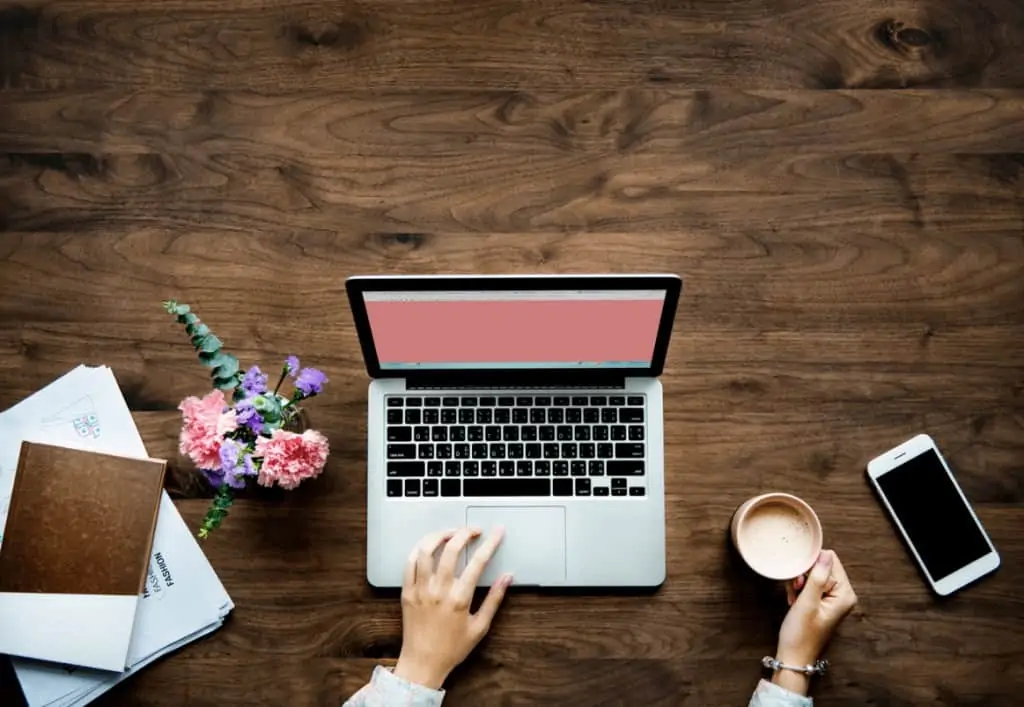 Blogging is one of my favorite forms of passive income and it's one of the best small business ideas.
I make money just by people visiting my website from ads.
I can assure you, I did not write this article today and yet it's making me money.
When you get a nice amount of people reading your articles it brings in a nice income. Here's a screenshot of my earnings from the other day.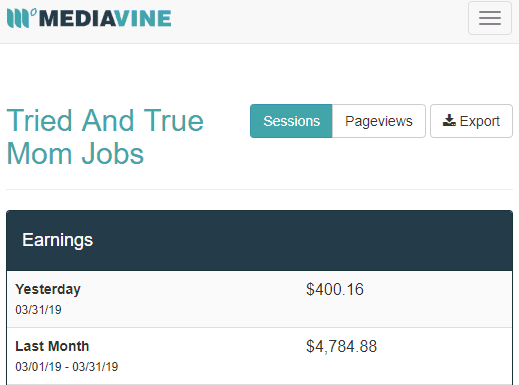 I made $400 in one day just from ads. I make even more from affiliate marketing and you can see how I make money blogging here.
Affiliate Marketing is when you promote a product or service online and if someone makes a purchase through your referral link, you get a commission.
I do this often on my blog and it's usually products I use myself so it's nice to recommend something that works and get paid for it.
Get Passive Traffic: I actively promote my articles on Pinterest (I do use a scheduler so a lot of it is passive) and Facebook so I don't consider this part of blogging to be "passive" BUT Google has started to take notice of my site and showing me some love in the search results.
Organic traffic is what bloggers should want because it's completely passive FREE traffic.
I love blogging because the earning potential is limitless and you can have multiple income streams from one platform like ads, affiliate marketing, courses, ebooks, etc.
And you do not need to be an expert or a great writer to get started. I'm definitely not, I just write like I talk and interview people who are experts.
If you want to start a blog, check out my step-by-step guide here and see how I did it for only $84.
8. Create Printables and Sell them on Etsy
This one won't make you a millionaire but you can make a nice amount of passive income creating things like planners, budget trackers, etc.
I interviewed Julie who is doing this successfully and she says that you could definitely make $500-$1,000+ in printables.
In my article How to Make Printables to Sell on Etsy she shows us how to get started and make money. You'll definitely want to check this out.
9. Invest using Your Change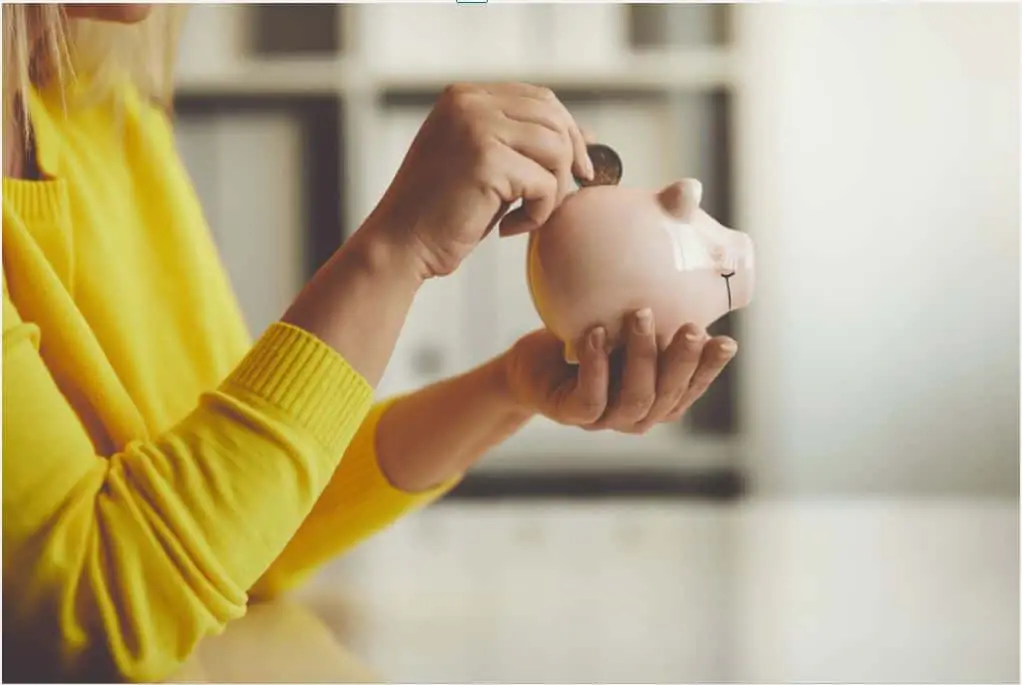 Acorns is a neat way to start micro-investing. It rounds up your purchases to the nearest dollar and invests the difference on your behalf.
You can link as many credit or debit cards as you like and put your "change" to work for you in a low-cost ETF. The service costs $1 a month, BUT for College students it's FREE!
Acorns monitors your bank account and automatically invests the change from your daily purchases.
For example, if you buy a coffee for $1.75, Acorns will round up to $2.00 and automatically invest $.25 in "smart portfolios".
I made $60 very quickly without even noticing, it's a neat way to get your feet wet investing.
There are no fees associated with withdrawing, just keep in mind that it may be more of a tax implication for the following year.
Bonus: Sign up for Acorns with my link here and get $5 to invest and they will plant an oak tree to help the world around us grow.
Related: 20+ Best Side Jobs from Home that Pay Well
10. Earn $75 or more as an UpVoice Panelist
I did a full review of UpVoice, and it's literally one of the easiest ways to make money online. Currently only applicable to candidates in the United States.
Click Here to Sign Up for UpVoice.
11. Create an App
Have you ever had an idea and said, "Hey, there should be an app for that"? Well, stop thinking about it and just do it. This is a cool way to make passive income once you create it.
Jackie from Jackie Beck created an awesome app to help people with their finances called "Pay Off Debt by Jackie Beck". The amount she makes a month varies widely from $5,000 to a more consistent $400 a month.
Jackie learned a lot creating her app and shares with us some tips if you want to create one:
You will need to create two apps; one for Apple and one for Android because they are on different platforms.
To reduce costs, learn how to code yourself otherwise expenses will typically range from 10k-20k depending on how complex the app is, and there's no guarantee the app will be profitable.
If you won't be doing the coding yourself, make sure to get multiple references from the owners of live apps they've developed. Test out the apps yourself, and talk to the owners about what their experience with the developers was like. (Were they on time? Easy to work with? On budget?) Otherwise, it's very easy to get burned or to get in a situation that doesn't work for you. Make sure it's "work for hire" too so that you actually own the code.
Have a clear idea of what your competition looks like, target audience, and business model. (Paid app? Free with ads? "Free" with you collecting customer's data and selling it? "Free" with you collecting customer's data and sending them targeted offers that will then pay you?)
Jackie chose a paid model because she didn't want to use people's information that way or being unable to control the ads that might appear.
"Choosing a paid model has meant that it's the Apple version of my app that mostly sells since Android users seem reluctant to pay.
When you're ready to promote the app, getting reviews is key. You can typically have a popup coded within the app to ask for them, or if you have buyers sign up for an email list you can request them that way too. Of course, getting your app seen or reviewed on blogs and using SEO is key too."
12. Create an Online Store with Drop Shipping
Drop shipping is a method where you can sell third-party products from a Drop Shipping Company without ever seeing or shipping the item. When you make a sale, the product is shipped directly to the customer from the drop shipper.
Your profit is the difference between what you charge your customers and what the drop shipping company charges you.
Here is a great infographic to show how it works: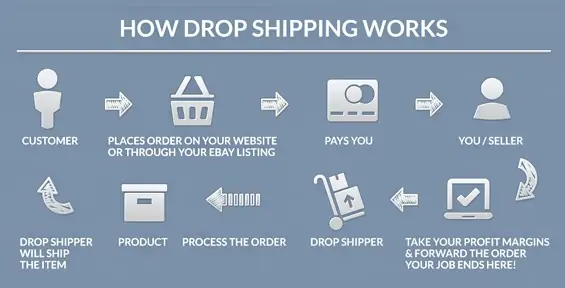 Theo McArthur has great success with drop shipping and created a course that teaches you how to launch your first profitable Dropship Website in 14 Days or less and grow your income to $10,000 per month in profits.
---
How to Create Passive Income with No Money
13. Video Royalties
Did you know sites like Yahoo, CNN, Associated Press, and others purchase video licenses before they post them on their sites? We're talking basic videos from your smartphone.
If you have any videos on your phone that's quirky, topical, newsworthy, funny or interesting you can likely sell it over and over again.
Peter from Seller at Heart has made over $4,000 from uploading videos from his smartphone to sites like Newsflare and Rumble.
Peter says, the simpler the video, the better. It has to be raw up to a point, as professionally edited footage doesn't seem to go viral all that often.
Here is an example of a video Peter submitted.
14. Create a Course
Turn what you know into an opportunity to teach others through a course and get paid every time a student purchases your course or watches it if you promote on Skillshare.
Skillshare is an online learning community where anyone can discover, take, or even teach a class. The courses are available through subscription and you'll earn money through monthly royalties (based on minutes watched in your classes).
Maddy from The-BlogSmith made $1,000 posting a couple of videos and gets a consistent $50 a month.
The more videos you make the more you can earn. Maddy talks about best practices for using Skillshare here.
Some other popular platforms to create a course are:
• Teachable
• Udemy
Your skills and experiences are unique and valuable, think about what you could do and if it's something people could learn from.
15. Write an Ebook
Similar to creating a course, you can also consider writing an ebook. Michelle from Michelle is Money Hungry shares how you can make $500 a month with Ebooks and how she does it.
If you don't have a problem to solve you may have a personal story. Think about what you could write about or do something you've been wanting to do and document your journey for an ebook.
16. Self-Publishing
Do you want to write a book but not deal with any publishers going the traditional route? I understand as it can take sometimes years or never make it out.
Joseph from My Work from Home Money makes $2,000 a month for books he's already written and promoted himself. He goes in great detail on how he self-published his books on Amazon.
This is a great way to get your story out there and make a nice passive income.
17. Sell Your Photos
Do you know what Stock photos are? They are professional photographs anyone can license for creative use.
Instead of spending time and money hiring a photographer, many bloggers, business owners, and advertisers use stock photography. Like me!
Images are SO important, and that's why it's a good market to get into because the demand is HIGH.
You do not need to be a professional photographer, but you do want to make sure you can take good quality photos. Here are some great tips on better stock photos.
Post your images on sites like Shutterfly, Istock, Foap, EyeEm and your image(s) can sell over, and over again making a nice passive income.
18. Get Cash Back From the Stuff You Buy Anyway
I think one of the smartest ways to make a passive income is by using a cash back credit or credit card with rewards. You have to pay for food, gas, bills anyway, so why not get a percentage of that back if you can?
My husband and I use one credit card on everything because the more you spend, the more points you accumulate. We pay our monthly statement off in full, so we never pay interest.
This is FREE money. We use our Chase Freedom cash back credit card rewards on Christmas gifts and traveling, we made over $600 this year and had over $500 from the previous year.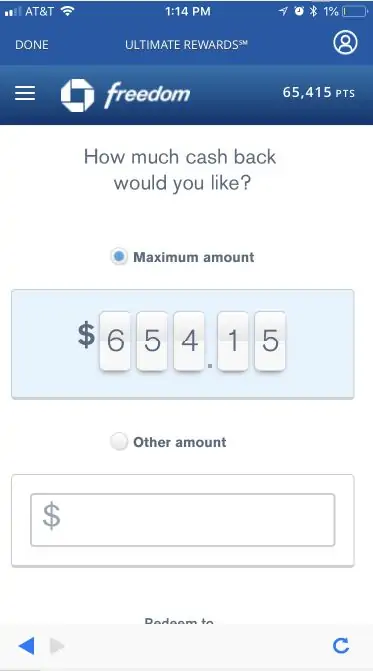 If you sign up for the Chase Freedom Credit card as we did you get a $150 bonus if you spend $500 within the first 3 months. That should be easy to do if you use it on everything like us.
Stephen from the Firelane uses multiple credit cards that provide him with the following:
6% cash back on Groceries
3% cash back on Fuel
4% cash back on Dining Out and Bars
These net him $40 a month on $1,050 in purchases after accounting for fees. For all of the spending that doesn't fit these categories, he uses a 1.5% return card.
Nathon from Millionaire Dojo made $800 by spending $5,000 in three months with the Chase business ink card. He'll cancel it before he gets charged the $95 annual fee, but can't beat that kind of money just for putting his regular expenses on a card!
Andrew from Wealthy Nickel just got $1,000 from Ally Bank from moving his savings over there, plus earned about $1,200 in credit card bonuses this year so far.
As you can see, we all use these incentives differently, but most importantly we use them. Are you taking advantage of these benefits? If you can be responsible and pay your bills on time, I highly recommend you try this out.
19. Cashback Apps
If you aren't using apps like Dosh and Ebates, you're losing money.
Dosh is a cash back app that is COMPLETELY passive. I downloaded the app and linked my credit card, so every time I shop, eat, travel, and more at participating local and national merchants I get a percentage back.
I forgot I had this app, and I was out to dinner with my husband for our anniversary and received this email after we paid below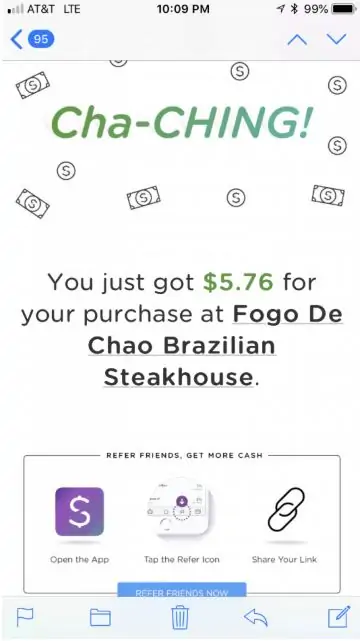 and this keeps happening when I use my credit card at participating merchants!
Click Here to Download Dosh for Free
---
I'm a big fan of the cashback site Ebates for making money through purchases I was going to buy anyway.
It's just like using a coupon, except all money is earned after the purchase has been successfully tracked
I rack up my Ebates account during Christmas because I do a lot of online shopping. $43 is not bad for money I was going to spend anyway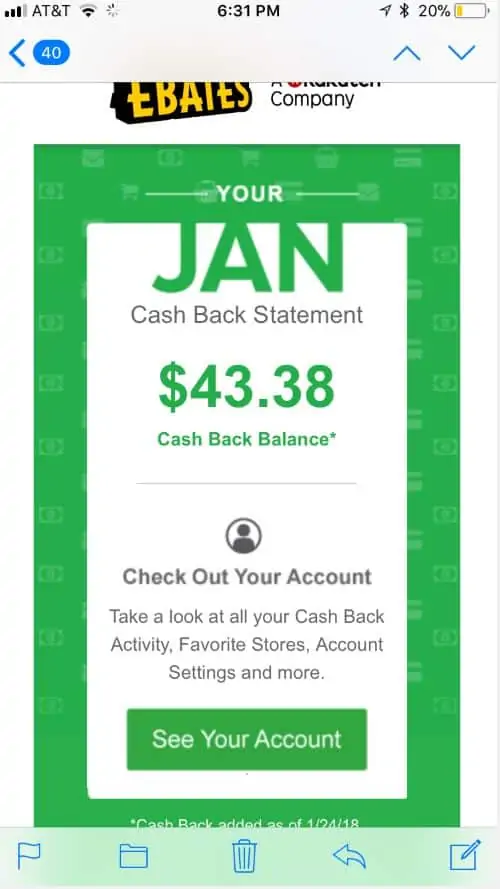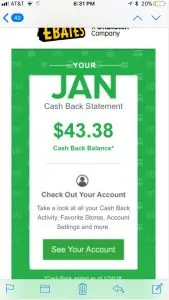 Click here to get $10 when you spend at least $25 online with Ebates.
---
Trim is another neat app I like to use, it acts as your Personal Finance Assistant and can negotiate your Comcast bill, car insurance, and more for FREE.
You could easily save $100 or more with this app. Click here to download Trim and start saving
20. Digital Downloads
Make a digital item once and sell it again and again and again. You can create things like greeting cards, templates, invitations, printables, sewing patterns, and more.
You do not have to know photoshop to do things like this. I like to use the free version of Canva, and it makes me look like I'm a professional Graphic designer or even good old Microsoft PowerPoint.
Shopify is a great platform for this, they make it easy to get your shop open and your products out there.
Start your free 14-day trial here to start a nice passive income.
21. Merch on Amazon
Mike from Budget Kitty is experimenting with Merch by Amazon, which is a way to design and sell T-shirts on Amazon.
Once you upload the design Amazon handles everything and sends you royalties for each shirt you sell.
It requires some work up front, but once you have a portfolio of T-shirts, you can relax and enjoy a very passive income stream.
Click here for more information on Merch
22. YouTube
Who doesn't at least consider starting a YouTube channel after reading how this 7-year-old made a whopping 22 million dollars in 2018 from being on YouTube? While I'm happy for the little guy, I'm trying to figure out how can I get a piece of that pie.
YouTube has recently changed the way you can make money but don't let that stop you. See how my friend Ryan is earning 5-figures per month with his YouTube channel and how to start a YouTube channel from his partner in crime that's doing the same thing!
If you don't care to be in front of the camera and have computer-related content, you can use screencast software like loom and do step-by-step tutorials or how-to videos. Consider your talents and make some money!
23. Rent Out Your Space
Do you live in a prime location or have a room to spare? Consider making money with Airbnb.
Airbnb makes it simple and secure to host travelers. You're in full control of your availability, prices, house rules, and how you interact with guests.
For a little peace of mind, Airbnb covers every booking with $1M USD in property damage protection and another $1M USD in insurance against accidents.
Riley from Young and Invested generates $400/month on average from his unit listed on Airbnb.
Curtis from Smart Money Nation wrote an article on How to Invest in Airbnb Property (with Investment Calculator), check it out.
Passive Income is What Leads to Millionaire Status
I hope these passive income ideas inspire you to start a new revenue stream. When I started making money online, I was convinced that anyone could do that. I will be honest and say that it takes a lot of work, determination, and patience; but it's worth it.
"Do what you have to do, so you can do what you want to do later." Denzel Washington.
Make sure to join our FREE mompreneur tribe on our exclusive email list. Where we send out new mom jobs, financial tips, and more! Subscribe here.
You Might Also Like:
How she retired at 31 with a million dollar portfolio
16 Online Jobs that don't require an Investment
52 Week Money Challenge to $10,000
20 Tried and True Ways to Make Money from Home