5 Best Remote Transcription Jobs that Pay Well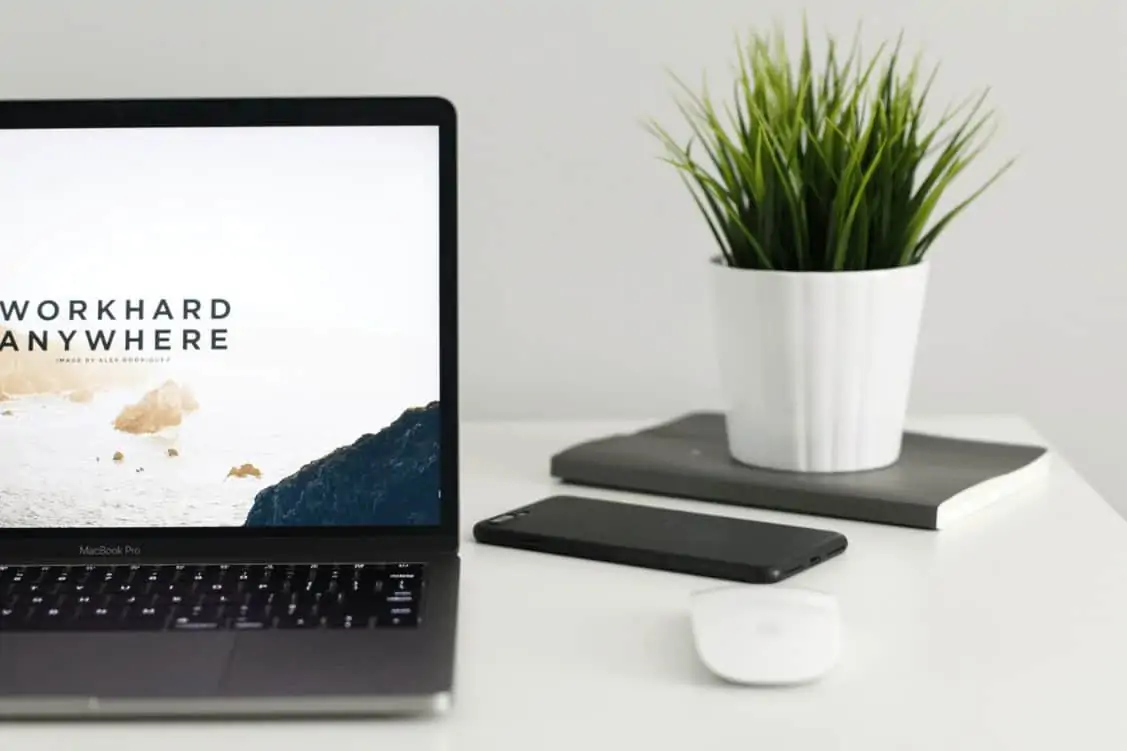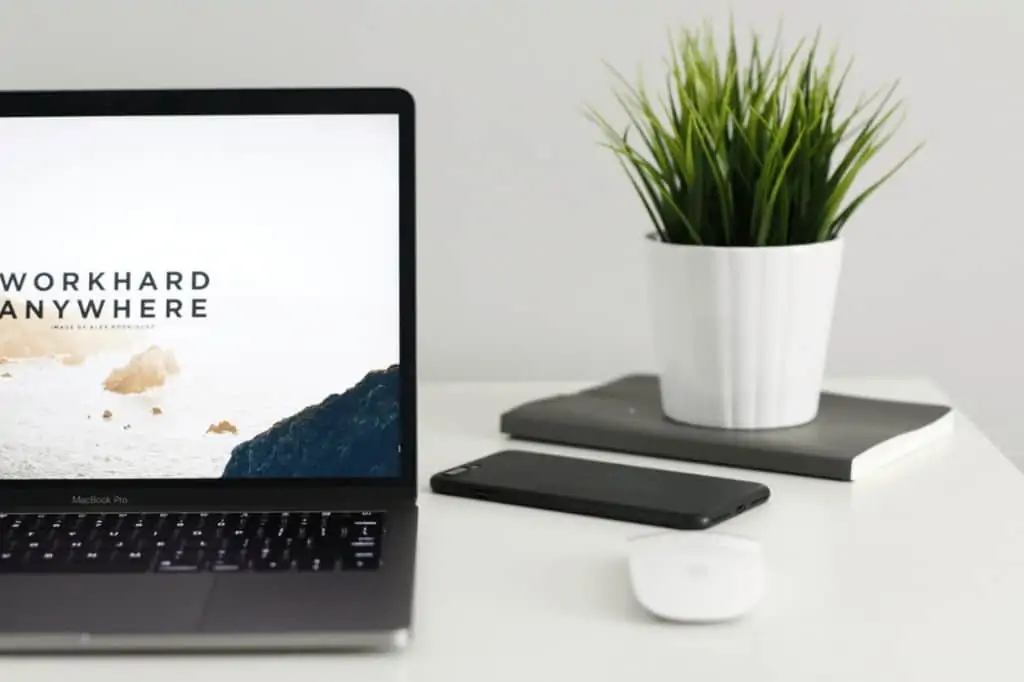 Top Remote Transcription Jobs
Remote Transcription jobs that pay well are hard to come by but I've found them all.
I put a lot of work into this list by reaching out to people who have used these companies and by reviewing the employee comments on Glassdoor. I only list companies with a 3.6 rating or higher.
I have a very high standard and if I wouldn't apply to these jobs, I wouldn't ask you to either.
Transcription is becoming more and more popular with the rise of video. Transcribing machines have yet to perfect transcribing audio files so companies are still relying on people like you and me to get the job done.
Transcribing is NOT for everyone and I'm going to be very transparent in this article because I want you to make money, but I don't want you to waste your time.
Quick Question: Are you a mom? We have a private FB group where our mission is to help you earn a MINIMUM of six-figures per year. If you'd like to join our free Unbound: More than just a mom group, fill out the form here.
What Makes a Great Transcriber?
Patience, an eye for detail, the ability to sit for long periods of time, and of course decent typing skills make for a well-rounded transcriptionist.
Is that you? If so, please read on…
I have a list of the best remote transcription jobs from home hiring but I wanted to first show you how to make money on your own. There are many pros to working for a company but the biggest con is the pay.
If we're being honest, you're looking to transcribe to either make money, have more freedom, or both. This is most likely not a passion or something you dreamed of doing, but something you need/want to do to help pay the bills.
So if you're going to do this you might as well make as much money as you can, and quite frankly that's doing it on your own. If you want to see how to start your own business as a transcriber, read on. If you want to get straight to the remote transcription jobs hiring now, scroll down toward the bottom.
I've learned a lot starting my own business online and the one thing that has been invaluable is learning from others who are wearing the shoes that I want to wear. When it comes to transcription, that person is Janet Shaughnessy.
Doing my research on transcribing I've found her to be the most transparent and successful person doing this today.
Janet put her ten years of running the company Zoom Transcription into an affordable, high quality, proven transcription course called TranscribeAnywhere to help others start their own business and do it themselves.
She says, being an excellent transcriptionist, one that actually gets hired, involves much more than the ability to listen and type. These courses were developed to transform typists into transcriptionists in as few as 2-4 months.
So, in true "Tried and True" fashion I always have to dig a little deeper when I find out about a course I haven't taken yet. I tracked down one of Janet's students and asked if I could interview her about the course to get more confidence before sharing with you. I really appreciate her being so helpful and transparent.
Her name is Kim and she does this while homeschooling her son.
This post contains affiliate links, which means I may receive a small commission, at no cost to you, if you make a purchase through a link.
How to Become a Transcriptionist: Interview Style
Below you will see the questions I asked, along with her responses. Janet also has a free course on transcribing you can take to see if this is right for you.
I started the interview by talking about the course.
Were you hesitant at first about taking the course?
I was hesitant at first. It's hard to know if something like this is legit. I had already found a class that was supposed to be great but turned out not to be what it claimed. The free trial for transcribing that Janet offers really helped put my mind at ease.
How long did it take you to complete the course?
It took me about 6 months to finish the course. I probably spent about 8-10 hours a week on the classes.
Since it's all online I could log in whenever or wherever it was convenient. I spent a lot of baseball practices working through the course.
Any pros or cons to this course?
I can't say enough good things about this course. It is extremely detailed and Janet's standards are very high. That can be frustrating as you are working through the course but it is paying off now that I am actually working for clients.
Do you think the course is necessary to find transcription jobs?
I do think the course is necessary. I thought I understood grammar until I started the course. I have also found the practice dictations to be invaluable. Through the course, you learn how to deal with bad audio, how to punctuate complex sentences and phrases, you really are prepared for the things you are going to see in the real world.
Once you pass the final exam there is a section of the course dedicated to setting up your business and marketing yourself. There is also a Facebook page for students where you can ask questions, get help, and be encouraged.
After taking the course how long did it take you to get your first client?
I had my first offer within a week of getting my certification. There are transcription companies out there that look for graduates of Janet's course. She has a great reputation as do her graduates.
How many clients do you have today?
I have 2 main clients right now and am recruiting more. Considering I've only been at this for a few months and my availability is limited, I'm pretty happy with the results so far.
How many hours do you work a week?
I am probably putting in 10-20 hours a week depending on the workload and quality of the audio files.
How often do you get paid?
I am getting paid twice a month, which is nice because it's predictable.
How many kids do you have and how old?
I have 1 son who is almost 14. We homeschool and he plays select baseball so we are pretty busy. I love that I can take this work with me and work on it no matter where we are, even if it's between games at a baseball tournament.
---
Thank you Kim for giving us some insight into the course TranscribeAnywhere and life as a Transcriptionist.
I've heard many great things about this transcribe anywhere course and it's nice to hear from someone who has taken the course first-hand.
If you want to consider Transcribing as a career choice, take the TranscribeAnywhere Free Mini-Course.
---
Now, if you're looking for remote transcription jobs you can directly apply to see below. The top 5 companies are the best transcription jobs hiring now, #6 is just a job to get your feet wet.
Everything despite #6 has a 3.6 rating or higher from Glassdoor. I wanted to provide a list of remote transcription jobs with a good reputation so it took me some time to sift through the bad ones.
Looking for a job is a job and my job is to simplify that. You will find a short description next to each job along with what you'll really want to know and that's how much you can earn!
Quick question: Are you on our email list? If you're a mama like me, you definitely want to be on our list where we send out regular new mom jobs, productivity tips, and inspiration to get through this tough yet awesome journey of motherhood. Click here to subscribe.
Here are 5 of the Best Remote Transcription Jobs
1. Gotranscript
GoTranscript is a thriving web-based transcription and translation company. They are always looking to fill open freelance transcription jobs so they can grow their team and keep pace with customer orders. If you're a skilled transcriptionist who takes pride in your work you should definitely consider Gotranscript. This company received a 3.7/5 star rating on Glassdoor with an average pay of $12-$13 per hour. Their website says the average earnings per month is $150 with the potential of up to $1,215 per month.
2. TranscribeMe
Based in San Francisco, California, a transcriptionist job with TranscribeMe boasts about paying more than their competitors with earnings starting at $20 per audio hour and top monthly earnings at $2,200 (average monthly earnings are $250). Transcriptionists with specialized backgrounds in Medical & Legal are paid a higher rate. This company received a 3.9/5 star rating on Glassdoor.com with pay ranging from $10-$21 per hour. Received good feedback from most employees with the opportunity for advancement, while some of the cons were occasional lows in available work.
3. 3Play Media
3Play Media focuses on video captioning, audio description, translation, and subtitling. This company received a 4.5/5 star rating on Glassdoor.com with a pay range between $10 – $19 per hour, depending on your efficiency. Very good feedback except some have said that it lacked opportunity for advancement and occasional available work.
4. Net Transcripts
Net Transcripts is the nation's leading provider of Law Enforcement and Legal Transcription jobs from home. This company received a 3.7/5 star rating on Glassdoor.com with a pay of $10 per hour. Mixed reviews from employees, some people enjoyed the work, and some complained about the lack of work. This company does require previous transcribing experience.
5. Rev Transcription Jobs
Rev is a transcription company that is pretty easy to join with a 3.6/5 star rating on Glassdoor with a pay of $7-$20 per hour. To learn how to become a transcriptionist you have to pass a grammar test and complete a short transcription. Once approved you will go through a training before you are eligible to start claiming jobs. As you gain more experience the more you'll make. Other than the low pay this company has good reviews as reliable work, pay and ability to choose your jobs.
6. Quicktate
The ONLY reason I recommend a work from home transcription job with Quicktate is that it doesn't require any previous experience and could be a great way to gain some. This company received a 2.4/5 star rating on Glassdoor.com with a pay range of $3-$8 per hour.
If you're looking for more ways to make money, make sure you check out our most popular article on 30 ways to make money from home.
Make sure to join our FREE mompreneur tribe on our exclusive email list. Where we send out new mom jobs, financial tips, and more! Subscribe here.
You Might Also Like:
16 High Paying Business ideas for Women
How this Mom makes $1,700 a day working for VIPKID just 2 hours a day
How these Moms became successful Bookkeepers with no Previous Experience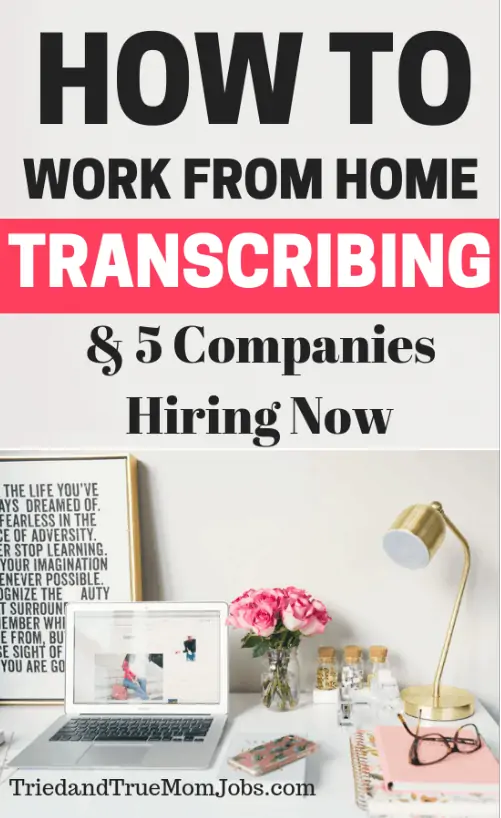 Interested in transcribing or tried it before? Let us know in the comment section.