How To Get Health Insurance if You're Self-Employed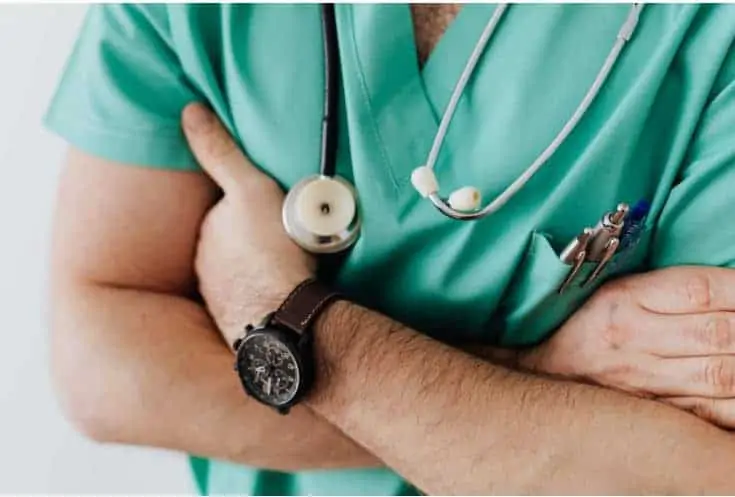 Are you self-employed or looking to become self-employed and wondering what to do about health insurance coverage?
I get this question A LOT and as an entrepreneur who leans on her husband's 9-5 health insurance, I haven't had a good answer, until now!
One of the scariest things about becoming a full-time entrepreneur is losing your beloved health insurance from your current employer and that's a valid concern.
So I surveyed a ton of entrepreneurs to find out what they're doing for health insurance from which there was a consistent, positive response with only 4 different options.
Things you should consider when looking at your options:
How high is the deductible and can you afford it?
What is covered under the plan?
What medical providers are included in the plan?
These key points are very important to consider. I hope that after you read this article you will no longer let this be the "one thing" holding you back from full-time entrepreneurship.
Please note that I am not an insurance broker nor do I consider myself a health insurance expert, these are just the options and feedback from those surveyed. As always please do your own research before choosing which option would best fit your needs. I recommend checking out all the options below and see what works best for you and your family.
If you sign up using some of the links below we may receive a small referral commission, but everything posted is directly from our research of people who actually use them today.
Let's get right into it,
Here are the best self-employed health insurance options from entrepreneurs
State Healthcare Exchange
It depends on your state, but you should be able to source affordable coverage through your State or you can check out Healthcare.gov to see your options with no obligations.
Important to note: You have a limited window to sign up once your other coverage expires so don't delay AND you do not get the benefit of choosing your own doctors with this option.
When you go through your State on the website you input your information such as projected net income and zip code. You then see all the available health care plans, their coverage, and cost. You will also see if you qualify for tax credits, other savings, Medicaid, and CHIP.
Please use these PRO TIPS from the entrepreneurs to get the most inexpensive rate:
Make sure you use adjusted gross income, not total income
Anything you put in retirement accounts comes off the top of your income. A solo 401(K) and/or a SEP, can be a huge difference between gross income and AGI
Consider choosing the Bronze plan, after doing the math it's much cheaper to pay for whatever minor medical care you'll need to pay for out of pocket
Consider the high deductible plan so you can take advantage of an HSA
The amount you owe really depends on your state, one of the entrepreneurs (single male) pays $260 per month plus $13 for dental with a high-deductible plan in Massachusetts.
Healthcare Sharing Ministries
"Health care sharing ministries provide a way to pay for health care costs that is different than traditional health insurance.
As a member of a health sharing ministry, you pay a Monthly Share Amount. This monthly share is then used to pay for the health care needs of other members. When you have a health care need and if you have met your Annual Unshared Amount, other members will pay for your health care needs" Solidarity Healthshare
This was a very popular alternative that many entrepreneurs took, here are the top 3 mentioned with examples of how much the entrepreneurs pay
Christian Healthshare Ministry

How it Works: Choose from one of three programs—Gold, Silver, or Bronze—and add the optional Brother's Keeper program to protect against catastrophic medical bills. Members who incur medical costs eligible according to their guidelines submit their bills to CHM along with a few simple forms. Bills are then shared or reimbursed—usually by way of a check in the mail.
Eligibility: Participating adults must be Christians who attend worship regularly as health permits (Hebrews 10:25), actively follow the teachings of the New Testament in its entirety and embrace the CHM Statements of Beliefs. There are no restrictions based on age, weight, geographic location or health history.
Costs: An example of one of the entrepreneurs surveyed, he has a family of 3 and pays $516/month and any incident that costs over $500 is shared with members. So anything under $500 is out of pocket. When you use this method you are considered a cash patient and you can work with your doctor for discounts. Another entrepreneur shared how they had 60k in medical bills paid (nearly in full) with less than $2,000 out of pocket as members.
Website: You can check out Christian Healthshare Ministry here
Liberty Health Share is another option mentioned that others had a positive experience and others had horror stories so really do your homework if you consider Liberty.
---
Medi-Share

Medi-Share is another healthcare sharing ministry that others use. Medi-Share membership also gives you zero cost 24/7 access to telehealth providers and dental and vision discounts.
Costs: For a family of 5 this entrepreneur pays $600 per month and $3,500 out of pocket. Plus they get cash prices at the doctor's office. Remember everyone may pay something different depending on their circumstances.
Eligibility: Christ-followers who agree with the Statement of Faith. Additionally, members agree to live by the following Biblical standards: No use of tobacco or illegal drugs, No abuse of legal drugs, No sex outside of traditional Christian marriage
Website: You can check out Medi-Share for more information here
---
Solidarity Healthshare

How it Works: When you receive medical care, whether at a doctor's office, emergency room, or for any Eligible Shareable Medical Need, present your Solidarity HealthShare member ID card. Medical bills are then submitted directly to Solidarity HealthShare. If your provider does not participate in health share options, simply request a self-pay discount, pay your bill, and present your receipt to Solidarity HealthShare for processing.
Costs: An entrepreneur pays $550 per month for her family with a $2500 annual deductible. She notes "we've been really happy with it so far and last year we had a number of medical issues including a trip to the ER in an ambulance and surgery".
Eligibility: Solidarity is available to all who agree to our Member Guidelines, which adhere to the moral and ethical tradition of the Roman Catholic Church, and the Ethical and Religious Directives of the United States Conference of Catholic Bishops.
Website: You can check out Solidarity HealthShare here
So how much does health insurance cost if you're self-employed?
It depends. Check with your State and if you are a faith believer check out your alternative options. Find an insurance broker in your city. He or she can help you sort through all the options. I have heard that in some places it's cheaper to get separate policies for the kids, but insurance regulations are made by the states, so you need someone local.
Another entrepreneur used ehealthinsurance to receive quotes and then called each company individually to find out his co-pay, deductibles, etc.
Lastly, I hope this article gave you some insight into your options for what to do for healthcare when you are self-employed. I never heard of the health sharing ministries so this was really informative for me as well.
If you're looking for business ideas you can check out our most popular article on 30 ways to make money from home.
Make sure to join our FREE mompreneur tribe on our exclusive email list. Where we send out new mom jobs, financial tips, and more! Subscribe here.
Are there any other options that you have heard about that aren't listed? If so, please share.