20 of the Best Work from Home Jobs for Moms that Pay Well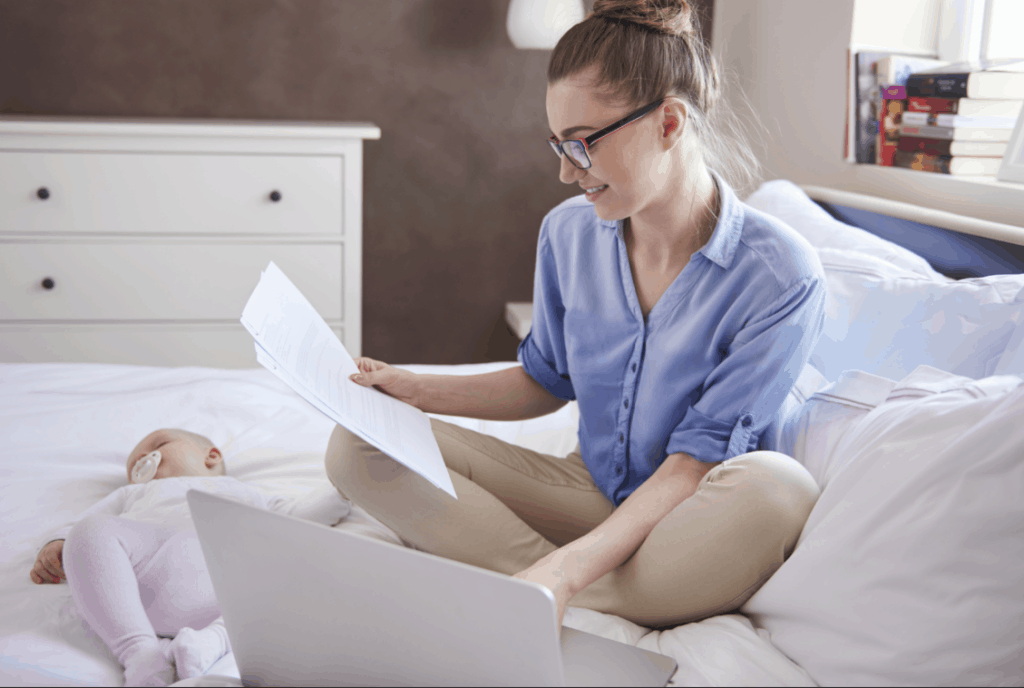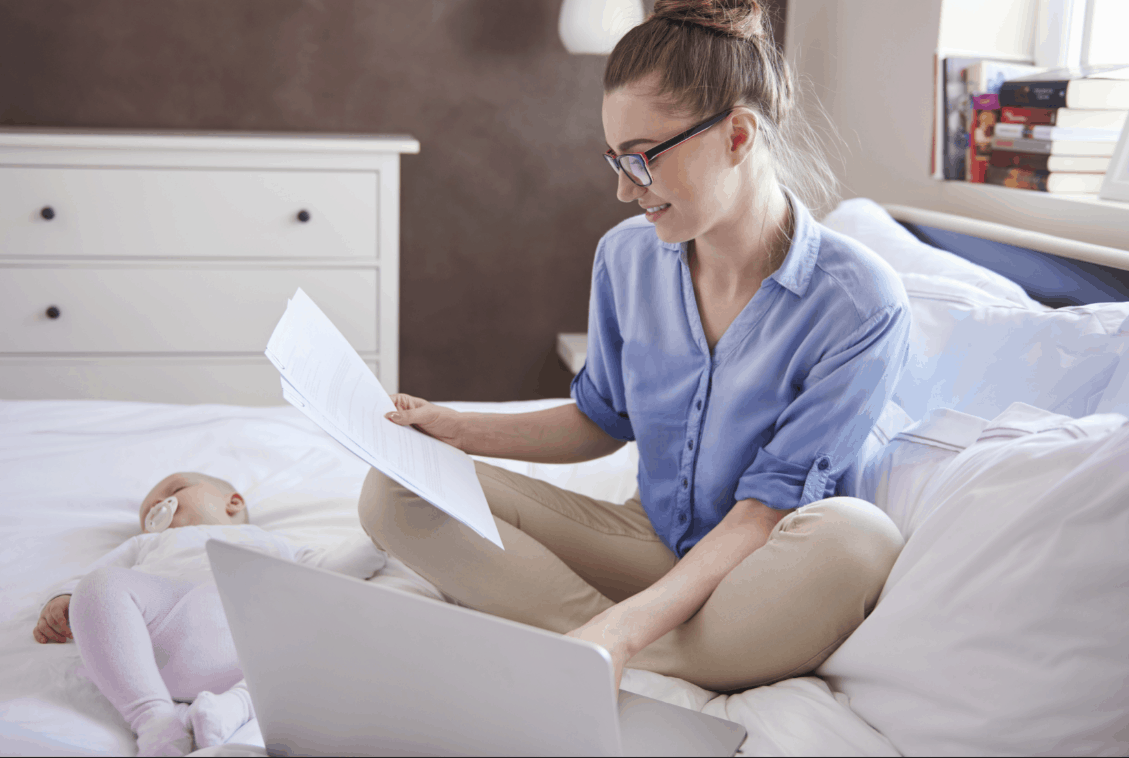 The Ultimate List of Work from Home Jobs that Moms do Today
How can I work from home and be a stay-at-home mom?  I was pregnant with my second child ready to make that transition from my 9-5, and I needed to find a legitimate work at home job that paid well and flexible enough to be able to raise my kids at the same time.
Update: I'm no longer at my 9-5 and I'm doing job 1, 2, & 10 on this list and I love it. See how I work 8 hours a day with a two-year-old and infant.
Most posts regarding work from home jobs for moms do not vet the companies they promote, provide how much you can earn, qualifications required, or how to get started. 
Searching for legitimate work from home jobs for moms, I found the following ways to earn an income from home that will allow us moms to have the best of both worlds with all the information you need to get started.
Bookmark this page and join our mailing list as I continue to find new legitimate work from home opportunities that pay well!
The jobs that will give you the most flexibility are Freelance jobs, if you are interested in Freelancing read this post first.  I wish I'd known about this when getting started.
If you are looking for easy ways to make money from your phone, you can check it out here.
You know your situation better than anyone, some jobs require more focus than others so decide what's right for you and your family. 
This post contains affiliate links, which means I may receive a small commission, at no cost to you, if you make a purchase through a link.
Here are 20 Legitimate Work at Home Jobs for Moms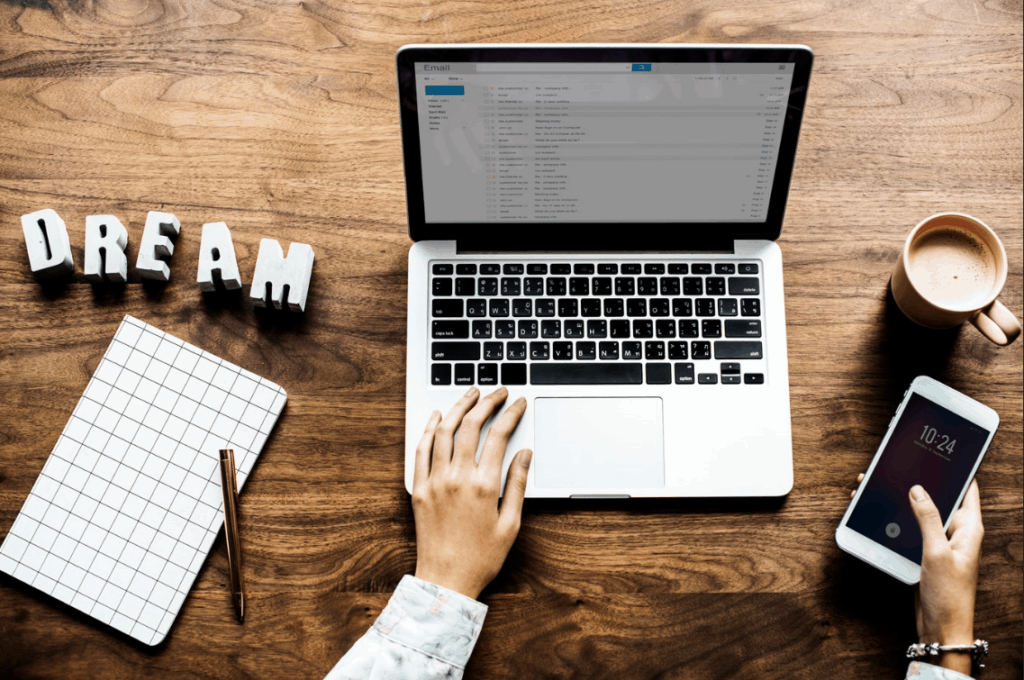 Blogging is #1 on the list because it is one of the most flexible jobs you can have and the earning potential is limitless.
I believe blogging is the best stay at home mom job because you work completely on your own schedule. After reading how bloggers are making between $1,000-$50,000 a MONTH, I instantly thought, well why can't I do that?
Many bloggers write about what they are passionate about. I'm passionate about moms being able to stay home, raise their kids, and make money because it's what I want and I believe my findings won't only help me, but can help you too.  So to talk about what you love, help others, and make money? Sign me up!
You can see how I make money blogging here.
Unfortunately, every passion you have won't make you money.  Scrivs from Obstacle.co says the 7 top blog niches that gain the most traffic and make the most money are How to Make Money, Personal Finance, Health and Fitness, Food, Beauty and Fashion, Lifestyle, and Personal Development. 
You can certainly make money in other niches, but these are just the most popular. I will tell you that it can take several months before you earn money blogging but it can pay off significantly.
Find out how to get started with my Step-by-Step Guide.
Related Article: How to Start a WordPress Blog For Under $100 
You know how you recommend different products or places to friends? Well, now you can get paid for it! 
Affiliate Marketing is when you refer someone to a product or service online using a unique link and if they make a purchase through your link you earn a commission.
See how this mom makes $6,000 a month from Affiliate Marketing!
Affiliate Marketing is perfect for stay-at-home moms because it does not require you to produce anything, deliver a service, be chained to the phone OR managed by the clock. You can see how I use it here.
Related Article: How to Earn with Affiliate Marketing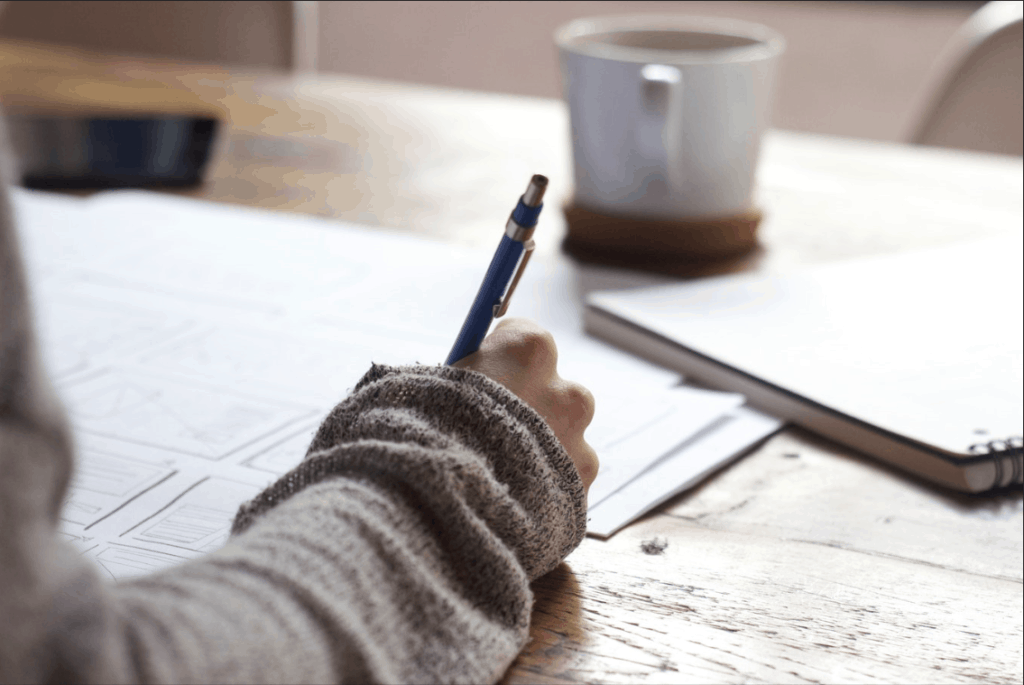 If you don't want to start a blog, you should at least consider it to build your online portfolio. See my step-by-step guide on how to create a blog.
Writers are in high demand; there are many businesses that need writers to write their web content, articles, social media and more. See how this Stay-at-home mom does it and charges $600 per article!
Even bloggers are looking for writers, coming up with new content every day is not an easy task. The pay for a writer with experience can be excellent, and you can't beat the flexibility.
If you want to become a Freelance Writer click here and find out where to find work, and how much you can make.
Related Articles:
Are you on Social Media and think you would like to post on behalf of businesses, respond to inquiries, messages, and comments (both good and bad) from the comfort of your home? Consider becoming a Social Media Manager (SMM).
See how this stay-at-home mom does it and how you can too.
How do I get started? Check out this post.
How much can you make? Depending on how many clients you have you could make anywhere from $1,000 to $10,000 a month or more.
Related Article: How to Become a Social Media Manager
5. Graphic Design
I wish I had the passion and skill for this job because every company needs a graphic designer. If you have an eye for design and experience in Adobe Creative Suite/Adobe Creative Cloud – including InDesign, Illustrator, or Photoshop, then there is a profitable market out there for you.
The nice part about being a freelance graphic designer is that you can take on as much or as little as you want and create!
How do I get started?
Use your social network to also promote your services and create a website showcasing your services and work.
How much can I make? You can charge $25-$300 per hour, depending on your experience. According to Glassdoor, the national average is $62,451 a year as a full-time freelancer.
I had the pleasure of interviewing two successful stay-at-home moms who work from home as a Bookkeeper and started out with NO PREVIOUS EXPERIENCE. This is a MUST read as one of the moms has NINE kids, homeschools six, AND still has time to earn a living Bookkeeping. Check it out here.
Bookkeepers record financial transactions, and it can be done either as a freelancer or for a company remotely. While you don't need a college degree for most companies, it definitely gives you a competitive edge. Experience and knowledge of Quickbooks software are also highly recommended.  
How do I get started?
How much can I make?  According to Glassdoor, Accountingdepartment.com received great reviews at a 4.6/5 star rating with a pay range of $15-$16 per hour.
You can also charge $20-$80 per hour using freelance sites like Upwork or find clients on your own from taking Ben's course.
Related Article: How to Work From Home as a Bookkeeper With No Previous Experience
I interviewed stay-at-home mom Brittney Sutton who makes $1,700 a month working only 15 hours a week for VIPKid, see the full interview here.
Online teaching is growing thanks to the advancements in technology, and it's an excellent way to make money at home if you have teaching experience or knowledge of a specific subject. 
How do I get started? For these positions, you will need some previous experience teaching, mentoring, or tutoring. If you don't have experience try volunteering at your church in the children's department or your local school.
Check out these recommended companies that pay between $10.50 – $60 per hour.
Related Articles: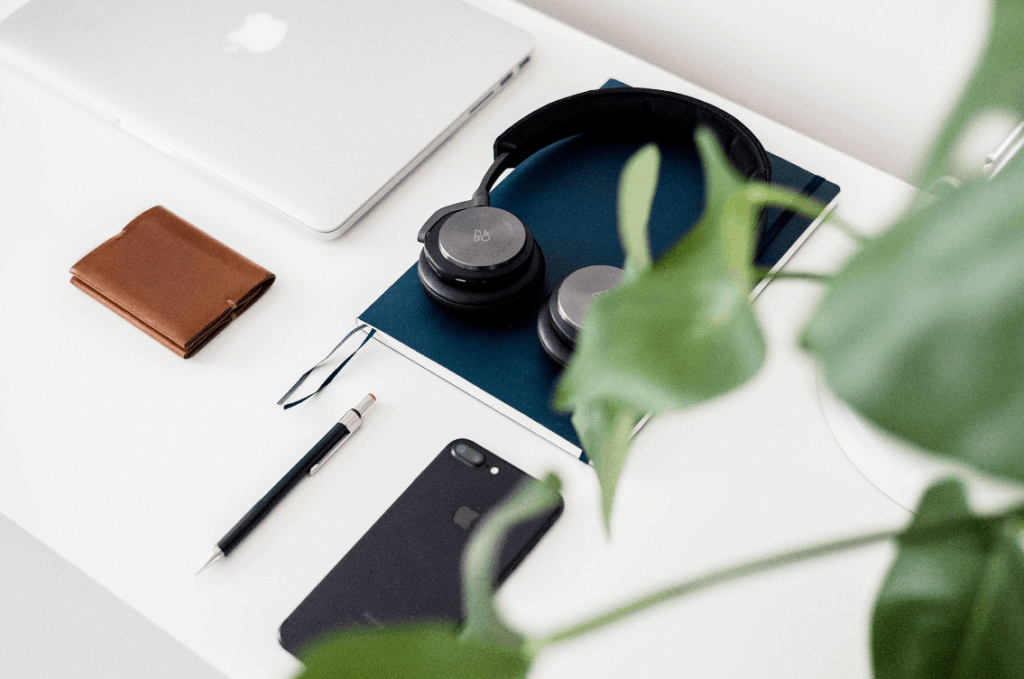 This is a great job based on its flexibility and pay. Transcriptionists listen to audio files and record (type) what they hear.
Skills Required: Typing skills 75 wpm, attention to detail, proofreading, grammar, punctuation and also time management skills.
How do I get started? Test your typing skills by taking a free test at QwertyNomics. If you know another language that's a bonus. If you don't have any experience, apply to Quicktate or Rev the pay is lower, but the experience is invaluable.
How much can I make? $7-$21 per hour, this varies by the company. For more information and a list of recommended companies, click here.
Related Article: How to Work from Home as a Transcriptionist
9. Customer Service
Customer service positions typically provide product or service information.  It is a growing trend to hire customer service reps remotely.  
You will be required to become well informed of the company that you will choose to work for and will need to be prepared to efficiently answer the questions that will come your way.
How do I get started? Normally these positions only require a High School diploma, but some companies want you to have previous customer service experience. Consider applying to the companies below.
How much can I make? The pay ranges from $9-$21 an hour per Glassdoor.com with a rating of 3/5 star rating or higher:
I also highly suggest checking out these job boards for an up-to-date list of available legitimate remote customer service positions such as Indeed, FlexJobs, and UpWork.  
If you use UpWork, make sure the company you apply for has a blue check that says verified payment.
If you are task-oriented and have skills in the areas of social media management, ghostwriting, editing, graphic design, tutoring, researching, writing, photoshop editing, administrative duties, video editing, copywriting, or data entry, this may be a great choice for you.
How do I get started? Gina Horkey is a Six-figure Virtual Assistant and provides step-by-step on how to get started even if you have no previous experience here. 
If you have previous experience in one of the areas mentioned above, check out the recommended companies here.
How much can I make? $10-$19 per hour if you work for one of these companies here. If you set out to do this on your own you can make much more, so definitely check out this course.
Do you know what a Search Engine/Social Media Evaluator does? They basically rate social media ads and search engines results for relevancy.
This is a great job for moms because it does not require getting on the phone, you make your own schedule, and it does not require any training.  
There are many pros to this job, and because of that, there may be lows in available work. 
How do I get started? Apply to the recommended companies here.
How much can I make? $12.50 – $14 per hour, this varies by company see list of recommended companies here.
Related Article: Work From Home as a Search Engine/Social Media Evaluator
12. In-Home Childcare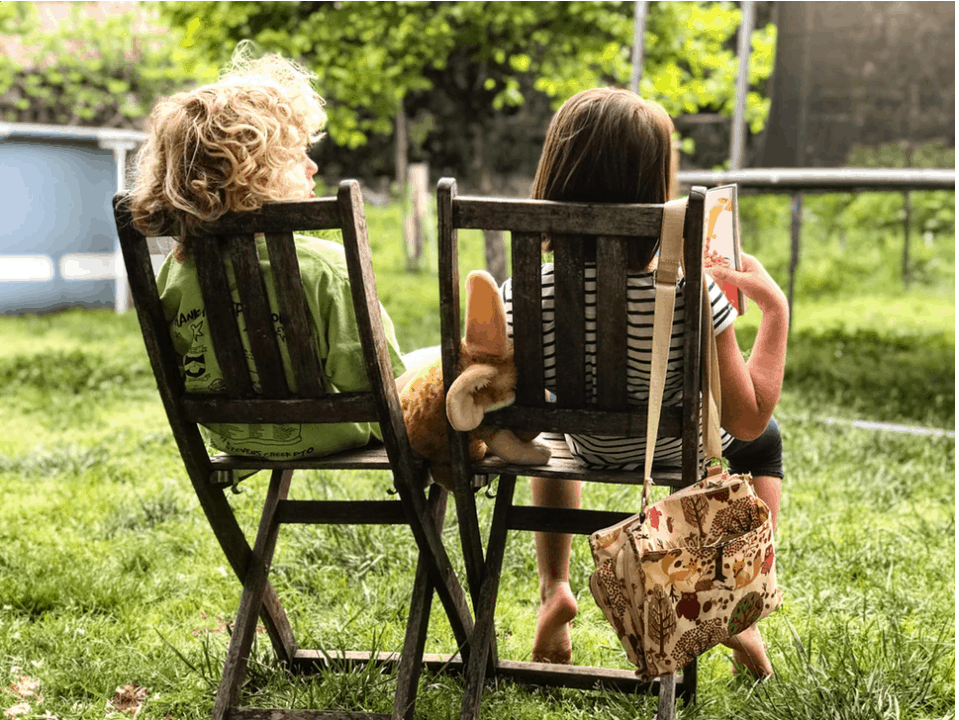 If you love children and have a passion for the opportunity to impact a young life, this is a great opportunity to work from home.  You also get the added benefit of playtime and socialization with your kids.
How do I get started? Use social media and advertise your business.  Set a limit on the number of children you will accept. You can also use care.com to market yourself.
How much can I make? It really depends on where you live, but you could charge $30 a day which turns out to $600 a month (assuming its for 8 hours a day), while some daycares will charge $900 or more a month.
Feel free to raise your price and check the daycare costs in your area to stay competitive.
Tips: Make sure you add childcare endorsement to your home owner's insurance in case someone gets hurt and check your State regulations on the number of children you can care for without a license.
13. Photography
If you're the family photographer and love taking pictures, you should look into Photography as it is a great side income that could turn into something more.
My sister recently purchased the Canon EOS Rebel T6i Body, and she takes AMAZING pictures (she literally has NO experience at ALL), she also purchased the Canon EF 50mm f/1.8 STM Lens which is a KEY component of taking quality photos.
It is an investment that can pay off significantly.

How do I get started? Start taking pictures of any and everything, take classes and learn photoshop to polish off your photos and add quality finishes.
Related: See the top two apps to make money from your phone taking pictures here (no previous experience needed).
Post your best work on your social media networks and start your online portfolio on 500px (it's Free!).
You can also:
Contact your local real estate agents and offer your services to take professional pictures of their new listings or use a site like

Obeo

License your photos through stock photography sites like

iStock

and

Shutterstock

Submit images to

The Sun Magazine

or

Avanti Press

Offer your services for free to friends and family who want to take holiday, newborn, senior, weddings pictures, etc.  If you do a good job, those same people could turn into paying customers
How much can I make?
Wedding Photography -$700 – $3,500+

Senior Portrait Photography – $100-$300 a session

Small local businesses – $25 – $200 per image
14. Online Moderators
The number of forums, blogs, social media pages is continuing to increase, and companies need someone to manage the comments or perhaps cleaning up fights in chat rooms.
The jobs for this position could be called Social Media Manager, Community Manager, or Moderator. To qualify for this job, you'll want to make sure you are active on the different social media outlets.  
How do I get started?  The Social Element is one of the only companies I could find that offered decent pay and a flexible schedule, but they prefer experienced moderators.  
You can either start at LiveWorld which does not require previous experience (pay is $8 per hour), or you can take the Moderation Gateway training the Social Element recommends.
How much can I make? According to Glassdoor, The Social Element has a pay range of $14-$17 per hour with a 4/5 star rating.
15. Selling on Amazon (FBA program)
If you like shopping (unlike me) and searching for a good deal, you should definitely consider Amazon's FBA program. You find good deals on products at brick and mortar stores or wherever and resell them on Amazon for a higher price.  
Ship it to Amazon, and they take care of the rest. Watch this quick video to see how it works.
How do I get started? I recommend taking the course How to Start an Amazon FBA Store on a Tight Budget. 
How much can I make? The Penny Hoarder has a great post, How to Make $1,000 a Month Reselling items Through Fulfillment by Amazon.  
In this post, it shows how a mom made $42,000 a year selling toys, and how a gentleman earned more than $9,000 in ONE MONTH!
This is such an ideal job for moms who want to stay home with their kids because you get to make your own hours, work when you want, and SHOP!
Find out how this stay-at-home mom turned her hobby into a $350,000 business and GROWING here.
Are you creative? You can start an Etsy store and sell your products online. Etsy makes it easy for you to get your product out.
Don't know what to sell? See what's selling out on Etsy and see if you could sell something similar.
How much can I make? This varies SIGNIFICANTLY but see exactly how this mom of three made $350,000 in 2017 at home.
Related Article: How to Start a Successful Etsy Store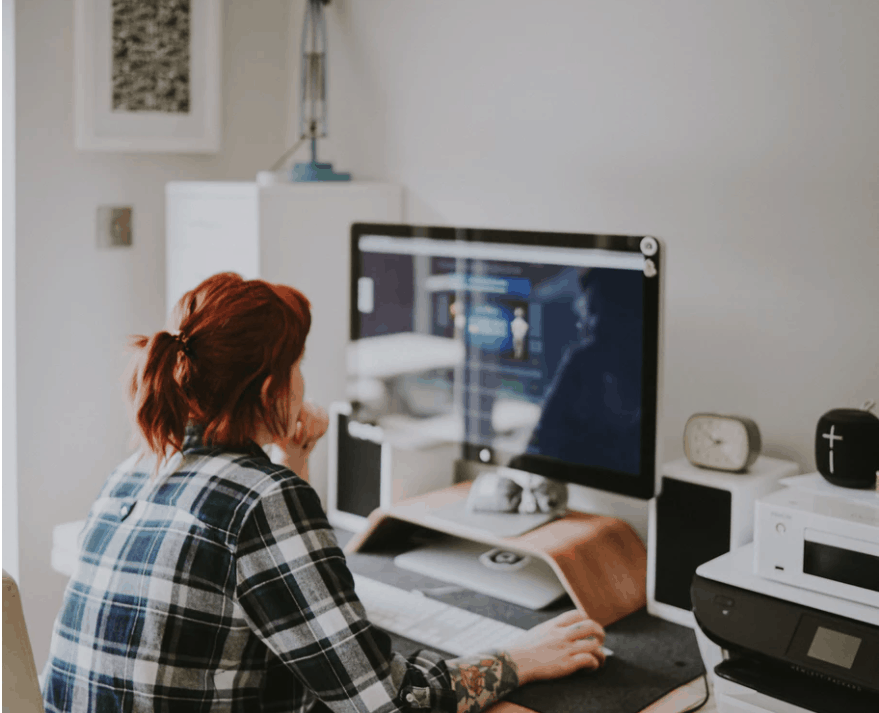 Do you love to travel?  Enjoy helping people and want to work from home? Consider working as a Travel Agent.
How do I get started? You can either start your own business or work for an agency. This stay-at-home mom who started her own Travel Agency tells us how to do both here.
How much can I make?  Glassdoor states the typical salary ranges from $29,000 to $58,000 a year, but it all depends on experience and number of clients.
Related Article: How to Become a Work-at-Home Travel Agent
Do you have those creative genes to decorate rooms and arrange furniture? Do you watch HGTV and think, I can do that, I want to do that? See how Boss Mom Julie Putzel got started and manages to earn a six-figure salary.
How do I get started? To become an Interior Decorator (this is different from Interior Designer) I recommend starting a website, take quality photos of your work, ask friends and family if you can work for them at no charge to help add to your portfolio, once you've created a polished visualization of your work you can then start to charge for your service.
To get started as an Interior Designer, find out here.
How much can I make? You can make anywhere from $50-$150 per hour as an Interior Decorator as an Interior Designer you can make six-figures or more. See how this mom does it.
Related Article: How to Become an Interior Designer
19. Become A Proofreader
Caitlin Pyle of Proofread Anywhere made $43,000 in her first year proofreading while working part-time and studying abroad.
She realized there was a huge open market for proofreaders, so she designed a course to help others get started.
You can learn the skills you need to start your freelance proofreading hustle here.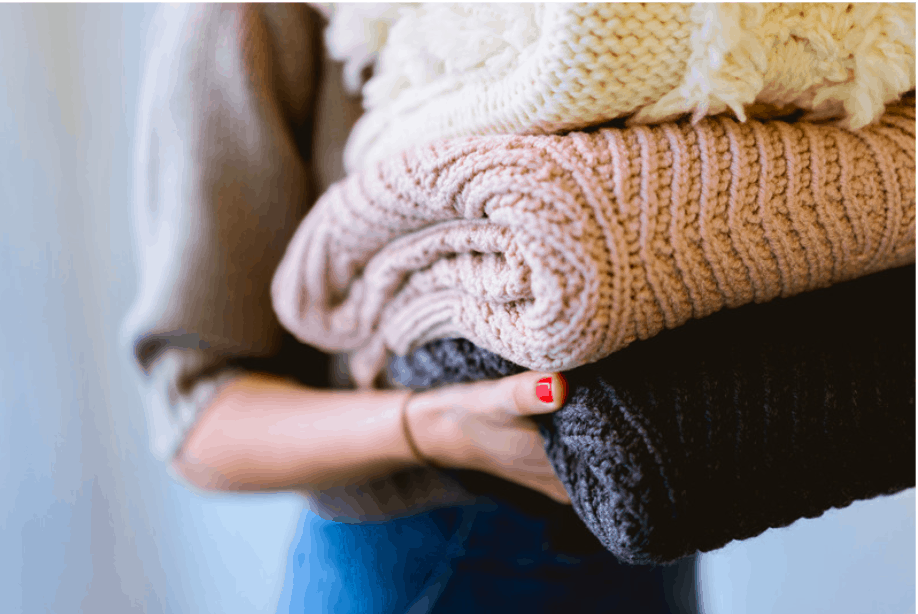 Yes, that's right, Laundry. You can make up to $500 a WEEK doing it. It's an ongoing chore that we all do, BUT for some, who don't have the time but do have the money, outsourcing is the new normal.
See how it all works here.
Related Article: Earn up to $500 a WEEK doing Laundry
Bonus Tips!
Take paid online surveys ($100 or more each month)
I never wanted to be that person to stay home and take surveys BUT when you need extra money, why not?
Share your opinion to help brands deliver better products and services and get paid in the form of gift cards or through PayPal. I recommend signing up for Fusion Cash (Best referral program I've ever seen), Survey Junkie,  Swagbucks, Inbox Dollars and Cash Crate.
The more Survey websites you sign up for, the more you'll earn.
You get a $5 sign-up bonus if you click here for Fusion Cash, Swagbucks and Inbox Dollars!
Tip: Open a separate email account solely for surveys. You'll start to get inundated with emails and it will be more manageable in a different account.
Use One Credit Card On EVERYTHING
We had over $500 in cash back rewards last year aka my Christmas shopping money. My husband and I put EVERYTHING on our Chase Freedom credit card and pay our bill off every month in FULL (NEVER pay interest, don't just give your money away). This is FREE money.
The more you charge on your card the more cash back you'll receive, that's why I recommend having ONE credit card that you put everything on.
If you decide to go with Chase like I do (they offer a great cash back plan), you'll get $150 JUST by signing up if you click here.
You can even spend your cash back rewards to pay on your credit card balance or however you want. I'm currently at $654.15 for the year!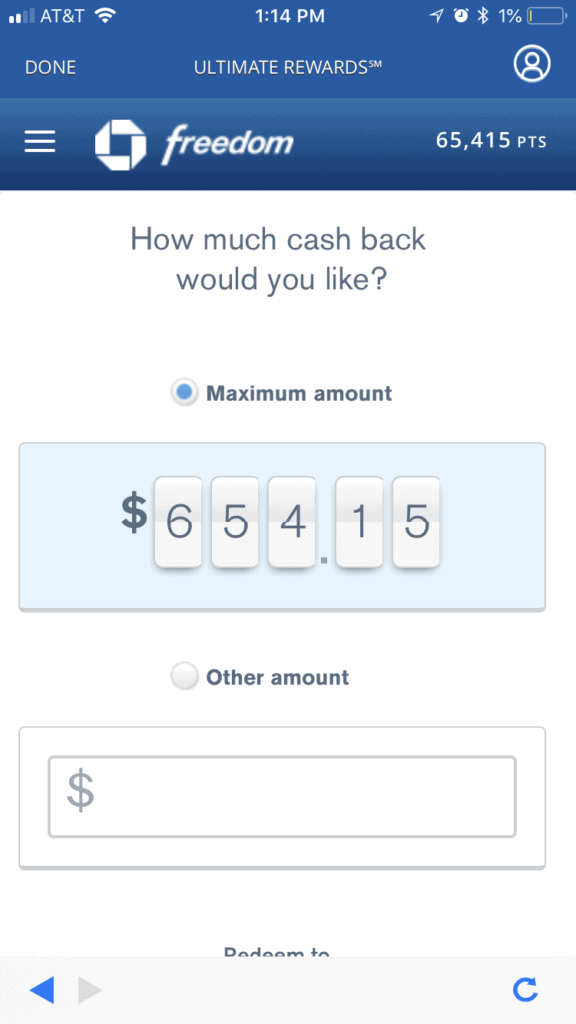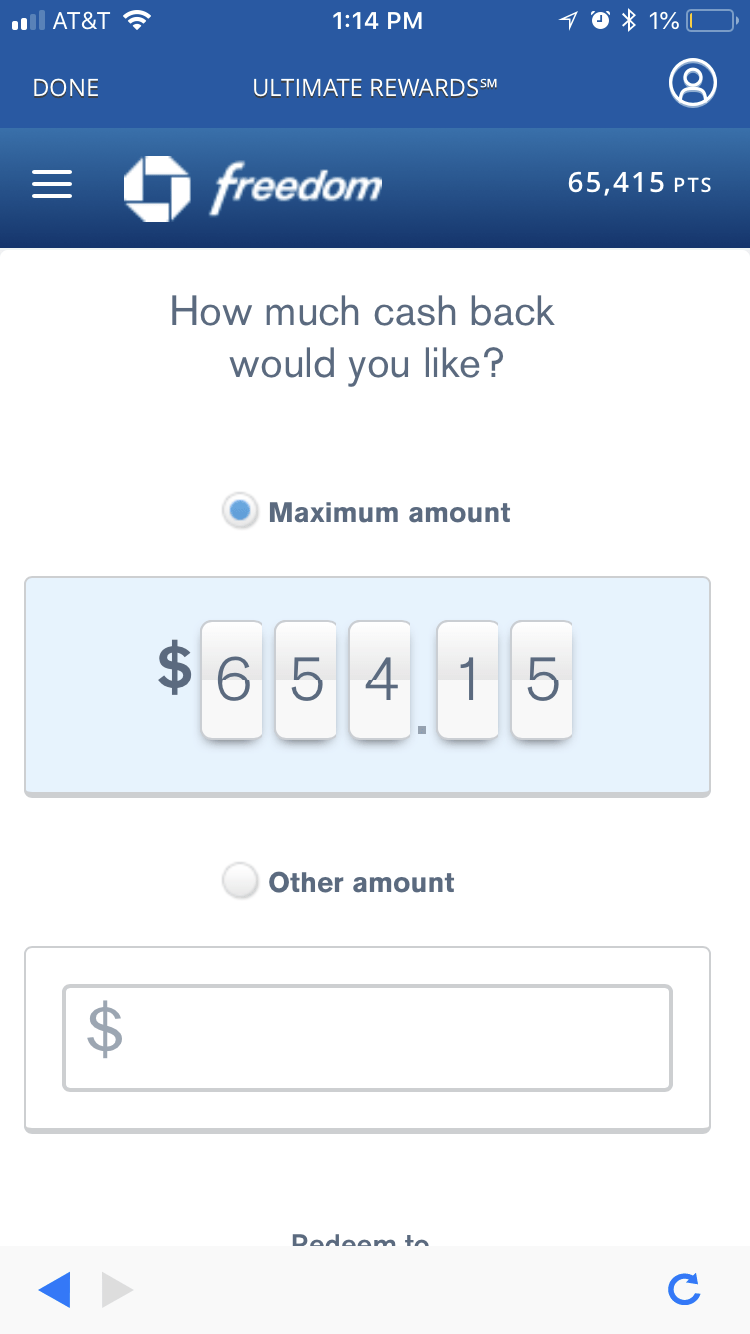 Get FREE Oil Changes, Car Repairs & Food as a Secret Shopper
I recently had a GREAT experience as a secret shopper at a restaurant with my family where I had to rate the food, staff, and cleanliness of the restaurant.
They actually required that I order coffee, two entrees, and Pie! I'm like, okay :-).
I did the survey on my phone while I was there so I wouldn't forget anything. I took a picture of my receipt and they reimbursed me!
A full brunch for my family and I for FREE! They have way more opportunities for oil changes and car repairs which is AMAZING!
I'll do this any day of the week. You can sign up here and see what opportunities are available in your area.
I'd love it if you used my referral id as the person who recommended you, it's IN35543.
Use Ebates
Do you shop online? Why not make a little money as you spend.  I really rack up my Ebates account during Christmas time; you earn cash back rewards for just shopping online.  
See my January cash back statement, a nice little bonus for shopping online :-).
Better than nothing, right?
Check it out here and earn $10 if you spend at least $25.
Have you ever heard of Honey? You'll no longer need to search for coupon codes and sales again! Click on the Honey button during checkout and Honey will automatically apply coupon codes to your shopping cart. 
Great way to save money and find deals without doing the work yourself. It's FREE and you can check it out here.
Get Cash Back on Groceries
Ibotta allows you to get cash back for items you purchase.
Here's How it Works:
Download the Ibotta App and before you shop, add offers on great products by completing simple tasks on the app.
Buy the products you selected at any participating store. Don't forget your receipt!
Redeem your offers by taking a photo of your receipt. Ibotta will match the items you bought to the offers you selected and give you the cash!
Your cash back will be deposited into your Ibotta account within 48 hours.
Thanks for reading! I hope at least one of these ways to make money from home will work for you and you can begin to experience the best of both worlds, to raise your kids and make money.
If you found this content helpful, please be sure to subscribe to our mailing list as we continue to find legitimate ways to make money from home and save.
Are you on Instagram? Follow me as I share helpful ways to save while working full-time as a stay-at-home, work-at-home mom and enjoy the humor as I try to balance it all.
You Might Also Like:
15 Ways Kids can Make Money, even Thousands
Top 10 Ways to Save on a Tight Budget
How to Live on One Income and Live Better
How to Prepare for Early Retirement
Is there a Stay-at-Home job for moms not listed? Let us know in the comment section.
20 of the Best Work from Home Jobs for Moms that Pay Well