How to Become a Bookkeeper from Home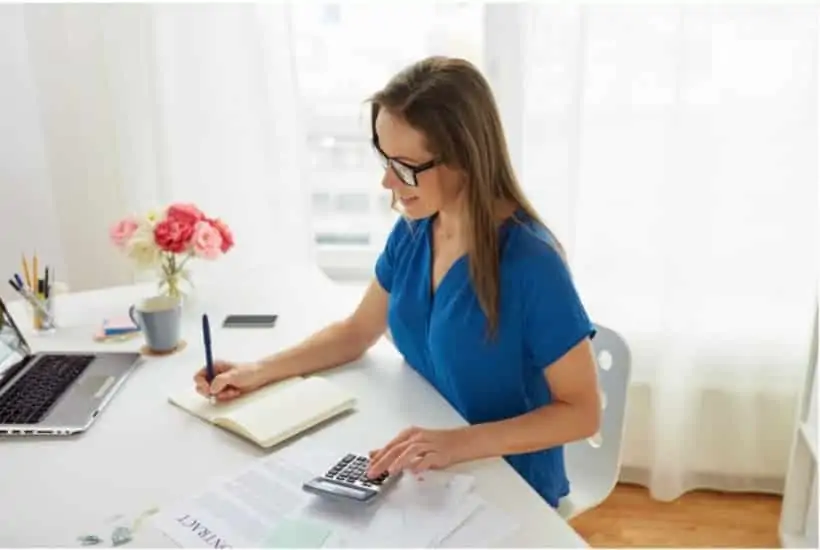 Train to be a Bookkeeper
Do you want to know how to become a Bookkeeper with no experience?
If so, you're in the right place because we're going to show you exactly how from TWO successful Bookkeepers who started without any previous experience.
Becoming a virtual Bookkeeper is so ideal because it gives you the flexibility to set your own hours and work from anywhere in the world or from my personal favorite, home!
I was privileged to interview stay-at-home mom of three, Amy McLaughry and stay-at-home mom of nine (yes, I said 9!), Kirstin Reeder who are now two successful bookkeepers after taking the ever-popular, Bookkeeper Launch course.
After interviewing Kirstin and finding out she has 9 kids and homeschools 6 of them, I believe if you want to become a successful bookkeeper, you CAN, it just depends on you.
In this article, I will show you how to become a bookkeeper with no experience from home.
Quick question: Are you on our email list? If you're a mama like me, you definitely want to be on our list where we send out regular new mom jobs, productivity tips, and inspiration to get through this tough yet awesome journey of motherhood. Click here to subscribe.
The Bookkeeper Launch Course teaches you how to start your own Virtual Bookkeeping Business & Earn $60+/hr. without going into debt.
To get a better understanding on how to become a bookkeeper watch our interview with the creator of the Bookkeeper Launch course on how to get started with no experience here.
If you are serious about becoming a certified bookkeeper, I highly recommend taking the free online class the moms took FIRST to see if this profession is right for you.
During this FREE class about starting a virtual bookkeeping business, you will discover:
Exactly what the business is (and is NOT)
What you need to know (and have) before you start
The 3 step system to launch your own business
Now, let's go over the basics of Bookkeeping and get to know how these moms have become successful Bookkeepers and how you can too.
What Does a Bookkeeper Do?
Bookkeepers record financial transactions, categorize transactions, check statements for accuracy (quality control), and prepare monthly financial statements.
What Makes a Good Bookkeeper?
If you are the type of person who is organized, detail-oriented, and a problem solver with integrity these are the characteristics that make for a great bookkeeper.
How Much Can You Make Per Client?
The average amount per client is $300 per month and depending on how efficient you are you would only need to work 4 hours a MONTH per client or less!
The Bookkeepers course will show you how to do this and be as efficient as possible.
Can you Become a Bookkeeper with No Experience?
Yes, you can absolutely become a bookkeeper with no experience but you will need to take some type of training to learn the skills needed. That's why I recommend the Bookkeepers course, the program is designed to help people who don't know anything about bookkeeping or running a business.
Steps to Get Started as a Bookkeeper?
First learn the basics of bookkeeping – Debits, credits, how to pay bills, create invoices, and prepare financial statements on a monthly basis
Market your Business – Once you learn the basics of bookkeeping you'll need to learn how to attract quality bookkeeping clients, without selling.
Set up your business – You'll need to register and set-up your business to start doing this professionally
These are the things you'll need to become an online bookkeeper and the bookkeeper's course covers it all. It teaches you the essential skills to become a professional bookkeeper.
The course is set-up for people who do not have bookkeeping experience and for professional bookkeepers who want to become a virtual bookkeeper and expand on their bookkeeping skills in order to get paid more for their time.
So let's hear from the moms who took the course and how they have become successful bookkeepers from home.
Related: 16+ Best Business Ideas for Women at Home
How to Become a Virtual Bookkeeper from Home
I started the interview by asking about the course. I love this type of interview because you get to see two different perspectives on the same profession.
This post contains affiliate links, which means I may receive a small commission, at no cost to you, if you make a purchase through a link.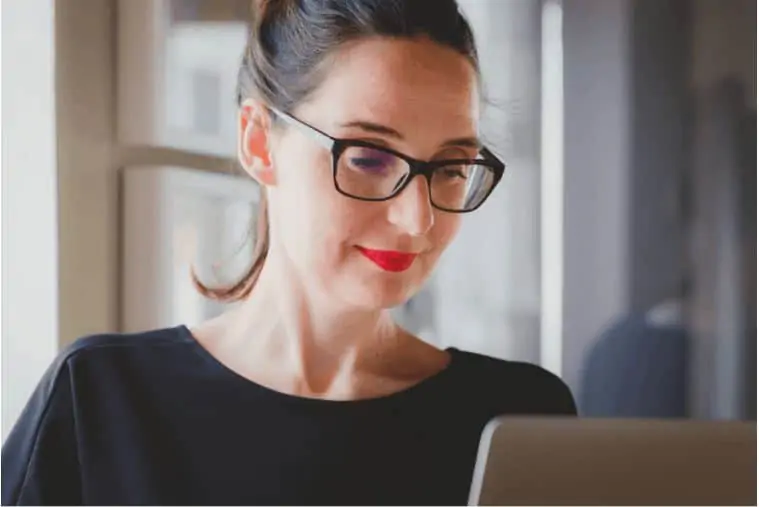 Were you hesitant before purchasing the Bookkeeper Launch Course?
Amy: I had watched the video's and thought for certain that I could do it on my own without spending the money. The major problem I found was how to market my business and find clients. I searched the internet and determined that there were way too many options and no clear direction on how to do the marketing part, so I determined that the price of the course alone for the marketing piece was going to be worth it. I ended up finding out that the course was more than worth the price of admission and would spend that money again if I knew then what I know now.

Kirstin: Somewhat? It was a lot of money.
How much does the Bookkeeper's course cost?
Three Options:
BL Pro – Course only $249 (for 12 monthly payments) or $2,499 (one time payment)
BL Premier – Course with added Group Coaching – $299 (for 12 monthly payments) or $2,999
BL Team – Everything in Premier plus a whole lot more! You can check it out here for $499 (for 12 monthly payments) $4,999 (one-time payment)
30% Military discount available for qualified individual or spouse!
The course also offers lifetime access and evergreen course updates with a 30-day 100% money-back guarantee.
How long is the course?
They both completed the training in 10 weeks, but it's done at your own pace.
Can the course be done while raising your kids and how much time did you spend each day doing the classes?
Amy: Yes, I took the course while I had a 2½-year-old underfoot. I don't remember how much time per day I spent, but I did take advantage of every nap and even spent time at night to get through the training. I found the training to be so exciting and wanted to learn more than before long I was taking advantage of every single chance I could get to learn some more.

Kirstin: Oh definitely! Time varied because different modules were different amounts of work, and at that time we didn't receive the modules all at once. Ben created the modules while I took the course, so they were released to us weekly. But on average I think I spent maybe 1-2 hours a day.
What does the course cover?
Amy: The course has essentially two main parts. One of the parts goes off the "how" or knowledge. This part of the training teaches you all about the basics of bookkeeping, debits, and credits, how to pay bills, create invoices, and prepare financial statements on a monthly basis. The other part of the training is Business and Marketing. This part of the training helps you with your mindset for being an entrepreneur and owning your own business. There is also training on marketing, helping you find your first client, and making sure that you have your business set up for long-term success.

Kirstin: It covers the basics of bookkeeping, how to become an online bookkeeper, how to operate a bookkeeping business as an independent contractor, and how to market your business to gain clients
Are the classes done at your own pace?
Amy: The course is something that you can complete at your own pace. You can determine how fast or how slow you want to go. There are suggested study tracks included with the training to help you determine the path and base that works best for you.

Kirstin: Yes, they go at your own pace.
Related: 30 Real Ways to Make Money From Home Part-Time
Any Pros or Cons to this course? Anything you wish the course had but didn't?
Amy: As a successful student who now has her own business and considers herself successful, it is hard for me to find many cons. There are many pros about the program that shouldn't be overlooked – There is an active Facebook group of about 250-500 active students (a total of over 3000 students are members) who are there to help you with any questions, provide you support when you hit a brick wall, and find new friends amongst people who are doing the same thing you are. There are weekly Q & A's for everyone, new and old. These have been occurring since the start of the program and you can watch as many of these as you want; they all come with your training. There is email support if you need more one-on-one support to help you through those difficult times or difficult situations with your clients.

Kirstin: The pros are MANY!!!!!!! I can't think of any real con, but I will say that if this is your first exposure to bookkeeping/accounting, it would probably benefit you to get Bookkeeping for Dummies or an old college accounting principles textbook off Amazon, to have as a reference or for more detailed accounting information.
Do you think the course is necessary to get started or could you have found this information for free on the internet?
Amy: See above

Kirstin: I MIGHT have been able to find the information free? But so much of it was things I didn't even know to be looking for. And it would have been way more difficult to get started and be successful without this course.
After taking the course how long did it take you to get your first client?
Amy: It took me longer than some students to find a client, but when you also have a 2 ½-year-old underfoot, it was hard to get out and network to find my first client. There are students that are finding their first client within weeks of starting the course.

Kirstin: About a month
How do you get clients as a Bookkeeper?
Amy: A lot of the students are finding their first clients simply by talking and sharing their new job with family, friends, and neighbors. There are lots of people within your own network that could be your client.

Kirstin: At this point in time, mostly word of mouth
Do you have year-long contracts with your clients or how does it work?
Amy: My engagements are set for a year, but the reality is that they are month to month, as the client or I can decide that we don't find the relationship working and can cancel with 30 days' notice.

Kirstin:I do not have contracts with clients. I do have them sign a contract-like engagement letter, but both parties are free to terminate our agreement with 30 days' notice.
Related: 15+ High Paying Online Jobs from Home Without an Investment
How much do you charge for your services?
Amy: I will not share this information – this is confidential.

Kirstin: That varies wildly, depending on the client's size and what I provide for them. My average monthly fee for the clients with me is $375.
How many clients do you have today?
Amy: I currently have eight clients.

Kirstin: I have five clients that work directly with me. I also work closely with an Enrolled Agent who outsources her bookkeeping clients to me. I have four clients with her. I also have another bookkeeper who outsources data entry work for two clients to me while she has a baby.
How many hours do you work a week?
Amy: Usually not more than 32

Kirstin: That honestly is difficult to answer because I only track my time for one client (we have an hourly engagement rather than a monthly fee). If I had to guess I'd say that my actual virtual bookkeeping work with clients is around 5-10 hours a week. Marketing and building my business is not included in that – my time spent doing that varies.
How often do you get paid?
Amy: I get paid monthly at the beginning of each month.

Kirstin: Once a month except for my hourly client – that is twice a month. They pay the business. Then my business pays me personally every two weeks.
Do you think this is a good stay at home mom job? If so, do you think this job is more suitable for moms with children in school or will it work just as well for moms with little ones at home?
Amy: I personally think this job can be done by anyone who has the desire to help business owners understand their business better and want to grow their business long term. If you are looking for work from home bookkeeping with children still at home, you will need to get creative with your time to be able to help your client. But either way, you are working from home, and thus you can work when you want. The majority of your clients are not going to care when you get the work done.

Kirstin: This is definitely a great job for a stay-at-home moms! A lot depends on how much you can work while a little one is sleeping or how occupied they are. You may have to get creative when it comes to speaking with clients if you have little ones at home, but it is not impossible by any means!
How many kids do you have and their ages?
Amy: I have three kids, current 4, 15, and 18.

Kirstin: I have nine children total. One has flown the coop, but the other eight still live at home. They are 19, 17, 15, 13, 10, 8, 6, and 3. I also homeschool the school-aged ones (so 6 of them).
How do you manage your time and still be able to raise your family?
Amy: It has been a work in progress, as I love what I do and don't mind working in the evenings or weekends, however, the family does care. So, I have made it a point to try and enjoy my weekends away from my clients and spend my time with the family.

Kirstin: My work from home bookkeeping in clients' books is typically done 10 minutes here, 5 minutes there, etc., in between crises from my 3-year-old ;-). But also we have a pretty decent routine due to being a large, homeschooling family. So adding this in wasn't too terribly difficult. However, it was strange for my kids for Mom to say things like "I have to do this for work." They are used to it by now.
There you have it! I hope this gave you some insight on how to become a Bookkeeper from home with no experience AND with children.
Definitey check out the FREE video series to see if this is right for you here.
I would like to thank Amy and Kirstin for taking the time to answer these questions and letting us learn how to become a virtual bookkeeper.
Make sure to join our FREE mompreneur tribe on our exclusive email list. Where we send out new mom jobs, financial tips, and more! Subscribe here.
Do you have any additional questions about Bookkeeping? Put them in the comment section.
You Might Also Like
25+ of the Best Stay at Home Mom Jobs that Pay Well
How this Mom makes $1,700/mo working two hours a day for VIPKID
How this Mom makes $6,000/mo in Affiliate Commissions