11 Profitable Skills You Can Learn at Home Easily Online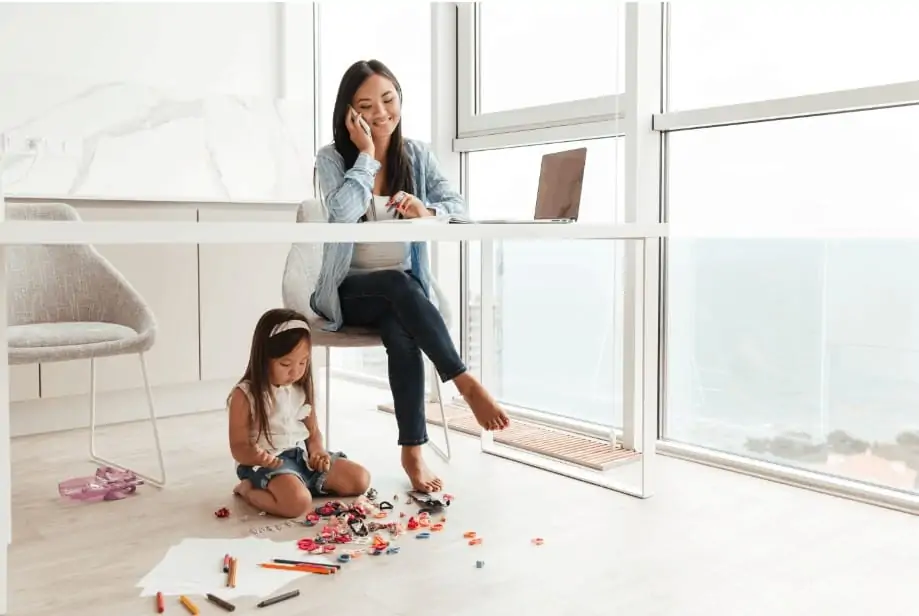 High Paying Skills to Learn to Make Money
The best way to make a nice amount of money on your own terms is to learn a skill that others don't know how to do or who don't want to.
That's why I've compiled a list of skills you can learn to make money online.
Everything on this list has a success story from someone who is doing it today so you'll know these most profitable skills to learn are very real. Find out how to get started and most importantly how much you can earn!
There won't be a better time to learn a new skill than right now. Many of the opportunities on this list have a course recommendation that equips you with the proper tools, knowledge, and resources to get started.
I'll start this list off with what I do, along with several other ways you can earn an impressive income from home.
I do want to add this one to the list, even though you have to leave the house I at least want you to be aware of this skill you can learn and it's to become a Notary Loan Signing Agent.
I interviewed John Flick who is retired and earning $5k-$7k per month only working 3 days a week! You can see what's all involved here,
Quick question: Are you a mom? We have a private FB group where our mission is to help moms earn a MINIMUM of six figures per year. If you'd like to join our free Unbound: More than just a mom group, fill out the form here
This post contains affiliate links, which means I may receive a small commission, at no cost to you, if you make a purchase through a link.
10 Profitable Skills to Learn Online to Make Money from Home
For some, working from home is a distant dream while for others, it's a reality. You can learn the skills needed to make money from home if you put in the time and effort. Here's how:
1. Start a Blog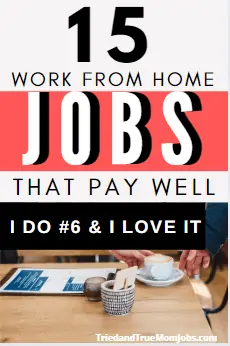 Blogging is #1 on the list because of all the skills you can learn from starting one and not to mention the earning potential is unlimited!
After reading how bloggers are making between $1,000-$50,000 per MONTH, I instantly thought, well why can't I do that? And now I am!
I will admit that blogging takes A LOT of work (in the beginning anyway) but it's so worth it if you stick with it. It's also my favorite form of passive income. I make money just for people reading my articles from ads.
I can assure you, I did not write this article today and yet it's making me money.
When you get a nice amount of people reading your articles it brings in a nice income from ads. Here's a screenshot of one of my earnings from my ad revenue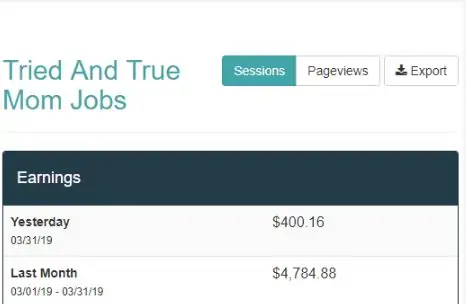 I made $400 in one day just from ads, and I make even more in Affiliate sales. You can see how I make money blogging here.
You DO NOT need to be an excellent writer to become a blogger, you just write like you talk.
I spent a lot of time working on my blog the first year with a full-time job, busy toddler, pregnant with my second child and also "trying" to be a wonderful wife to my wonderful husband. So, I know if you want this to work…it can. It just depends on you.
I also didn't make much money my first year, I made $5,000 my first year and the next year I built it into a six-figure business. This is definitely something to consider doing on the side because it does take a while before you can start making money.
I work VERY part-time on my blog now and I'm making more money than I ever dreamed.
Are you on Instagram? Be sure to follow me for tips and tricks here.
If you want to start a blog, I've detailed all the steps in my How to Start a WordPress Blog article from scratch! I also mention the most popular niches that make the most money and get the most traffic.
The skills you learn when starting a blog are VERY profitable. I can now,
Become a Virtual Assistant and help other bloggers charging $25-$100 per hour
SEO Auditor – I figured out how to get my articles to show up on Google for free, which is HUGE and I can charge up to $300 per hour to help others. You can see how I find keywords here.
Pinterest Manager – I get traffic to my website from Pinterest as well and can help others charging $300+ per client per month.
Create Websites – I design the front end of websites, which means I just make them look pretty (I don't understand any of that complicated CSS, HTML stuff). It's so easy to create a website, I even did a step-by-step video on how to make a WordPress website here, but many people just don't want to take the time to learn so they pay people like me to do it for them charging $1,000 per website.
Blog Coach – Now that I know how to start a successful blog I can now help others and charge $50+ per hour.
I would have never learned how to do ANY of this if I never got started. So try it out if you think this is something you'd like to do and start here on starting a WordPress blog.
2. Get into Real Estate Without Buying or Selling Anything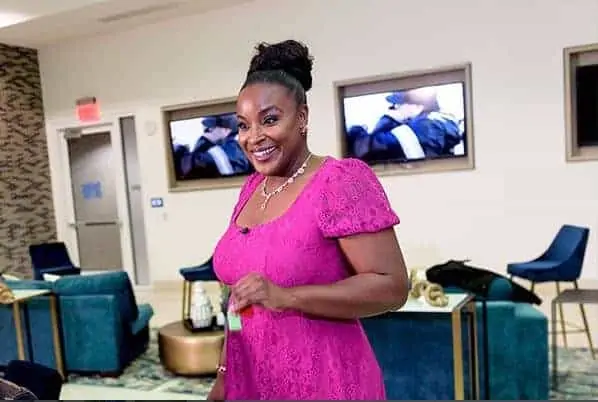 I know, sounds a little crazy right? But I met Danielle Pierce who is doing this earning over $400,000 per year WHILE homeschooling her 3 kids!
It's called Property Preservation or Repairing Foreclosed Homes. Danielle outsources 100% of the work and just does the admin work at home.
How do I get started? Check out my interview with Danielle to see how it all works
How much can I make? It varies but Danielle says it's very feasible to gross $100k+ or more in revenue within 18 months
3. Online Writer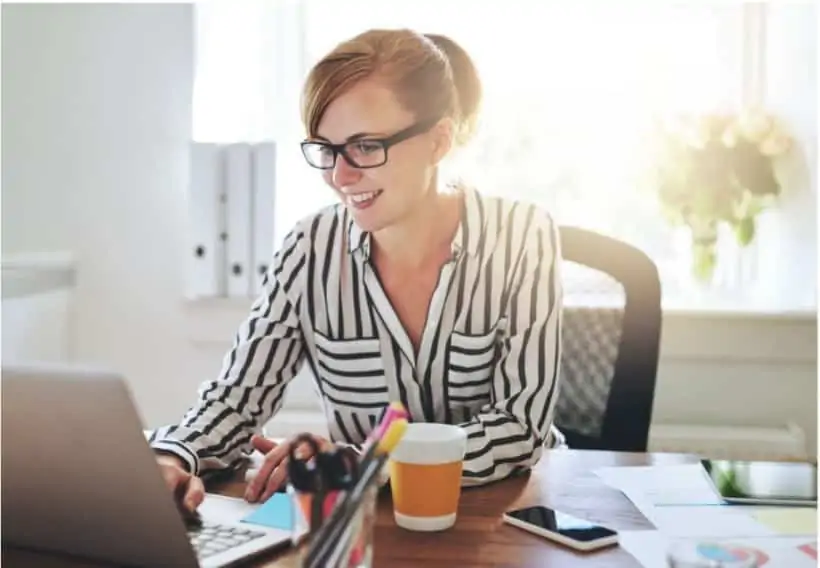 Do you like to write? You can make a lot of money as a writer, I know because I interviewed Holly Johnson who earns OVER $200,000 a year as a Freelance Writer. I didn't even know that was possible!
Writing is so ideal because you can work anywhere and choose which projects you want to take on, making it a good skill to make money from home.
How much can I make? Holly Johnson said that she finds it hard for you NOT to earn AT LEAST $40,000 to $50,000 a year working full-time as a writer.
How do I get started? Holly Johnson found the secret sauce when it comes to writing and charging the right rate for your work. She created a free introductory training on how to build a six-figure writing career.
I highly recommend taking her course on building a writing career if you want to work from home writing and follow her path to success. I also have a number of ways to get writing gigs in my How to Become a Freelance Writer article.
4. Virtual Bookkeeper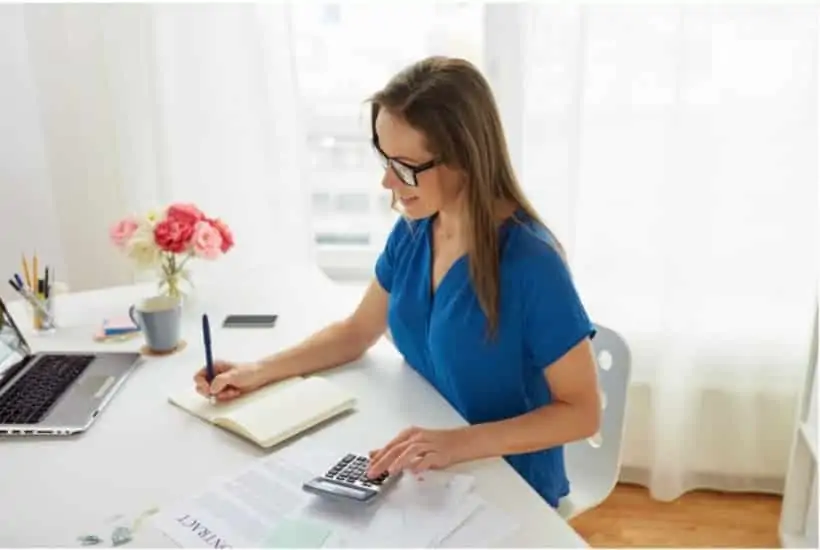 Are you good with numbers? Are you the one who organizes your bills and makes sure things get paid on time? If so, you should consider becoming a Virtual Bookkeeper to help small business owners.
I interviewed two successful stay-at-home moms who do this and started with no previous experience. One of the moms has NINE kids, homeschools six of them and still has enough time to do this on the side earning $2k+ per month.
Check the interview out in my article How to Become a Virtual Bookkeeper.
How much can I earn? Given the right skills and training, you can charge $60 per hour.
How to get started: Take this free class (same class the moms took) to see if this is right for you and step-by-step instructions on how to get started.
5. Become a Proofreader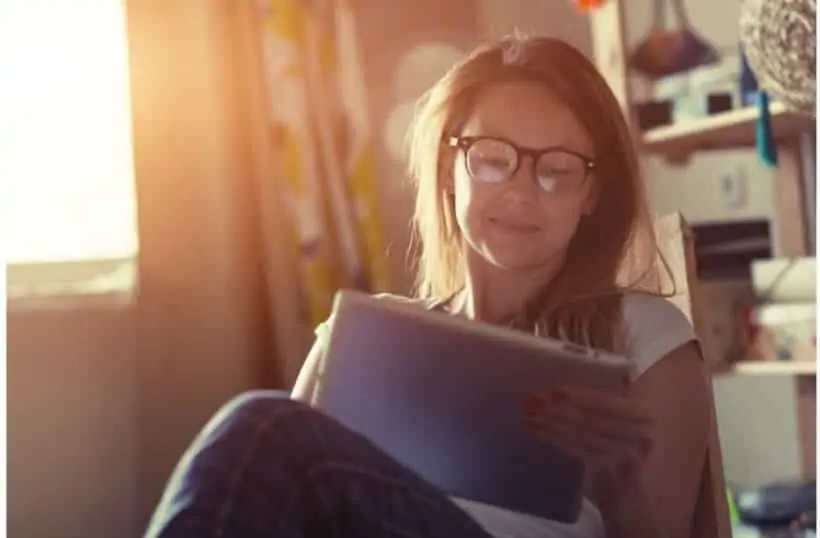 Do you find yourself catching spelling errors when reading? Do you cringe when you see grammar mistakes? If so, you might make a great Proofreader.
Proofreaders are NEEDED, I know because I use one myself.
How much can I make? Caitlin Pyle made $43,000 her first year Proofreading PART-TIME!
You can read the full interview in my How to Become a Proofreader article. There are many others making between $1,000-$4,000 per month.
How do I get started? If you want to learn the skills needed to start your own freelance proofreading hustle or see if this is the right career for you, check out this FREE introductory workshop.
6. Virtual Assistant
Are you task-oriented and have skills in the areas of social media management, editing, graphic design, tutoring, researching, writing, administrative duties or data entry? Then becoming a Virtual Assistant may be an excellent choice for you.
How much can I make? You can earn $25-$100 an hour as a Virtual Assistant.
How do I get started?Kayla Sloan went from being flat broke to building her Virtual Assistant business to $10k a month! She now teaches others how to do the same. Check out her free workshop to see the simple step-by-step process for becoming a Virtual Assistant here.
7. Resell Products on Amazon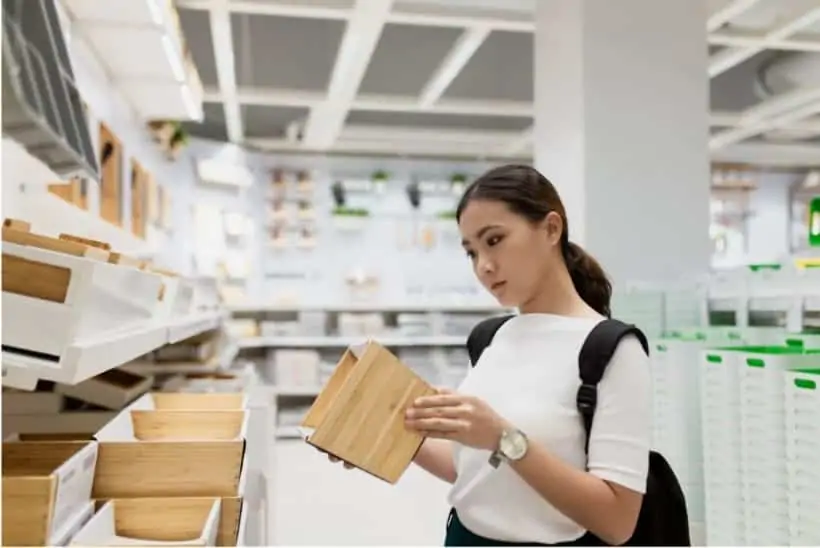 If you like shopping and searching for a good deal, you should definitely consider Amazon's FBA program as another skill to learn to make money online.
You find good deals on products, preferably online right now for less and resell them on Amazon for a higher price.
What makes Amazon's FBA program so great is that THEY ship the products to your customers and handle the customer service!
How do I get started? I recommend taking this FREE 7 Day Email Course on how to start selling on Amazon from a Mom who makes a full-time living doing this.
Her husband was able to quit his job to work with her in less than a year of starting! You can see my full interview with Boss Mom Jessica on Selling on Amazon.
How much can I make? This varies significantly and depends on how much work you are willing to put in but Jessica makes six-figures.
Thanks to Jessica, my sister is doing this and now earns over $2,000 per month on the side with a full-time job.
8. Flip Items from Flea Markets and Thrift Shops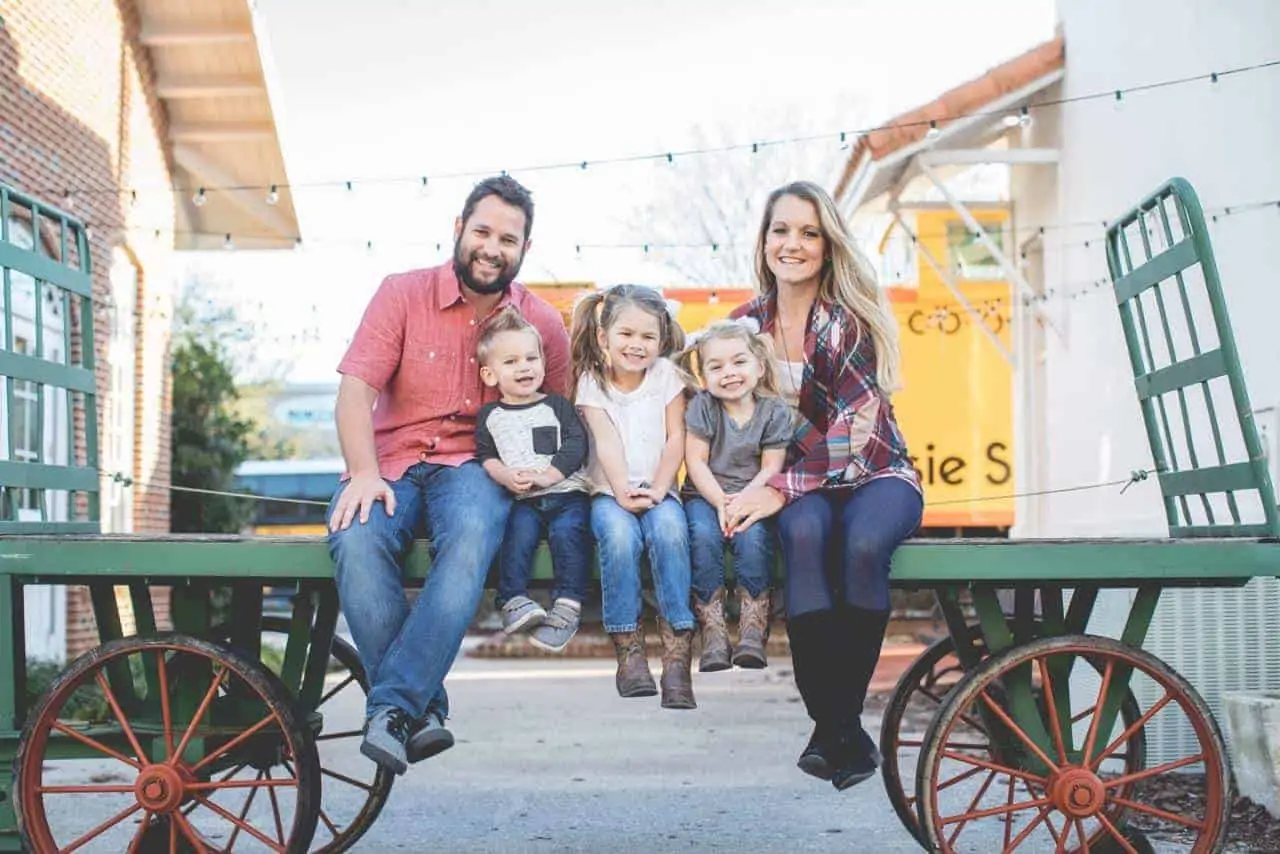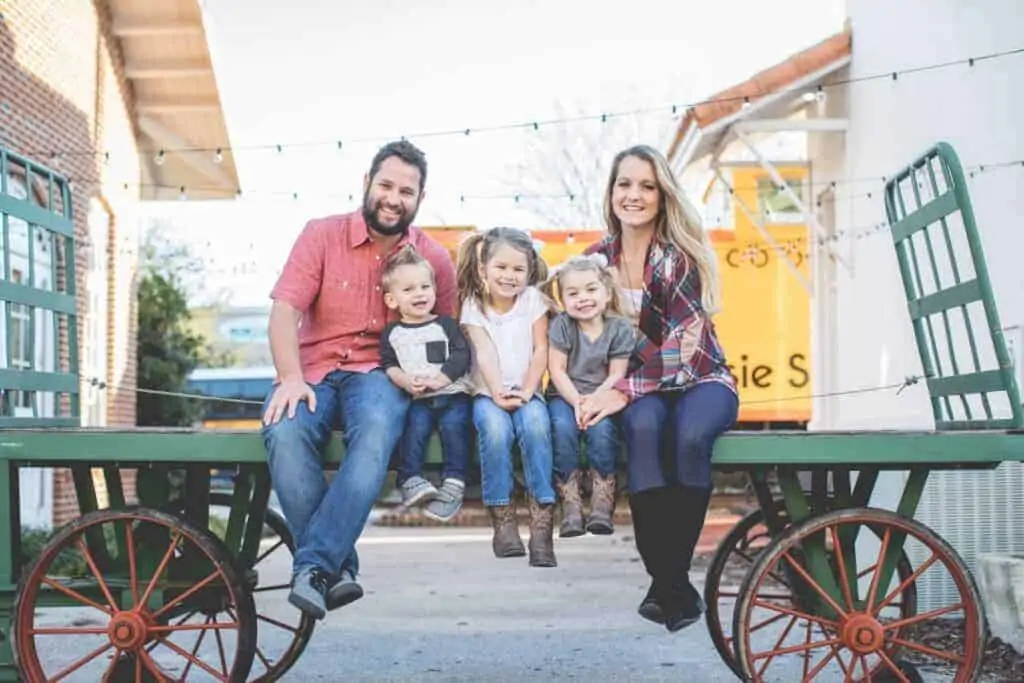 Rob from the Flea Market Flipper put me on to this. He made over $130,000 flipping items from Flea Markets and thrift stores PART-TIME mostly reselling on eBay.
You don't even need a lot of money to get started either. You can start with a budget of $20-$50 to find items. Based on that, you can make $100-$300 and then take some of the profit and do it again.
How do I get started? Rob created a free workshop to teach you skills to learn to make money by helping you start a profitable reselling business – in as little as 14 days. You can click here to sign up for his workshop. Rob is also offering his ebook Beginner's Guide To Selling on eBay for free to help you get things moving with your flipping business.
How much can I make? Rob made $42,000 as a side income (10-15 hours per week). When he put more time into it (20-35 hours per week) he made $133,000. You can see the more time you put into it, the more money you can make.
9. Transcribe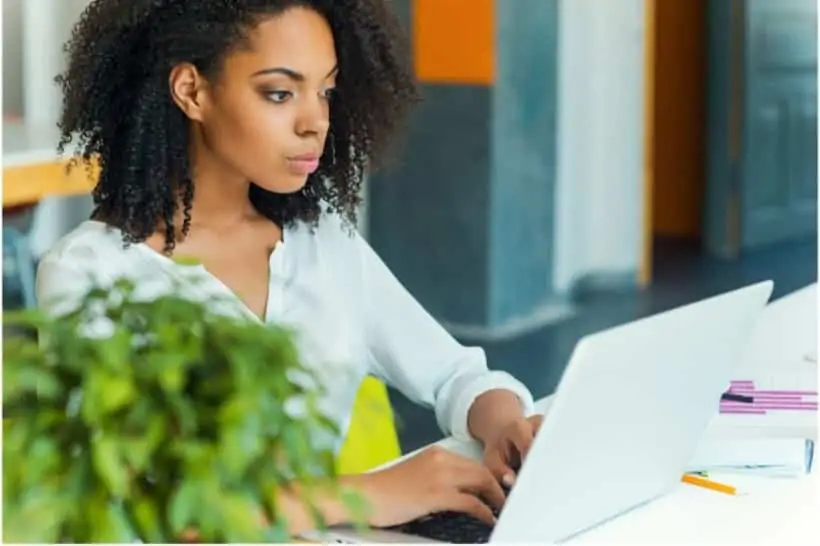 Transcribers listen to audio files and record (type) what they hear. If you have patience, the ability to sit for long periods of time and an eye for detail, you should consider transcribing.
How do I get started? Take this Free Mini-Course to find out if this is the right job for you.
How much can I make? $7-$21 per hour from these transcribing companies or much more if you start your own business as a transcriber. Find out how in my article on How to Work from Home as a Transcriber and see how this SAHM does it.
10. Make Printables On Etsy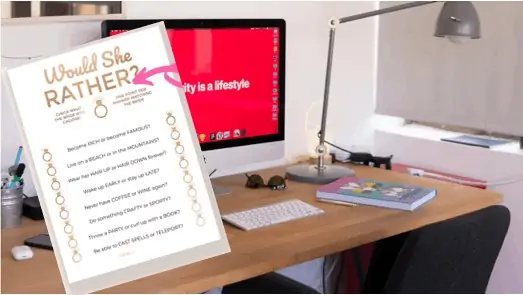 Do you consider yourself to be creative? Do you enjoy browsing Pinterest for ideas? If so, you could make a nice passive income with Printables on Etsy. The best part about printables is that you make a printable ONCE and can earn money from it FOREVER!
It's important to niche down if you want to make money with printables. Check out this Free 22 page ebook of ideas of seasonal printables for ideas on what to sell online.
How do I get started? Check out my interview with Julie who is doing this as she takes us through the process on how to get started.
How much can I make? You could easily make a passive income of $500-$1000 per month.
More Profitable Ways to Make Money from Home
These are some of my favorite ways to make extra money, and they don't require any special skills to get started!
Sign up for Research Studies – Up to $400 per study
You can make quick easy money by participating in research studies. Below are the best-paid companies to sign up for
Earn up to $10,000 to Lose Weight!
I recently interviewed Anastasia who won $10,000 for losing 41 lbs. from a company called HealthyWage.
HealthyWage is a company supported by the Government to incentivize people to lose weight by putting their own money at risk with the potential to earn up to $10,000. It's the ultimate weight loss challenge.
It works like this:
Start with the HealthyWage Prize Calculator. Enter how much weight you want to lose, the timeframe you want to lose it in, and how much you want to bet each month for that period.
The calculator determines your prize amount, up to $10,000. You can play around with the calculator until you get your desired prize amount.
Sign up and agree to pay the monthly amount for the duration of the challenge.
Achieve your weight-loss goal, and win your prize!
I explain in full detail about HealthyWage here.
---
I hope you enjoyed this article and found something you would like to start working on during these difficult times at home. If you have any questions, let me know below in the comment section. I have EVEN MORE ways to make money from home here; make sure you check it out for more opportunities.
Make sure to join our FREE mompreneur tribe on our exclusive email list. Where we send out new mom jobs, financial tips, and more! Subscribe here.