15 Real Work from Home Jobs that Pay Well in 2021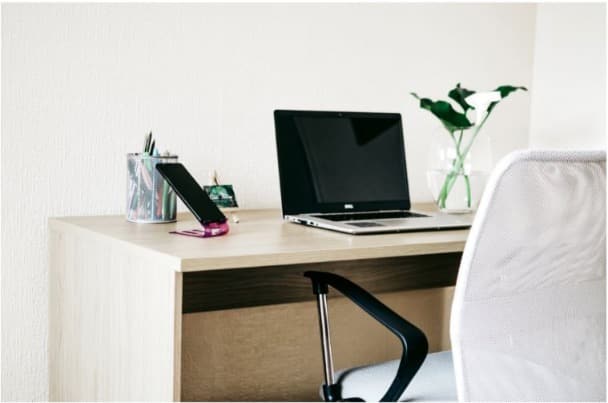 Legitimate Work at Home Jobs
Are you looking for legit work from home jobs?
I was in the same situation and I just wanted to know what were some legitimate work at home jobs that paid well.
Everything I sifted through seemed too good to be true, and it was. After months of frustration I decided to reach out to people with real work from home jobs and ask them three main questions:
What do they do?
How Can Others Get Started?
How Much Do They Earn?
I asked and they answered, so I created this website to share their stories for people like I, looking for real work from home jobs that pay well.
Many of the people I interviewed are moms so the options on this list are definitely work at home jobs for moms. Anyone with a desire to work from home can.
If you're self-motivated and disciplined, starting a career working from home would be perfect for you because that's all it really takes.
I've done the research so you won't have to. These real work from home jobs have all been tried and tested, and the companies I recommend all have a 4/5-star rating or higher from Glassdoor.
I just interviewed John Flick who is a Notary Loan Signing Agent and this is one of the best work from home jobs of 2021 that I have to add to this list because he is earning $5k-$7K per month only working 3-4 days a week!
You can check out how to become a loan signing agent here,
Some of these jobs, unfortunately, do not offer health insurance, so if you're in need of health insurance see what others who are self-employed are using and how you can do the same getting health insurance here.
Many options on this list are legitimate work from home jobs with no startup fee and most of these work from home jobs can be done part-time.
I just started a YouTube channel where I share even more ways to make money from home, save, and invest. So make sure you subscribe to my Youtube channel to stay in the know.
This post contains affiliate links, which means I may receive a small commission, at no cost to you, if you make a purchase through a link.
15+ Real Work from Home Jobs 
Here are the best work from home jobs of 2021 that pay well with a flexible schedule.
[Urgent Job Request] Work from Home Position
Lionbridge rated #1 top Remote Company is looking to hire a US Rater position immediately. Be sure to tell them Tried and True sent you, I know the hiring manager.
US Rater – Part-time position up to 20 hours per week. VERY FLEXIBLE SCHEDULE. You will be responsible for analyzing and providing feedback on text, web pages, images and other types of information for leading search engines. Pay is $14/hr. You must live in one of the following states to apply: AK, AL, AR, CT, DE, FL, GA, HI, ID, IN, IA, KS, KY, LA, ME, MA, MI, MS, MO, MT, NE, NV, NH, NJ, NM, NC, ND, NY, OH, OK, OR, PA, RI, SC, SD, TN, TX, UT, VT, VA, WV, WI, WY Click here for more information and to apply

. If you have ANY issues applying contact 

[email protected]

. 
1. Online Writer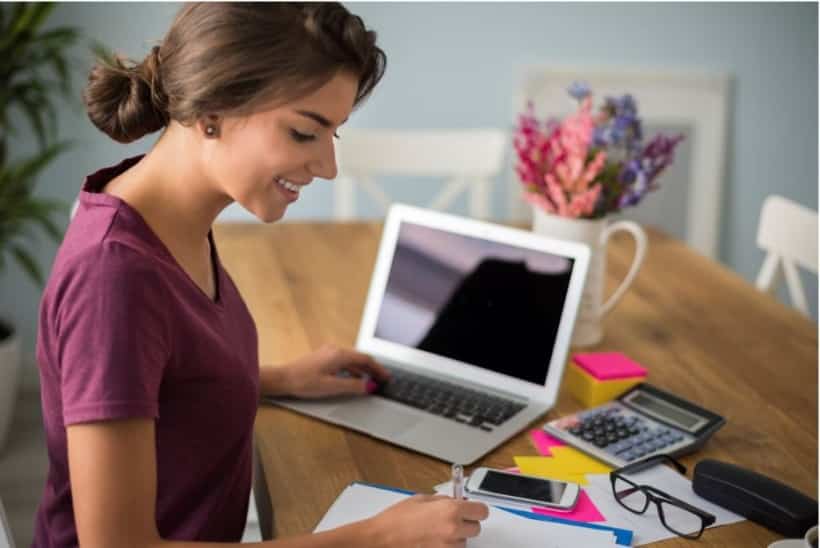 Do you like to write? You can make a lot of money as a writer, I know because I interviewed Holly Johnson who makes OVER $200,000 a year as a Freelance Writer. I didn't even know that was possible!
Writing is by far one of the best legitimate work from home jobs for moms because you get to work entirely around your schedule.
How much can I make? Holly Johnson said that she finds it hard for you NOT to earn AT LEAST $40,000 to $50,000 a year working full-time as a writer.
How do I get started? Holly Johnson found the secret sauce when it comes to writing and charging the right rate for your work. She created a free introductory training on how to build a six-figure writing career.
I highly recommend taking Holly's course if you want to work from home writing and follow her path to success. I also have several ways to get writing gigs at the end of this freelance writing article.
2. Proofreader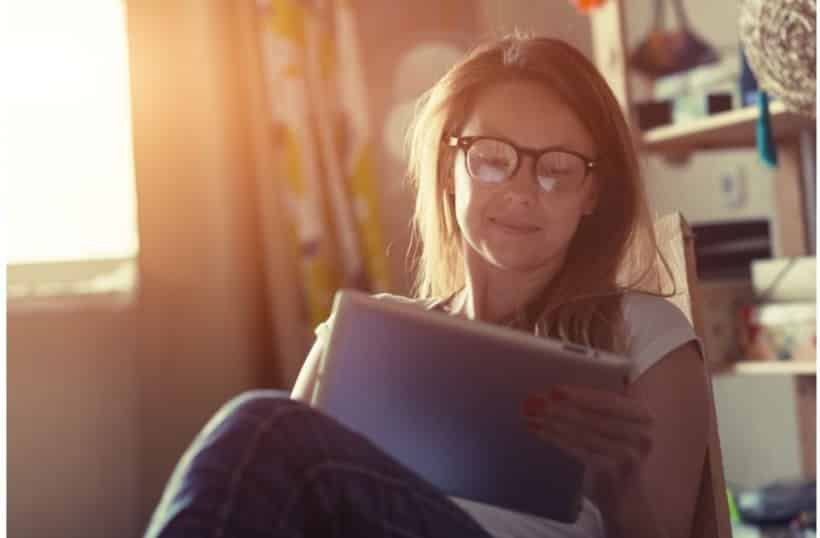 Do you find yourself easily catching errors when reading? Do you cringe when you see grammar mistakes? If so, you might make a great Proofreader.
Proofreaders are NEEDED, I know because I use one myself.
How much can I make? Caitlin Pyle made $43,000 her first year Proofreading PART-TIME! You can see the full interview in my How to Become a Proofreader article. Many others are making between $1,000-$4,000 per month.
How do I get started? If you want to learn the skills needed to start your own freelance proofreading hustle or see if this is the right career for you, check out this FREE introductory workshop. 
3. Virtual Bookkeeper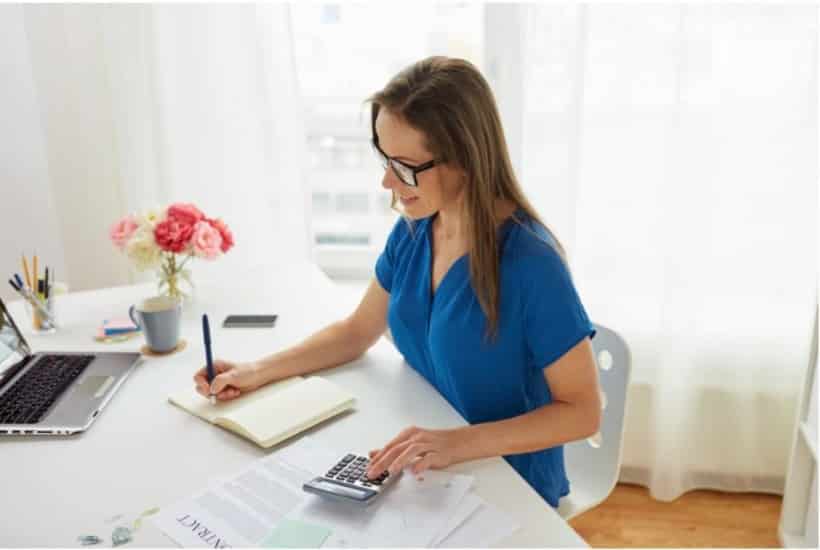 Bookkeepers record financial transactions for small business owners. I have an awesome interview with two moms who are now successful Virtual Bookkeepers who started with no previous experience.
One of the moms has 9 kids, homeschools 6 and still has time to make a living as a Bookkeeper Part-time!! She makes over $2,000/mo. You'll have to check out the full interview in my How to Become a Bookkeeper article.
How much can I make? The Bookkeepers course (the course the moms took) teaches you how to charge $60 per hour, but if you want to work for a company, you can make $15-$50 per hour.
How do I get started? Check out this free training to determine if this is right for you. If you have experience as a bookkeeper check out Accountingdepartment.com, Belay, FlexJobs, and Upwork for remote Bookkeeping positions.
4. Virtual Assistant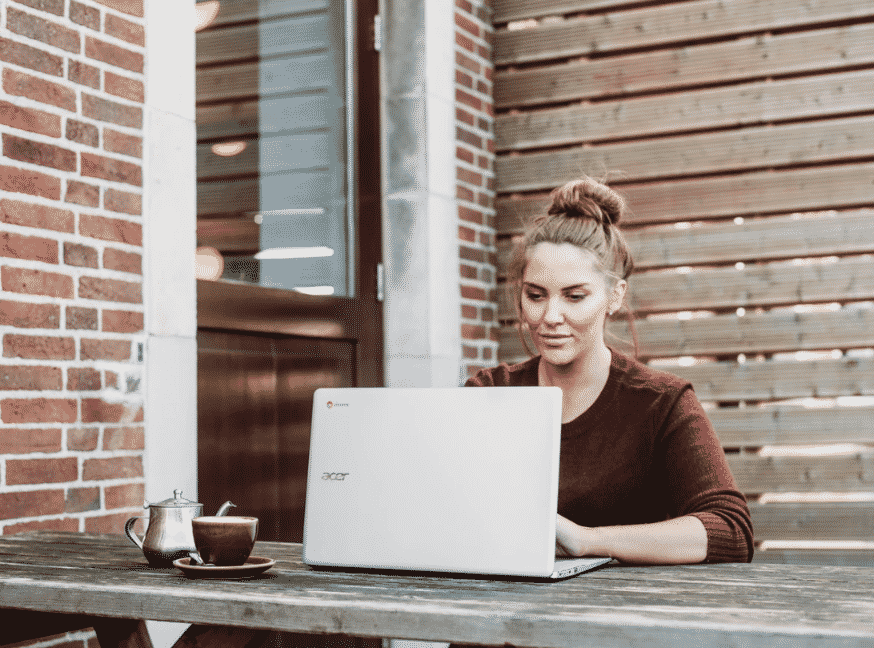 Are you task-oriented and have skills in the areas of social media management, editing, graphic design, tutoring, researching, writing, administrative duties or data entry? Then becoming a Virtual Assistant may be an excellent choice for you.
How much can I make? You can earn $25-$100 an hour as a Virtual Assistant.
How do I get started? I interviewed Gina Horkey who is a six-figure Virtual Assistant and she shares exactly how you can get started as a Virtual Assistant. You can check out Gina's interview here.
5. Get Into Real Estate BUT w/o Selling or Buying Anything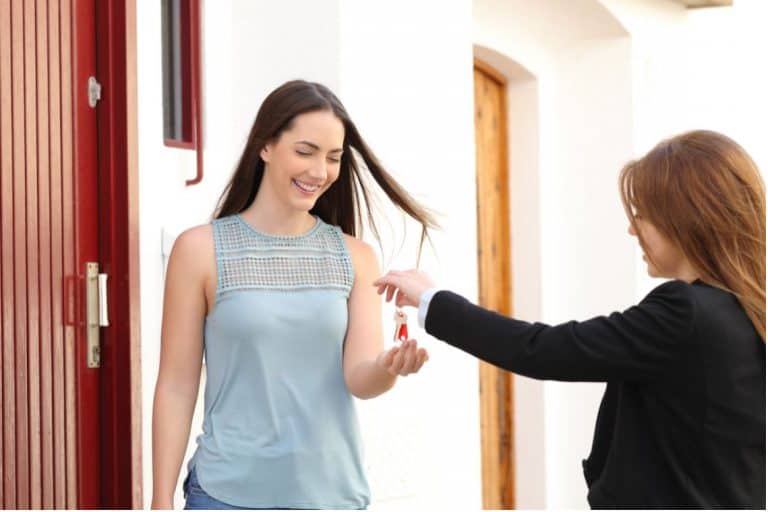 Yes, this really is a thing. I met Boss Mom Danielle Pierce who is doing this earning over $400,000 a year WHILE homeschooling her 3 kids!
It's called Property Preservation or Repairing Foreclosed Homes. Danielle outsources 100% of the work and only does admin work.
How much can I make? It varies but Danielle says it's very feasible to gross $100k+ or more in revenue within 18 months
How do I get started? Check out my interview with Danielle to see how it all works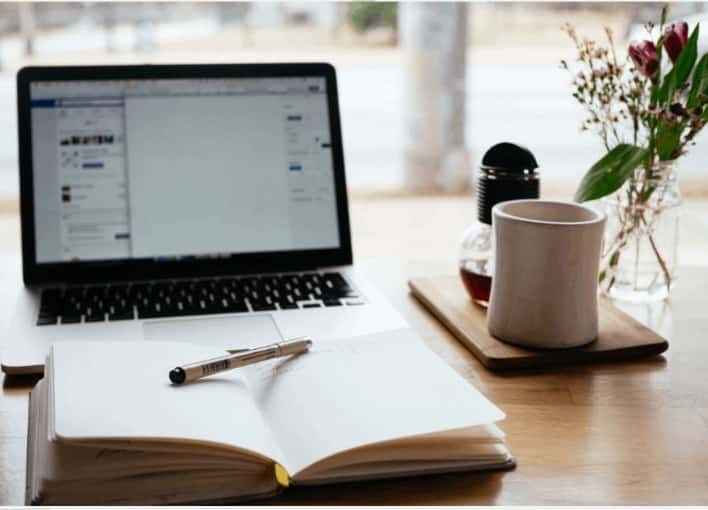 Blogging should be #1 on this list because it's what I do and I LOVE it, but I understand it's not for everyone.
Blogging is one of my favorite forms of passive income. I make money just for people reading my articles from ads.
When you get a nice amount of people reading your articles, it brings in a nice income. Here's a screenshot of my earnings from the other day.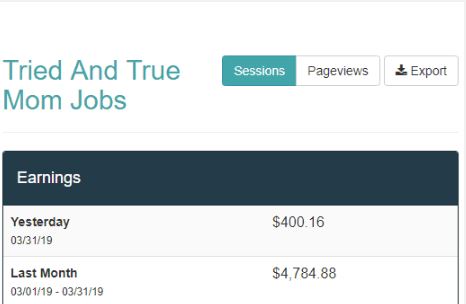 I can assure you, I did not write this article today and yet it's making me money. I also make money by partnering with companies and becoming an "Affiliate". You can see how I make money blogging.
Blogging takes 'A LOT' of work (in the beginning anyway), but it's so rewarding if you hang in there.  I probably work 10 hours per week at the most now, it really doesn't get much better than that…BUT that's after you've done the work. 
You DO NOT need to be an excellent writer to become a blogger, you just write like you talk. That's what I do.
How much can I make? I know bloggers earning between $2,000-$100,000+ per MONTH (and I'm one of them)
How do I get started? Check out my step-by-step guide on how to start a blog from scratch along with the most popular niches that make the most money and get the most traffic.
Related: 15 Best Jobs for Teenagers
7. Teach English Online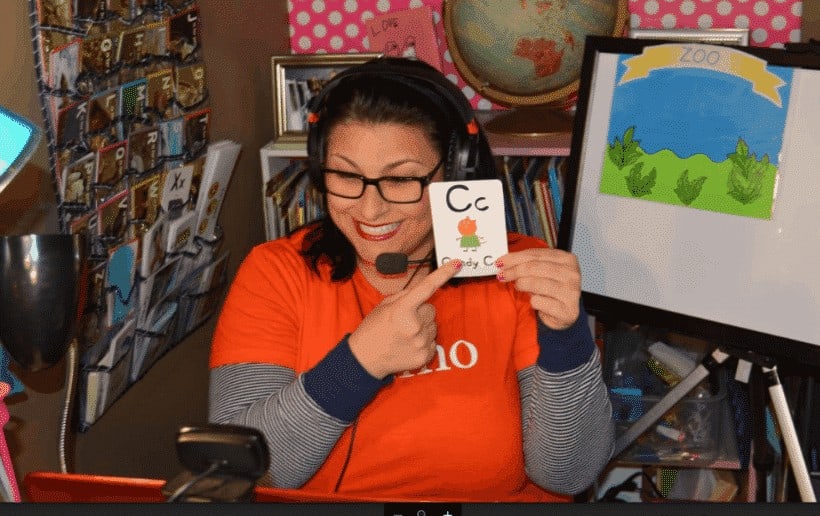 If you have a Bachelor's degree (or working on it) and teaching experience (tutoring, mentoring, children's church,etc. are all acceptable), then you should definitely consider teaching kids in China how to speak English for companies like Magic Ears
How much can I make? up to $26 per hour for Magic Ears
How do I get started? See how Amy does it and how you can too. Here are some additional companies hiring to teach online.
8. Resell Items Online (Amazon FBA program)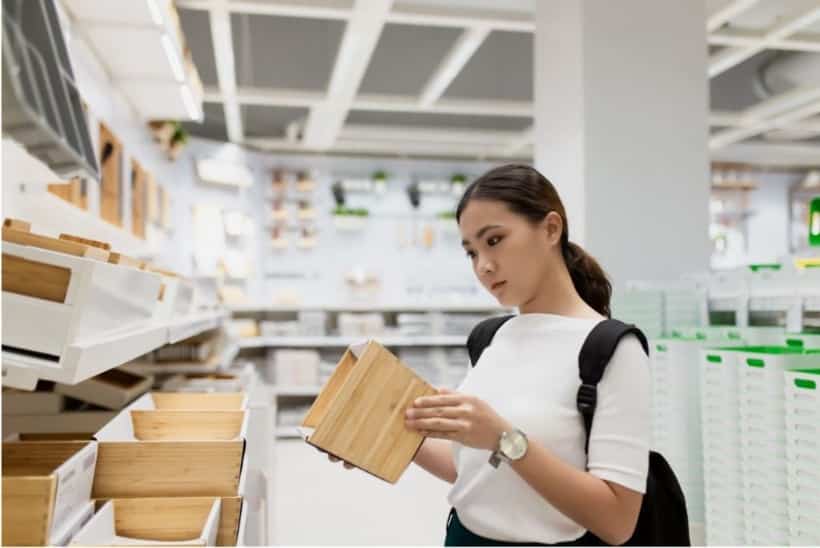 If you like shopping and searching for a good deal, you should definitely consider Amazon's FBA program.
Find good deals on products at brick and mortar stores or online and resell them on Amazon for a higher price.
What makes Amazon's FBA program so great is that THEY ship the products to your customers and handle the customer service!
My sister does this to make extra money on the side while working a full-time job and earns over $2,000 per month!
How much can I make? This varies significantly and depends on how much work you are willing to put in, but Jessica from the Selling family made over $100,000 in profit after her first year as a full-time Amazon seller. Check out my awesome interview with her on How to Sell on Amazon.
How do I get started? Take this FREE 7-Day Email Course on how to start selling on Amazon.
9. Flip Items from Flea Markets and Thrift Shops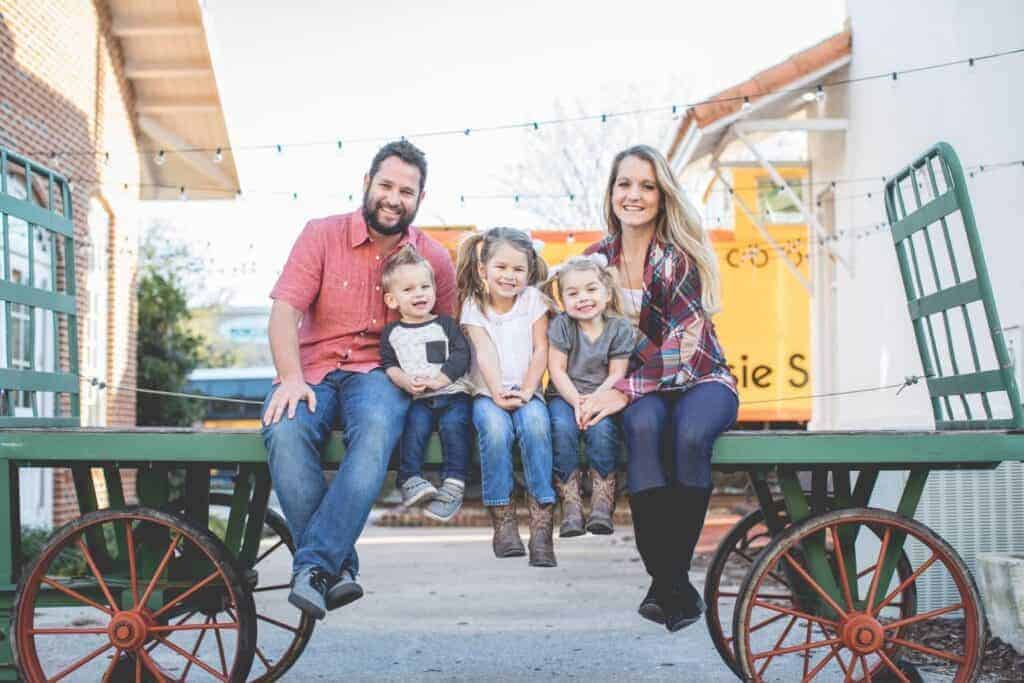 Did you know you could make A LOT of money flipping items from Flea Markets and Thrift stores on eBay?
Rob from the Flea Market Flipper is the MASTER flipper and made over $130,000 flipping items from Flea Markets and thrift stores PART-TIME online. 
You do not need to have a lot of money to start either. Rob recommends his students to start with a budget of $20-$50 to find items. Based on that, they should be able to make $100-$300 (mostly reselling on eBay) and then take some of the profit and do it again.
How do I get started? Rob created a free workshop to turn your passion for visiting thrift stores, yard sales, & flea markets into a profitable reselling business – in as little as 14 days. You can click here to sign up for Rob's free workshop.
When I read that his Flipper University Student (Single Mom) makes $5,000 per month, I had to add it to my stay at home mom job list.
10. Make Printables & Sell on Etsy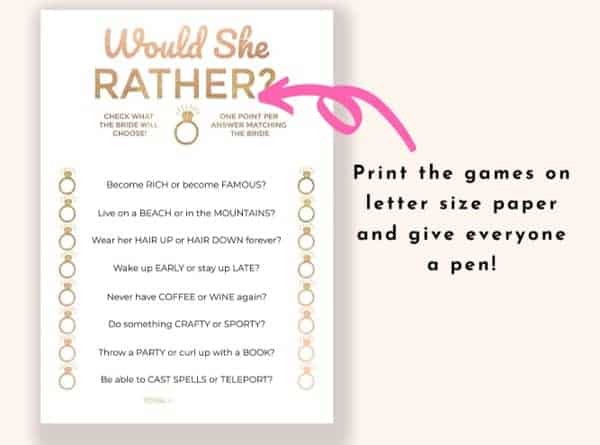 Have you ever thought about making printables? This is really a thing and the best part is when you make a printable ONCE you can earn money from it FOREVER!
You will really want to niche down if you want to make money with printables. Check out this Free 22 page ebook of ideas of seasonal printables for ideas on what to sell online.
How do I get started? Check out my interview from Boss Mom Julie who is doing this and she takes us through the entire process on how to get started.
See how these others are making money doing this here.
How much can I make? You could easily make a passive income of $500-$1000+ per month.
11. Online Tutor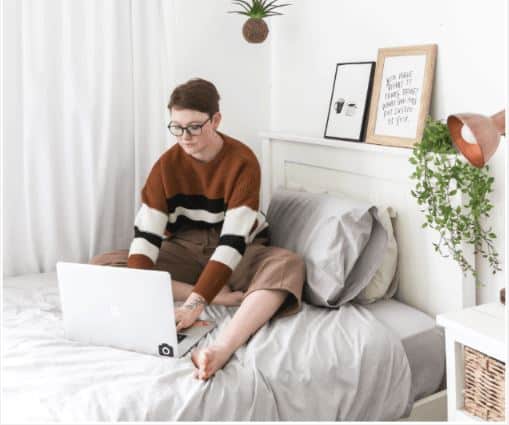 Online tutoring is growing thanks to the advancements in technology, and it's an excellent way to work from home if you have teaching experience or knowledge of a specific subject.
How much can I make? $10.50 – $60 per hour.
How do I get started? Check out the best online tutoring jobs.
12. Transcribe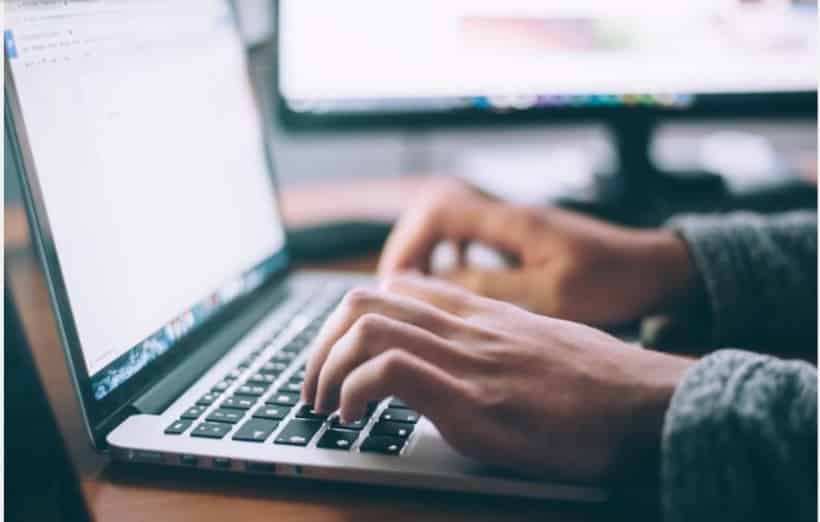 Transcribers listen to audio files and record (type) what they hear. If you have patience and the ability to sit for long periods of time and an eye for detail, you should consider transcribing.
How much can I make? You can earn $7-$21 per hour or more if you start your own business.
How do I get started? Take this Free Mini-Course for a full overview of transcribing and how to get started. I also have 4 companies hiring along with a work at home success story on transcribing in my article on How to Work from Home Transcribing.
13. Life Coach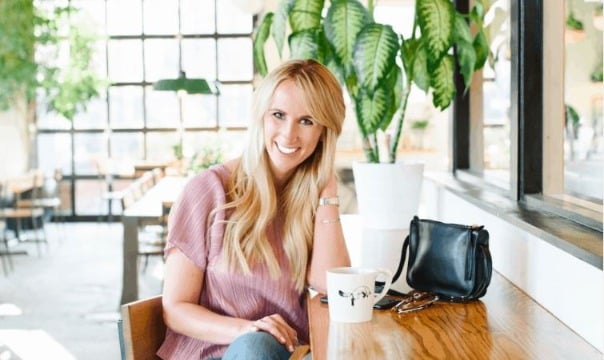 Do you love personal development and enjoy helping people? If that's you, you should consider becoming a Life Coach.
See how Natalie Bacon became a Life Coach making six-figures on her way to seven-figures!
How much can I make? It depends on your market. If you are targeting lower-income, you can charge $47 per hour, if you're targeting higher-income you could charge $297 per hour or much more.
It also depends on your model, are you doing 1-to-1 coaching or group coaching?
How do I get started? Check out my article on How to Become a Life Coach and consider this Life Coach Certificate Course.
14. Virtual Receptionist
Answer calls and web chats for a variety of businesses and professionals across the US alongside the fun and friendly team at Smith.ai. It's fast-paced work, so previous phone experience is a must. Applicants will need to be in the US, Canada, or Mexico.
Smith.ai operates 24 hours a day, 7 days a week. Choose a full-time or part-time schedule. Currently hiring for shifts Monday – Sunday between:
10am – 6pm Eastern

9am – 5pm Central

8am – 4pm Mountain

7am – 3pm Pacific
You must be available 4 hours a day, 5 days a week (minimum of 20 hours per week, 40 hours max). Shifts are broken into 2- to 5-hour blocks. Applicants will need to be from the US, Canada, or Mexico.
COMPENSATION & BENEFITS
Pay is hourly and starts at $10 per hour  ($11/hour for bilingual English-Spanish receptionists), with raises based on performance and longevity with the company.
Benefits include:
Medical, dental, and vision insurance
Retirement plans
Cash bonuses
Weekly pay
How do I get started?  Apply Here to Smith Careers
15. Start a Baby Equipment Rental Business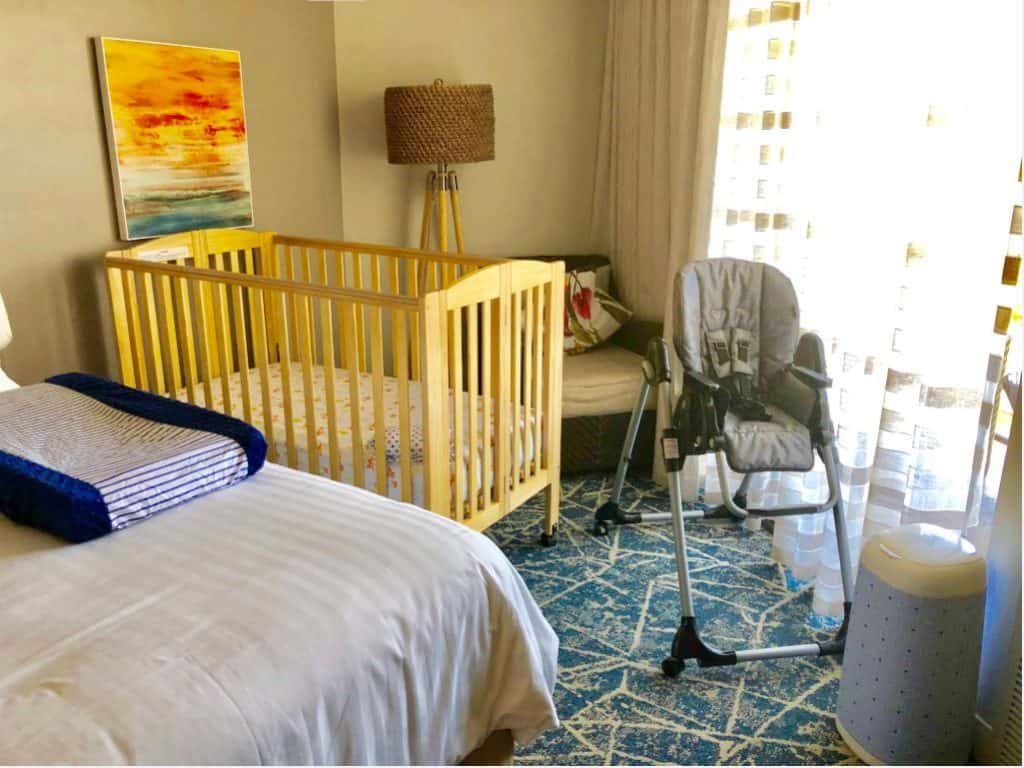 Do you live in a popular tourist area? Did you know you could make a lucrative side hustle renting baby equipment to traveling families? I didn't either, but I interviewed boss mom Ashley Anderson who made me a believer.
How do I get started? I recommend reading my interview with Ashley on How to Start a Baby Equipment Rental Business
How much can I make? Ashley earns over $3,000 per month
16. Travel Agent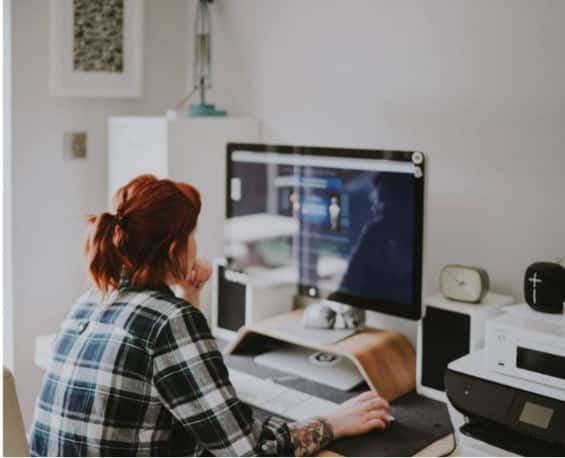 Do you love to travel and enjoy helping people? Consider working from home as a Travel Agent and enjoy the perks.
How much can I make? Glassdoor states the typical salary ranges from $29,000 to $58,000 a year, but it all depends on experience and number of clients.
How do I get started? You can either start your own business or work for an agency, Sarah B. who started her own Travel Agency tells us how to do both.
17. Earn $30-$50 per Hour to Pick up Trash in Parking Lots
Yes, this is actually a thing and a big reason why there is no excuse not be making money these days.
I interviewed Brian who has grown his local business to six-figures per year doing this, $650,000 to be exact. That's crazy good.
How much can I make? $30-$50 per hour
How do I get started? Check out my article with Brian to see how it all works and how he'll help you grow your business.
18. Search Engine/Social Media Evaluator
Search Engine/Social Media Evaluator rate social media ads and search engine results for relevancy.
This is a legitimate work from home job with no startup fee, and it's great because it does not require getting on the phone, you make your schedule, and it does not require any training.
How much can I make? $12.50 – $14 per hour.
How do I get started? Apply to the only two companies I recommend working for as a web search evaluator.
19. Customer Service Representative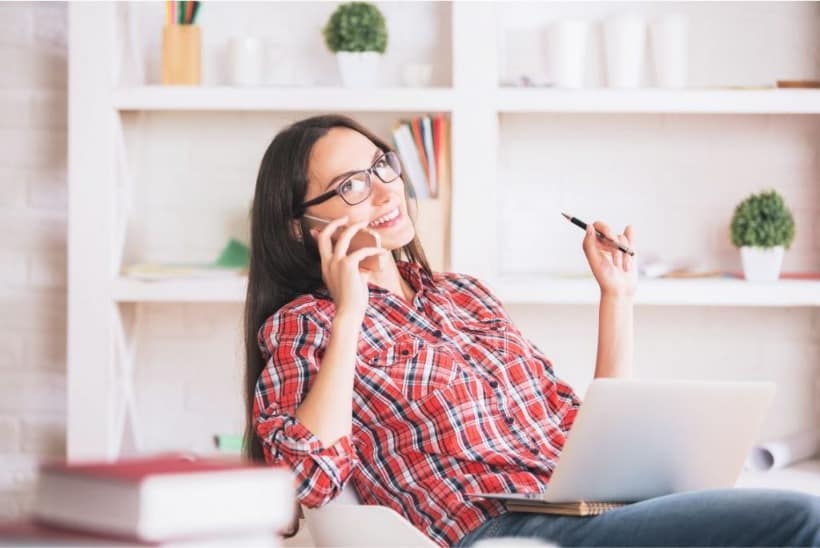 Customer service positions typically provide product or service information.  It is a growing trend to hire customer service reps remotely.
You will be required to become well informed of the company that you choose to work for and will need to be prepared to answer the questions that will come your way efficiently.
How do I get started? Usually these positions only require a High School diploma, but some companies want you to have previous customer service experience. Consider applying to the companies below.
How much can I make? The pay ranges from $10-$21 per hour according to Glassdoor:
I also highly suggest checking out these job boards for an up-to-date list of available remote customer service positions such as Indeed, FlexJobs, and Upwork.  
20. Clean Houses
Do you enjoy cleaning or just know it's something you wouldn't mind doing to make money? If so, you really should consider doing this because you could earn a lot of money.
How much can I make: up to $1,000 per week working part-time
How do I get started? Check out my article on How to Start a Cleaning Business and get all the information you need to start today.
21. Survey Taker
This is really just to make a little extra money. You can share your opinion to help brands deliver better products and services and get paid in the form of gift cards or through PayPal.
How much can I make? If you take the time to answer a lot of surveys, you could make $50-$100 per month. This is definitely just something to do to make extra money on the side.
How do I get started? I only recommend signing up for Survey Junkie,  Swagbucks, and PrizeRebel. 
The more survey sites you sign up for, the more you'll make.
Pro Tip: Open a separate email account solely for surveys. You'll start to get inundated with emails, and it will be more manageable in a different account.
Bonus Part-Time Work from Home Jobs
I've also found many freelance jobs using Upwork. I sift through the available work options to see which project suits me the best.
I only apply to the jobs I KNOW I can do well because after the project is over its important that I get a good review so I can continue to get more jobs.
I suggest the following when applying to jobs on Upwork:
Focus on the projects with only 5-10 proposals or less submitted (less competition)
Check that the client has the "blue verified payment check" before applying
When you see a job that fits you, apply for it immediately!
If you live in the U.S., make sure to check "U.S. Only."
If you are pitching your first job, try to offer your services for free for one week to ease the client's mind since you have no references or reviews. If the client likes you move on with the "paid service" the following week. That's how I won my first job, and the client still paid me for my first week.
For a full list of freelance services you can provide on Upwork click here
Sign up for Research Studies – Up to $400 per study
You can make quick, easy money by participating in research studies. Below are the best-paid companies to sign up for
Earn up to $10,000 to Lose Weight!
I recently interviewed Anastasia who won $10,000 for losing 41 lbs. from a company called HealthyWage.
HealthyWage is a company supported by the Government to incentivize people to lose weight by putting their own money at risk with the potential to earn up to $10,000. It's the ultimate losing weight challenge.
It works like this:
Start with the HealthyWage Prize Calculator. Enter how much weight you want to lose, the timeframe to lose it, and how much you want to bet each month for that period.
The calculator determines your prize amount, up to $10,000. You can play around with the calculator until you get your desired prize amount.
Sign up and agree to pay the monthly amount for the duration of the challenge.
Achieve your weight-loss goal, and win your prize!
I explain in full detail about HealthyWage here.
Earn $75 or more as an UpVoice Panelist
Get paid for the time you spend on Facebook, Instagram, Amazon, YouTube and more social media sites.
I did a full review of UpVoice, and it's literally one of the easiest ways to make money online. Currently only applicable to candidates in the United States.
Click Here to Sign Up for UpVoice
Website tester
Get Paid to Test Apps and Websites. Companies need feedback on the user experience of their websites, and they'll pay you to get it. This is one of the easiest and quickest ways to make money online.
Here are two companies that will give you $10 per test and usually take around 15-20 minutes each (User Testing now pays up to $60 per test):
---
You Don't Have to Settle On Something You Hate
Did you find anything that interests you? If not, check out FlexJobs. With FlexJobs, you can access hand-screened remote, freelance, and part-time work from home opportunities—quick and easy! Use my code FLEXLIFE for 30% off.
The normal fee each month would be $14.95 per month, but it's less using my code. I'm not a fan of paying to find work, but I get it has to get compensated somehow for hand-screening each job it posts.
Once you find the jobs that work for you, whether they're weekend only jobs or a single full-time job, you can cancel. If you don't think it's worth it, you can request a refund…so there's no real risk.
If you want to find even MORE work from home opportunities to make money, check out my article on 30 legitimate ways to make money from home.
If you liked this content be sure to subscribe to our mailing list to stay updated on new ways to make money, save, and invest.
Is there a Legit Work from Home Job you'd like to do on this list? Let us know in the comments.
And "Pin It" 🙂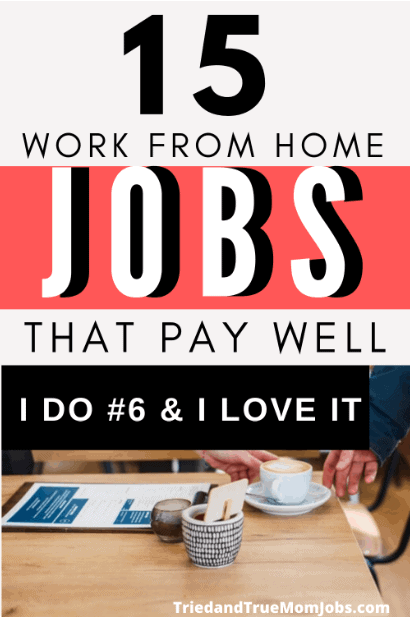 You Might Also Like:
16 Work from Home Non-Phone Jobs
30 Small Business Ideas You Can Start Today
How I'm Saving to Become a Millionaire