12 Online Jobs for Introverts with No Experience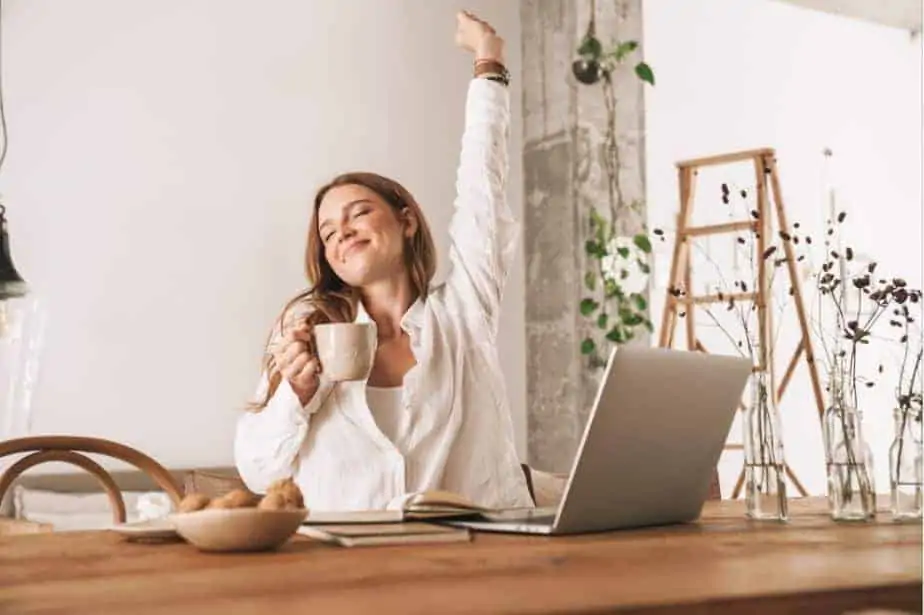 Even though I'm an extrovert through and through, I've been drawn to online jobs for introverts.
I don't know if it's the flexibility, pay, or the fact that I don't have to deal with people face-to-face on a daily basis.
But I can attest that some of the jobs that hire introverts are perfect entry-level opportunities for beginners, even those who have no experience.
Whether you want to stay home with your children or just stay home to avoid people, it's more than possible. The day I left my corporate job to pursue my blog full-time and raise my children was the day I found myself. You can find this kind of freedom as an introvert and actually enjoy your work.
While it's not for everyone, I can't hold back my excitement in the possibilities that blogging has given to me as a stay at home mom. I talk about blogging on my YouTube channel and tons of different ways that real people are earning a part- or full-time income from home.
Quick question: Are you on our email list? If you're a mama like me, you definitely want to be on our list where we send out regular new mom jobs, productivity tips, and inspiration to get through this tough yet awesome journey of motherhood. Click here to subscribe.
This post contains affiliate links, which means I may receive a small commission, at no cost to you, if you make a purchase through a link.
Why These Jobs are Perfect for Introverts
If you're an introvert, it can be hard to enjoy going to work on a daily basis. In fact, my introvert friends say they would prefer to work from home.
Since many of these jobs include the same qualities that make them introvert-friendly, I created one tidy list of reasons that you'll love them:
All work can be done from home (while wrapped in a blanket on the couch).
Communication with clients can be done online via email or Facebook Messenger.
Scheduling is flexible and doesn't require a 9-to-5 work day.
Work-related meetings (if necessary) can be done virtually.
Training is available via online courses and eGuides.
I hope you'll join me on this work-from-home journey and find the perfect online job as an introvert, just like I did.
12 Introvert Jobs That You Can Do Online from Home
You Don't Have to Deal with People While Working Introvert Jobs
Needing a break from people doesn't make you a bad person. It just means you're an independent worker who enjoys some extra alone time.
That's the beauty of introvert jobs. You can work on your own terms, set your own schedule, and avoid the daily face-to-face interaction with both customers and bosses.
There are some jobs on this list that do not offer health insurance, if you're in need of health insurance you can check out the options other freelancers take to get health insurance here.
Make sure to join our FREE mompreneur tribe on our exclusive email list. Where we send out new mom jobs, financial tips, and more! Subscribe here.
You Might Also Like:
11 Skills to Make Money from Home
The Best Weekend Jobs for Extra Money
16 High Paying Jobs from Home without A Degree