How to Become a Work from Home Travel Agent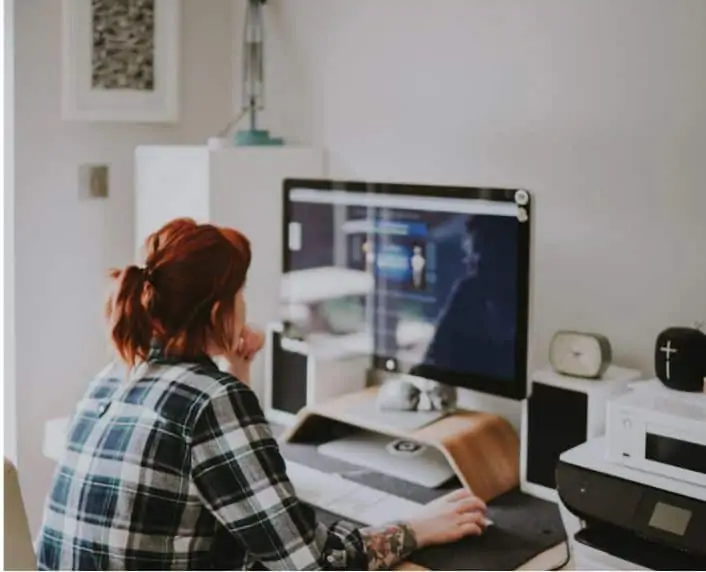 Do you love to travel?  Enjoy helping people and want to work from home? Consider working as a Travel Agent.
The support of a Travel Agent is still a popular service, even with the advancements in technology, people are looking for the sense of security you feel in allowing a professional to ensure that every 't' is crossed and every 'i' is dotted!
Travel Agents are utilized most frequently for specialized trips like honeymoons, corporate events, family vacations, cruises, international travel or special events. Below are the Top Five Reasons to Hire a Travel Agent:
Saves TIME! It's the convenience of working with one person who will handle EVERYTHING
Personalized Service
Knowledgeable – you'll discover things you've never considered doing or seeing on a trip
Ensures the best value for your money
Provides unbiased information on suppliers/excursions
I had the pleasure of interviewing stay-at-home mom Sarah Bergman who decided to take on a career as a travel agent as a way to make money from home.
See how Sarah got started and how you can too!
Note: If you're not interested in starting your own business as a Travel Agent but want to work for a company in this field, see the list of recommended companies at the end of the interview.
You Might Also Like: 20 Stay at Home Mom Jobs
How did you get started as a Travel Agent?
When I was pregnant with my first, I knew I didn't want to go back to work for the law firm I was currently working for.  I sat back and thought about the quote "do what you love, and you'll never work a day in your life" – and knew I loved to travel, loved Disney, and loved running… so I created a job for myself!
How long have you been a Travel Agent?
I officially started as an agent in 2013, but it wasn't until 2015 when I quit working a "real job" to stay at home and focus on my agency.
What services do you provide?  
I book travel! Mostly family travel; Disney, Universal, Beaches, cruises, all-inclusive resorts, and a little bit of Europe!  A lot of my business is runDisney.  Walt Disney World hosts four race weekends each year, and I help runners, and their families book their trips and secure their race registrations.
How Much Do Travel Agents Make?
It depends on what you sell.  Travel Agents earn commission from suppliers (airlines, hotels, resorts, etc.).  So, when you book your Disney trip with me, it won't cost you a penny more than if you were to book it yourself.  Disney will pay me after you travel.
On occasion, I will charge a planning fee, but that is typically when I am putting together custom itineraries or managing a large group or wedding.
My first year I think I only made 6K – because you get paid when people actually travel, and people plan trips a year in advance sometimes! You cannot go into this industry thinking you'll be successful overnight. You have to have a passion for travel and a lot of patience.
Glassdoor states the typical salary ranges from $29,000 to $58,000 a year, but it all depends on experience and number of clients.
How often do you get paid?
Suppliers typically pay commissions once a client has traveled.  So getting started can be hard, since you don't get paid until after travel.
How do you accept payments  (PayPal, cash, etc.)? 
Most of the time, I will run my clients cards directly with the company they are traveling with.  For my larger groups (like for the races) I will accept race registration fees and hotel deposits via PayPal, and then apply that towards our group total.

For those wanting to start as an agent can you recommend any host agencies?
Skills You'll Need to Become a Travel Agent?  
Patience, organization, and a love for what you sell.  I know Disney VERY well, so that part is easy for me.  However, I also have a passion for travel in general.  If I have a family that wants to go to Ireland – I would love to help them.  Since I don't know Ireland as well as other destinations, I love doing the research and helping that family figure out what would be best for them.
Do you receive any perks as a Travel Agent?
You can get discounts from some suppliers, and you make a commission on your own trips too, which I count as a discount. Most suppliers offer travel agent rates for discounted stays, and you can go on trips to learn about products. However, those trips definitely are not vacations!  It's a lot of work, touring resorts and learning about different destinations.
Where & How do you find clients?  
Family and friends were the best places to start, however, I have learned quickly that they are not my ideal clients.
I spend a lot of time on Facebook and in different running-related groups working on relationships and having people know the name of my company.  It is great now to see my company recommended the majority of the time when someone asks for recommendations for a Travel Agency!
How many clients do you have today?
Several hundred, but I don't have an exact number!
Can you give us a little insight into what a typical day looks like for you?
I work when I can!  My kids (age 2 and 3) go to a Mother's Day Out program three days a week.  On those days, I'll take them in the morning and then work as much as I can until I pick them up at 2:30.  The rest of my work is done from my phone, and typically I'll spend an hour or two at the computer while my husband puts the girls to bed at night!
Any cons to becoming a Travel Agent?
You never take a real vacation again!  That's not really true – but it is.  It's always work, and while I do have two agents that work for me I can rely on for help, there's nobody who can completely take over for me.  So, I don't get to completely unplug.  It can be frustrating for my family, that I am always working, but I really do love what I do, so it doesn't feel like "work" to me.
How many hours do you work a week?  
30-40, depending on what I have going on.  During the summer my workload is a lot lighter, so I may only "work" an hour or two a day.  But times like this, where I am finalizing groups and organizing race registrations, I'll be at my computer answering emails and booking packages all day.
How many kids do you have?
Two!  Evelyn who is 3.5 and Olivia who is 2.5 – they are one year and 13 days apart, and they keep life interesting!
How do you manage your time with your work and kids?
Honestly, not well!  It seems like I get my busiest when they need me the most.  Luckily, I have an incredibly supportive husband and family close by if I need a little help with the girls, so I can get work done.  My husband is also my business partner, and he takes care of a lot of the "business" side of our agency.  I don't know what I would do without him!
Any additional advice for someone wanting to become a Travel Agent?
You have to LOVE what you do in order to not get burnt out!  Find an agent to take you under their wing, there is a ton of information out there and so having someone teach you what they know is key.  I went in completely blindly and made a LOT of mistakes, mistakes I wouldn't have made if I had someone I could have learned from.
Thank you, Sarah, for giving us a little insight into your world.  If you have a trip coming up and would like help with your arrangements visit Sarah's website at  www.parkandpreston.com
If you don't want to start your own business, you don't have to.  You can work for the list of recommended companies below as travel consultants, making reservations, or customer service. This is also a good start if you want to find out if becoming a Travel Agent is right for you.
If you found this content helpful, please be sure to subscribe to our email list as we continue to find more ways to make money from home.
You Might Also Like:
How to Work from Home as a Bookkeeper with No Previous Experience
Top Companies Hiring Virtual Assistants
How this Mom makes $1700 a month working 15 hours a week for VIPKID
Sound Interesting? Let us know if you have any questions about getting started.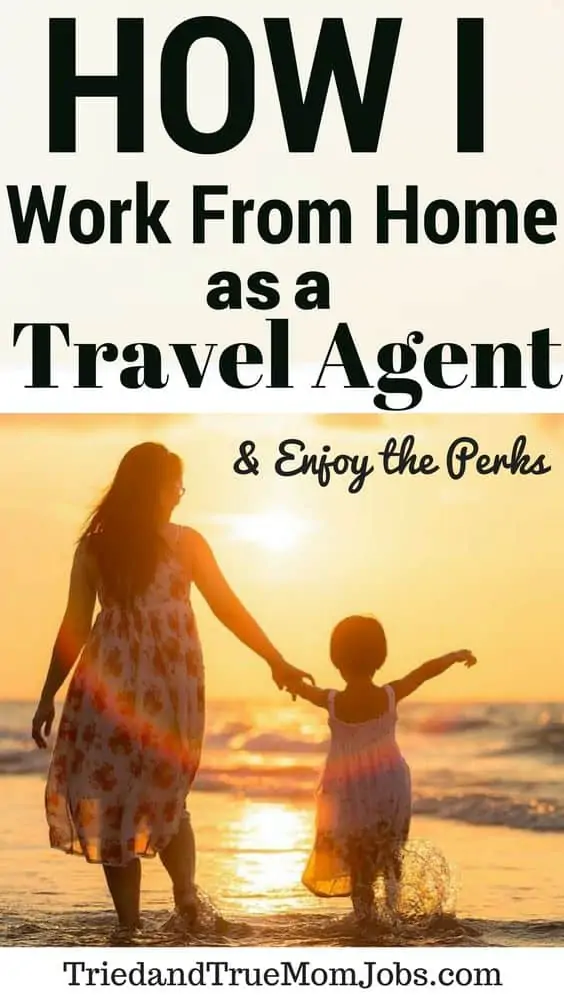 How to Become a Work from Home Travel Agent