How to Earn up to $500 a WEEK doing Laundry from Home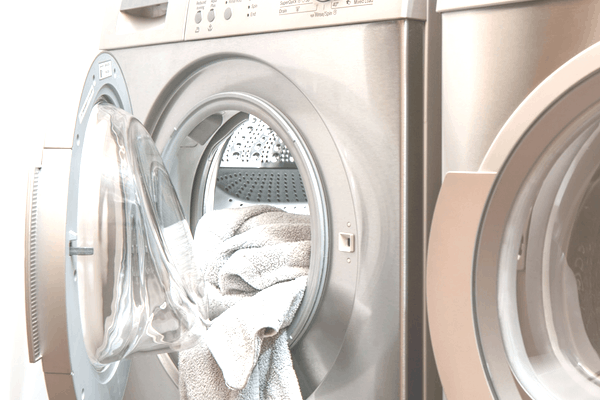 This home business opportunity was sponsored by Laundry Care. All opinions in the post are my own.
Do you enjoy doing laundry?
If you're like most people, your answer may be no, but when you find out how you can make up to $500 a WEEK doing it, your answer may very well change.
Laundry is an ongoing chore that we all do, BUT for some, who don't have the time but do have the money, outsourcing is the new normal.
The company Laundry Care has capitalized on this opportunity and has now monetized the household chore of laundry which gives you a chance to make some extra money on your own schedule.
This job is perfect for stay-at-home moms because it doesn't require phone calls, a quiet environment, nor does it require a degree or special training, and it's COMPLETELY flexible based on your schedule.
Here at Tried and True Mom Jobs our mission is to create awareness of all the legitimate opportunities available that allow you to make money from home and the flexibility to spend more time with your family or doing more of whatever you want.
Related: 30+ Ways to Make Money from Home
So, how does it all work? Read on to this creative small business idea and hopefully all your questions will be answered and you can decide if this will work for you.
How Does the Laundry Care Service Work?
Clients sign up for service at www.laundrycare.biz and are matched up with a Laundry Care Provider (you) in their local area. Once they've signed up, the order is sent to the Provider.
The Provider confirms the pickup and delivery schedule with the client and confirms any preferences.
Once the Provider picks up the items, they are then reported via Laundry Care's app. The Provider simply washes, dries, folds and returns the items to the client.
The typical turnaround time is 48 hours unless a rush service is requested.
Laundry Care takes care of the payment process and pays the Provider each week via direct deposit for all Laundry Processed.
It's that Simple!
Basic Requirements:
Enjoys doing laundry
At least 21-years-old
Clean Background
Daytime Availability
Washer & Dryer
Reliable Vehicle
Smartphone
Internet Access
How Much Can I Make?
Payments are based on several factors but the standard payment is $20 per Laundry Care bag which holds about 2-3 loads of laundry.
Many factors can affect how much you make each week including location, availability, and demand. Clients don't sign contracts, so they can use the service as much or as little as they like.
Many current Providers are making up to $500 a week and some average between $100-$200 a week.
Payments are made WEEKLY via direct deposit.
Does It Cost Anything to Be a Laundry Care Provider?
The only cost to get started is your initial supply kit for $30. This includes 5 Laundry Care nylon bags (reusable), clear garment covers and plastic bag tags, so you have all you need to take care of your first few clients. Most clients are charged per bag, which is why it is a requirement to purchase the kit.
Once you become an Active Laundry Care Provider, you will be responsible for covering the cost of your gas, detergent, laundry products, etc. However, as an Independent Contractor, many of these expenses are tax deductible! Be sure to consult a tax professional if you have more questions
What Does the Company Laundry Care do?
Laundry Care takes care of all the behind the scenes operations – Including customer inquiries, new client sign-ups, payment processing/invoicing, customer service/complaints.
As a Provider, you'll also have access to their support team as well as an exclusive website full of tools and resources to start your business and reach your income goals.
Other Than the Supply Kit What Will I Need?
You'll want to have all the basic laundry products on hand such as detergent, fabric softener, stain treatments, and dryer sheets. Hangers and garment covers are also items that will keep your service looking professional.
Can I Choose My Service Area?
Yes! You set your service area where you are willing to travel for pickups and deliveries. Laundry Care matches clients to Providers based on the service area, so it's very important to give an accurate service area.
How Do I Apply?
Laundry Care has many locations that are already up and going with clients currently in the following areas:
Columbus, OH – Cleveland, OH – Dayton, OH – Dallas, TX – Fort Worth, TX – Arlington, TX – Kansas City, KS/MO – Nashville, TN – Denver, CO – Seattle, WA – Salt Lake City, UT – Phoenix, AZ – Portland, OR – Pittsburgh, PA – College Park, MD – Chesapeake, VA – Raleigh, NC – Durham, NC
Laundry Care is always looking to expand in areas and start new locations with the right people. If you are located in a large metropolitan area with a population over 300,000 or a vacation area this might be a great fit! You can email [email protected] if your area is not listed and you'd like to get started.
Laundry Care takes several steps to make your location more visible in online searches for local clients. Some locations require extra time to develop. Results may vary due to laundry service demand and competitors.
Free marketing materials & expert tips to grow your clientele more quickly are available on Laundry Care's Provider resource website.
To apply, click here.
Final Thoughts
Laundry Care gives Providers true independence, yet complete support under the Laundry Care brand name and access to their vast resources to grow and maintain their own business.
If you want the freedom and flexibility to manage your own schedule, reach your income goals and achieve the perfect balance, try Laundry Care.
Is this something you'd be interested in? Do you have any additional questions?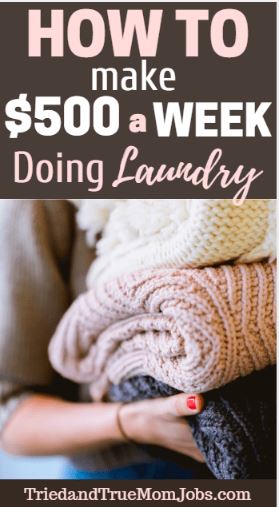 You Might Also Like
20 Tried & Tested Ways to Make Money from Home
How to Become a Bookkeeper with No Previous Experience
How to Earn up to $500 a WEEK doing Laundry from Home