10 Best Chat Operator Jobs that pay well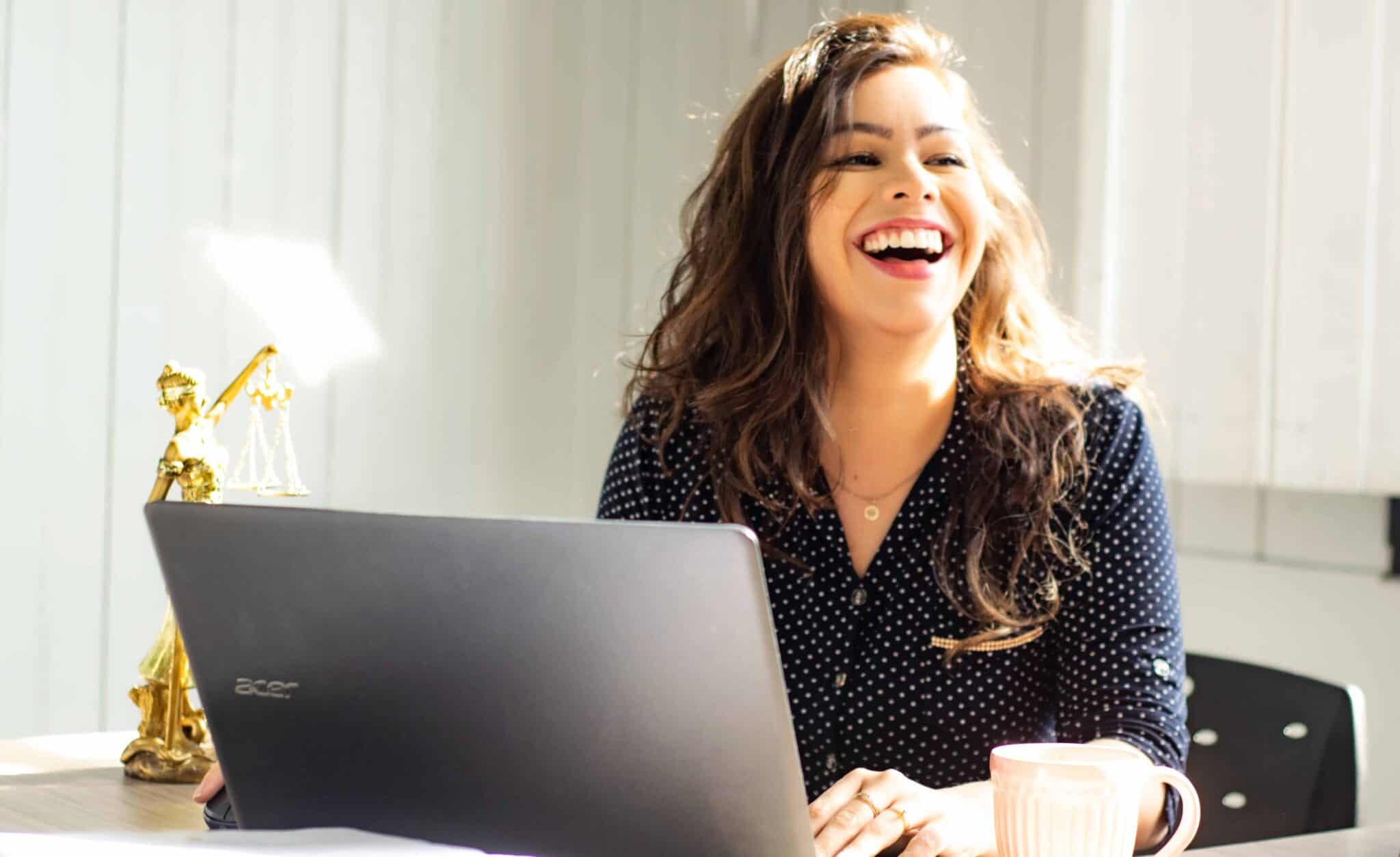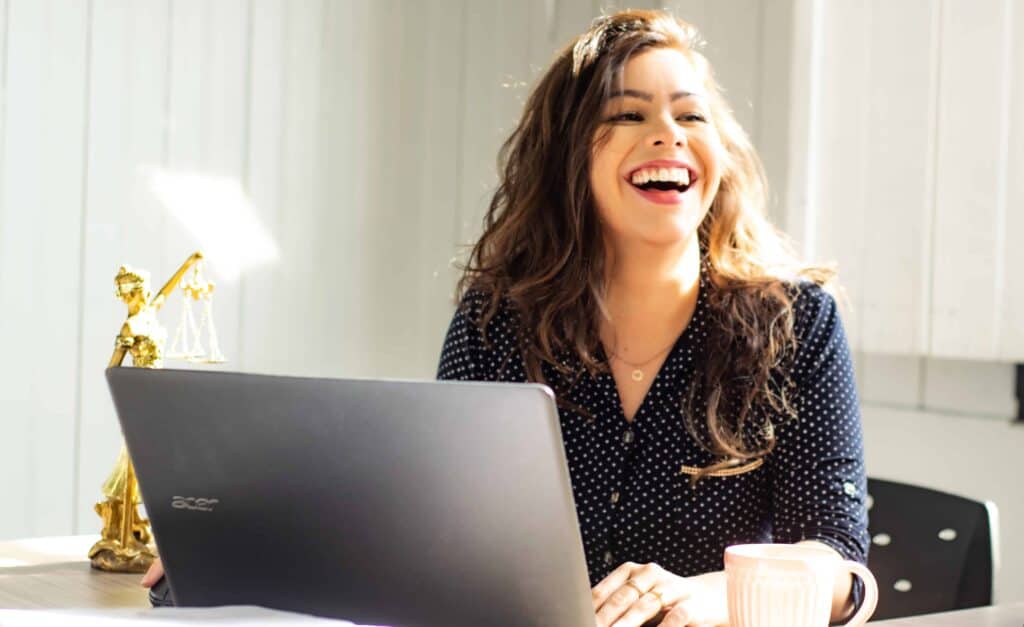 Chat operator jobs from home
Are you looking for legitimate Chat Operator jobs from home that pay well?
If so, you're in the right place.
We wanted to get past the scams, so we found actual people that work as chat operators and asked them who they work for and how much they earn.
And that's exactly what you'll find in this article, legitimate chat operator jobs that people are doing today!
To make sure we're on the same page on what this position entails let's answer these questions:
What is a Chat Operator?
A Chat operator can have a variety of responsibilities depending on their place of work, but the main task is usually responding to customer inquiries about a company's products or services online in real time.
Chat operators fall under the umbrella of customer service or digital support.
How do you become a Chat Operator?
Most companies would like you to have previous customer service experience, excellent typing skills and at least a high school diploma or GED. Review the companies job requirements below to see which one you qualify for and apply.
How much does a Chat Operator Make?
Chat Operators can expect to earn $10-$25 per hour.
We have a list of even more work from home jobs you can consider that go up to six-figures and many of them don't require previous experience. You can check it out in our Highest Paying at home jobs
Looking for a job is a job, so we're here to make your search easier. We did the research so you won't have to.
Below are the 10 best chat operator jobs that are hiring now:
1. The Chat Shop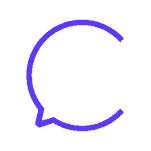 The Chat Shop is a company that is primarily based in the UK. For that reason they are only able to hire in the states of Florida, Georgia, Tennessee, and Texas. If you don't live in these states, there are plenty more great chat operator jobs below that you can apply for.
This may be one of the more difficult chat jobs, but your hard work will be greatly rewarded.
For starters, you will only provide chat-based support. However, this isn't a customer support position; your main focus will be capturing leads and/or sales.
Applicants are required to type at least 64 wpm (Words Per Minute) with a 97% accuracy rate and be able to handle 2 to 3 concurrent chats. You will also need a dual monitor, customer service skills, hardwired internet, and some experience with sales or capturing leads will greatly help.
Employment status: Full-time Employee
Potential Earnings: $10/hour
How to get started: Go to their Job Listing Page and select a "Remote" position if you are in the US. Once you complete the hiring process you will immediately begin the training courses (these costs are covered by the employer) to take your skills to the next level.
---
2. Live World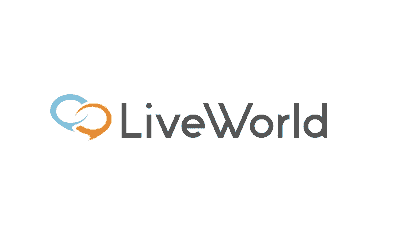 LiveWorld's main focus is to improve companies' customer experience by increasing dialogue and strengthening relationships in the digital world. The diverse roles include monitoring social media posts and responding to customer questions with customized responses provided by the company.
LiveWorld's preferred applicant skillset is pretty standard. Some of the qualities they tend to look for include some experience in customer service, good knowledge of social media and its various tools, landline for training, and a college degree, which adds value and will make you stand out even more.
Employment status: Part-time employee
Potential earnings: $8-$15/hour, your location will also play a great factor into this.
How to get started: You can click here for the link to their careers page, and apply for the social media agent, also, if you happen to run across a position you believe would be a better fit for you, feel free to apply. If you are bilingual be sure to mention that on your application.
---
3. Sitestaff Chat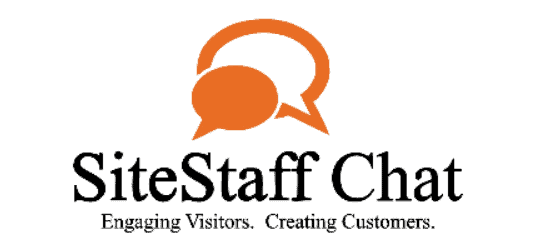 Sitestaff chat is another company that will require you to provide support with chats that result in the highest possible quality leads for their various clients.
Getting into this company may take some time due to its popularity but I highly recommend applying so you can be at the top of the pile as positions open up.
Some of the most important requirements are multi-tasking and typing 65-75+ wpm (Words Per MInute) without any errors. Some of the other skills needed include problem solving, dependability/flexibility, team player, and have empathy in chat with consumers.
You should also mention if you are bilingual and have prior experience
Employment status: Part-time employee
Potential earnings: $10/hour
How to get started: To get started head over to Sitestaffchat.com to brush up on their resources and clientele. Gather your resume and application and send them to [email protected] for review.
---
4. Mod Squad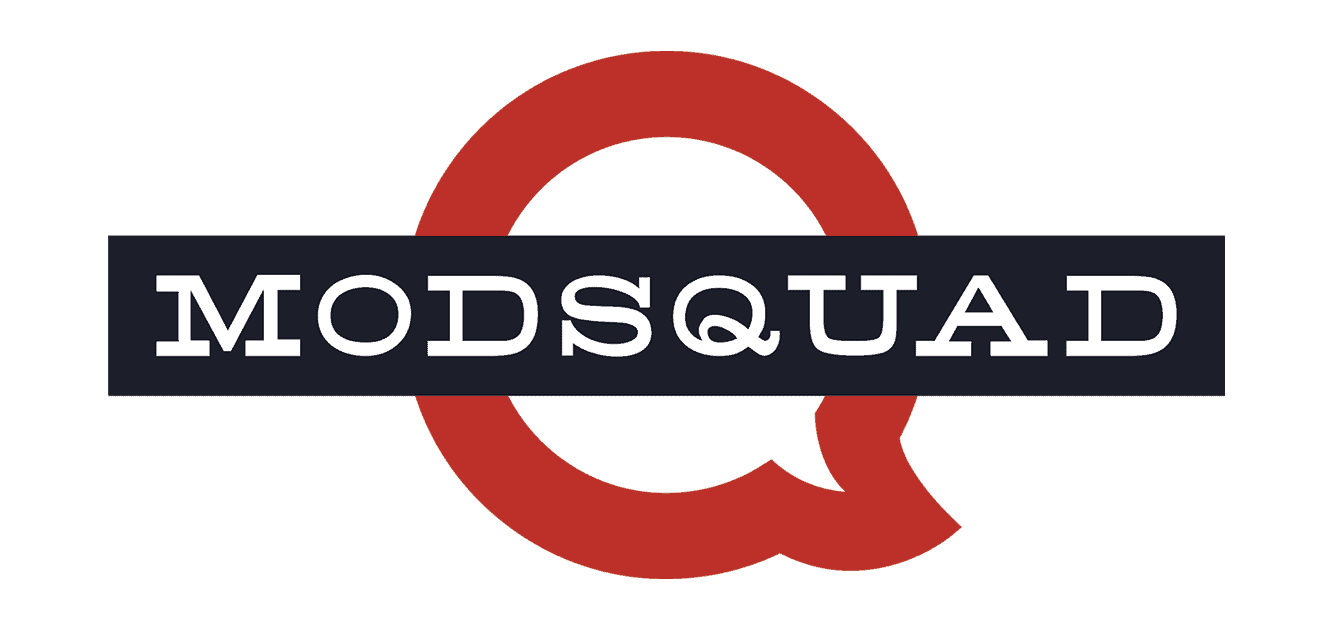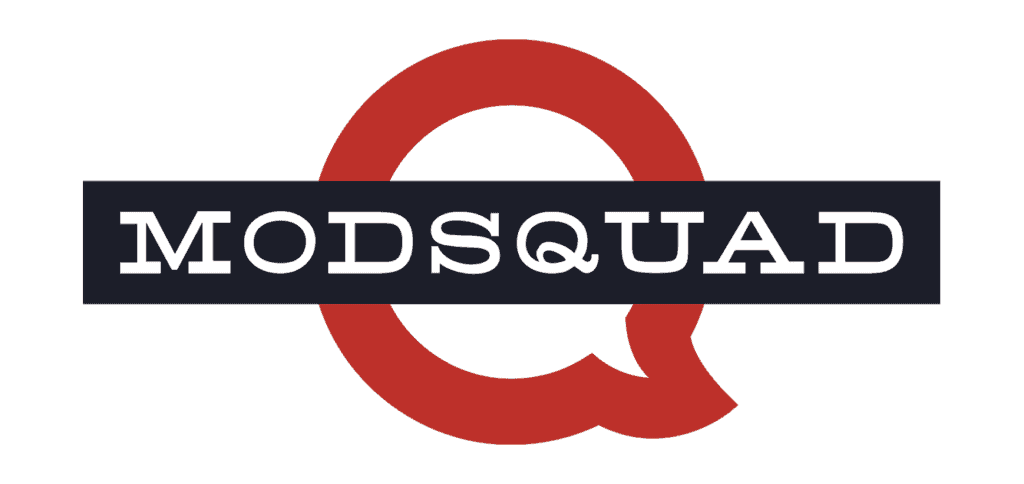 Mod Squad is considered to be a veteran or heavy hitter in the digital engagement field. They have been one of the best high quality social media monitors/chat supporters servicing clients since 2007. Some of the big name clients include the NFL, Warner Bros. Media, Topps, PBS Kids, and that's only a short list of their expansive client base.
If this company sounds familiar to you, it could be because they were previously known as Metaverse Mod Squad.
By joining the Mod Squad you'll be participating in a variety of "projects" such as moderating forums, chatting with customers, managing communities, and buzzing in social media. These are considered individual projects, they'll choose what type of project will be assigned to you based on your skill level.
They also have some very nice benefits for their employees like flexible hours, 401(K), and an unlimited vacation policy just to name a few.
Employment status: Independent contractor
Potential earnings: $8-$15+/Hour
How to get started: Applying at Mod Squad is a simple and easy process. You'll fill out your application at https://modsquad.com/careers/. Be sure to check the position you're applying for because they do offer jobs worldwide, so just make sure it is a Remote or USA job.
---
5. Best Buy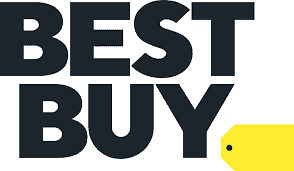 Not many people consider Best Buy as an option in the home operator chat conversation, but they do look to hire remote customer service agents.
They have their remote jobs split between two categories, remote technical support and store care operator. Remote technical support is through Geek squad and a store care operator actually operates with Best Buy itself. Geek squad chat will be focused on technology and it's best optimization, while store care will encompass all of Best Buys products.
Best Buy doesn't have a set typing requirement but if you have good typing skills that's definitely something that can help you stand out. Other skills to keep in mind are multi-tasking, customer service etiquette, problem solving, and a vast understanding of technology.
Employment status: Full-time
Potential Earnings: Starting wage of $15/hour
How to get started: Simply head over to https://www.bestbuy-jobs.com/ to apply
---
6. Outplex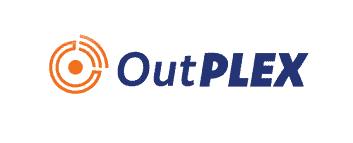 Outplex serves clients from some of the biggest private companies like AT&T, Lowes, Revlon, Sears, and Verizon.
Outplex work from home jobs are exclusive to U.S. candidates
Job requirements: Typing 30-50 wpm with no errors, multi-tasking ability, sales experience is a plus, and a general education degree. Two computer related requirements are hardwired internet and a windows operating system(not MAC).
There are two positions you can be considered for, customer service representative and bilingual customer service representative. Your responsibilities will include answering general questions, resolving problems/clarifying issues, and escalating unresolved issues.
Employment status: Full-time
Potential earnings: $12/hour
How to get started: Click here to apply
---
7. TeleTech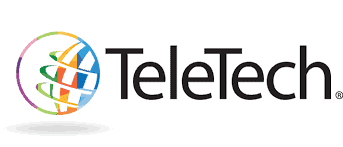 Teletech is a safe company that in the past has been criticized by its employees due to their poor working conditions. Within the last decade they have turned themselves around and have given more focus to their employees and their conditions.
Teletech now operates within 19 countries and has an estimated 50,000 employees and their annual revenue reaches 1 billion dollars.
Job requirements: 18 years or older with a High school diploma or GED equivalent.
Employment status: Full-time/Part-time
Potential earnings: $13/hour
How to get started: Click here to apply
---
8. Upwork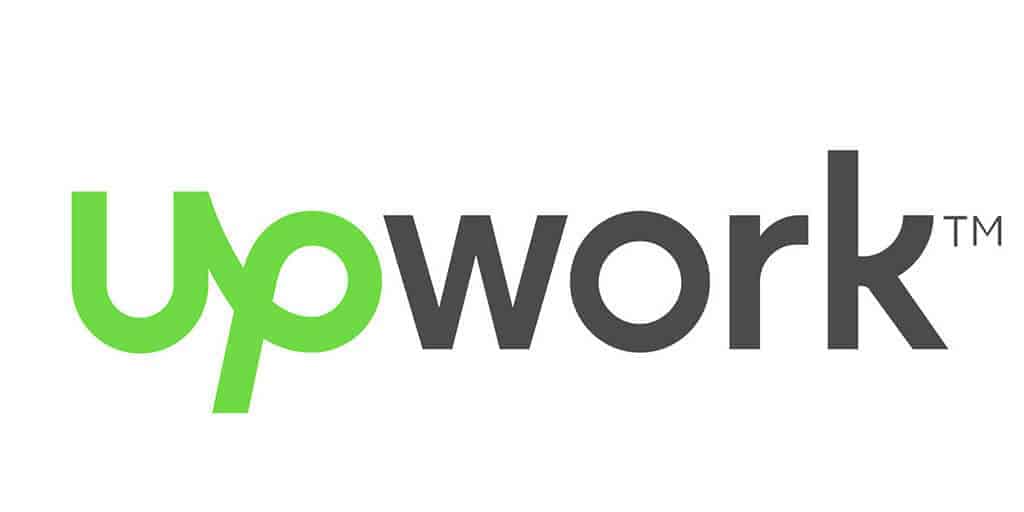 Upwork is going to be a little different than the previous jobs. With Upwork you'll actually be freelancing in chat support.
This means you'll be connecting directly to businesses in need of your service. Businesses like Microsoft, Airbnb, Bissell, and COTY use Upwork to outsource work to freelancers.
The skills needed will be different for each employer. When choosing a project always make sure that the payment is verified, and if you see a job posting you qualify for, apply for it immediately especially if it was recently posted.
Employment status: Freelance work with part-time/full time hours.
Payment potential: Most businesses will have a fixed payment of $50-$5,000 or a negotiable hourly rate.
How to get started: You can head to Upworks listing page from this link and select the filter that best fits your skill set.
---
9. Apple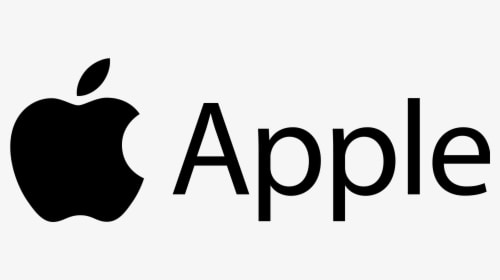 Most people think you'll need to finish college to be able to get into Apple but not with this position.
All Apple requires is for you to have a hardwired internet connection, at least two years of customer service experience, technical support experience, 40 wpm typing, and be able to pass a background check.
Some of their benefits include 12 sick days and 12 vacation days, dental and medical insurance, employee and family discounts, and a 401(K) plan.
Another not so small detail is that you are not required to have prior knowledge about their products and they'll send you a Mac with a headset. Also, Apple will reimburse you for the amount of internet you are using!
Employment status: Full-time/Part-time
Payment Potential: $10-$25+/hour
How to get started: Apple has an entire page dedicated to informing you about their at home advisor jobs. They walk you through the application process and after you complete the hiring process they offer a 3-6 week company paid training program.
---
10. Amazon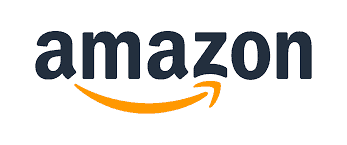 Amazon is another big company that offers chat operator jobs.
Amazon has peak seasons where chats and calls are at an all time high. During these peak seasons employees can be expected to work as many as 60 hours a week!
60 hours a week can sound kind of scary, but it's only for a short period of time.
Job requirements: High school diploma or GED equivalent and at least six months experience in customer service.
Amazon also offers benefits to their employees but unlike Apple you must become a full-time employee to receive Healthcare, 401(K) plan, parental leave, paid time off and holiday, and etc.
Employment status: Full-time
Potential earnings: $15-$20/hour
How to get started: The Amazon application process is very simple, Click on this link to take you to their application process.
---
Are you interested in any of these chat operator jobs? We'd love to hear about it in the comment section below!
If you are wondering how you can make even more money working from home check out our most popular article 30 Real Ways to Make Money From Home Part-Time.
You can even make more money by combining some of these side hustles with your chat operator job.
Multiple streams of income is the true path to wealth.
Did you like this article? Be sure to subscribe to our mailing list and stay in the know about new ways to make money from home, save, and invest. Click here to subscribe.
You Might Also Like:
16 No Phone Work from Home Jobs
20+ Passive Income Ideas from Millionaires
10 Ways to Save Money on a Tight Budget
11 Skills to Learn to Make Money