10 Best Chat Operator Jobs that pay well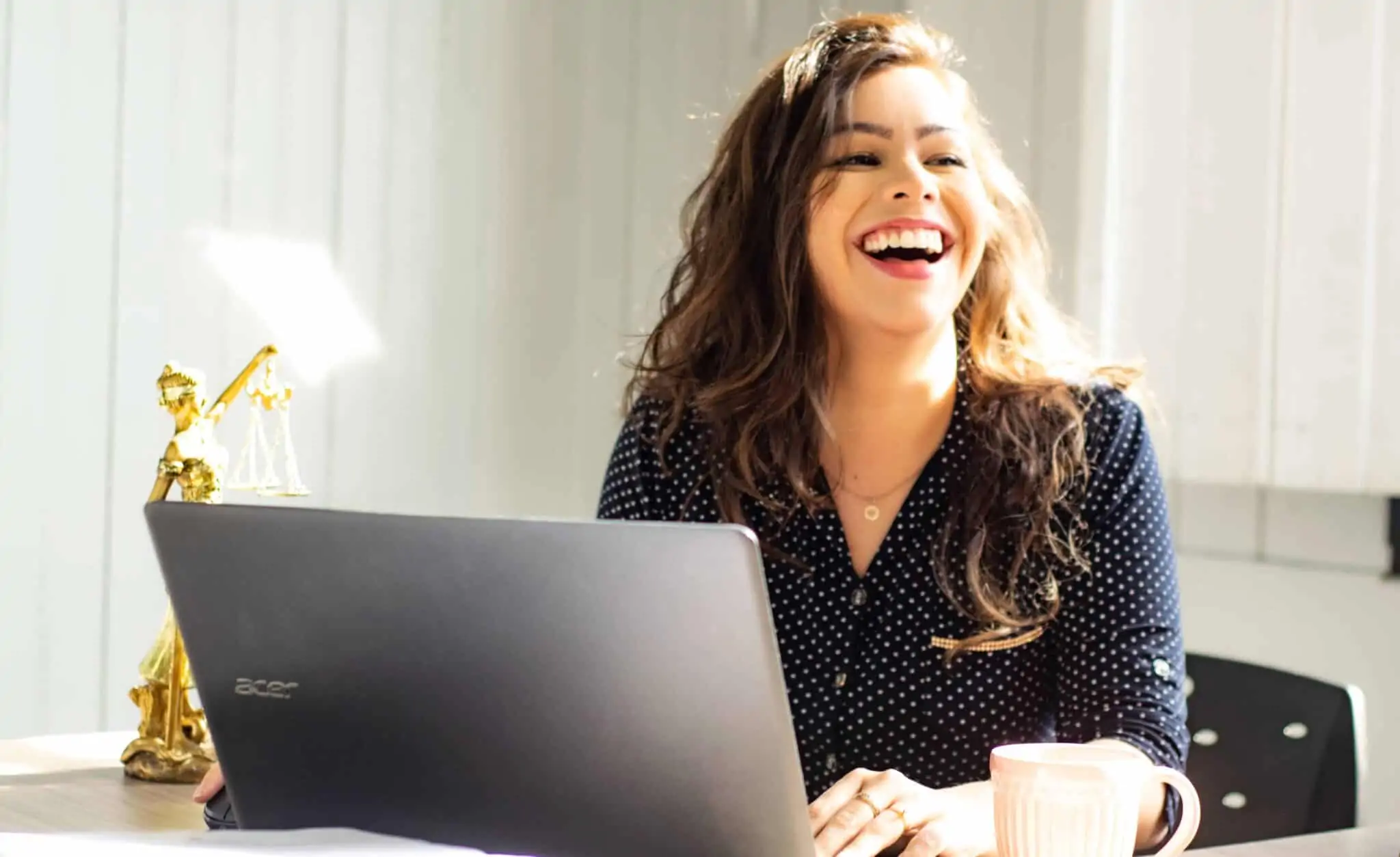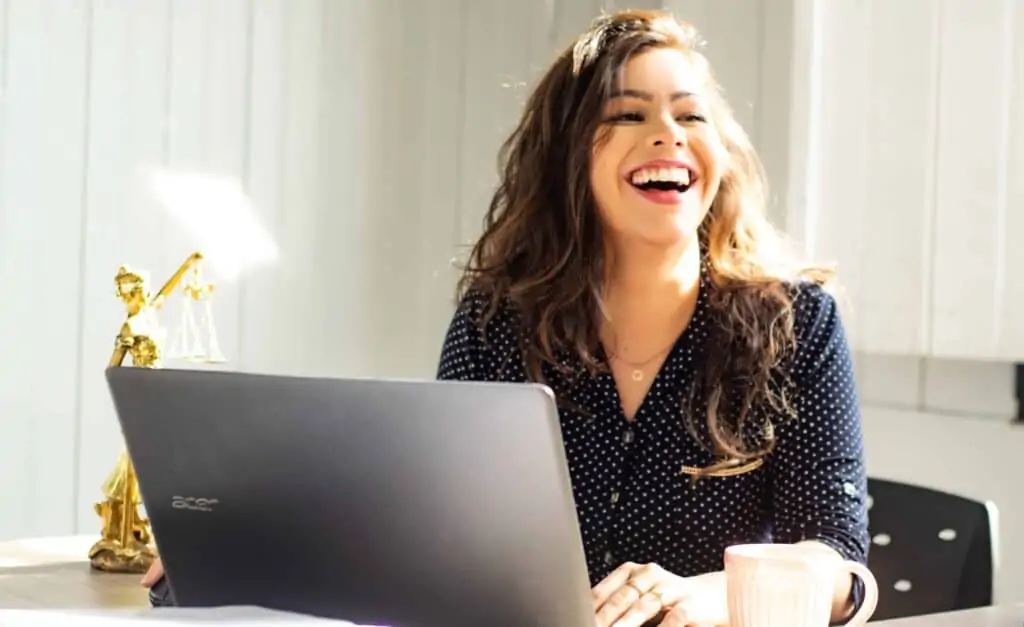 Chat operator jobs from home
Are you looking for legitimate Chat Operator jobs from home that pay well?
If so, you're in the right place.
We wanted to get past the scams, so we found actual people that work as chat operators and asked them who they work for and how much they earn.
And that's exactly what you'll find in this article, legitimate chat operator jobs that people are doing today!
If you're a mom you'll want to also check out our top stay at home mom jobs.
Quick question: Are you on our email list? If you're a mama like me, you definitely want to be on our list where we send out regular new mom jobs, productivity tips, and inspiration to get through this tough yet awesome journey of motherhood. Click here to subscribe.
To make sure we're on the same page on what this position entails let's answer these questions:
What is a Chat Operator?
A Chat operator can have a variety of responsibilities depending on their place of work, but the main task is usually responding to customer inquiries about a company's products or services online in real time.
Chat operators fall under the umbrella of customer service or digital support.
How do you become a Chat Operator?
Most companies would like you to have previous customer service experience, excellent typing skills and at least a high school diploma or GED. Review the companies job requirements below to see which one you qualify for and apply.
How much does a Chat Operator Make?
Chat Operators can expect to earn $10-$25 per hour.
We have a list of even more work from home jobs you can consider that go up to six-figures and many of them don't require previous experience. You can check it out in our Highest Paying at home jobs
Looking for a job is a job, so we're here to make your search easier. We did the research so you won't have to.
I do want to tell you that just because this is a non phone job it doesn't make it easier. It's just as stressful as other phone jobs and still needs your full attention where you could be handeling more than one chat at a time.
Below are the 10 best chat operator jobs that are hiring now:
1. Dyson
Dyson has grown into a technology company with a global footprint. They have offices from Auckland to Zurich, via Shanghai, Moscow, and Chicago.
In this role, you will communicate with their customers primarily via chat and email. You may also communicate with them via social media platforms. At peak times or as needed, you may also communicate with them via phone. A USB plug-in phone is provided for your convenience.
Following equipment is provided: laptop computer, monitor, keyboard, mouse, and USB plug-in phone. You will need to have access to your own high-speed internet and a quiet work environment free from noise and other distractions.
Hours are 2 pm-10 pm eastern time 4 weekdays and 1 weekend day. You can shift bid after 3 months and hours are 24/7. You don't actually have to make calls, except in a rare blue moon occasion when a customer is having trouble navigating a pay link, etc
This job pays very well and because of that, it goes FAST. They only hire 10 to 11 people per class.
Requirements: 1 year of chat experience. They ask extensive questions about chat experience in the interview, it's their main requirement.
Potential Earning: $16/hr.
Employment status: W2 Full Time with Benefits including health and wellness (medical, dental, vision), 401K, as well as a generous PTO (paid time off) program (including sick and holiday pay)
How to get started: Apply here and type in "customer" for all customer service/chat related jobs
2. Smith.ai
Answer calls and web chats for a variety of businesses and professionals across the US alongside the fun and friendly team at Smith.ai. It's fast-paced work, so previous phone experience is a must. Applicants will need to be in the US, Canada, or Mexico.
Smith.ai operates 24 hours a day, 7 days a week. Choose a full-time or part-time schedule. Currently hiring for shifts Monday – Sunday between:
10am – 9pm Eastern

9am – 5pm Central

8am – 4pm Mountain

7am – 3pm Pacific
You must be available 4 hours a day, 5 days a week (minimum of 20 hours per week, 40 hours max). Shifts are broken into 2- to 5-hour blocks. Applicants will need to be from the US, Canada, or Mexico.
COMPENSATION & BENEFITS
Pay is hourly and starts at $10 per hour  ($11/hour for bilingual English-Spanish receptionists), with raises based on performance and longevity with the company.
Benefits include:
Medical, dental, and vision insurance
Retirement plans
Cash bonuses
Weekly pay
How do I get started?  Apply at Smith.ai Here
---
3. Kelly Connect
Kelly Connect is a company that connects you with different work from home opportunities and chat operator jobs are one of them.
Many people we spoke with said they do require you to work weekends and holidays, so just be aware before applying if this will be an issue.
Potential earnings: $13.50+/hr.
How to get started: Click here to submit your resume and get started.
---
4. Sitestaff Chat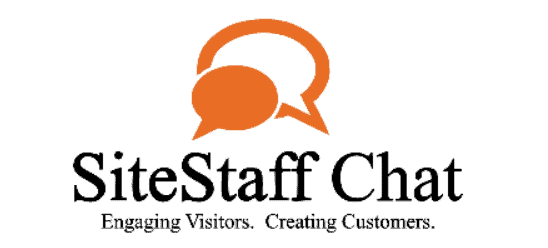 Sitestaff chat is another company that will require you to provide support with chats that result in the highest possible quality leads for their various clients.
Getting into this company may take some time due to its popularity but I highly recommend applying so you can be at the top of the pile as positions open up.
Some of the most important requirements are multi-tasking and typing 65-75+ wpm (Words Per MInute) without any errors. Some of the other skills needed include problem solving, dependability/flexibility, team player, and have empathy in chat with consumers.
You should also mention if you are bilingual and have prior experience
Employment status: Part-time employee
Potential earnings: $10/hour
How to get started: To get started head over to Sitestaffchat.com to brush up on their resources and clientele. Gather your resume and application and send them to [email protected] for review.
---
5. Mod Squad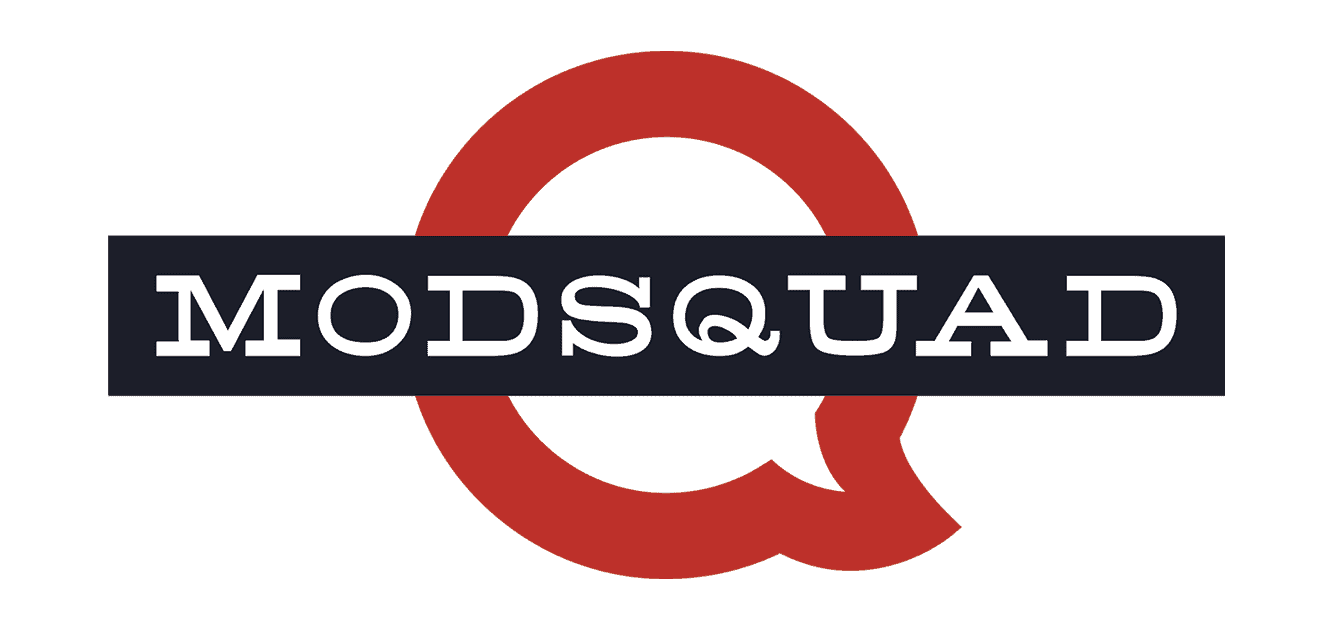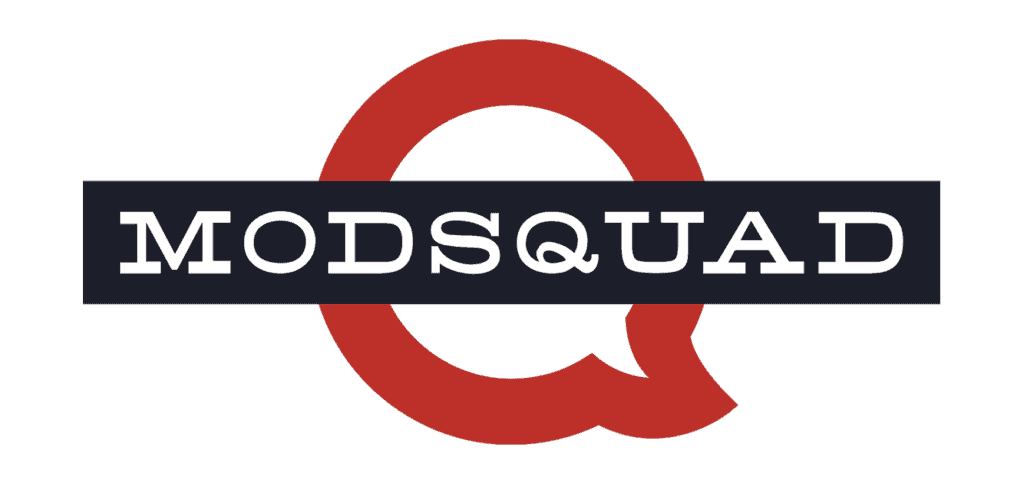 Mod Squad is considered to be a veteran or heavy hitter in the digital engagement field. They have been one of the best high quality social media monitors/chat supporters servicing clients since 2007. Some of the big name clients include the NFL, Warner Bros. Media, Topps, PBS Kids, and that's only a short list of their expansive client base.
If this company sounds familiar to you, it could be because they were previously known as Metaverse Mod Squad.
By joining the Mod Squad you'll be participating in a variety of "projects" such as moderating forums, chatting with customers, managing communities, and buzzing in social media. These are considered individual projects, they'll choose what type of project will be assigned to you based on your skill level.
They also have some very nice benefits for their employees like flexible hours, 401(K), and an unlimited vacation policy just to name a few.
Employment status: Independent contractor
Potential earnings: $8-$15+/Hour
How to get started: Applying at Mod Squad is a simple and easy process. You'll fill out your application at https://modsquad.com/careers/. Be sure to check the position you're applying for because they do offer jobs worldwide, so just make sure it is a Remote or USA job.
---
6. Asurion
Asurion is a company that hires people for remote work. From corporate roles to tech repair, they support more than 300 million customers.
They have also offered to mail you a phone and headset. There is great potential for growth in this company where we have seen people move up in as little as 6 months.
Potential earning: Starting pay is $13.50 and they pay bi-weekly
Employment status: W2
How to get started: Apply here and type in Chat in the search bar and all related chat jobs will show up.
---
7. Outplex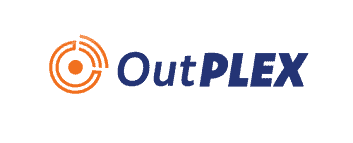 Outplex serves clients from some of the biggest private companies like AT&T, Lowes, Revlon, Sears, and Verizon.
Outplex work from home jobs are exclusive to U.S. candidates
Job requirements: Typing 30-50 wpm with no errors, multi-tasking ability, sales experience is a plus, and a general education degree. Two computer related requirements are hardwired internet and a windows operating system(not MAC).
There are two positions you can be considered for, customer service representative and bilingual customer service representative. Your responsibilities will include answering general questions, resolving problems/clarifying issues, and escalating unresolved issues.
Employment status: Full-time
Potential earnings: $12/hour
How to get started: Click here to apply
---
8. TeleTech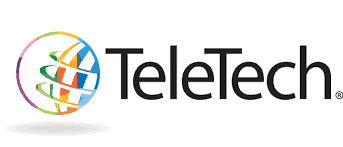 Teletech is a safe company that in the past has been criticized by its employees due to their poor working conditions. Within the last decade they have turned themselves around and have given more focus to their employees and their conditions.
Teletech now operates within 19 countries and has an estimated 50,000 employees and their annual revenue reaches 1 billion dollars.
Job requirements: 18 years or older with a High school diploma or GED equivalent.
Employment status: Full-time/Part-time
Potential earnings: $13/hour
How to get started: Click here to apply
---
9. Apple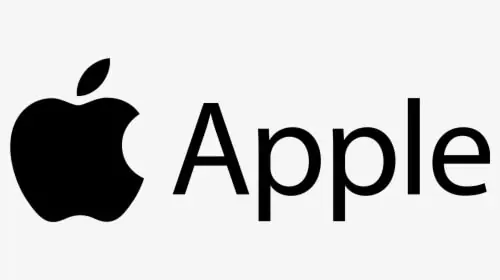 Most people think you'll need to finish college to be able to get into Apple but not with this position.
All Apple requires is for you to have a hardwired internet connection, at least two years of customer service experience, technical support experience, 40 wpm typing, and be able to pass a background check.
Some of their benefits include 12 sick days and 12 vacation days, dental and medical insurance, employee and family discounts, and a 401(K) plan.
Another not so small detail is that you are not required to have prior knowledge about their products and they'll send you a Mac with a headset. Also, Apple will reimburse you for the amount of internet you are using!
Employment status: Full-time/Part-time
Payment Potential: $10-$25+/hour
How to get started: Apple has an entire page dedicated to informing you about their at home advisor jobs. They walk you through the application process and after you complete the hiring process they offer a 3-6 week company paid training program.
---
10. Amazon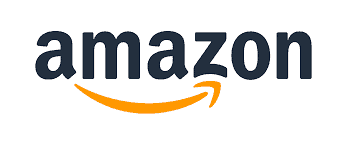 Amazon is another big company that offers chat operator jobs.
Amazon has peak seasons where chats and calls are at an all time high. During these peak seasons employees can be expected to work as many as 60 hours a week!
60 hours a week can sound kind of scary, but it's only for a short period of time.
Job requirements: High school diploma or GED equivalent and at least six months experience in customer service.
Amazon also offers benefits to their employees but unlike Apple you must become a full-time employee to receive Healthcare, 401(K) plan, parental leave, paid time off and holiday, and etc.
Employment status: Full-time
Potential earnings: $15-$20/hour
How to get started: The Amazon application process is very simple, Click on this link to take you to their application process.
---
Are you interested in any of these chat operator jobs? We'd love to hear about it in the comment section below!
If you are wondering how you can make even more money working from home check out our most popular article 30 Real Ways to Make Money From Home Part-Time.
You can even make more money by combining some of these side hustles with your chat operator job.
Multiple streams of income is the true path to wealth.
Make sure to join our FREE mompreneur tribe on our exclusive email list. Where we send out new mom jobs, financial tips, and more! Subscribe here.
You Might Also Like:
16 No Phone Work from Home Jobs
20+ Passive Income Ideas from Millionaires
10 Ways to Save Money on a Tight Budget
11 Skills to Learn to Make Money