18+ Legitimate Online Jobs From Home With Little to No Investment

Find out how to Work Online from Home and get Paid!
Because of the advancements in technology today, you can legitimately make money online.  I know this because I'm doing it and so are many others.
Making money online has recently become my new OBSESSION!
I was looking for a stay at home mom job, and I stumbled upon blogging.
In the short time that I've been blogging I've learned some great tips that have helped me gain a pretty good profit while doing what I enjoy and based on today's technology, I can do it from basically anywhere with an Internet connection. 
You can see how I manage to work 8 hours a day with a newborn and a toddler.
Whether you're a stay-at-home mom, college student, or even working a full or part-time job, there are many ways to make money online.
If you're one of my regular readers, you already know I only post things that actually work.
Hence the name "Tried and True".
So take a look at how I make money online along with many other ways because I know blogging is just not for everyone.  
The idea is to get inspired by these tactics, find what works for you, and discover a new way to make money. 
Related Articles:
15 Ways to Make Money Online Without an Investment
17 Ways to Make Money from your Smartphone
Make sure you join our mailing list as we continue to update this list with more ways to make money online.
This post contains affiliate links, which means I may receive a small commission, at no cost to you, if you make a purchase through a link.
Here are the top 18 Ways to Make Money Online with little to No Investment
1. Blogging
Blogging is #1 on the list because it's what I do. I've been able to make money from blogging in four different areas:
Ads

Affiliate Marketing

Sponsorships

Freelance Work
Before I dig deeper into these revenue streams, I do want to preface that blogging takes A LOT of work and it's really only for the strong at heart.
You will have so many doubters, and YOU will probably be your biggest one.
Once you have made up your mind that this is what you are going to do and you will stop at NOTHING to make it work, well then blogging will work for you.
Getting started does not have to cost a lot, I only paid $84 and that included the theme (website template) and host (a place to host your website). You can see how I started my blog here.
If you don't know what to blog about Scrivs from Obstacle.co says the 7 top blog niches that gain the most traffic and make the most money are How to Make Money, Personal Finance, Health and Fitness, Food, Beauty and Fashion, Lifestyle, and Personal Development. 
You can certainly make money in other niches, but these are just the most popular. I will tell you that it can take several months before you earn money blogging but it can pay off significantly.st money.
I make over $2,000 a month and my goal by the end of the year is to be making $10,000+ a month.
2. Ads
Many people monetize their websites through ads.  When you are just starting out I recommend using Google Adsense, although you won't get paid much you'll at least get something.
To make money from ads, you'll need people to visit your website. You can see how I do that here.
I made VERY little with Google Adsense.
Thankfully, I've recently joined Mediavine which pays 5-10X more than Google Adsense!
In just the short time (two weeks) I've been with Mediavine I've already tripled my ad revenue.
You'll need a minimum of 25,000 sessions within the last 30 days to apply.
I love the idea of being at the park enjoying my kids or doing whatever and making money while people visit my website.
3. Affiliate Marketing
Most people have never heard of Affiliate Marketing.  I had no idea until I started blogging and it's one of my favorite ways to make money online because it is completely passive income like my ad revenue.
To make it simple, Affiliate Marketing is referring a product or service to a friend/reader and getting paid for it.
I go more in-depth about Affiliate Marketing here.
Companies want to get found in this crowded marketplace (the internet), and they need people to help spread the word about their product/service. So much that they will pay you a commission for referring people to their site that make a purchase.
Perfect example: I am an affiliate of Milotree. You know the pop-up that came across your screen (or it should have if you're on a desktop) that said follow me on Pinterest?  It should have looked like this,

Well, that popup is run by Milotree, and it has helped me gain over 3,000 Pinterest followers in a short time. You can see why Pinterest followers are so important here.
I seriously can't believe how fast my following has grown on Pinterest due to Milotree, so I signed up for their affiliate program, I was given a special referral link, and I wrote about it here.
From that post so far 25 people have purchased Milotree and I've made $500.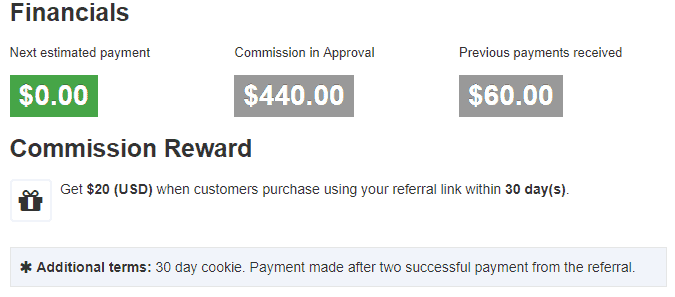 Milotree costs $9 a month, and I get $20 for every person that signs up using my special link, and it's growing every day.
That's how Affiliate Marketing is supposed to work.
Promoting a product or service that you've actually used or heard great things about.
Affiliate Marketing is great BUT don't think you'll get paid right away.
For this particular program, I won't get paid until two successful payments from the referral which is two months.
I'm a part of many other affiliate programs, but this is just one I wanted to highlight. I'm still new at this, and I'm just scratching the surface, there is so much potential to make more.
The more people that visit your website increases your chances to make more affiliate sales. That's why traffic is so important.
Related Articles:
How I Use Pinterest to Drive Massive Traffic to my Website
How April Lewis makes $6,000 A MONTH from affiliate commissions using Facebook
4. Sponsorships
It's funny, as I was writing this article I received my first email for a sponsorship opportunity. The company approached me about helping promote their new business and asked for my pricing.
I did a little research and proposed $250 for all the things I could do to promote their business, and they accepted! It was the EASIEST $250 I ever made, I wrote the article in about 2 hours, sent it for their approval, and posted it.
I shared it with my social media networks, and I promoted it on Pinterest, and it actually went viral. You can see that article here.
This reminded me that this is another revenue stream that I haven't even really tapped into yet. So I will focus on looking for more Sponsored opportunities.
Social Blue Book can help you determine what your rates should be.
5. Freelance Work
I've had such great success with my blog in such a short amount of time I wanted to help others and make some more money.
I signed up for Upwork to find freelance opportunities and got the first one I applied to (that's typically not always the case).
I agreed to help someone grow their traffic by doing what has worked for me for $250 for one month, but I will say I should have charged WAYYY more.  
I didn't realize how much time I was going to put into this BUT this is a great learning experience AND a great case study to show others how I helped this person grow traffic from nothing to XX, XXX monthly views.
That should help justify charging much more for my next client.
There are many other things you can do as a freelancer; I recommend checking out Upwork to see if they have something that works for you.
Consider the following when applying to jobs on Upwork:
Focus on the projects with only 5-10 proposals or less submitted (less competition)
Check that the client has the "blue verified payment check" before applying
When you see a job that fits you, apply for it immediately!
If you live in the U.S., make sure to check "U.S. Only."
If you are pitching your first job, try to offer your services for free for one week to ease the client's mind since you have no references or reviews. If the client likes you move on with the "paid service" the following week. That's how I won my first job, and the client still paid me for my first week.
Related: 19 of the Best Part-Time Jobs Online that Pay Well
Do you like to write? You can make a lot of money as a writer, I know because I interviewed Holly Johnson who makes OVER $200,000 a year as a Freelance Writer. I didn't even know that was possible!
How much can I make? Holly Johnson said that she finds it hard for you NOT to earn AT LEAST $40,000 to $50,000 a year working full-time as a writer.
How do I get started? Holly Johnson found the secret sauce when it comes to writing and charging the right rate for your work. She created a free introductory training on how to build a six-figure writing career. I highly recommend taking her course if you want to work from home writing and follow her path to success. I also have a number of ways to get writing gigs at the end of this article.
If you like shopping (unlike me) and searching for a good deal, you should definitely consider Amazon's FBA program. You find good deals on products at brick and mortar stores or wherever and resell them on Amazon for a higher price.
I recommend taking this FREE 7 Day Email Course on how to start selling on Amazon from Jessica who makes a full-time living doing this and her husband was able to quit his job to work with her in less than a year of starting!
8. Virtual Receptionist
Answer calls and web chats for a variety of businesses and professionals for Smith.ai, working alongside a close-knit team from around the country.
Smith.ai operates Monday through Friday from 5:00 a.m. to 6:00 p.m. PT / 8:00 a.m. to 9:00 p.m. ET.
You must be available 4 hours a day, 5 days a week (minimum of 20 hours per week, 40 hours max). Shifts are broken into 2- to 5-hour blocks. Applicants will need to be from the US, Canada, or Mexico.
COMPENSATION & BENEFITS
Pay is hourly and starts at $10 per hour, with raises based on performance and longevity with the company.
Benefits include:
Medical, dental, and vision insurance
Retirement plans
Cash bonuses
Weekly pay
How do I get started?  Apply Here
9. Create an Online Store with Drop Shipping
Drop shipping is a method where you can sell third-party products from a Drop Shipping Company without ever seeing or shipping the item. When you make a sale, the product is shipped directly to the customer from the drop shipper.
Your profit is the difference between what you charge your customers and what the drop shipping company charges you.
Here is a great infographic to show how it works: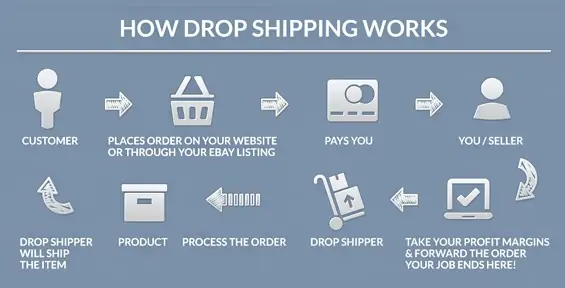 Theo McArthur has great success with drop shipping and created a course on Udemy that teaches you how to launch your first profitable Dropship Website in 14 Days or less and grow your Income to $10,000 per month in profits.
Online teaching is growing thanks to the advancements in technology, and it's an excellent way to make money at home if you have teaching experience or knowledge of a specific subject.
You can make anywhere from $10.50-$60 per hour, see the full list of recommended companies hiring here.
If you are task-oriented and have skills in the areas of social media management, editing, graphic design, researching, writing, photoshop editing, administrative duties, video editing, or data entry you should consider becoming a Virtual Assistant.
To become your own boss, I highly recommend checking out my article How to Become a Virtual Assistant from Gina Horkey (now Six-figure VA)
Transcriptionists listen to audio files and record (type) what they hear. If you have patience and the ability to sit for long periods of time and an eye for detail, you should consider transcribing.
How much can I make? You can make $7-$21 per hour or more if you start your own business.
How do I get started? Take this Free Mini-Course for a full overview of transcribing and how to get started. I also have 4 companies hiring along with a work at home success story on transcribing in my article on How to Work from Home Transcribing.
13. Become a Proofreader
Do you find yourself easily catching errors when reading? Do you cringe when you see grammar mistakes? If so, you might make a great Proofreader. Proofreaders are NEEDED, I know because I use one myself.
How much can I make? Caitlin Pyle made $43,000 her first year Proofreading PART-TIME! You can see the full interview in my How to Become a Proofreader article. There are many others making between $1,000-$4,000 a month.
How do I get started? If you want to learn the skills needed to start your own freelance proofreading hustle or see if this is the right career for you, check out this FREE introductory workshop.
Bookkeepers record financial transactions, and it can be done either as a freelancer or for a company remotely. Did you know you could become a bookkeeper without a degree or even previous experience?
The ever-popular Ben's Bookkeeper Launch course teaches you EVERYTHING you need to know and how to start making $60 per hour.  
Although the course is quite pricey ($2,000 but they do offer payment plans), it's definitely an investment to make more money than you ever have.
Check out his FREE video series to see if the course is right for you and if not…move on.
See how these two moms took the course and found great success after.
If you have prior skills and experience as a Bookkeeper, consider applying to Accountingdepartment.com, Belay, or check out the available positions using job boards like FlexJobs and Upwork.  
Are you on Social Media and think you would like to post on behalf of businesses, respond to inquiries, messages, and comments (both good and bad) from home or anywhere? Consider becoming a Social Media Manager.
See how Annelise got started and how you can too, also check out this highly recommended course on How to Become a Freelance Social Media Manager 
You can make $1,000 to $10,000 a month depending on your experience and how many clients you have.
Do you know what a Search Engine/Social Media Evaluator does? They basically rate social media ads, and search engines results for relevancy. This job is perfect for moms because it does not require getting on the phone, you make your own schedule, and it does not require any training.
There are many pros to this job, and because of that, there may be lows in available work, but you can check it out here.
You can make $12.50 – $14 per hour, this varies by company, and you can apply here.
17. Sign up for Research Studies – Up to $400 per study
You can make quick easy money by participating in research studies. Below are the best-paid companies to sign up for
18. Take paid online surveys ($50-$100 or more each month)
Share your opinion to help brands deliver better products and services and get paid in the form of gift cards or through PayPal.
I only recommend signing up for Survey Junkie, Swagbucks, and PrizeRebel. The more survey sites you sign up for, the more you'll make.
You can also get paid for watching videos with Swagbucks.
Tip: Open a separate email account solely for surveys. You'll start to get inundated with emails and it will be more manageable in a different account.
19. Use Ebates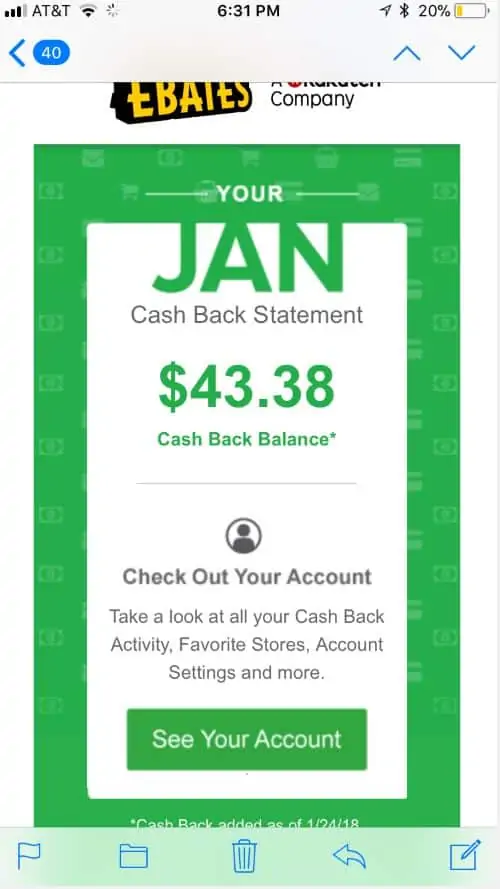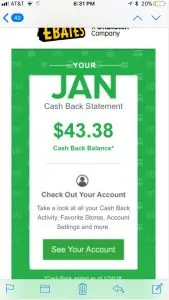 Do you shop online? Why not make a little money as you spend.  I really rack up my Ebates account during Christmas time; you earn cash back rewards for just shopping online.  See my January cash back statement, a nice little bonus for shopping online :-).
Better than nothing, right?
Check it out here and earn $10 if you spend at least $25.
Have you ever heard of Honey? You'll no longer need to search for coupon codes and sales again! Click on the Honey button during checkout and Honey will automatically apply coupon codes to your shopping cart.
Great way to save money and find deals without doing the work yourself. It's FREE and you can check it out here.
20. Get Paid to Test Apps and Websites
Companies need feedback on the user experience of their websites and they'll pay you to get it. This is one of the easiest ways and quickest to make money online.
Here are two companies to work with that will give you $10 per test and they take around 15-20 minutes. Up to $60 per test with User Testing.
---
Did you find anything that interests you? If not, check out
FlexJobs
. With
FlexJobs
, you can access hand-screened remote, part-time, freelance, and flexible jobs—quickly and easily! 
Use my code FLEXLIFE for 30% off.
Bonus Tips
Use One Credit Card On EVERYTHING
We had over $500 in cash back rewards last year aka my Christmas shopping money. My husband and I put EVERYTHING on our Chase Freedom credit card and pay our bill off every month in FULL (NEVER pay interest, don't just give your money away).
This is FREE money!
The more you charge on your card, the more cash back you'll receive, that's why I recommend having ONE credit card that you put everything on.
If you sign up for the Chase Freedom Credit card you get a $150 bonus if you spend $500 within the first 3 months. That should be easy to do if you use it on everything like us.
You can even spend your cash back rewards to pay on your credit card balance or however you want. I have $654.14 right now and counting!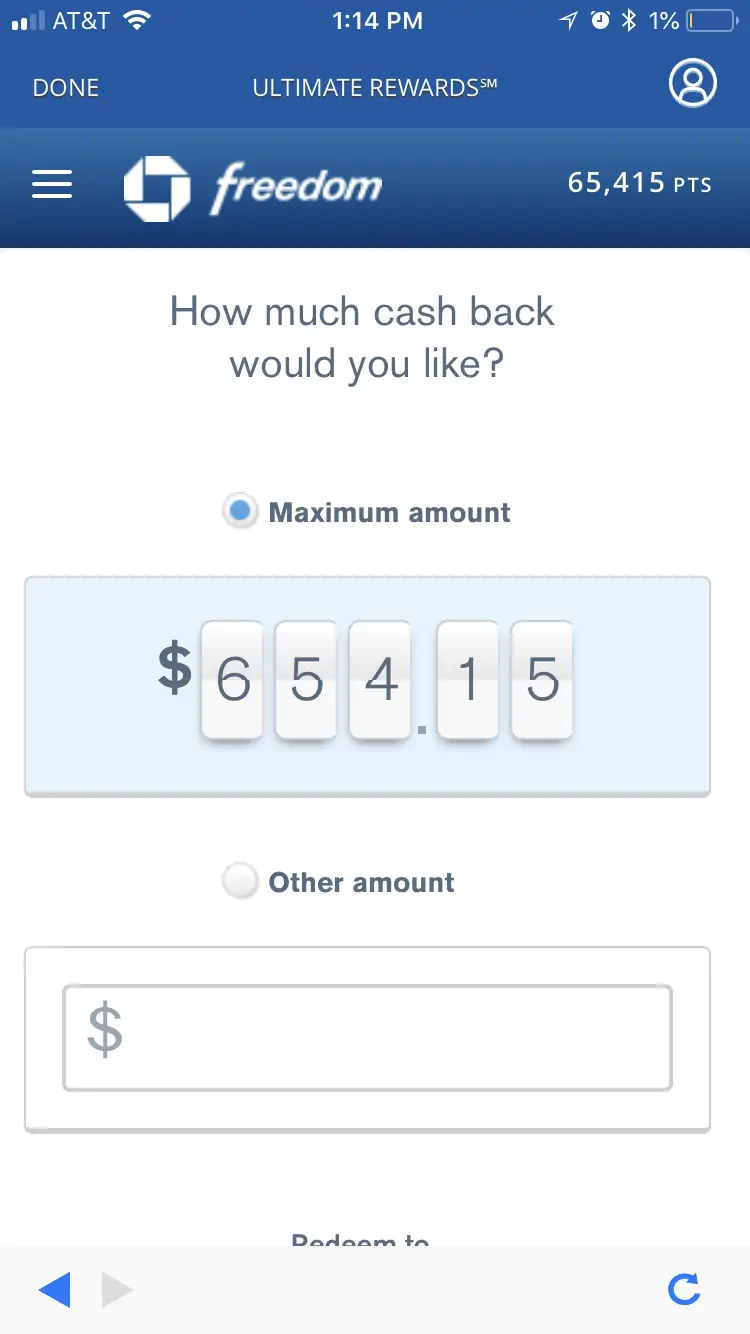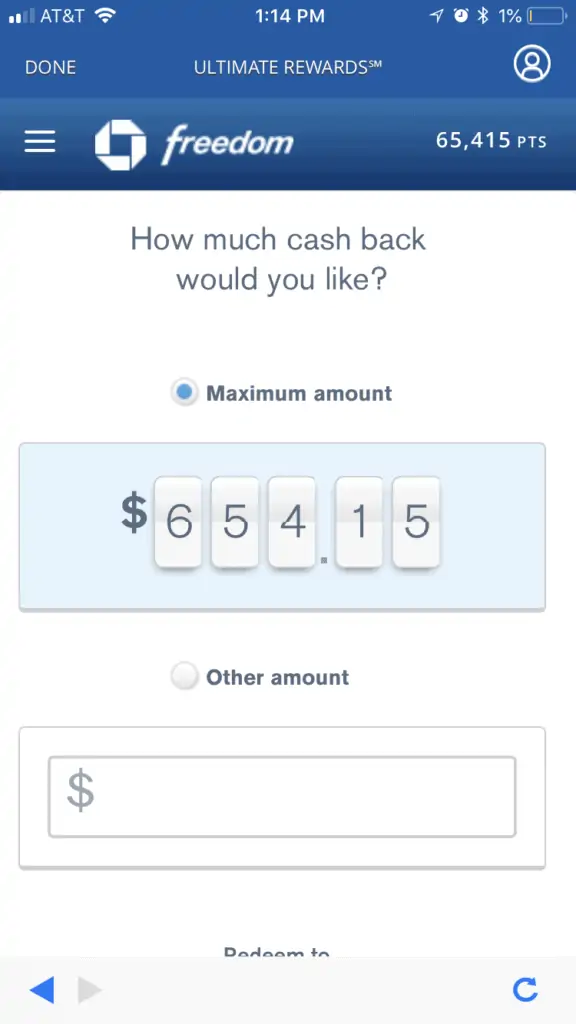 Get Cash Back on Groceries
Ibotta allows you to get cash back for items you purchase.
How it Works:
Download the Ibotta App and before you shop, add offers on great products by completing simple tasks on the app.
Buy the products you selected at any participating store. Don't forget your receipt!
Redeem your offers by taking a photo of your receipt. Ibotta will match the items you bought to the offers you selected and give you the cash!
Your cash back will be deposited into your Ibotta account within 48 hours.
Start Investing (In Change!)
Acorns is a neat way to start micro-investing. It rounds up your purchases to the nearest dollar and invests the difference on your behalf.
You can link as many credit or debit cards as you like and put your "change" to work for you in a low-cost ETF. The service costs $1 a month BUT for College students it's FREE!
I can't wait to see how much I've earned with this; I'll definitely report back.
Bonus: Sign up with my link and we both get $5 to invest and plant an oak tree to help the world around us grow.
---
The normal fee each month would be $14.95 a month but it's less using my code. Now, I'm not a fan of paying to find work but I get they have to get compensated somehow for hand-screening each job they post.
Once you find a job you can cancel and if you don't think it's worth it, simply request a refund.
So there's no real risk. What's the worst that could happen, you find a job?
Final Thoughts
I hope this list gave you some insight on how to make money online and ideas you can put into practice today.
The ultimate goal here is to achieve financial freedom through multiple income streams, saving, and investing. 
If you found this content helpful, please be sure to subscribe to our email list as we continue to find more ways to make money.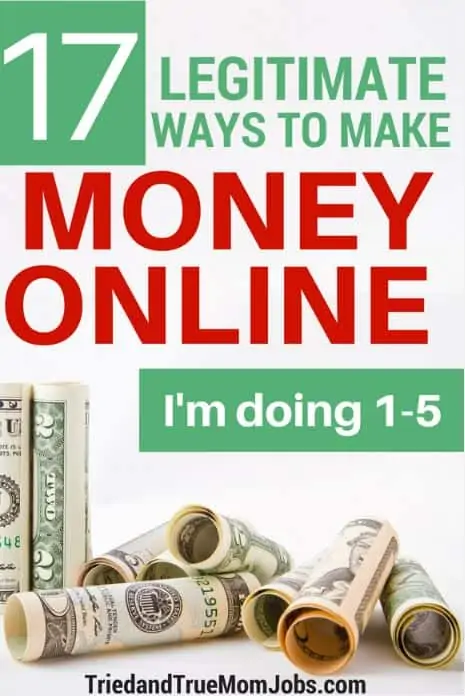 Have you made money online? Please Share.
You Might Also Like:
How to Make $100 a day or more
How She Retired at 31 with a Million Dollar Portfolio
18 Ways to Make Money from Home that Pay Well
18 Legitimate Online Jobs From Home With Little to No Investment