How to Become a Virtual Assistant and Earn Up to $100/hr.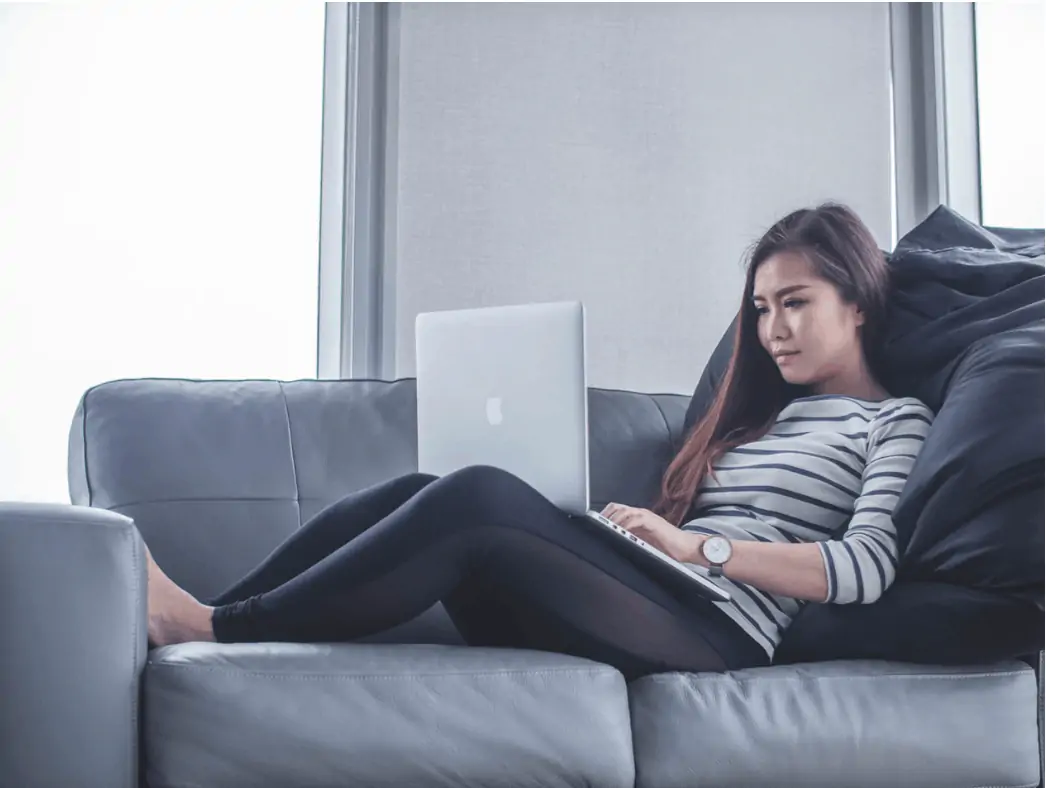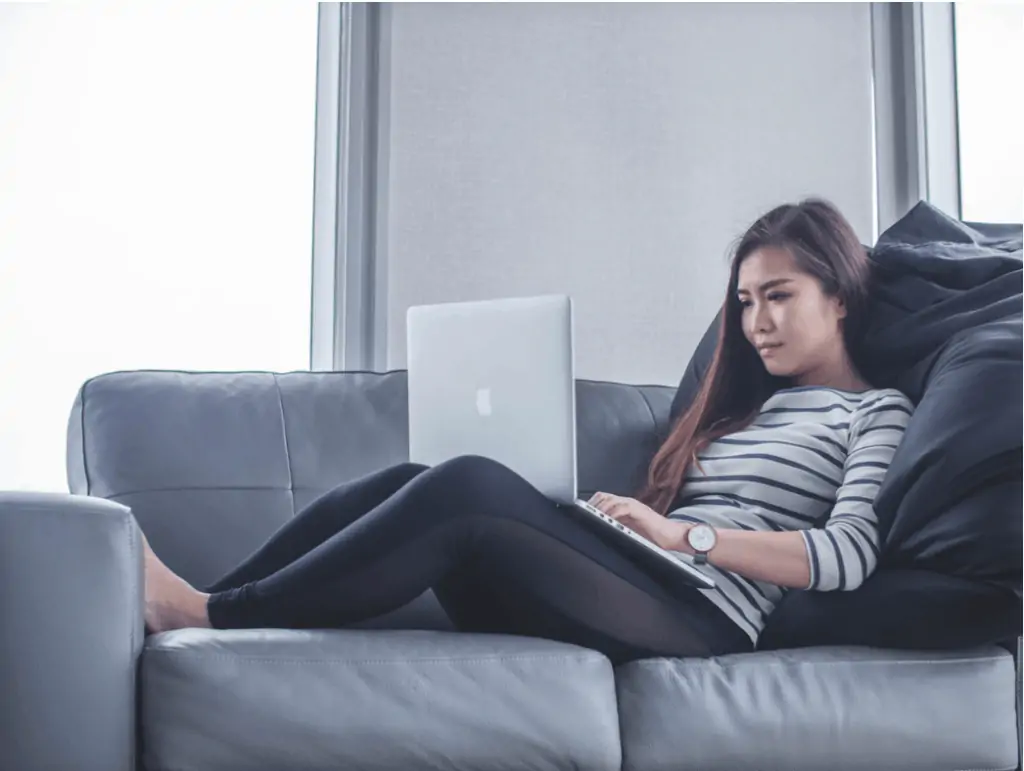 Virtual Assistant Services
Do you want to know how to become a virtual assistant?
One of the best ways to make money from home is by completing Virtual Assistant work.
Most of these positions are part-time, which gives you the flexibility to spend more time with your family. Depending on the company and your availability you can work however much you want.
Virtual Assistant work is in my top 20 list of stay at home mom jobs because of its flexibility.
In this post, Gina Horkey (Six-figure Virtual Assistant) shares with us everything we need to know about becoming a Virtual Assistant even with no previous experience.
If you don't want to start out on your own below I have a list of recommended companies hiring Virtual Assistants and their average pay.
Quick question: Are you on our email list? If you're a mama like me, you definitely want to be on our list where we send out regular new mom jobs, productivity tips, and inspiration to get through this tough yet awesome journey of motherhood. Click here to subscribe.
This post contains affiliate links, which means I may receive a small commission, at no cost to you, if you make a purchase through a link.
What does a Virtual Assistant do?
A virtual assistant is really just anyone that trades task for pay from afar. Or in other words, an individual that offers services virtually as a contractor or self-employed individual to clients.
Services offered can include everything from email management, content creation, bookkeeping, graphic design, social media and more! 
How much should you charge as a Virtual Assistant?
From the little research that exists, the average North American virtual assistant earns between $25-$40 per hour.
This is going to depend on your experience, skill-set, and areas of expertise. The more specialized your services and the more experience you have, the more you can charge.
I've seen people in our community charge as little as $15 per hour and others earn more than $100 per hour (including myself). Ultimately it comes down to being really good at what you do and finding clients that value what you're offering them.
How quickly you start earning honestly depends on how quickly (and frequently) you start putting yourself out there for hire.
In my opinion, contracting and working virtually is the way of the future.
People (clients and virtual assistants alike) crave increased flexibility. And what better way to obtain it than to build a business and/or team virtually?
Clients (typically small business owners, entrepreneurs, etc.) aren't always looking to manage people or take on full-time help. Instead, they'd like to contract out for specific services they need help with. It makes it a win/win for both parties. 🙂
What skills do you need to become a Virtual Assistant?
What I hear from clients over and over is that they're looking for someone that's:
Communicative
Organized
A self-starter
And reliable
So while they're looking for people that can provide select services, they're mainly looking for the above. As long as you're trainable, you can learn how to become a virtual assistant with no experience.
You also need to have a computer (desktop or laptop, doesn't matter) and reliable internet. Don't worry about having any fancy programs or applications – most clients will give you access to their cloud-based tools and software programs that you need to complete your work for them.
How does a Virtual Assistant go about getting clients?
We cover more of that in our Jumpstart your VA Business, but a few of our favorites are:
Using social media
In-person networking
Tapping into your natural market
Methods for finding and attracting high-quality clients haven't changed much over the last decade, but really understanding what they are, which you're best suited for and how to go about them in the right way are important.
Luckily for our students, prospecting and building effective client relationships are kind of our specialty.
What is your favorite thing about being a Virtual Assistant?
The list is long!
What ranks at the top of mine is probably:
Flexibility to work from anywhere on my schedule (i.e. you don't have to keep banker's hours in most cases when working with clients)
Freedom (that comes with the whole flexibility thing I guess!)
Unlimited income potential (you choose how much to charge and can raise your rates as you gain more experience, look into other ways to make money online, etc.)
How can someone interested in Virtual Assistant work get started?
Enroll in our mini-course, Jumpstart Your Virtual Assistant Business 
👉 Invest two hours of your time finding out if being a VA is right for you…
👉 And walk away with an actionable, step-by-step plan for finding your first client and earning income in the next 30 days (or less)!
For a small investment of $100 you can make that right back with your new client and MUCH MORE!
Click here to get started and for more information.
What is your number one piece of advice for someone who wants to break into VA work?
You'll never know what you're capable of if you never try.
Don't think about what the worst-case scenario could be – instead think about what's the BEST POSSIBLE OUTCOME that can come from trying something new?
Why not YOU, why not NOW?
---
Thank you so much, Gina, for a very insightful interview. If you're searching for how to become a virtual assistant with no experience I HIGHLY recommend taking her course Jumpstart Your Virtual Assistant Business
Check it out to see if it's right for you. Here's a quick bio of Gina,
Gina Horkey is a married, millennial mama to two precious kiddos from Minnesota. Additionally, she's the founder of Horkey HandBook, a website geared towards helping others find or become the ultimate virtual assistant. Gina's background includes making a living as a professional writer, an online business marketing consultant and a decade of experience in the financial services industry.
Recommended List of Companies Hiring Virtual Assistants:
If you're ready to dive right in and become a virtual assistant immediately, these companies offer some of the best positions available.
Boldly
Boldly is an international premium virtual assistant company with clients and assistants in North America and Europe. They received a 4.8/5 star rating on Glassdoor.com with a pay range of $22-$24 per hour. Employees on Glassdoor.com praised this company for its flexibility, support, family-friendly environment, and work/life balance. You have total control of which clients you want to work with, you'll receive a resume of the client, what they're looking for, skills required, how many hours a month, etc.
Belay
Formerly known as eaHelp, Belay offers more than remote administrative assistants but also bookkeeping, copywriting, and web support services. They received a 4.8/5 star rating on Glassdoor.com with a pay range of $13-$19 per hour. This is a great job for stay-at-home moms because of the flexibility. You are matched with clients based on personality profiles.  The main cons of this position are not increasing your hours past 20/25 per week and non-existent benefit package.
Zirtual
Zirtual is a Virtual Assistant service that matches busy people with dedicated assistants. This company received a 3.4/5 star rating on Glassdoor.com with a pay range of $10-$14 per hour.  Check back frequently for available positions on their website. This seems to be a good company that offers a good work/life balance.
Time Etc.
Started in 2007, Time Etc., is a well-known Virtual Assistant company with a 4.9/5 star rating on Glassdoor.com at $11 per hour. This is a great company but the work will keep you pretty busy and be tough to do if you do not have any help watching your little one(s).
Additional Ways to Find VA Work
You don't need to work for a single company when you become a VA. You can find clients on these popular platforms.
Upwork
I highly recommend checking out Virtual Assistant positions on Upwork and set your own rate. Having a website to promote your services on Upwork and the companies above can set you apart. See how you can easily create a WordPress blog for under $100.
Facebook Groups
I can't stress the importance of being a part of Facebook Groups if you want to become a virtual assistant with no experience.  It's a great way to network and learn, be a part of a community of like-minded individuals, and also to find business. I always see random requests for people looking for Virtual Assistants, timing is everything. Stay engaged!
Make sure to join our FREE mompreneur tribe on our exclusive email list. Where we send out new mom jobs, financial tips, and more! Subscribe here.
You might also like:
How to Become a Social Media Manager
How to Work From Home as a Freelance Writer and SAHM
16 High Paying Jobs Without A Degree or Experience
Business ideas for Women by Women
How to Get Free Starbucks Gift Cards