15+ High Paying Online Jobs from Home Without an Investment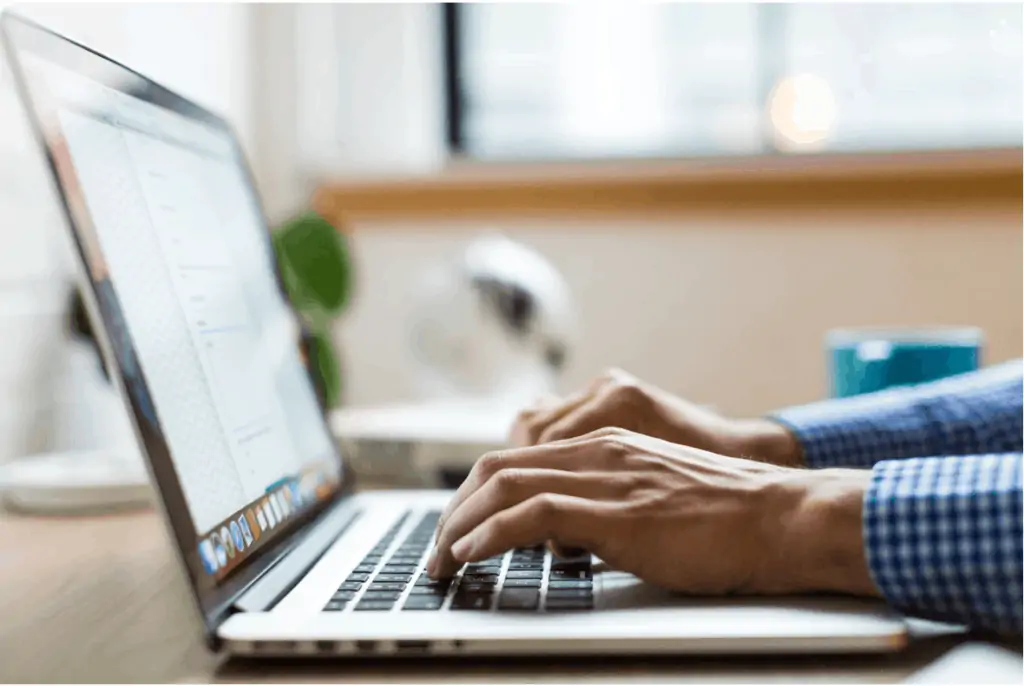 Online Jobs for Women at Home Without Investment
Are you looking for an online job without investment and registration fees? I have uncovered a complete list that you may have never considered.
Making Money from Home is such an ideal situation, especially for moms like I am who want to stay home and raise their kids, but still bring in an income. If you're a mom looking for stay at home mom jobs you'll want to read this article about how to make money from home.
The majority of people looking for a job online want to make money, not spend it. There are many jobs online that require start-up costs, fees, or paid courses.
But what do you do when you don't have the money for those things?
The saying, you must have money to make money is not always true. Today I will show you all the ways how to make money online without paying anything.
Quick question: Are you on our email list? If you're a mama like me, you definitely want to be on our list where we send out regular new mom jobs, productivity tips, and inspiration to get through this tough yet awesome journey of motherhood. Click here to subscribe.
Some of these free online jobs require previous experience, but many don't. Make sure you read through the entire list and hopefully find something that will work for you.
This list also has ways to earn money online without investment for students.
If you want to learn how to earn money without investment through your mobile click here.
Some of these high paying online jobs, unfortunately, do not offer health insurance. If you're in need of health insurance you'll want to know your options here on how to get health insurance if you're self-employed.
I make money online as a blogger, but I'll discuss that a little later because it does require some start-up costs.
This post contains affiliate links, which means I may receive a small commission, at no cost to you, if you make a purchase through a link.
15+ Free Online Jobs Without Investment You Can Start Today
Here's how to earn money from home without any investment:
1. Freelance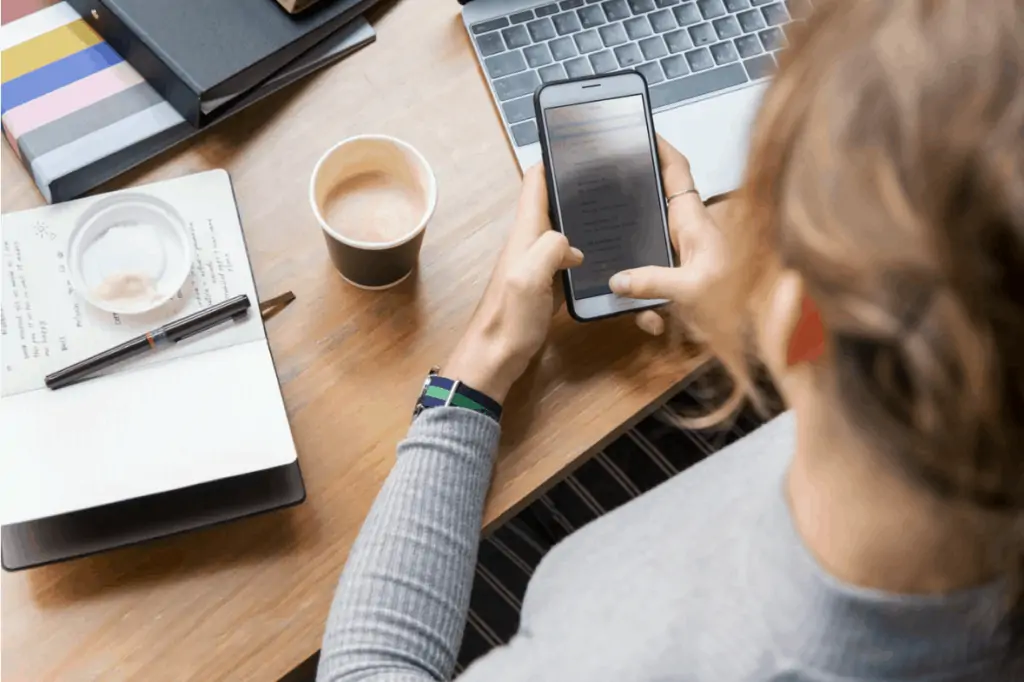 Freelance jobs are some great online jobs for women at home. You deliver a service for a fee with the ability to work where and when you want with unlimited earning potential!
I have found many freelance projects on Upwork. I sift through the available work options to see which project suits me the best.
I only apply to the high paying online jobs I KNOW I can do well because after the project is over its important that I get a good review so I can continue to get more jobs.
I suggest the following when applying to jobs on Upwork:
Focus on the projects with only 5-10 proposals or less submitted (less competition)
Check that the client has the "blue verified payment check" before applying
When you see a job that fits you, apply for it immediately!
If you live in the U.S., make sure to check "U.S. Only."
If you are pitching your first job, try to offer your services for free for one week to ease the client's mind since you have no references or reviews. If the client likes you move on with the "paid service" the following week. That's how I won my first job, and the client still paid me for my first week.
Here are the Top Most Common Online Freelance Jobs:
2. Selling low content books on Amazon
This is one of the best jobs from home without investment because it doesn't require any money, you can do this anywhere in the world and make a great passive income each month.
You create a cover of a book and one interior page (no graphic design experience needed). Post it to Amazon KDP and let your work sell.
This may not make a lot of sense but we break it down in our article How to make 1000s selling low content books, or you can just watch as we show you how to do this in minutes.
3. Freelance Writer
Do you like to write? You can make a lot of money as a writer, I know because I interviewed Holly Johnson who makes OVER $200,000 a year as a Freelance Writer. I didn't even know that was possible!
How much can I make? Holly Johnson said that she finds it hard for you NOT to earn AT LEAST $40,000 to $50,000 a year working full-time as a writer.
How do I get started? Holly Johnson found the secret sauce when it comes to writing and charging the right rate for your work.
She created a free introductory training on how to build a six-figure writing career. I also have a number of ways to get writing gigs at the end of this freelance article.
4. Social Media Manager
Are you active on Social Media and would like to post on behalf of other businesses? It's important to be knowledgeable about the different Social Media platforms with great organizational and communication skills.
Depending on how many clients you have you could make $1,000-$10,000 a month.
If you want to become a Social Media Manager be sure to read my article on How to Become a Social Media Manager.
5. Virtual Assistant
If you are task-oriented and have skills in the areas of social media management, ghostwriting, editing, graphic design, tutoring, researching, writing, photoshop editing, administrative duties, video editing, copywriting, or data entry, this may be an excellent choice for you.
You can make $25-$100 an hour as a Virtual Assistant.
Kayla Sloan went from being flat broke to building her Virtual Assistant business to $10k a month! She now teaches others how to do the same. Check out her free workshop to see the simple step-by-step process for becoming a Virtual Assistant here.
6. Proofreader
Do you find yourself easily catching errors when reading? Do you cringe when you see grammar mistakes? If so, you might make a great Proofreader.
Proofreaders are NEEDED, I know because I use one myself.
If you want to see if you'd make a good proofreader enroll in this highly recommended FREE intro course.
The course is made by Caitlin Pyle who made $43,000 proofreading part-time! You can see my full interview with her in my article on How to Become a Proofreader
7. Graphic Designer
If you have an eye for design and have experience in Adobe Creative Suite/Adobe Creative Cloud – including InDesign, Illustrator, or Photoshop, there is a profitable market out there for you.
Use freelance websites like UpWork to find clients, design logos for companies at 99designs, crowdspring, designcrowd (very high competition), or host a class on Skillshare.
Promote your services to your social network and create a website showcasing your services and work.
You can charge $25-$300 per hour, depending on your experience.
Related: 19 Part-Time Online Jobs Near Me
8. Transcribe
Transcriptionists listen to audio files and record (type) what they hear. You'll want to have good typing and grammar skills for this job. Consider a career in Transcription with this Free Mini-Course.
You can make $7-$21 per hour with the companies hiring here for remote transcription jobs or more if you build your own business.
If you want to work from home transcribing, be sure to read my article on How to Work from Home Transcribing
9. Sign up for Research Studies – Up to $400 per study
You can make quick easy money by participating in research studies. Below are the best-paid companies to sign up for
10. Get Paid Taking Surveys ($50-$100 a month or more)
This may not be the most exciting job, but it is one of the quickest and easiest ways to make money online. To make a lot of money with surveys, you'll need to join many survey sites.
Before you start applying I highly recommend opening a new email account to direct all surveys to that account because you'll be inundated with daily survey emails.
I only recommend applying to the following survey sites:
11. Virtual Receptionist
Answer calls and web chats for a variety of businesses and professionals across the US alongside the fun and friendly team at Smith.ai. It's fast-paced work, so previous phone experience is a must. Applicants will need to be in the US, Canada, or Mexico.
Smith.ai operates 24 hours a day, 7 days a week. Choose a full-time or part-time schedule. Currently hiring for shifts Monday – Sunday between:
10am – 9pm Eastern

9am – 8pm Central

8am – 7pm Mountain

7am – 6pm Pacific
You must be available 4 hours a day, 5 days a week (minimum of 20 hours per week, 40 hours max). Shifts are broken into 2- to 5-hour blocks. Applicants will need to be from the US, Canada, or Mexico.
Compensation & Benefits
Pay is hourly and starts at $10 per hour ($11/hour for bilingual English-Spanish receptionists), with raises based on performance and longevity with the company.
Benefits include:
Medical, dental, and vision insurance
Retirement plans
Cash bonuses
Weekly pay
How do I get started? Apply Here for Smith Careers.
12. Online Tutor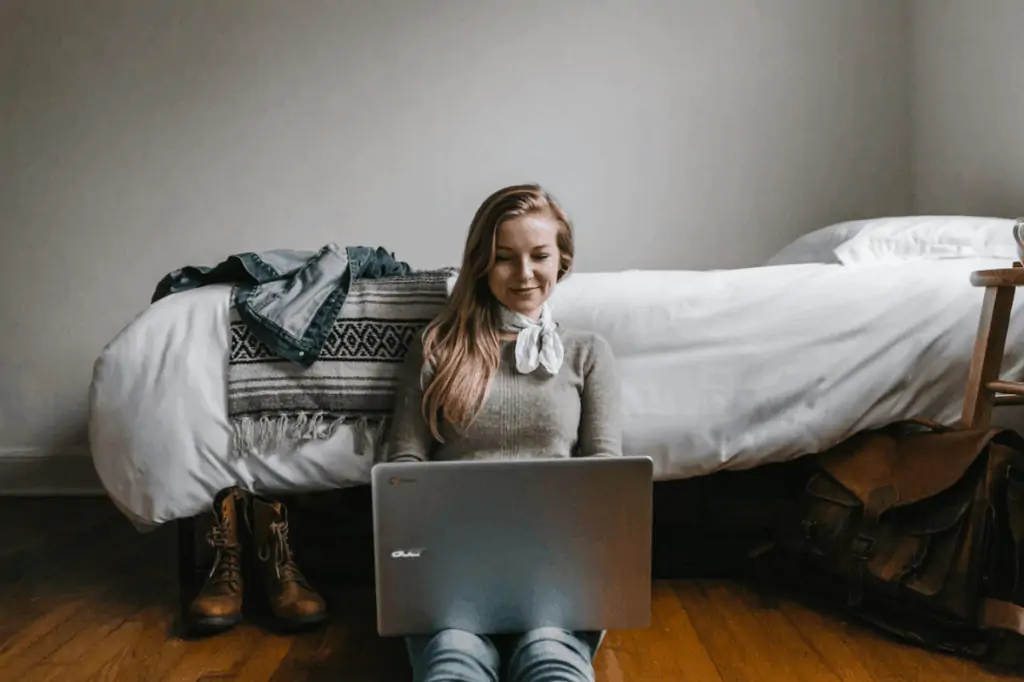 If you like to help others learn and do well in a certain subject, you should consider being a tutor.
Thanks to the advancements in technology you can tutor online and make money from anywhere.
Check out the best tutoring online jobs where you can make up to $60 per hour
13. Customer Service
It is a growing trend to hire customer service reps remotely. The pay ranges from $9-$21 an hour per Glassdoor.com with a rating of 3/5 star rating or higher for the companies listed below:
I also highly suggest checking out Indeed and UpWork for additional remote customer service positions.
14. Search Engine/Social Media Evaluator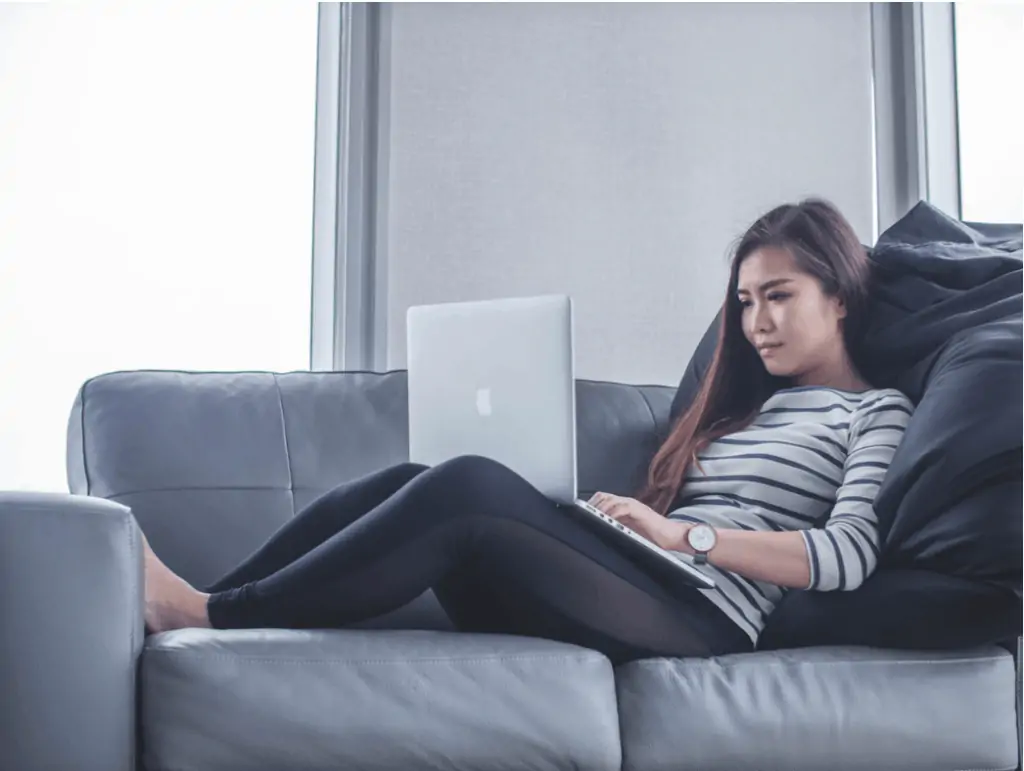 Help Google clean up their mess by becoming a Search Engine/Social Media Evaluator. In this job, you will rate social media ads, and search engines results for relevancy.
The hours are VERY flexible with this part-time job. You can make $12.50 – $14 per hour; this varies by the company so see the only two companies I recommend here for web search evaluators.
15. Earn $75 or more as an UpVoice Panelist
I did a full review of this site, and it's literally one of the easiest ways to make money online. Currently only applicable to candidates in the United States.
Click Here to Sign Up for UpVoice
16. Online Moderators
Manage forums and social media pages for companies. The Social Element is one of the only companies I could find that offered decent pay and a flexible schedule, but they prefer experienced moderators.
To get started you can take the Moderation Gateway training the Social Element recommends.
According to Glassdoor, The Social Element has a pay range of $14-$17 per hour with a 4/5 star rating.
17. Get Paid to Test Apps and Websites
Companies need feedback on the user experience of their websites and they'll pay you to get it. This is another easy and quick way to make money online.
Here are two companies to work with that will give you $10 per test and they take around 15-20 minutes. User Testing now pays up to $60 per test.
18. Get paid taking pictures from your Phone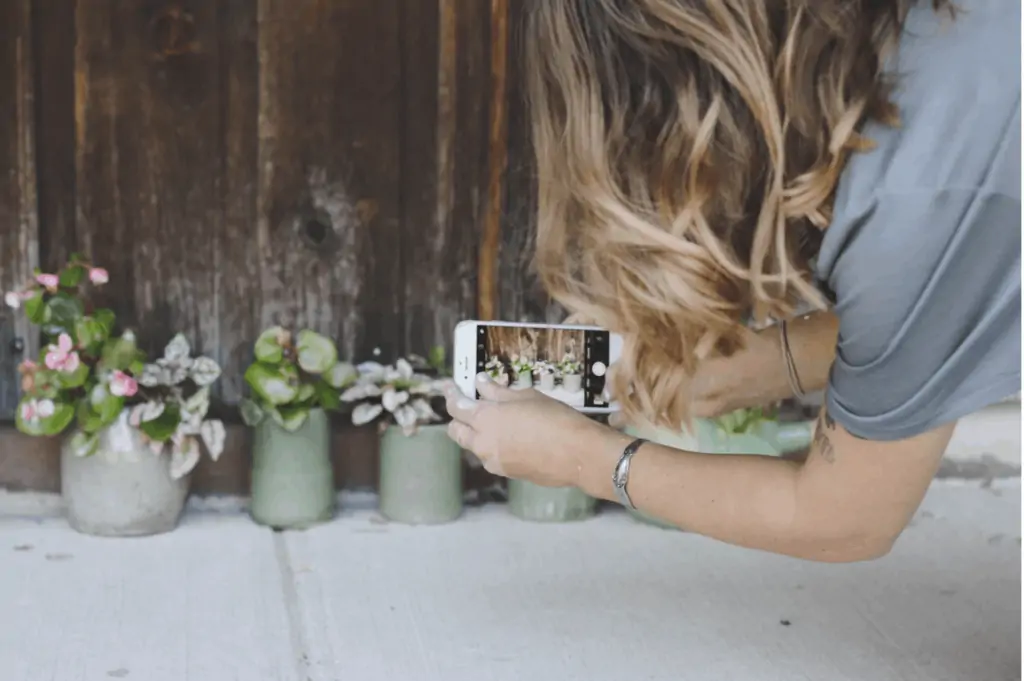 Post your images on Foap, EyeEm and your image(s) can sell over, and over again making a nice passive income.
You do not have to be a professional photographer, but it would be good to check out this article on how to take quality photos from your smartphone.
Companies will tell you what kind of photo or video they are looking for and if your photo is selected you could win hundreds of dollars!
Related: 16 of the Highest Paying Apps to Make Money
19. Video Royalties
Did you know sites like Yahoo, CNN, Associated Press, and others purchase video licenses before they post them on their sites? We're talking basic videos from your smartphone.
If you have any videos on your phone that's quirky, topical, newsworthy, funny or interesting you can likely sell it over and over again.
Peter from Seller at Heart has made over $4,000 from uploading videos from his smartphone to sites like Newsflare and Rumble.
Peter says, the simpler the video, the better. It has to be raw up to a point, as professionally edited footage doesn't seem to go viral all that often.
Here is an example of a Newsflare video Peter submitted.
20. Create a Course
Turn what you know into an opportunity to teach others through a course and get paid every time a student purchases your course or watches it if you promote on Skillshare.
Skillshare is an online learning community where anyone can discover, take, or even teach a class. The courses are available through subscription and you'll earn money through monthly royalties (based on minutes watched in your classes).
Maddy from The-BlogSmith made $1,000 posting a couple of videos and gets a consistent $50 a month.
The more videos you make the more you can earn. Maddy talks about best practices for using Skillshare here.
Some other popular platforms to create a course are:
• Teachable
• Udemy
Your skills and experiences are unique and valuable, think about what you could do and if it's something people could learn from.
21. Sell Printables on Etsy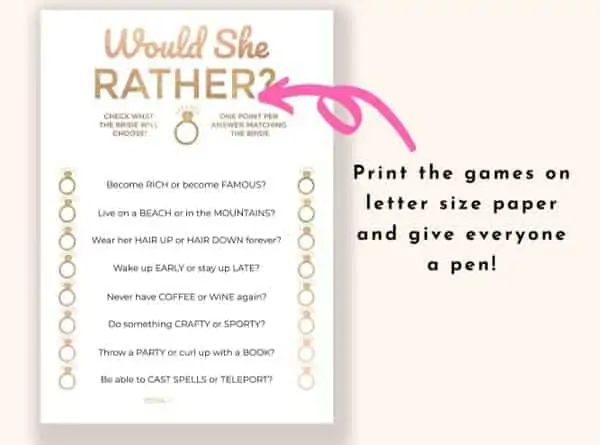 Have you ever thought about making printables? You don't have to be a graphic designer to do this either. What's so great about making printables is that you make it ONCE and you can earn money from it over and over again.
Check out this Free 22 page ebook of ideas of seasonal printables for ideas on what to sell online and see how these others are making money doing this here.
How do I get started? Check out my interview from Boss Mom Julie who is doing this and she takes us through the entire process on how to get started.
How much can I make? You could easily make a passive income of $500-$1000+ per month.
22. Merch on Amazon
Mike from Budget Kitty is experimenting with Merch by Amazon, which is a way to design and sell T-shirts on Amazon.
Once you upload the design Amazon handles everything and sends you royalties for each shirt you sell.
It requires some work up front, but once you have a portfolio of T-shirts, you can relax and enjoy a very passive income stream.
Click here for more information on Merch
23. Youtube
Who doesn't at least consider starting a Youtube channel after reading how this 7-year-old made a whopping 22 million dollars in 2018 from being on YouTube? While I'm happy for the little guy, I'm trying to figure out how can I get a piece of that pie.
YouTube has recently changed the way you can make money with ads. In order to join Google Adsense (ads) for YouTube, your channel has to have 4,000 watched hours within 12 months and a minimum of 1,000 subscribers.
You can also monetize your YouTube channel with affiliate marketing.
If you don't care to be in front of the camera and have computer-related content, you can use screencast software like Camtasia and do step-by-step tutorials or how-to videos. Consider your talents and make some money!
24. Mystery Shopping
I recently had a GREAT experience as a secret shopper with BestMark at a restaurant with my family where I had to rate the food, staff, and cleanliness of the restaurant for $35. The requirement was that I had to order two coffees, two entrees, and Pie! I'm like, okay :-).
I did the survey on my phone while I was there so I wouldn't forget anything. I took a picture of my receipt, and they reimbursed me!
BestMark also has many opportunities for oil changes, car repairs, and phone and web-only.
You can sign up here for Best Mark and see what opportunities are available in your area. I'd love it if you used my referral code as the person who recommended you, it's IN35543.
The opportunities below do involve start-up costs, but I wanted to include these for something to consider in the future.
25. Blogging
I make my living from blogging so, of course, I'm going to recommend this. I created my website and paid for my hosting for a total of $84. It's not expensive to start, but it does take a lot of time and effort.
You can see how I started my blog and make money blogging. I can't believe I'm making over $5,000 a month and you can't beat the flexibility. There is no limit to how much you can earn. The sky is not the limit.
26. Virtual Bookkeeper
Bookkeepers record financial transactions and you can get started without a degree or previous experience with Ben's Bookkeeper Launch course. It's one of my favorite small business ideas.
The course teaches you EVERYTHING you need to know and how to start making $60 per hour. The course is quite pricey ($2,000 but they do offer payment plans), and it's a lot cheaper than college.
Check out his FREE video series to see if the course is right for you and if not…move on. I interviewed two moms who took this course and are now successful bookkeepers in my article How to Become a Bookkeeper.
27. Healthy Wage
Another neat way to make money is to bet on yourself. If you want to lose weight and you're serious about it then put some money on the line with the ultimate losing weight challenge.
Here's How it Works:
Start with the HealthyWage Prize Calculator. Enter how much weight you want to lose, how long you'll take to lose it, and how much you want to bet a month for that period of time.
The calculator determines your prize amount, up to $10,000. You can play around with the calculator until you get your desired prize amount.
Sign up and agree to pay the monthly amount for the duration of the challenge.
Achieve your weight-loss goal, and win your prize! If you don't hit your goal, your money goes to support HealthyWage, including prizes for others who achieve their goals.
Click here to See How Much Money You Can Make
See how Jaclyn won $5,294.12 and Anastasia won $10,000 losing weight here.
28. Cashback Apps
If you aren't using apps like Dosh, Ebates and Ibotta you're losing money.
Dosh is a cash back app that is COMPLETELY passive. I downloaded the app and linked my credit card, so every time I shop, eat, travel, and more at participating local and national merchants I get a percentage back.
I forgot I had this money earning app, and I was out to dinner with my husband for our anniversary and received this email after we paid below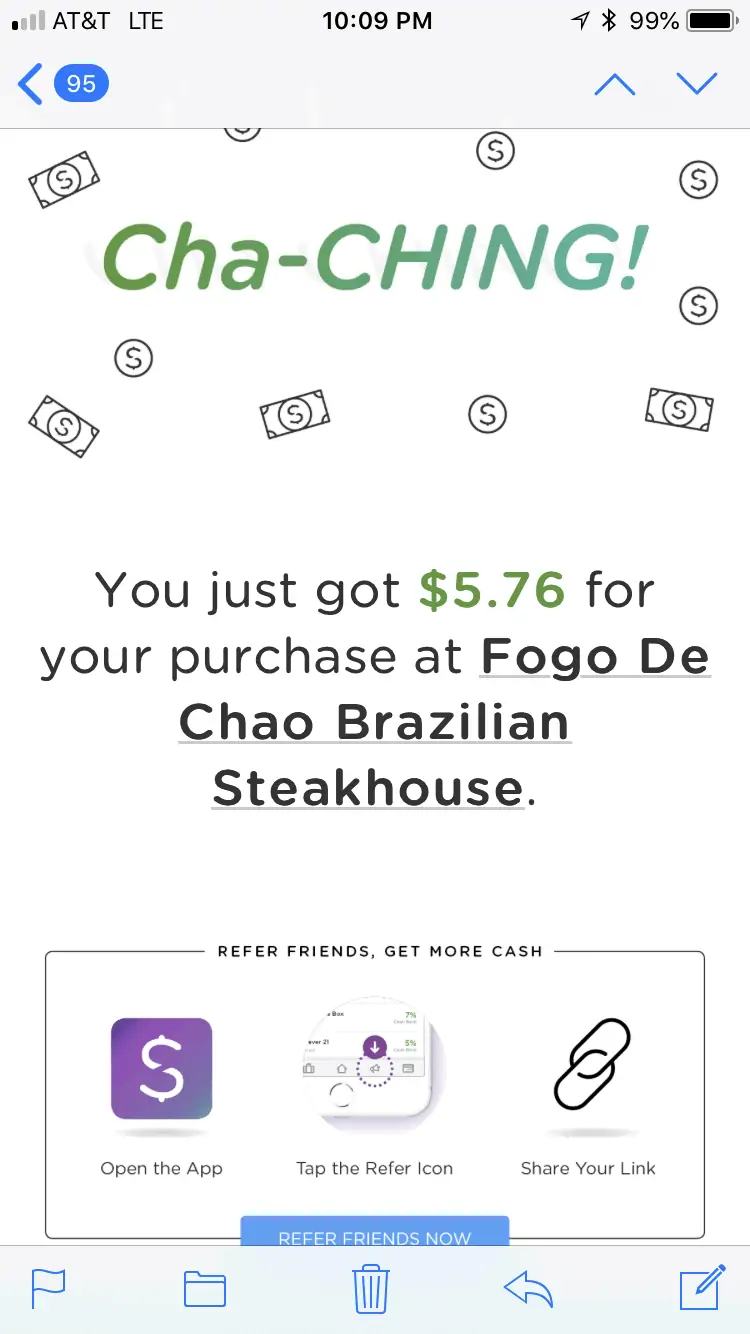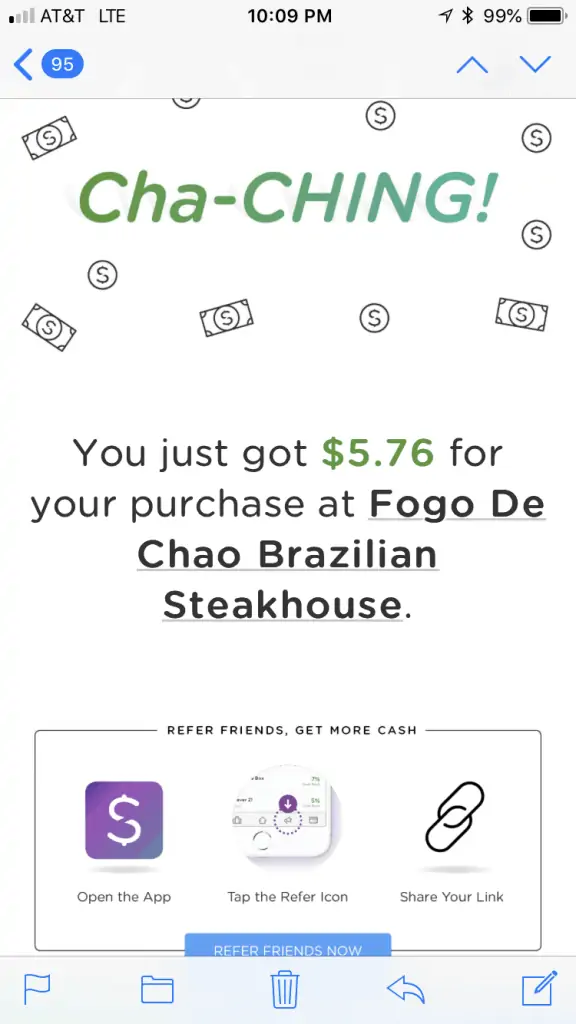 and this keeps happening when I use my credit card at participating merchants!
Click Here to Download Dosh for Free
I'm a big fan of the cashback site Ebates for making money through purchases I was going to buy anyway.
It's just like using a coupon, except all money is earned after the purchase has been successfully tracked
I rack up my Ebates account during Christmas because I do a lot of online shopping. $43 is not bad for money I was going to spend anyway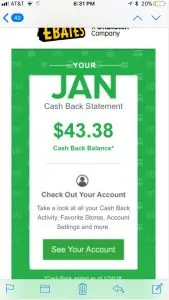 Click here to go to Rakuten to get $10 when you spend at least $25 online with Ebates.
---
Ibotta allows you to get cash back for items you buy anyway. I LOVE this app.
Here's How it Works:
Download the Ibotta App and before you shop, add offers on products you normally purchase anyway.
Buy the products you selected at any participating store. Don't forget your receipt!
Redeem your offers by taking a photo of your receipt. Ibotta will match the items you bought to the offers you selected and give you the cash!
Your cash back will be deposited into your Ibotta account within 48 hours.
---
Trim is another neat app I like to use. It acts as your Personal Finance Assistant and can negotiate your Comcast bill, car insurance, and more for FREE.
You could easily save $100 or more with this app. Click here to download Trim and start saving
You Don't Need to Pay to Start Making Money Online
I hope this list gave you some insight on how to make money online without paying anything.
Make sure to join our FREE mompreneur tribe on our exclusive email list. Where we send out new mom jobs, financial tips, and more! Subscribe here.
Is there a Free Online Job Not listed? Let us know in the comment section!
You Might Also Like
16 Work at Home Non-Phone Jobs
16+ Business Ideas to start today
How to Make $10,000 Losing Weight
16 Ways to Make Money from your Smartphone
How to Make $100 or More a Day