The Ultimate 52-Week Money Challenge to $10,000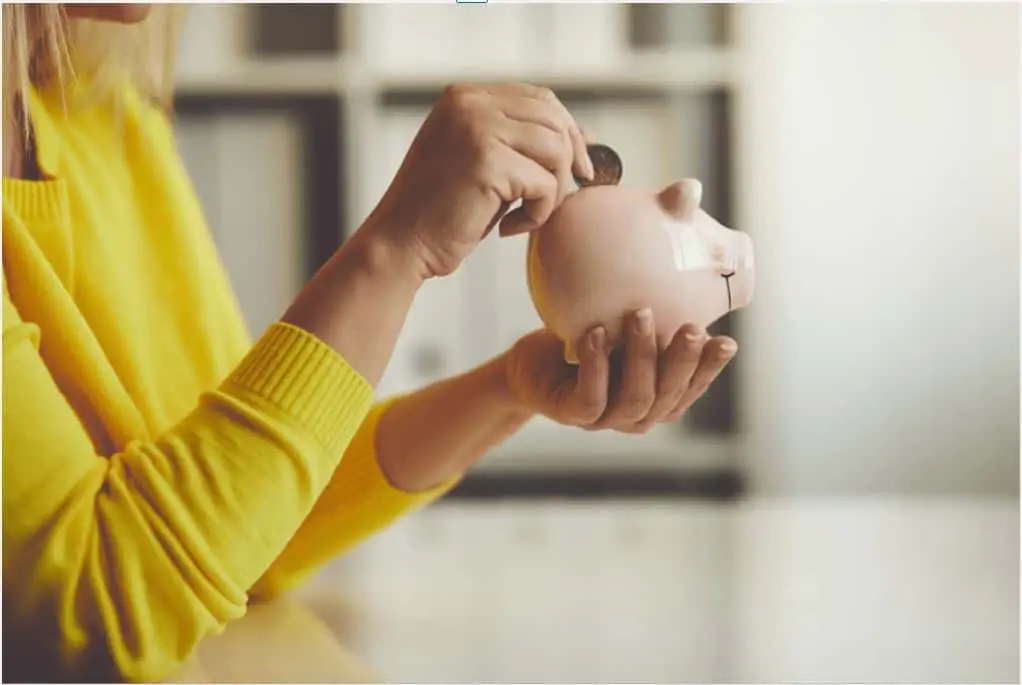 Are you ready to do the 52-week money challenge to $10,000?
There are many different versions of the 52-Week Money Challenge but I want to do one that's really a challenge and even more rewarding, and that's to save $10,000.
I talk about two others in this video and I give some tricks and tips on how to really achieve this 52-Week Money challenge to $10,000 here
The good news is that anyone can do this, I have a list of ways below to make quick easy money to put toward your goal if you cannot do this from your current income.
Money Saving Challenges are great. It keeps you accountable and it's fun to see your money accumulate as you work toward your goal.
Saving money can be a challenge, especially for those who don't know how to do it or where to start, and when things are unclear or difficult, well, then you just don't do it.
I'm working on something BIG to help people make more money so be sure to join my email list to get notified. Click here to subscribe.
Let's first get the obvious out of the way. If you are trying to save money you will need to work on spending less. Here is a great article to help you save more money
Implementing these strategies will really help in your everyday spending and you can put the money you save toward your goal.
This post contains affiliate links, which means I may receive a small commission, at no cost to you, if you make a purchase through a link.
The 52-Week Money Challenge
The 52-Week Money Challenge to $10,000 is a bit aggressive but completely doable. You start off saving $125 the first week, $150 the second, $175 the third and $300 in the fourth week. It gets even more aggressive the very last week but you're at the home stretch, you can do it!
My friend Jeff created an AWESOME tool that does the work for you, and keeps you accountable. It's also completely customizable so if you don't want to save $10,000 and choose to do more or less…you can! Click here to check it out.
Don't be intimidated by the amount you'll need to save each week, you can change it up to whatever works best for you and make it up with the money-making options below.
52-Week Money Challenge Printable
You can download the printable version of the 52 -Week Money Challenge pdf here or download a blank 52 Week Money Challenge template here.
Here is a List of Different Ways to Make Money to Help Reach your Goal:
Check out our most popular article on 30 ways to make money from home and here are some additional ways to earn,
Sign up for Research Studies – Up to $400 per study
Participate in research studies and make some easy money. Below are the best companies to sign up for:
Get Paid to Test Apps and Websites
Companies need feedback on the user experience of their websites and apps and they'll pay you to get it. The companies listed below will give you $10 per test and they only take around 15-20 minutes. User testing now pays up to $60 per test.
Use A Cash Back Credit Card
I know many preach against using credit cards but if you're smart about it you can really use this to your advantage and make some good money that you can put toward your savings goal.
We use our Chase Freedom credit card on everything because the more money you spend the more cashback you receive.
Please note: We pay our monthly statement off in full each month to avoid paying interest, that's the only way this works. Please don't spend money if you can't afford it.
We are currently at $654.15 this year, this is a great form of passive income.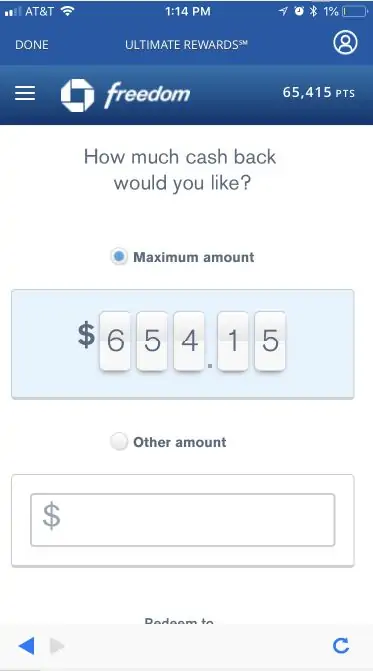 If you sign up for the Chase Freedom Credit card as we did you get a $150 bonus if you spend $500 within the first 3 months. That should be easy to do if you use it on everything like us.
You can put the $150 + however much you'll have in cash back rewards toward your savings goal.
Saving Tips:
Automate Your Savings
Money-Saving Challenges can be fun and motivating in the beginning but over time that enthusiasm fades and "life" can get in the way and you may forget or not want to transfer your funds to your savings account (I get it).
Try adding a savings account at your workplace and have your funds directly deposited into your savings before you even see it. I opened a high-yield savings account with Capital One. It has an Annual Percentage Yield of 3.30%.
Its a smart and easy way to make money off the money you're saving, risk free.
Quick Question: Are you trying to lose weight?
Random, I know but it's worth mentioning because you could possibly scrap this challenge and work towards losing weight and still make $10,000.
I recently interviewed Anastasia who won $10,000 for losing 41 lbs.
Anastasia wanted to lose 41 lbs. in 18 months. She bet $167 per month (for 18 months) which actually came out to the amount she would spend dining out each month. She received the $3,006 she invested along with the $6,994 profit from HealthyWage.
HealthyWage is a company supported by the Government to incentivize people to lose weight by putting their own money at risk with the potential to earn up to $10,000. It's the ultimate losing weight challenge.
It works like this:
Start with the HealthyWage Prize Calculator. Enter how much weight you want to lose, the timeframe to lose it, and how much you want to bet each month for that period.
The calculator determines your prize amount, up to $10,000. You can play around with the calculator until you get your desired prize amount.
Sign up and agree to pay the monthly amount for the duration of the challenge.
Achieve your weight-loss goal, and win your prize!
I explain in full detail about HealthyWage here
If this does not appeal to you, let's get back to the 52-Week Money Challenge
Do you think you can do this Money Saving Challenge? Let's recap how you can achieve it:
Look through your expenses and find out what you can eliminate to start putting that money toward your savings
Fill out or use the 52-Week Money Challenge Chart as a Guide
Put your Savings in a High-Yield Savings account
Automate your savings
Make additional income
Stick to it!
If you use the steps listed above, I believe you can win this Money Savings Challenge. You are your own competition, will you win?
Start the Money Saving Challenge today!
Make sure to join our FREE mompreneur tribe on our exclusive email list. Where we send out new mom jobs, financial tips, and more! Subscribe here.
You Might Also Like:
20 Tried and True Ways to Make Money from Home
How this Mom Makes $1,700 a month working 15 hours a week
How to Become a Virtual Bookkeeper with no previous experience
How to Work from Home as a Transcriptionist
The Ultimate 52-Week Money Challenge to $10,000