16+ Best Business Ideas for Women at Home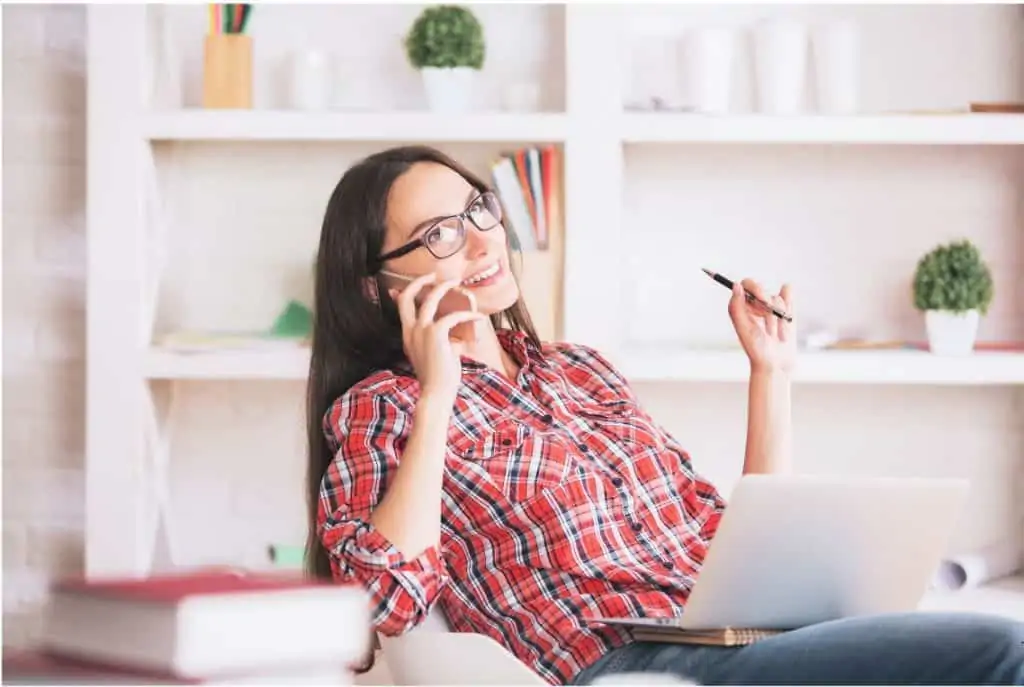 Home Business for Women
Are you looking for business ideas for women at home that really work?
Perfect, because I'm going to show you a list of online business ideas that women are doing today.
There's no need to reinvent the wheel, you can follow a proven success model, make it your own, and become successful.
I know when I was looking for business ideas I had no idea what I wanted to do and I couldn't find anything that seemed legitimate online.
Out of frustration, pregnant with my second child and wanting to stay home with my kids, I decided to reach out to successful work from home moms and ask them:
What is their business?
How could others get started?
How much does their business earn?
They were gracious enough to answer so I created this website to share their stories for people like me looking for LEGITIMATE business ideas for women at home that pay well AND with the tools and resources you'll need to get started.
As women, we have many talents and sometimes need help narrowing down what we really want to do. This is a great list of business ideas for ladies sitting at home as well.
Quick question: Are you on our email list? If you're a mama like me, you definitely want to be on our list where we send out regular new mom jobs, productivity tips, and inspiration to get through this tough yet awesome journey of motherhood. Click here to subscribe.
I also just interviewed John Flick who is a Notary Loan Signing Agent and this is one of the best business ideas that I have to add to this list because he is earning $5k-$7K per month only working 3-4 days a week!
You can check out the interview on my YouTube channel or read about it here.

How To Find The Best Business Ideas For Women at Home
Use this list! Take a look at each business idea on this list and decide what's feasible for you and your family.
This basketball quote has stuck with me over time, "You miss 100% of the shots you don't take".
It's important to just get out there and Start. Something.
This list of business ideas is perfect for housewives because they not only pay well but can also provide you with the freedom to spend more time with your family and build an empire.
These business ideas, unfortunately, do not offer health insurance, so if you're in need of health insurance you'll want to learn how to get health insurance when you're self-employed.
Be sure to subscribe to our mailing list for more business ideas I come across.
This post contains affiliate links, which means I may receive a small commission, at no cost to you, if you make a purchase through a link.
5. Make money putting kids to sleep
Did you know you could make $2k to $10k per month helping parents get their kids to sleep through the night?
That's what happened to Jayne Havens. She is a stay-at-home mom, always getting asked if she could help others get their kids to sleep through the night since she had early success.
She started charging people, and in her first month in business, she made $2,400! By the end of her first year in business, she was having $10,000 months!!!
Naturally, other women wanted to learn how to do the same thing so she began teaching them and they started having the exact same success! See how she did it and how you can too in our how to become a sleep consultant article.
6. Become a Freelancer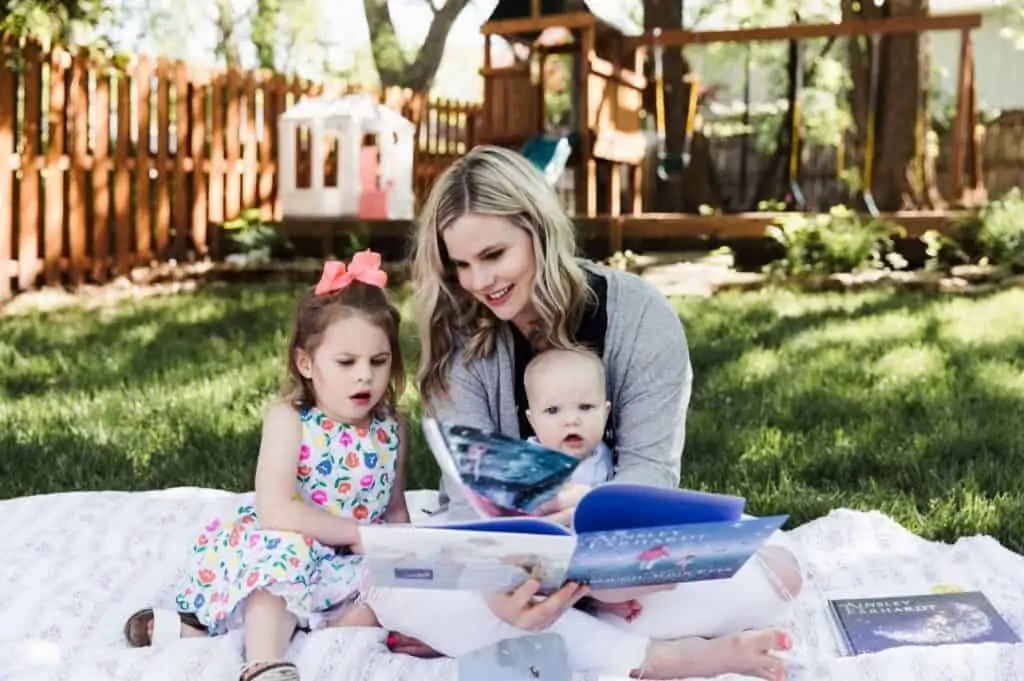 Freelance jobs are one of the best business ideas because you work when you want with unlimited earning potential!
Your skillset may be one of the following:
Virtual Assistant
Social media
Design tech
Pinterest
Copywriting
Customer Service, etc.
If you've ever had an interest in one of these it's time to pursue it!
If you don't know-how, that's okay because I met BOSS MOM Micala who is helping women start a profitable freelance business from scratch.
She was a teacher working 50-60 hours per week earning $2,300 per month, miserable dropping her baby off at daycare every day. She needed to work. And, wanted to work but on her own terms. So she turned to freelancing.
Within a few months of freelancing, she was working 15-20 hours per week, earning double her old paycheck with her baby beside her every step of the way. Now she teaches moms/women how to do the same.
I had an AMAZING interview with her on how to become a freelancer online. She shares some of her tips and experiences on how to get started freelancing from home.
Micala created a free workshop to show you how she did it and how you can too. Spend some time listening to her experience to see if freelancing is right for you. Click here to check out the free workshop.
7. Freelance Content Creator
This is a different take on Freelancing than what we mentioned above. This form is unlike anything you've ever heard before.
I met Shannon Livingston who does this and she's a stay at home mom, and she makes so much money she was able to retire her husband from his job and now both of them are now home living life on their own terms.
She teaches others how to do the same, so we did some digging to see if this could be duplicated.
We found one of her students and asked how much did she earn and she told us in her first month, she made $4,000! (She just finished her program). We had to interview her to see exactly how and we did! Check out our How to become a content creator article. See how she did it and how you can too!
---
9. Freelance Writing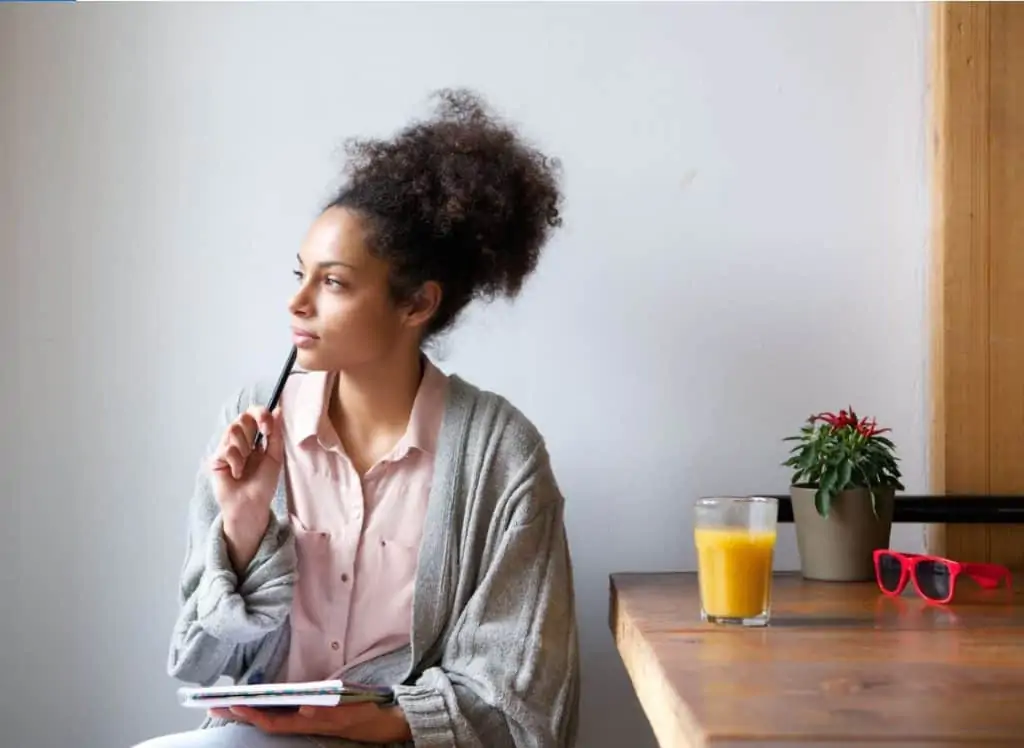 Do you like to write and need a business idea for housewives? You can make a lot of money as a writer, I know because I interviewed Holly Johnson who makes OVER $200,000 a year as a Freelance Writer. I didn't even know that was possible!
Holly said that she finds it hard NOT to earn $40,000-$50,000 a year writing full-time.
She's found the secret sauce when it comes to writing and charging the right rate for your work. She created a free introductory training on how to build a six-figure writing career.
I highly recommend taking Holly's course if you want to work from home writing and follow her path to success.
I also have a number of ways to get writing gigs below my interview with Holly.
10. Create Printables and sell on Etsy
Did you know you could make $500-$1,000 per month in passive income with printables on Etsy?
You can actually make a lot more than that, I did a video recently showing how this woman is earning $8,000 a MONTH in printables on ETSY! The best part is that it's all passive income.
You make a printable once and can sell it over and over and over again.
This is a great way to make money from home and to see how to get started check out my article How To Make Printables to sell on Etsy.
11. Life Coach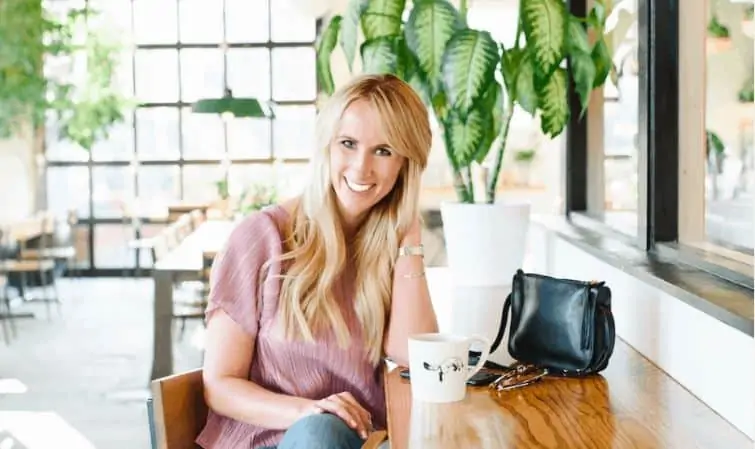 Do you love personal development and enjoy helping people? Do you want to build a business of your own? If that's you, you should consider becoming a Life Coach.
See how Natalie Bacon became a Life Coach making six-figures on her way to seven-figures in my my article on How to Become a Life Coach.
How much you can make really depends on your market. If you are targeting lower-income you can charge $47 per hour, if you're targeting higher-income you could charge $297 per hour or much more.
It also depends on your model, are you doing 1-to-1 coaching or group coaching. If interested consider taking this Life Coach Certificate Course.
12. Start a Dog Bakery Business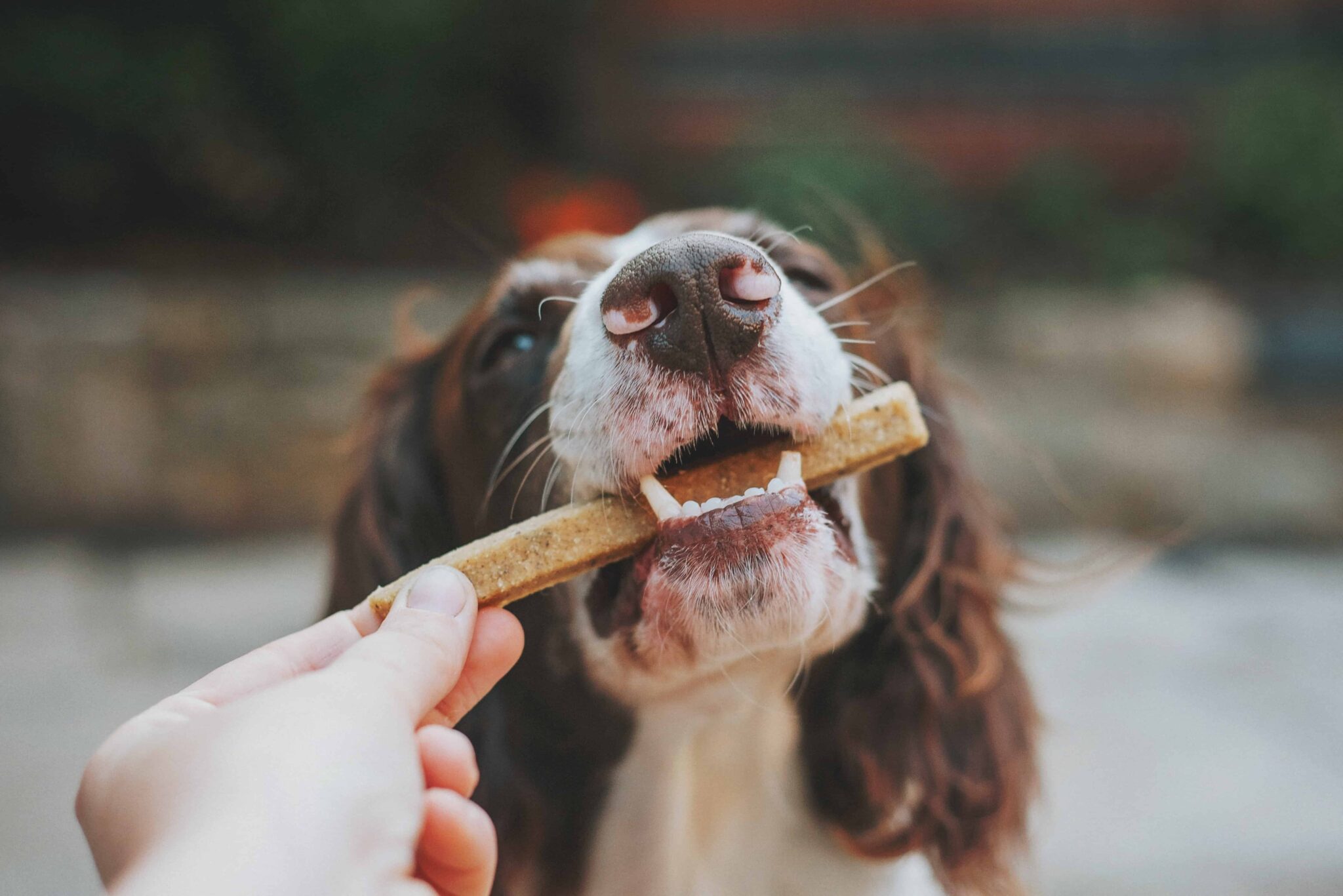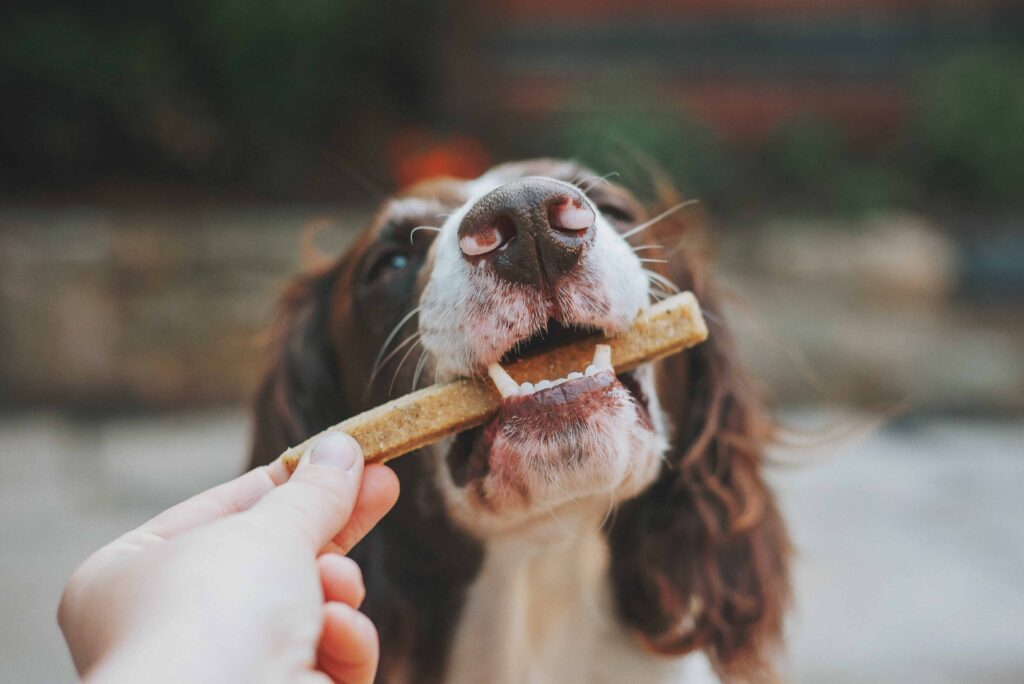 Starting a dog bakery is a great business idea for women because the earning potential is great. We interviewed Kristen Larsen and she showed us how she has $4,000 months selling dog treats!
If you have a dog, like to bake this is definitely something to consider.
See how she got started and how you can too in our how to start a dog treat bakery article.
13. Create an Online Store with Drop Shipping
17. Sell low content books on Amazon
This is one of the best business ideas for women because this is something you can do while watching tv and make a great passive income each month.
You create a cover of a book and one interior page (no graphic design experience needed). Post it to Amazon KDP and let your work sell.
This may not make a lot of sense but we break it down in our article How to make 1000s selling low content books, or you can just watch as we show you how to do this in minutes.
20. Start a Laundry Business
Yes, that's right, Laundry. You can make up to $500 a WEEK doing it, this is a great business for ladies sitting at home.
Laundry is an ongoing chore that we all do, BUT for some who don't have the time but do have the money, outsourcing is the new normal. Which opens a door for you.
This is a simple business for ladies and you can see how to start a laundry business here.
For Additional Business Ideas for Women Consider:
Graphic Designer
Web Designer
Real Estate
Publicist
Wedding Planner
Event Planner
Fashion Designer
Sewing & Alterations
Baker
Massage Therapist
Personal Trainer
Pet Business
Bonus Tips to Make Money
Even if you're not ready to start your own home based business, there are other opportunties to make money online in the meantime.
Sign up for Research Studies – Up to $400 per study
You can make quick easy money by participating in research studies. Below are the best-paid companies to sign up for