13+ of the Best Online Jobs for Students You May Have Never Considered

Online Jobs for Students
Are you a student looking for an online job? Good News, I have uncovered a complete list of online jobs for students that you may have never considered.
Thanks to the advancements in technology there are many online jobs for students that can be done in the comfort of your own dorm, apartment, or wherever you live and on your own schedule!
Holding a part-time job in college is great for many reasons. First, it will keep money in your pocket, help offset the high costs of school, and help keep you on the straight and narrow (hopefully).
I write a lot about stay at home mom jobs and ways you can make money from home and many of those same online jobs will work for students as well.
Everything I post works. Hence the name "Tried and True".
If you have a smartphone, you'll definitely want to read my post on 16 of the Highest Paying Apps to Make Money from your Phone
This list is primarily for college students, but there are many online jobs for high school students that will work as well. 
If you get to the end of this article, you'll see my Bonus Tips on how I've made over $600 and counting spending money on essentials (food, gas, clothes, bills) and how I get FREE meals.
Join our mailing list, and we'll continue to update you on ways to make money online!
This post contains affiliate links, which means I may receive a small commission, at no cost to you, if you make a purchase through a link.
1. Sign up for Research Studies – Up to $400 per study
This is a great online job for students, you can make quick easy money by participating in research studies. Below are the best-paid companies to sign up for
Respondent – $50-$400
User Interviews – $20-$400
Vindale Research – $10-$50 per day if you apply to multiple (you'll have more opportunities for this one) participants are on a first-come, first served basis so be quick to apply if you see a good one.
If you like shopping (unlike me) and searching for a good deal, you should definitely consider Amazon's FBA program. You find good deals on products at brick and mortar stores or wherever and resell them on Amazon for a higher price.
I recommend taking this FREE 7 Day Email Course on how to start selling on Amazon from Jessica who does this making a full-time living working only 10 hours a week.
It's one of the best small business ideas!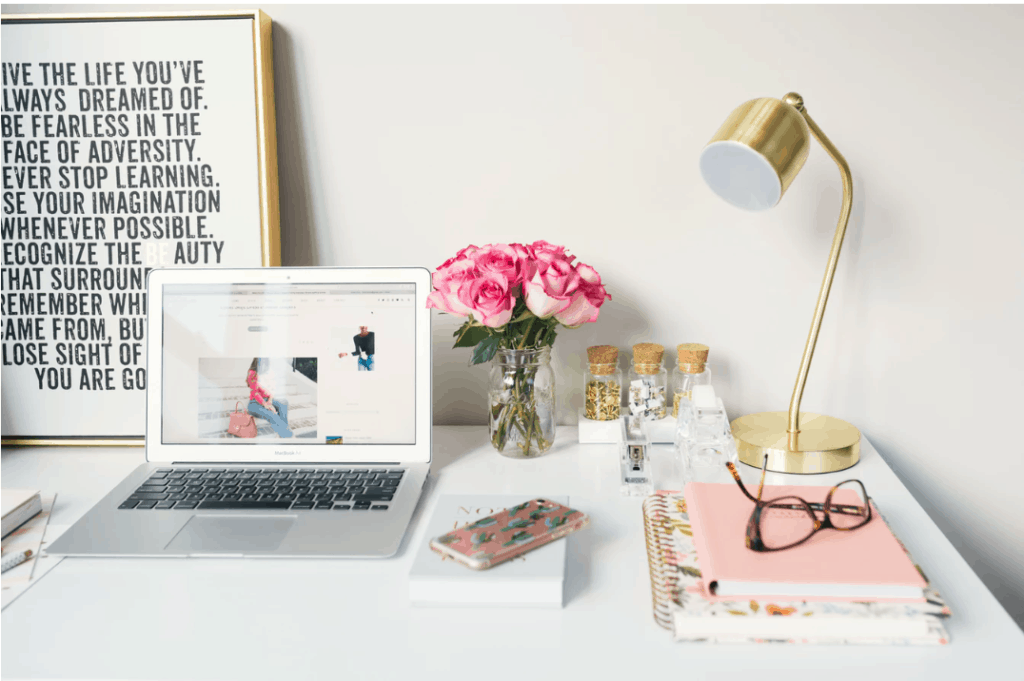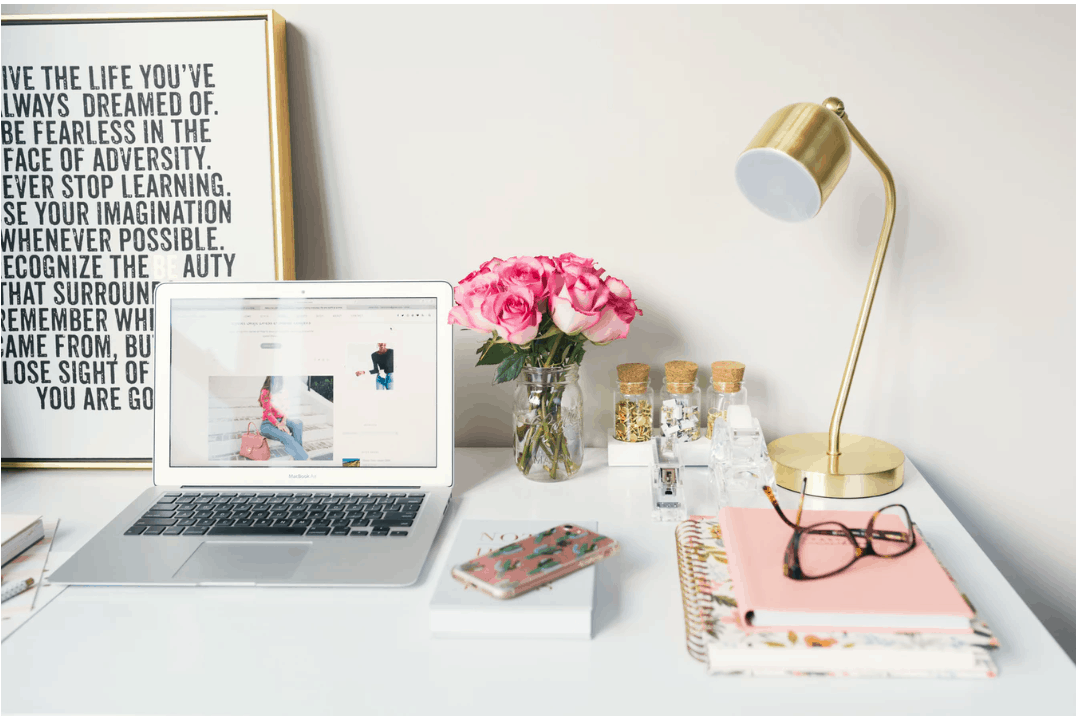 I'm always going to promote blogging because it's what I do. Although it requires 'ALOT' of work it can still be done even with your school schedule.
I started my blog while working full-time, and taking care of my family so I know it can be done.
Don't believe me? This college student who blogs at Fitnancianals earns $10,000 per MONTH!
Are you willing to put in the work to make that kind of money? It's not for everyone, only for those that are patient, resilient, and determined.
See how I make money blogging here.
Interested? Check out my step-by-step guide on how to start a blog here.
4. Get Paid to Write
Not interested in starting a blog but like to write? You can make a lot of money as a writer, I know because I interviewed Holly Johnson who makes OVER $200,000 a year as a Freelance Writer. I didn't even know that was possible!
Holly Johnson found the secret sauce when it comes to writing and charging the right rate for your work. She created a free introductory training on how to build a six-figure writing career. I highly recommend taking her course if you want to work from home writing and follow her path to success. I also have a number of ways to get writing gigs at the end of this article.
5. Flip Items from Flea Markets and Thrift Shops
Rob from the Flea Market Flipper put me on to this. He made over $130,000 flipping items from Flea Markets and thrift stores PART-TIME.
He created a course to help others do the same and recommends to his students to start with a budget of $20-$50 to find items. Off of that, they should be able to make $100-$300 (mostly reselling on eBay) and then take some of the profit and do it again.
How do I get started? Rob created a course, Flipper University to help people who want to get started flipping as a side hustle but need help getting started.
How much can I make? Rob made $42,000 as a side income (10-15 hours per week). When he put more time into it (20-35 hours per week) he made $133,000. You can see the more time you put into it, the more money you can make.
6. Create an Online Store with Drop Shipping
Drop shipping is a method where you can sell third-party products from a Drop Shipping Company without ever seeing or shipping the item. When you make a sale, the product is shipped directly to the customer from the drop shipper.
Your profit is the difference between what you charge your customers and what the drop shipping company charges you.
Here is a great infographic to show how it works:
Theo McArthur has great success with drop shipping and created a course that teaches you how to launch your first profitable Dropship Website in 14 Days or less and grow your Income to $10,000 per month in profits.
7. Get Paid from Online Surveys (Earn $100 Or More A Month)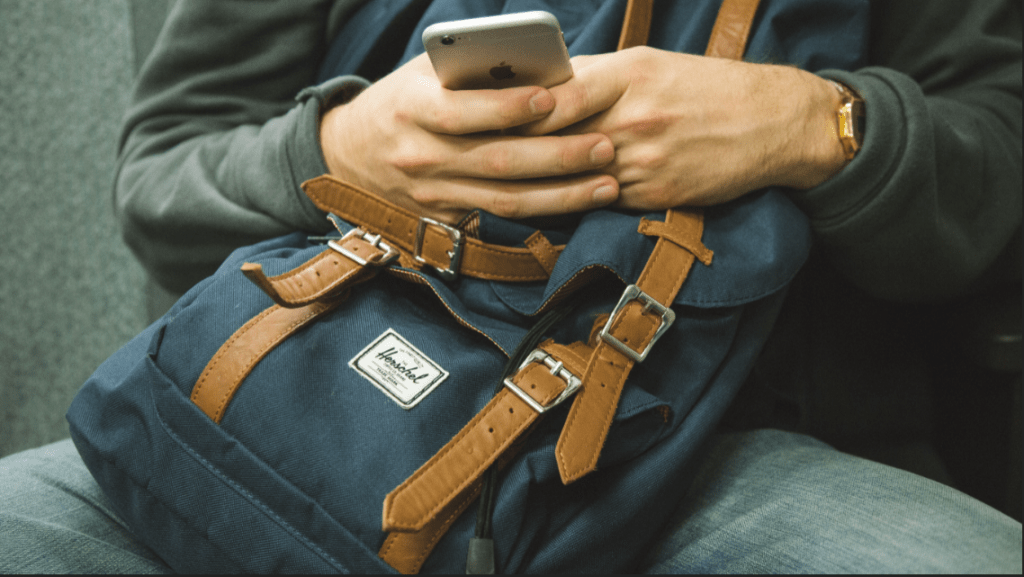 Share your opinion on your phone or computer to help brands deliver better products and services and get paid in the form of gift cards or cash. These are very common online jobs from home. 
I recommend signing up for Fusion Cash (Best referral program I've ever seen), Survey Junkie, CashCrate, Inbox Dollars and Swagbucks. The more survey sites you sign up for, the more you'll make!
You get a $5 Sign up bonus with Fusion Cash, Swag Bucks, and Inbox Dollars if you click the link above.
Tip: Open a separate email account solely for surveys. You'll start to get inundated with emails and it will be more manageable in a different account.
Type what you hear (recordings), that's what a Transcriptionist does. If you can type fast, this may be an ideal job for you. Consider a side hustle in Transcription with this Free Mini-Course.
You can make $7-$21 per hour with the companies hiring here or more if you build your own business.
I know the last thing you may want to do is think about more school work, but when you can get paid for it…why not?  These are great online jobs for students to earn money. You can make up to $60 per hour by tutoring online.
Check out the best online tutoring companies hiring here.
Proofreading may not be the most exciting job, but when you find out how Caitlin Pyle of Proofread Anywhere made $43,000 in her first year proofreading PART-TIME, that should give you a little boost.
Caitlin put together a course to show you how to start your freelance proofreading hustle here.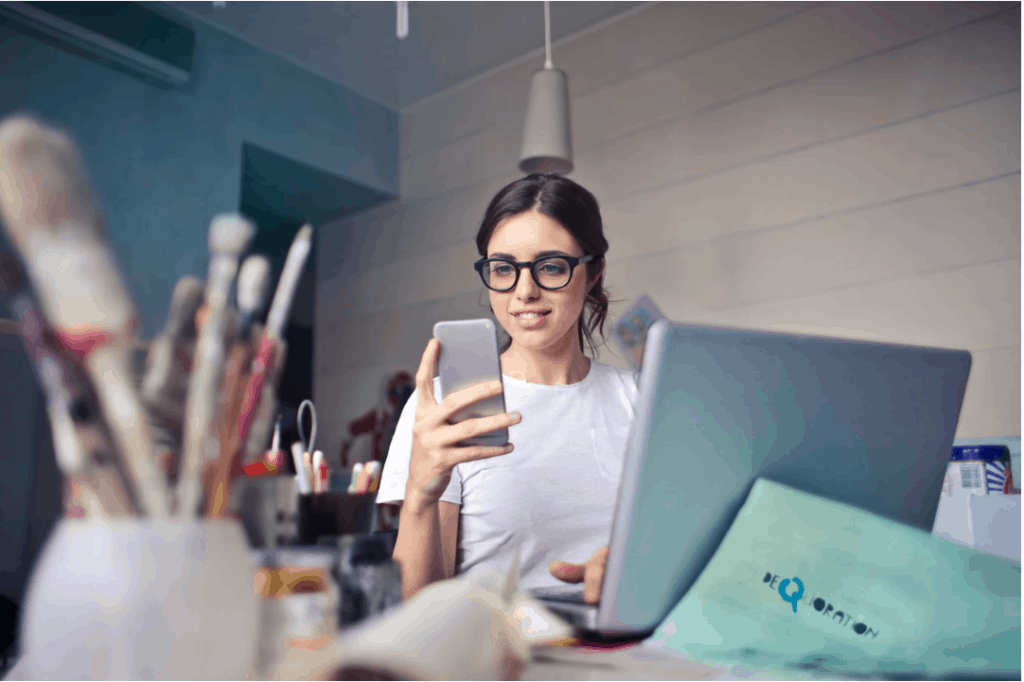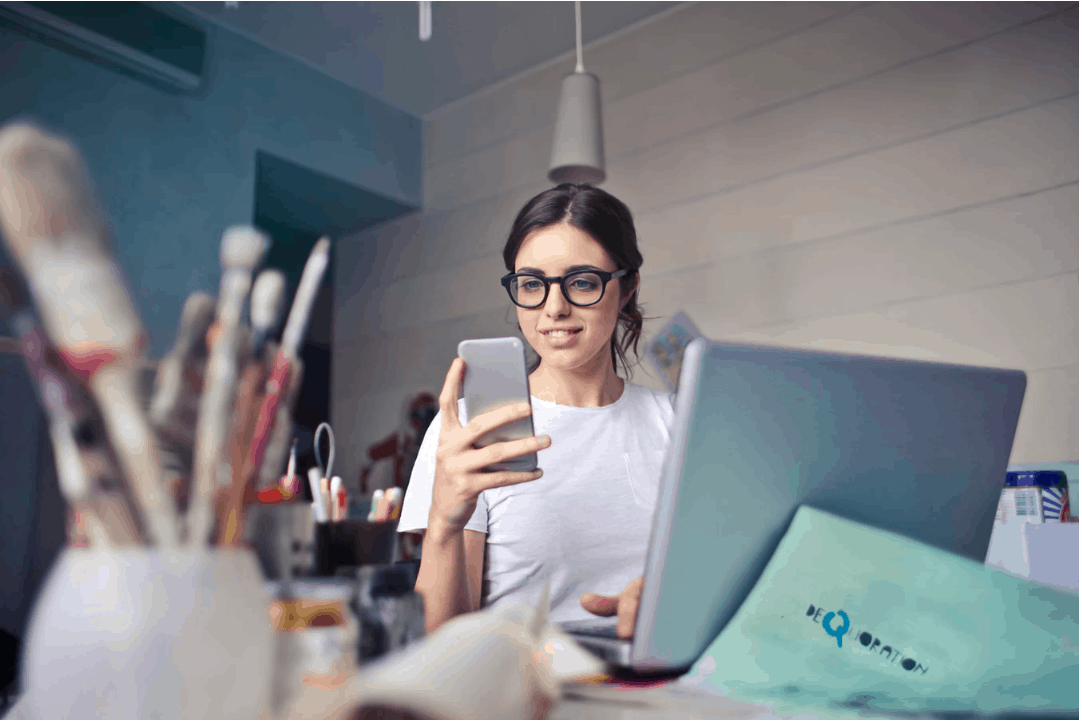 I worked as an assistant for the Journalism department in college, but I could've easily done what I did from the comfort of my own dorm.
A virtual assistant is anyone that offers services virtually as a contractor or self-employed individual to clients.
Services can include everything from email management, content creation, bookkeeping, graphic design, social media and more! 
There are tons of services you can offer as a VA – check out this list of over 150 to learn more.
Virtual Assistants can make $25-$40 per hour. You can become your own boss if you take this awesome course, How to Become a Virtual Assistant in less than 30 days or check out these companies hiring here.
Are you on Social Media? You'd be amazed at how many small businesses in your area do not utilize this for their business. 
They would love to have a young student who is active on Social Media post on their behalf.
You could make anywhere from $1,000-$10,000 a month depending on how many clients you have. 
There are many Social Media schedulers you can use to schedule your posts so you can focus more on school work and sit back and collect your check.
You will want to be available and responsive to any comments or questions that come in. See how Annelise Pickett does it here.
13. Online Moderators
You're on Social Media anyway, so why not get paid for it? There are a number of forums, blogs, social media pages and companies looking for someone to manage comments or maybe even clean up fights in chat rooms.
The jobs for this position could be called Social Media Manager, Community Manager, or Moderator. To qualify for any one of these, you'll want to make sure you are active on the different social media outlets.
The Social Element is one of the only companies I could find that offered decent pay and flexible schedule, but they prefer experienced moderators.
LiveWorld does not require previous experience (pay is $8 per hour), or you can take the Moderation Gateway training that Social Element recommends.
You can make $14-$17 per hour at the Social Element.
14. Get Paid to Test Apps and Websites
You already take tests all the time, why not get paid for some? This is a great online job for students because companies need feedback on the user experience of their websites and they'll pay you to get it. This is one of the easiest ways and quickest to make money online.
Here is a reputable list of companies to work with that will give you $10 per test and they take around 15-20 minutes
15. Search Engine Evaluator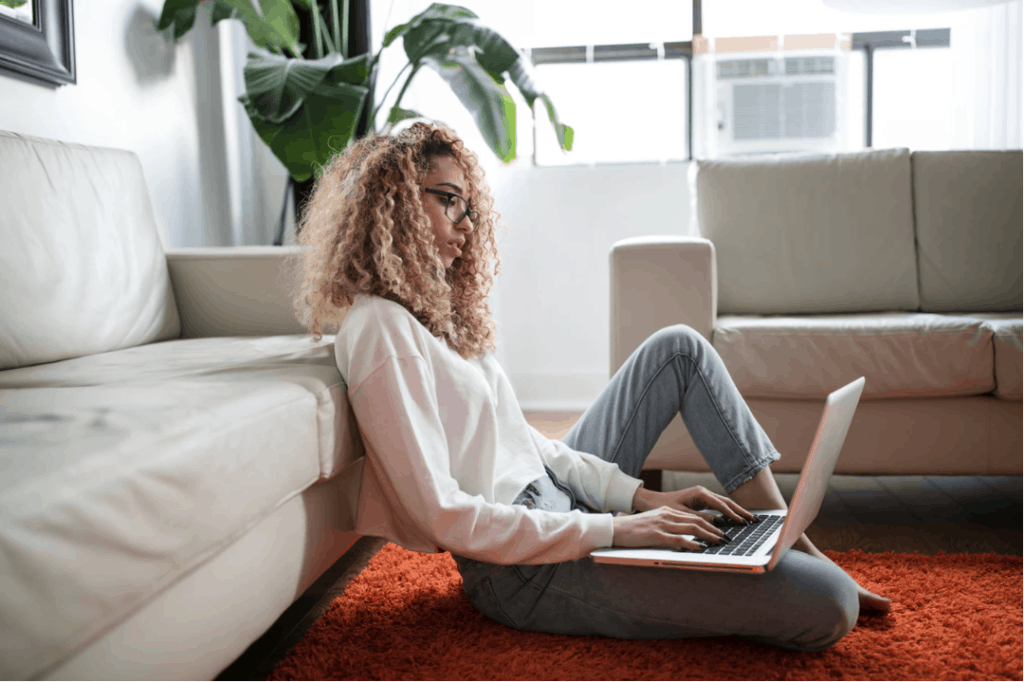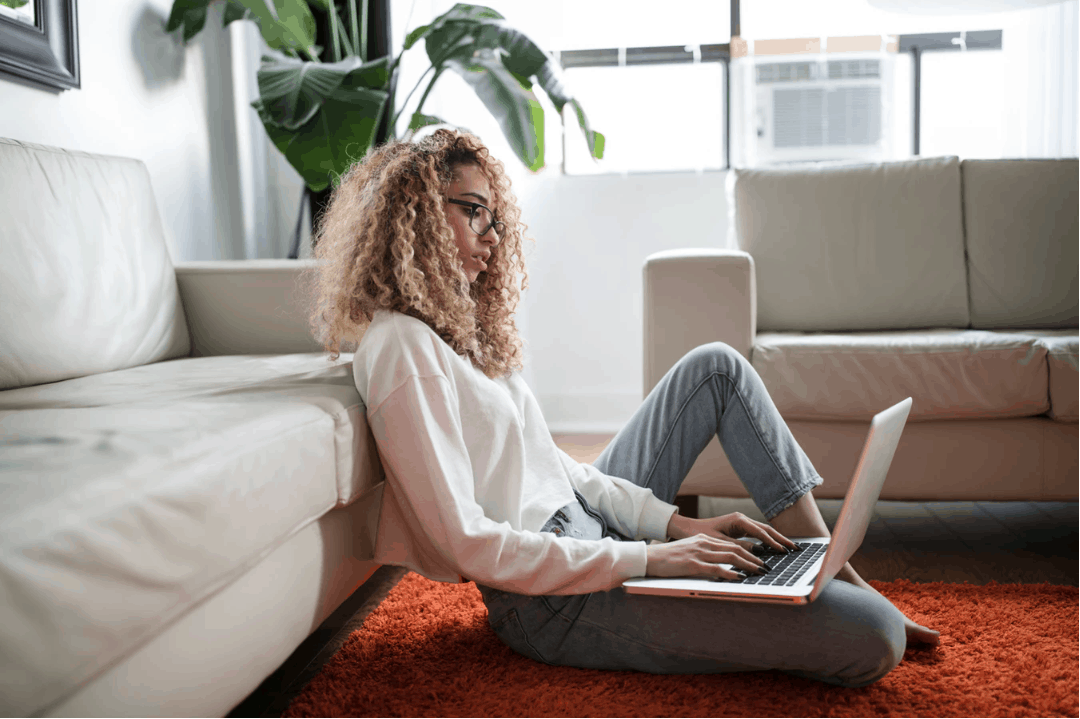 Want to get paid to help Google clean up their mess? Consider becoming a Search Engine Evaluator.
You'll rate social media ads and search engines results for relevancy. That's it! You work completely on your own schedule starting from $12.50 – $14 per hour with a maximum of 20 hours a week.
You can see the only two companies I recommend here.
Bonus Tips!
Start Investing (In Change!)
Acorns is a neat way to start micro-investing. It rounds up your purchases to the nearest dollar and invests the difference on your behalf.
You can link as many credit or debit cards as you like and put your "change" to work for you in a low-cost ETF. The service costs $1 a month BUT for College students it's FREE!
Acorns monitor your bank account and automatically invests the change from your daily purchases. For example, if you buy a coffee for $1.75, Acorns will round up to $2.00 and automatically invest $.25 in "smart portfolios".
I can't wait to see how much I've earned with this; I'll definitely report back.
Bonus: Sign up with my link and we both get $5 to invest and plant an oak tree to help the world around us grow.
Ebates
If you shop online, you are doing yourself a disservice if you are not using Ebates. 
Your online shopping experience will be the same except you just log-in through Ebates first to earn cash back rewards.
I really rack my points up in December around Christmas time because I do a lot of shopping online.
$43 isn't a whole lot of money, but it's certainly better than nothing for something I was already going to purchase.
Check it out here and earn $10 if you spend at least $25.
Have you ever heard of Honey? You'll no longer need to search for coupon codes and sales again! Click on the Honey button during checkout and Honey will automatically apply coupon codes to your shopping cart. 
Great way to save money and find deals without doing the work yourself. It's FREE, and you can check it out here.
Get FREE Food, Car Repairs, etc. as A Secret Shopper
I recently had a GREAT experience as a secret shopper at a restaurant with my family where I had to rate the food, staff, and cleanliness of the restaurant in secret.
They actually required that I order coffee, two entrees, and Pie! I'm like, okay :-).
I did the survey on my phone while I was there so I wouldn't forget anything.
I took a picture of my receipt, and they reimbursed me! A full brunch for my family and I for FREE!
They have plenty of opportunities for oil changes and car repairs which is AMAZING!
I'll do this any day of the week. You can sign up here and see what opportunities are available in your area. 
I'd love it if you used my referral id as the person who recommended you, it's IN35543. Thanks in advance 🙂
Student Loans
Yikes. Loans, most of us have to get them, but we should be smart about how we use them.
Refinancing can save you money by lowering your interest rates. 
Credible makes it easy for you to fill out one application and receive rates from the best student loan refinancing lenders in the industry.
It's worth it just to see what the offers are; I definitely recommend checking them out here.
Final Thoughts
I hope this list has given you some insight on how to make money online as most of these are online jobs for college students with no experience. 
If you found this content to be helpful, please be sure to subscribe to our email list as we continue to find more ways to help you make money online.
You Might Also Like
How to Make a $100 a Day or More
17 Ways to Make Legitimate Money Online with Little to No Investment
10 Ways to Save that has Saved Me Thousands
How to Make Money Online for Free
13 of the Best Online Jobs for College Students that You May Have Never Considered

Max is the founder of Tried and True Mom Jobs, a blog about legitimate ways to work from home, save and invest. She only writes about things that work. Hence the name "Tried and True". She does the research, so you don't have to.