30 Best Gifts for Entrepreneurs they'll love you for in 2023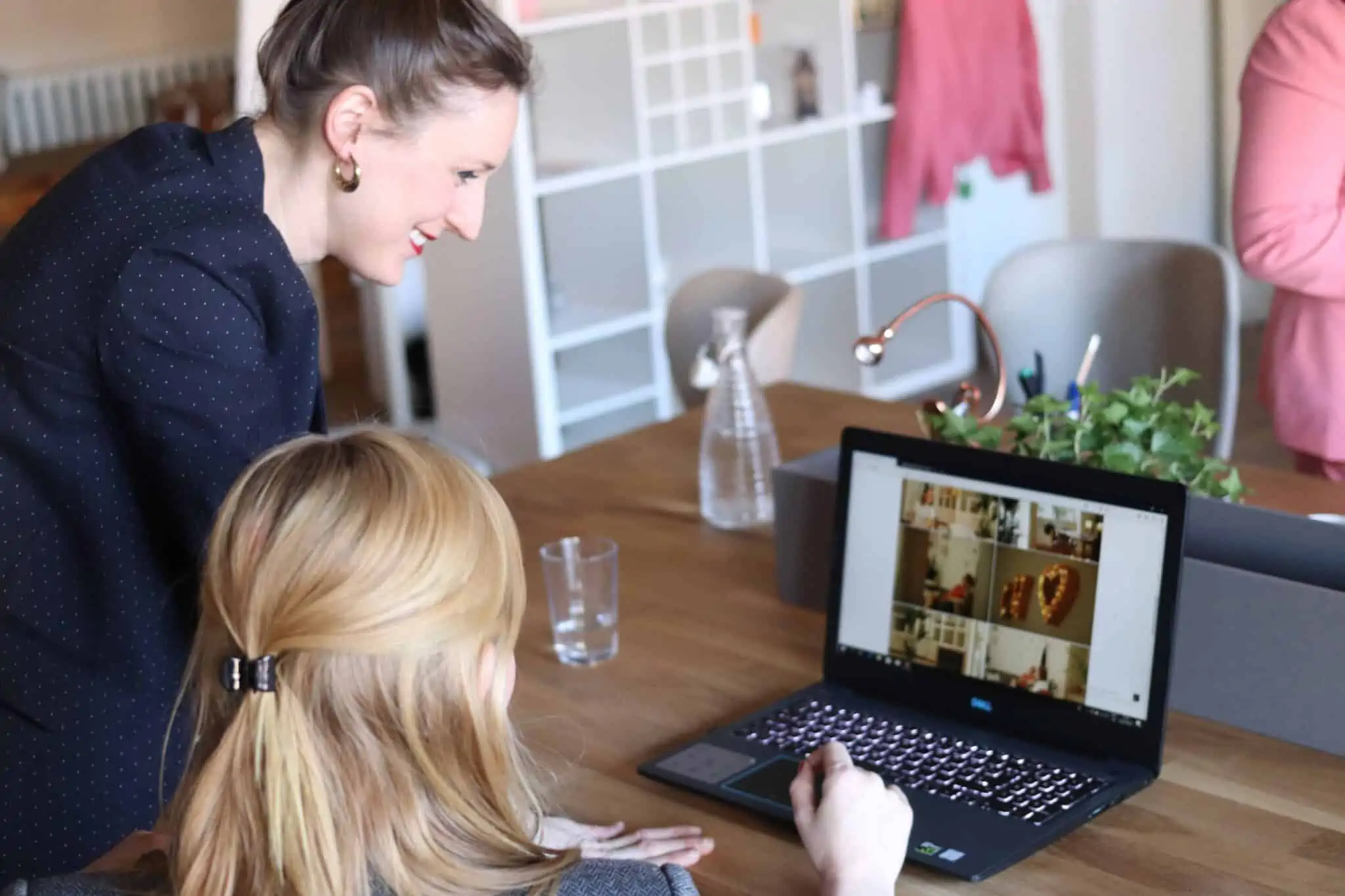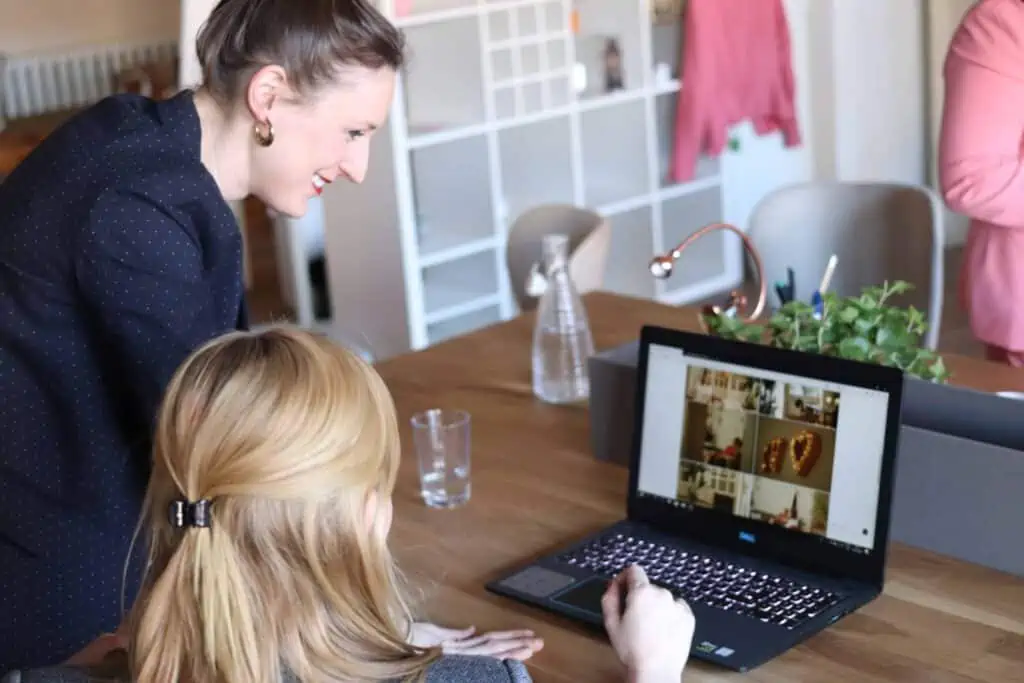 Are you trying to find gifts for Entrepreneurs?
Great, because the best gifts for entrepreneurs are on this list!
We consulted a group of entrepreneurs like us and these are all of the things we want and need.
There are a lot of people making the decision to leave their jobs and start their own businesses and we want to help give you ideas to celebrate this new business journey.
There is nothing like feeling supported when you start your own business, you're already taking a huge leap of faith. So these gifts will surely make them feel supported and motivated.
Whether they are a family member, friend, or a fellow entrepreneur we want to help you find the right gift.
Speaking of entrepreneurship, have you thought about it? If so, we have a list of small business ideas that people are doing today.
No need to reinvent the wheel, find a proven business model, make it your own, and execute it.
It's important to know your options because the freedom you get from being your own boss is priceless.
But let's get back to this list.
This post contains affiliate links, which means I may receive a small commission, at no cost to you, if you make a purchase through a link.
Here are the best gifts for entrepreneurs:
1. Desk Calendar
The Ryve Calendar– Price at time of publication $17.95
We all have days when we need a little extra motivation. The Ryve Calendar has daily inspirational quotes for women and makes a thoughtful gift idea. It also comes in many different colors and patterns to match any office space. This list is not exclusive to women, but we do have a number of gifts for female entrepreneurs.
This makes for a perfect gift that we had to make #1. It's simple and thoughtful, and they'll think of you every time they look at it.
---
2. Entrepreneur Mug
Mug for Women – Price at time of publication $19.99
Mug for Men – Price at time of publication $25.98
Who doesn't love a fun mug? Even better with some awesome motivation printed right on the front. What a perfect and thoughtful gift to the new entrepreneur. They'll probably be up in the wee hours of the night working anyway, so drinking a cup of coffee from your mug is great knowing that someone is believing in them.
---
3. Planner
Blue Sky Planner– Price at time of publication $25.99
Blue Sky makes planning and keeping track of their schedule simple. It can also be used as a productivity planner. It comes in many different styles and colors too. Check out those reviews! You NEED a planner if you want to stay on top of things. Perfect gift for female entrepreneurs.
Another version we like is this simplified to-do list planner, something every entrepreneur needs to stay organized.
---
4. Personalized Name Plate
ExcelMark Glass Block Name Plates for Your Desk- Price at time of publication $24.99
We love this unique gift idea. You choose the design, name, and title to create a gift with your own personal touch that any entrepreneur will love and cherish. Make sure to check out the floral pink pattern…that's our fav! Isn't this such a good idea? We had to put this in our top 5 gifts for entrepreneurs.
---
5. Custom Bobblehead
Women's Business Custom Bobblehead– Price at time of publication $88.99
For the entrepreneur who has a great sense of humor, we love this custom bobblehead. Simply send in a picture of her and they will create a look-a-like bobblehead! How freaking cute is this! Such a great gift idea. It had to make our top 5 gifts for entrepreneurs.
---
6. Laptop Backpack
Matein Travel Laptop Backpack For Men – Price at time of publication $29.99
For the guy/gal who's always on the go and needs something professional and durable. This laptop bag has lots of compartments, and is made of water-resistant materials! The amount of raving reviews makes this one a no-brainer.
Or for the woman on the go, we LOVE this one! – Matein Laptop Bag for Women– Price at time of publication $29.99
---
7. Stationery Set
Multibey Marble Stationery Set– Price at time of publication $24.97
We knew this stationery gift set had to be on our list because this is a great starter set. It is professional-looking and comes with stationery, binder clips, sticky notes, and a pen. She will be good to go with this awesome gift!
It's nothing like setting up your office and looking legit. She's made it with this set, or at least she'll look like it ;-).
---
8. Journal
Graphique Hardbound Spiral Journal– Price at time of publication $11.99
For a place to keep thoughts, jot notes, and reminders, this classic navy striped "Make Things Happen" journal makes the perfect gift. We really like the assortment of designs and inspirational sayings on the different cover options.
---
9. Smart Speaker
Echo Dot – Price at time of publication $59.99
Alexa is there to help and be the perfect office assistant with this sleek smart speaker. They can play music, answer questions, set alarms and so much more with the Echo Dot. Perfect gift for entrepreneurs.
---
10. Tablet
Fire HD 8– Price at time of publication $89.99
For hours of reading, browsing the web, and listening to music, the Fire is our top choice. It has great reviews and is very reasonably priced.
---
11. Chair Support
Everlasting Comfort Seat Cushion– Price at time of publication $49.95
We all know that entrepreneurs work long hours. So why not make the time sitting at their desk a little more comfortable. The everlasting seat cushion is one of the best ways to support the booty, tailbone, back, coccyx, and sciatica. It is a computer desk pain relief pad that they won't know what they were missing out on until they have it!
---
Books For Entreprenuers
12. Female Entrepreneurs Playbook, Patricia Wooster – Price at time of publication $19.99
5 star review alert! This book shares secret strategies from over 20 women who tell their success stories of doing something they love…and getting paid for it! Truly priceless info here.
---
13. Leveling Up, Eric Siu – Price at time of publication $18.35
An awesome entrepreneur book for men (or women) that want to level up. With a gaming focus, this is a book on how to win!
---
14. Team of Teams, Stanley McChrystal – Price at time of publication $15.89
A guide for leaders on how to build their teams to be more productive and adaptable during times of change.
---
15. Forging An Ironclad Brand: A Leader's Guide, Lindsay Pedersen – Price at time of publication $19.99
How to grow a brand that creates value. A step-by-step process to building a brand that is "ironclad".
---
16. Building a StoryBrand, Donald Miller – Price at time of publication $16.49
How to create and clarify your message so consumers will listen…and get it!
---
17. Move: The 4- Question Go-To-Market Framework, Sangram Vajre – Price at time of publication $15.99
A guide to navigating through the changing markets…the who, what, why and where of your business.
---
18. Chic Pens
Sweet Water Metal Boss Lady Pen Set– Price at time of publication $20.00
These feminine and inspirational pens are sure to give motivation throughout her day. Pens Read: Boss Lady, Like A Boss, and Go For It. Love these! (Tip: Pair with the journal #26 for the perfect gift combo!) They will make a great addition to her home office.
---
19. Airpods
Apple Airpods– Price at time of publication- $99.99
These highly rated wireless earbuds, connect to Siri, have a 24-hour battery life, and produce high quality sound. They are sure to get a ton of use in and out of the office and are the kind of gift young entrepreneurs would really appreciate.
---
20. Charging Station
3 in 1 Charging Station – Price at time of publication $36.99
Doesn't it seem like one of your devices always needs to be charged? With this charging station, you can charge your electronic devices while you work. It also gives you a space to store your chargers and devices.
---
21. Lunch Box
Lokass Insulated Lunch Box– Price at time of publication- $24.99
Depending on their job, it may require them to drive a lot so this would be such a thoughtful gift. This is such a nice style insulated lunch box to take on the road. It also comes in many prints and colors. We love the brown leopard and pink, so stylish!
---
22. Foot Massager
Medcursor Foot Massager– Price at time of publication $79.99
Big day? Lots of stressful meetings? It's all good. No one will have to know that they are getting a foot massage under their desk! This massager makes an awesome gift idea. It has a heated option and adjustable intensity level.
---
23. Desk Lamp
Wihtu Table Top Lamp– Price at time of publication $25.99
This tabletop lamp is not only modern and stylish but has 3 light brightness settings. It also has a USB port and AC outlet. It even charges your devices when the lamp is turned off! Can't go wrong here.
---
24. Inspirational Book (Journal)
Make Your Own Magic– Price at time of publication $29.99
Make Your Own Magic is a guided self-care journal. It helps boost mindfulness, gratitude, and positivity…all things every entrepreneur needs to focus on. This is a beautiful gift that helps us focus on the things that really matter in life.
---
25. Travel Mug
Yeti Rambler 20 oz. – Price at time of publication $38.00
There is a reason this Yeti travel mug has so many great reviews. It is stainless steel, a tight-fitting lid, and is dishwasher safe. It will keep your drink warm or cold for hours. Oh…and it fits in your cup holder!
---
26. Smartwatch Fitness Tracker
Fitbit Versa 2 Health and Fitness Smartwatch – Price at time of publication $129
Entrepreneurs have busy lifestyles. It is sometimes hard for them to take time for themselves. The Fitbit Versa can help give daily fitness mini-goals and help motivate them to make fitness a priority. We all need a little help sometimes!
---
27. Chair Massager
Comfier Shiatsu Back Massager– Price at time of production $89.99
Who doesn't love a back massage? With this Comfier Shiatsu back massager, her hard work pays off and she can get a back rub while working at her desk anytime she wants! It will feel like cheating but we won't tell!
---
28. Padfolio
Stylio Padfolio– Price at time of publication $17.95
Every entrepreneur needs to be organized at all times. This Padfolio is sleek and stylish and makes a great practical gift idea!
---
29. Soda Stream
Soda Stream Terra– Price at time of publication $79.00
A refreshing drink is just moments away with the Soda Stream Terra. It takes up little space and would make a great gift idea for any entrepreneur. Why drink pop when they can create their own fresh sparkling water. It is sure to get a ton of use and is one of our favorite gift ideas.
---
30. Water Bottle
Fidus Motivational Water Bottle – Price at time of publication $25.99
If you are looking for a water bottle this is one of the best on the market! Over 30,000 reviewers are raving about this leak-proof, inspirational + time marked water bottle. This water bottle is great for measuring your daily intake of water, reminding you to hydrate often. Order it in the color of your choice.
---
Well, there you have it! Our complete list of the 30 best gifts for entrepreneurs. We hope you found an item or two that you love and is the perfect way to celebrate your favorite entrepreneur.
Before you go, if you're into pursuing financial freedom be sure to subscribe to our email list where we share one epic email a week helping you get there. Click here to subscribe.
You Might Also Like:
How this mom makes over 400,000 a year while homeschooling her 3 children
How this mom of 9 makes over $2,000 a month working on the side as a bookkeeper
How to make money proofreading from home
30 of the Best Gifts for Entrepreneurs they'll love you for in 2023