20 Best Independent Contractor Jobs that Pay Well
Independent Contractor Jobs from Home
Are you interested in looking for independent contractor jobs that you can do from home?
If so, you're in the right place! We've compiled some of the best and highest paying independent contractor jobs that you can get started as soon as today.
I am an independent contractor and it's so liberating working on my own schedule, doing it my way. To understand what an independent contractor is let's define it.
What Are Independent Contractor Jobs?
In a nutshell, independent contractor jobs are defined as an individual providing service or work to another entity as a non-employee.
There are many pros and cons that are associated with working as an independent contractor, and I'll start with the pros:
Pros
You're your own boss
Flexible schedule
Higher Income – Most companies pay more for independent contractors because they don't offer other benefits
Time – If you specialize in a certain area you become more efficient. The time it takes to do certain jobs/services is reduced as you gain more experience, giving you time to complete other tasks, essentially allowing you to earn more for less time spent.
Tax breaks – Most of these jobs are considered a home-based business and when you have a home-based business the government sees that as a small business. When you have a small business you get SO many tax breaks. Like my $1,000 cell phone I purchased, I get that money back during tax time because it's considered a business expense. You can EVEN hire your kids to work in your home-based business and get your money back that you are already spending on them. You have to know the rules of the game and then play by the rules of the game.  I learned all of this from Lynn Richardson and she changed the game for me with her HOW TO START A HOMEBASED BUSINESS WEBINAR.  It's only $30 but guess what, that's a business expense as well so you can get that money back. First things first, you'll have to find something that works for you so check out these independent contractor jobs AND THEN check out Lynn's webinar.
Cons
No Benefits (Health insurance, life insurance, dental, car mileage, etc.) everything is on your own dime.
Taxes – You're on your own. I recommend getting a CPA to help you with your taxes. Don't use sites like TurboTax when you're working for yourself, those are great sites but I've learned that a CPA can better educate you and point you in the right direction when running your own business
Job Security – You're on your own so having a good plan in place and solid savings can help if something goes wrong with your current client(s)
Check out your health insurance options that independent contractors are using today
As you can see the pros outweigh the cons and I may be a little biased but I think independent contractor jobs are the best. I've worked for both a company and myself and the only thing I regret about becoming an independent contractor is not doing it sooner.
Independent Contractor Jobs challenge you and make you a better version of yourself because you HAVE very little choice to do anything but win. You have no one else to fall back on but yourself, so you're always putting your best foot forward.
How to Find Independent Contractor Jobs
Use this list! In this article, I will share what I do along with several other independent contractor jobs that pay well giving you the tools and resources you'll need to get started and how much you can earn.
Make sure you subscribe to our mailing list as we continue to update this list. Click here to subscribe.
This post contains affiliate links, which means I may receive a small commission at no cost to you if you make a purchase through a link.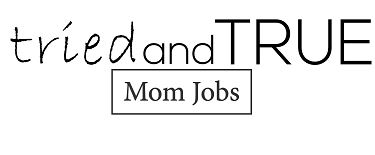 Tried and True mom jobs was created to provide stay-at-home moms legitimate job opportunities that pay well and offer the flexibility to raise their children.
Learn more...