How to Start a YouTube Channel for Beginners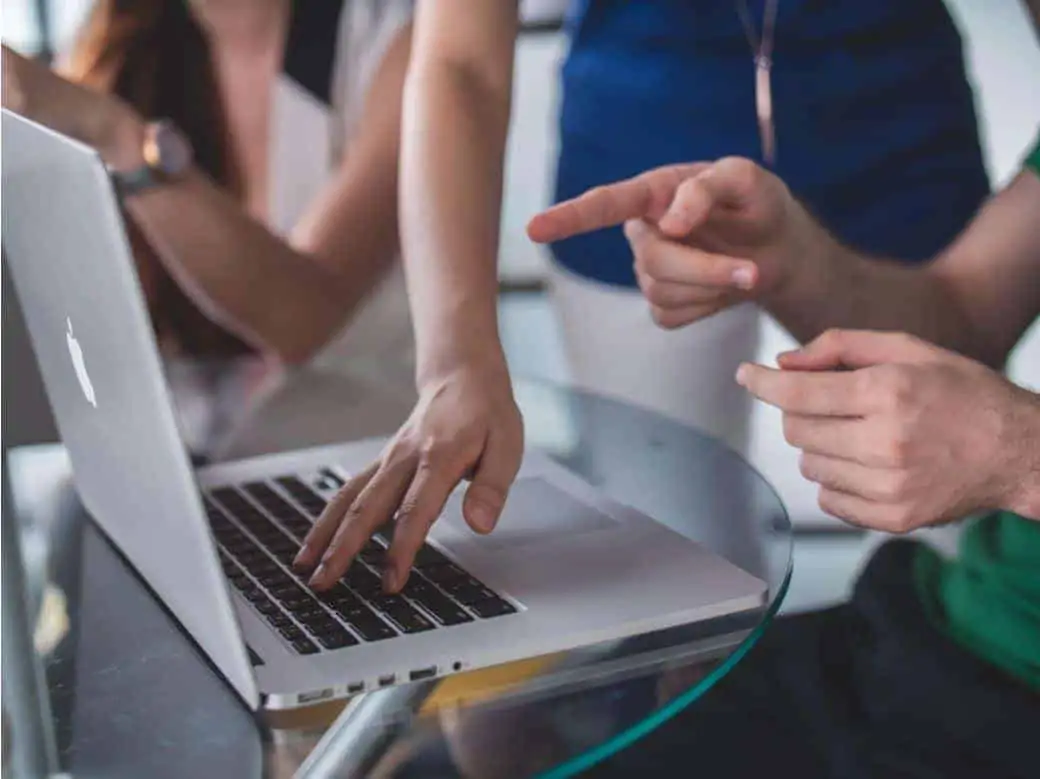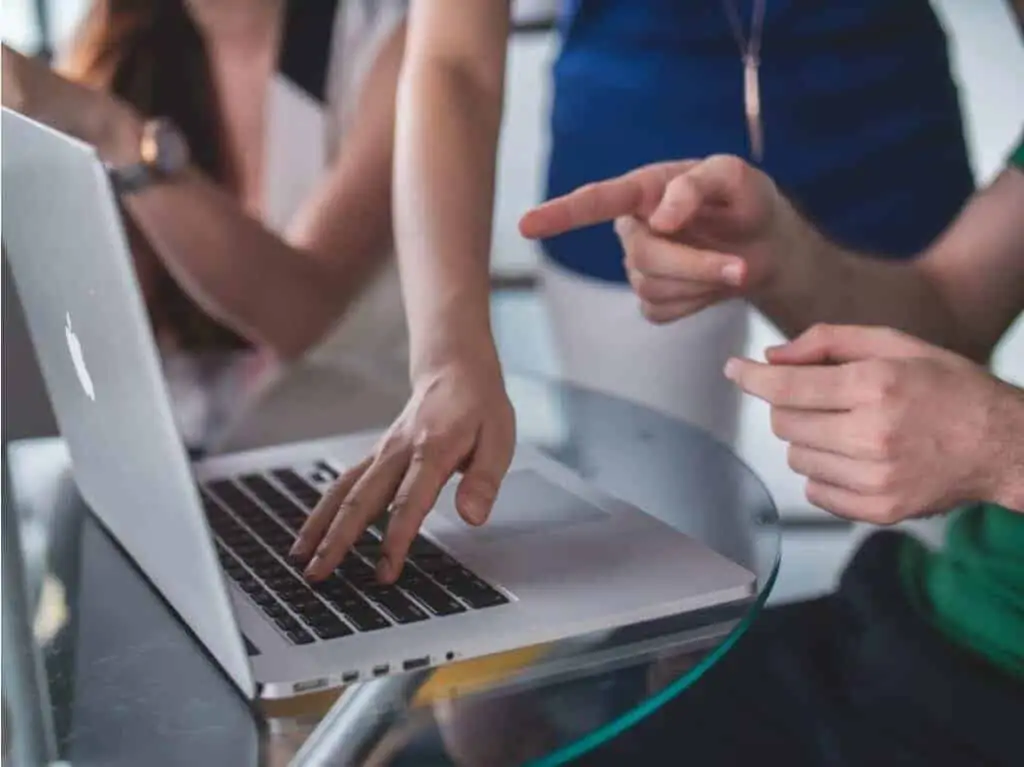 How to Create a YouTube Channel and Make Money
Are you looking for a guide to help you start a YouTube Channel for Beginners?
If so, you're in the right place because today I have someone who can teach us just that!
Who am I talking about? Nate O'Brien 
Why should we listen to him? Well, he has
400,000+ subscribers

Nets 2-3 MILLION views per month

Earns 5-figures per month in ad revenue 
Is this someone you'd like to learn from? I certainly do.
I'm really into making money blogging but now that I have that pretty much on auto-pilot I want to work to diversify my income and I've decided to do that on YouTube.
If you want to see how I make money blogging you can check it out here.
So, I need help! I have absolutely no idea how to start a YouTube channel so I asked Nate a number of questions to help you and I get started.
Update: Guess what? I started a channel and I'm now Monetized after 5 short months!
My strategy to get monetized so quickly is a little different from Nate's so make sure you read this article to see his tactics but you can also learn how I was able to do it here
But before we dive into the interview there are somethings we must think about before we start our YouTube channel which is a basic guideline for starting anything. 
Work to define all of these categories as you work towards building your new YouTube channel.
Choose Your Topic
What do you want to talk about? What problem are you solving? What value can you bring to this topic? You'll really want to niche down to something specific so you'll be the "go-to" resource for this type of content
Define Your Audience
Who is your target audience? Who needs to hear this information? Is there a market for what you want to talk about?
Research Your Competition
There might be tons of other people who talk about the same thing you'd like to, but there is just one thing. They're not you! You have your own voice and perspective but it's still important to research your competition so you can better separate yourself and know what makes you different than the rest.
Choose Your Name
If you have a blog or business you'll want to use the same name for your YouTube channel to stay consistent. 
If you don't have a name try and make it relevant to what you want to talk about. Remember users see your name before they even watch your content so make a good first impression. You can use Brand Bucket to get inspiration for what to name your channel.
Plan Your Content
Use your competition as inspiration to find content ideas (never copy) and get a good sense of what type of content your audience likes based on their views and comments.
One of the things you'll find out in the interview below is the importance of being consistent posting. It's easy to be consistent when you have episodes planned in advance.
If you can create a list of 50+ episode ideas it will give you a good sense that this is the right medium for you. The information in the next step can also help you come up with content ideas.
Learn SEO
The only reason why my blogging traffic has become on autopilot is because I learned SEO (Search Engine Optimization). I create content that people are searching for and find useful. You can see how I do this in my step-by-step example in this article. 
When people type in keywords like "Highest Paying Apps" my article is currently in the top two search results on Google (let's hope it stays that way). This is constant traffic because people are always searching for things on Google, so I'm pretty much always getting traffic to my website. The same thing goes for YouTube, you want to find out what people are searching for and create content based on that.
Here is a great video from Nate's other channel on how to grow your YouTube channel with 0 Views and 0 Subscribers
These are some basic things you want to consider when starting your YouTube channel but there is still so much more that Nate's going to cover like:
Equipment for starting a YouTube channel
How to make money with your YouTube channel
Preferred editing software
How to optimize your metadata
How often you should post
Little-known secrets to get your videos noticed
And more!
So without further ado…
Here are some great tips on how to start a YouTube channel for beginners
This post contains affiliate links, which means I may receive a small commission, at no cost to you, if you make a purchase through a link.
Can You Tell Us a Little Bit About Yourself and How You Got Started on YouTube?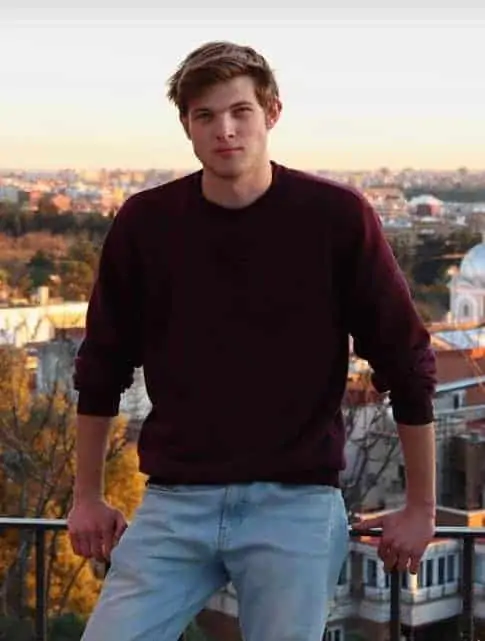 As you may know, YouTube emerged in 2005, when I was seven years old. As I entered my teenage years I began to notice a lack of educational content in relation to personal finance, something of which was one of my many passions. 
I began my channel as a freshman in college nearly three years ago, in January 2017 with a net worth of -$30,000 at the time. It was in my hopes that I could earn enough of an income from YouTube that I could pay for the remaining three years of college tuition at Penn State University. 
How Do You Get People to Watch Your Material?
From a logical standpoint, I would argue that people watch my videos because of the lack of financial YouTube channels at the moment.
As you know, financial stress is experienced by many millennials as we attempt to pay student loans, buy houses, support our families etc. 
People watch my videos because of the lack of supply (personal finance videos) and excess demand (millions of people looking to relieve financial stress).
How Do You Make Money with YouTube?
I earn the majority of my income from YouTube ad revenue. 
For years, there was a popular belief that YouTubers earned anywhere from $1 to $3 per thousand views. Times, however, have changed and a vast amount of brands are dumping billions of dollars into YouTube ads, of which I receive 55% of the revenue and YouTube receives 45%. 
From three million views in January, I will earn $35,000+ in ad revenue (after YouTube's cut) due to multiple mid-roll ads and extremely competitive bidding on ads that are run on my channel (most of which are banks). 
Whitney Here: For more on how Nate makes money on YouTube check out my interview with his YouTube partner for a full break down and how to earn $100 per day!
What Equipment Do You Need to Start a YouTube Channel? 
I recommend using a Canon M6 Mark ii for a camera and a simple Zoom H1 recorder with a $15 Sony lavalier microphone. I would also highly consider picking up a 50mm f/1.8 lens and some studio lights. 
Please Note: I would not spend more than $1,500 for the camera, audio, and lighting. I have seen many people grow channels to 100k subscribers by simply using their phone to record. Spending money plays a very small factor in growing a YouTube channel
For editing, I use adobe premiere Pro which runs me about $20 per month through my student account at my university. 
For Each Video You Upload Can You Take Us Through Your Checklist Before and After You Publish?
There is no more satisfying feeling in the YouTube game than clicking that "publish" button and waiting to see how your subscribers react to your new content.
After putting hours of thought into the video preparing, scripting, filming, and editing, it can be easy to just click "publish" and call it a day.  
Without following the steps explained in this section, however, all of your work may go to waste and go largely unnoticed.  This section is where the magic happens that separates the pros from the rookies.
Quick Tip: Instead of uploading public videos right away, upload your videos as "scheduled uploads" so you can add cards, end screens, and review everything one last time before your subscribers get to see it
It is important to optimize your metadata for YouTube to ensure your videos have the best chance of being discovered, using the following methods:  
Title (front load titles)

– Does your title entice clicks without misleading? (e.g. a bad one for our previous example might be "Candidates running for president", while a better one would look more like "Steve Harvey for President 2020? [My reaction to the comedian candidate's announcement]" 

Description

– Fill your description with details about your video.  Make sure the first few lines are enticing since these are often shown in search results below the title.

Tags – Did you utilize as many detailed/specific tags as possible? (Here are some

tools for this

)

Thumbnail

– Is your thumbnail appealing and easy to interpret?  Avoid noisy thumbnails with too many colors, and avoid dull or unclear thumbnails

Edit file name

– Make sure your file name is related to your title.  This may be a conspiracy and has not been proven, but we do it just in case.  It is also helpful for your own organizational purposes. (e.g. don't make your video DJI12432.mp4, but maybe instead steve_harvey_president.mp4)

Ad settings

– if you are monetized, be sure to check your ad settings every time

Playlists, monetize, cards, end screens

– drive traffic to your other content to lift your entire channel when one video gains traction
After Release
Entice comments –

reply to users commenting and engage in conversation.  Remember, these are your people who subscribe and follow you

Promote (ads don't work)

– Running ads kills your watch time and we have never seen it actually work to rank videos.  Instead, promote your videos with your own social media, by sending your link to friends, by commenting with meaningful thoughts on similar videos (without being spammy)

DO NOT SABOTAGE SIMILAR CONTENT

– disliking and flagging similar videos from other channels will not boost your video or channel.  That is very inconsiderate to other creators and is proven to not help your own channel. YouTube is not a zero sum game.  By this, I mean that if there is already a popular video about Steve Harvey, yours can also be popular. There is not only one winner because users often watch a video, gain interest, and then look for more videos on the subject (i.e. yours!). 

Filter comments (rarely)

– it is important to keep genuine conversations in the comment section (good or bad), but be sure to read through comments and remove anything that might make your comment section an unsafe place for your viewers.  An example of this might be hateful or derogatory speech including profanity, racism, etc.
Any Tips or Suggestions on How to Best Tape Your Videos in Regards to Standing or Sitting?
I believe that standing while filming a video can feel more engaging to the audience rather than sitting. Having said that, many of my videos are filmed while sitting. I think the key is to make sure that your audience is engaged at all times. If you're up for it, I would recommend changing the setting/camera angle every few minutes to keep the audience's attention.  
Does It Matter How Often You Post and How Long Your Videos Are? If So, How Often?
It is difficult to say this decisively but I believe that posting two to three videos per week is the optimal amount for a successful YouTube channel. Although daily vlogging may net quite a number of views, it can easily lead to creator burnout & can become difficult for dedicated subscribers to keep up. On the flip side, I would never recommend going more than 2-3 weeks without posting a video. Over the history of my channel, I have taken two breaks that lasted multiple months and it is something that I deeply regret. Consistency is key. 
Do You Put in a Lot of Editing Before You Publish Your Videos, If So, How Much Time Does It Take You?
I'll be honest, I have very poor videography and editing skills. The majority of my videos are information-based and require very little (if any) editing. 
Recently, I hired a videographer to assist in the filming and editing process. Here is one of my favorite videos that we created together while in Japan

Any Insider Tips or Suggestions for Someone Who Is New and Wants to Get Started With a YouTube Channel?
The YouTube home screen only shows people about 12 videos.  How can your videos be among those 12 for users? To choose which videos are shown to viewers, YouTube uses an algorithm.  The three most impactful factors, from my experience, are watch time, engagement, and click-through rate (CTR).  
YouTube wants to make money and they make more money when users stay on their platform longer.  Based on this logic, it makes perfect sense that YouTube's algorithm is tuned to promote videos with longer watch time.  The algorithm also keeps people on their platform by satisfying viewers with interesting content. To measure the interest people have in a video, YouTube uses the click through rate.  This is essentially a ratio of the number of people who clicked on the video vs the number of people to which the thumbnail was shown.  
Lastly, we have engagement.  If people like your video, they tend to comment, like, and subscribe.  When making videos, be sure to encourage engagement in a non-interruptive way.
One of my favorite strategies to grow a new YouTube channel is to use a tactic known as Newsjacking. 
You don't need to worry about a behemoth video with 10M views outranking you if you are talking about a recent event.  For example, if Steve Harvey announces that he is running for president, suddenly there will be millions of people searching "Steve Harvey President" on the internet and there won't be any videos except for yours.  Even if you do not rank #1 for these searches, this is a great technique to enter the space with as little competition as possible. For heavily searched topics, often just showing up as a suggested video next to a top-ranking video can bring in thousands of views.
---
I LOVE IT! Thank you so much Nate for such a great interview. Make sure you check out his channel and stay updated as he's working on a starting a new blog! I also had a great opportunity to interview his partner Ryan Scribner and he gave me a great break down on how to make money on YouTube, you'll have to check it out here.
As always to stay updated on content like this and ways to make money from home, save, and invest subscribe to our mailing list. Click here to subscribe.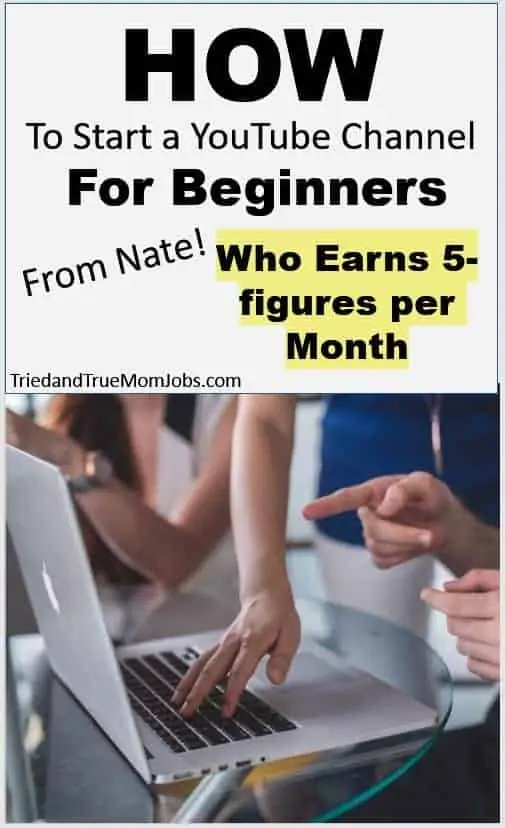 How to Start a YouTube Channel for Beginners