How to Teach English Online for VIPKID – Up to $2,000/mo. Part-time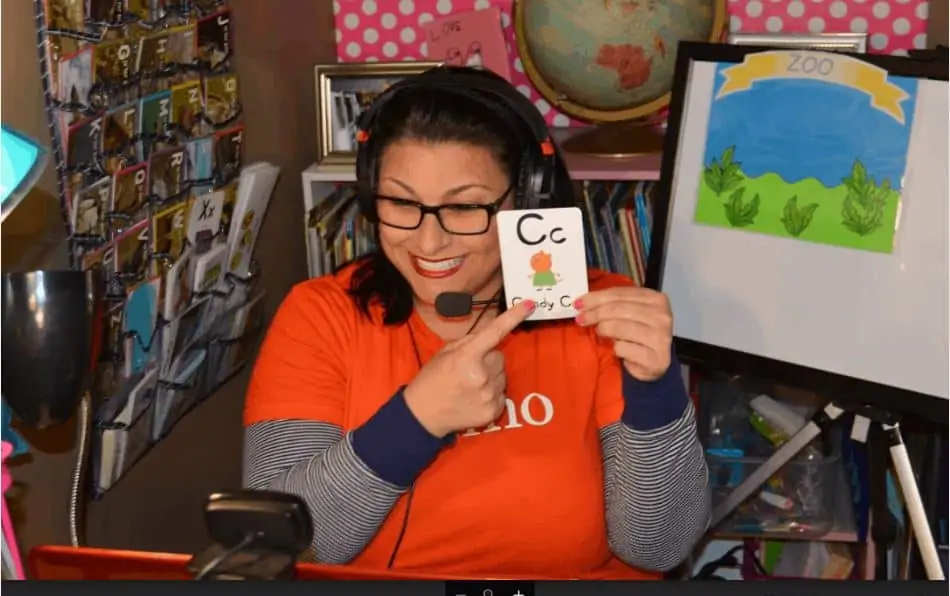 Unfortunately this job no longer exists. China issued new regulations for online teaching companies as part of a national crackdown on 'after-school classes'. For a full breakdown on what happened and companies that can still do this check this article out here.
Best Online English Teaching Job
Do you want to Teach English Online, have a flexible schedule and make a positive difference?
Consider VIPKID.  You can make $2,000 a month from home for just 3 hours a day teaching children in China English as a second language. The typical pay ranges from $14-$22 per hour for children 4-12 years old.
Forbes ranked VIPKID as #1 of their "Top 100 Work From Home Companies" and is also considered as the best Home-Based Online English Teaching jobs. It's in my list of the top 20 stay at home mom jobs.
If you find that teaching English online is not right for you, you'll definitely have to check out other ways to make money from home from people who are doing it today.
I had the pleasure to interview stay-at-home mom, Brittney Sutton.  She currently works for VIPKID and was kind enough to share with us her experience and daily routine.   Check out our conversation below and decide if this could be a good fit for you.
Related Article: Work from Home Teaching/Tutoring up to $60/hr.
This post contains affiliate links, which means I may receive a small commission, at no cost to you, if you make a purchase through a link.
Here's How you can Teach English Online
How long have you worked for VIPKID?
I am currently on my 2nd contract. (VIPKID signs 6-month contracts with applicants who pass their screening process.  You'll need to inform VIPKID 2 weeks in advance if you want to take time off during your contract).
What are the Job Requirements?
You must have a Bachelor's degree (in any field), be eligible to work in the US or Canada, and have at least one year of experience with children (Mentoring, children's church, etc. are acceptable forms of teaching experience).
Whitney Here: Magic Ears, Qkids, and EF Teach Online are very similar to VIPKID, I discuss them here.
Can you describe your interview process?
The interview process does change its format, but when I interviewed there was a live interview in a "Skype" type format, then a quiz and 2 mock classes. Of course, all of these steps only take place if you pass the application stage.
Can You Describe What You Do?
I teach English online to children in China. It is a 1-on-1 format, and each class is 25 minutes long.
See how cool she decorated her teaching area below.
How Can you Book Classes as a Newbie?
You open slots that work with your schedule and hope that your bio and intro video is appealing.
What Was Your Income the First Month and What is Your Current Salary?
The first month I received a check right under $700. Now I make between $1200-$1700 on a regular basis.
How often are you Paid?
We get paid monthly
Can You Set Your Own Schedule? What is your Schedule?
I typically work from 6-8am Monday through Friday and 7-11pm Friday and Saturday but you choose your own hours. Each one-on-one session is 25 minutes long.
Is the Work Steady?
For me, the work has been very steady. Even after I took off a week for a trip to Disney, I came back to a fully booked schedule.
Would you Recommend this Job to Moms Who Want to Stay at Home?
This is absolutely the BEST stay at home mom job.
What are the Pros of this job?
You get to set your own schedule. You are an independent contractor. You can teach in your pajamas. You can work as little or as much as you want. The lesson is planned out for you. The money is good. The joy you get from the students makes it all worth it.
Related: 15 of the Best Summer Jobs for Teachers
What are the Cons of this job
?
Biggest con for me is that I cannot teach during the day while my kids are at school. So I just get up and teach before they wake up, and on weekends, I usually teach after they are asleep.
How Many Children Do You Have and What Are Their Ages?
I have a 21-year-old daughter who works in Disney World. I have a 17-year-old son and a 9-year-old son.
How Do You Manage Your Time and Raise your Children?
I am completely blessed with how well this job works with my family. My husband is a big support.
Can You Teach the Students If You're Not at Home?
You can teach anywhere you can get on the internet.
Does the Company Provide Benefits?
The benefit is how good you feel, but that is all.
Important Note:
Your interview and experience are what determine your level of pay, so it's important to be coached. Brittney Sutton is kind enough to offer her help, but you must use her referral link here when you apply first and then email her at [email protected].
You might also like:
Six Companies Hiring Teachers/Tutors
How to Work from Home as a Bookkeeper with NO Previous Experience
Work from Home as a Virtual Assistant
20 Legitimate Work From Home Jobs that Pay Well
Questions, comments? Put them in the comments section, we'd love to hear from you!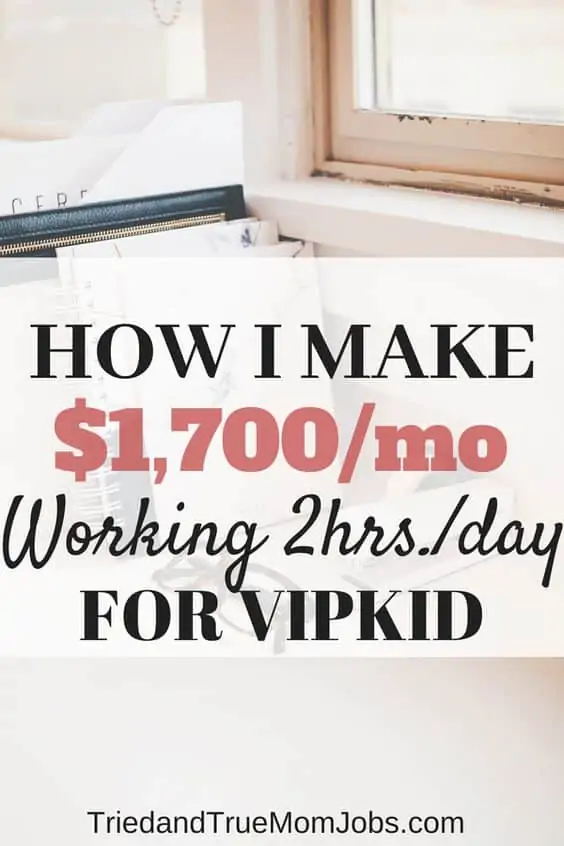 How to Teach English Online for VIPKID – Up to $2,000/mo. Part-time