Need Money? Here are the 10 Best Ways to Make Money Fast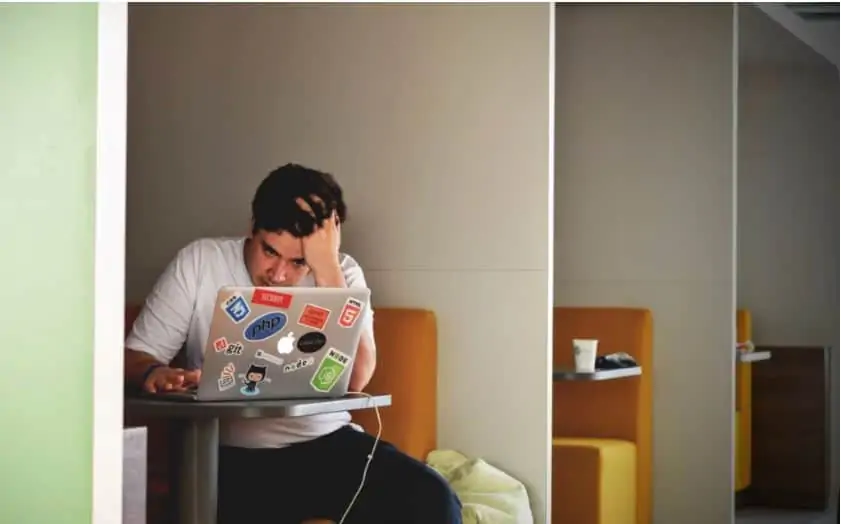 How to Make Money if You Need Money Now
Are you in a bind and find yourself saying, I need money?
Trust me, I've been there and instead of wrecking your brain trying to figure out what you can do to make money, I've compiled a list with the best ways you can make money, and make it fast.
I write about legitimate ways people can make money from home and I get a lot of emails from readers that say "help I need money", "I need money desperately" or "I need money asap please help" and that's why I'm writing this article, to provide all the ways you can make money fast.
This list is also great if you are trying to tackle debt and looking for extra ways to make money on the side to put toward your debt.
Related article: How to Save Money on a Tight Budget
Be sure to subscribe to our mailing list as I often get companies reaching out to me about available remote positions they have and I only share these with my subscribers. Click here to subscribe.
In this article, I will show you the following:
Various Ways to Make Money
How Soon You Can Get It
How to Get Started
If you're looking for more ways to make money that you don't need next week, make sure to check out my article on the top ways to Make Money from Home.
This post contains affiliate links, which means I may receive a small commission at no cost to you, if you make a purchase through a link.
So let's get to it, if you're saying "Help I Need Money Desperately"…Here's How You Can Get It:
1. Deliver Food, Get Paid Quickly
If you need money you fast you should consider DoorDash because you can get paid the SAME DAY with their FastPay program! In order to qualify for FastPay, you have to complete 25 deliveries and have dashed for at least two weeks.
You must be 18 years or older to sign-up, Have access to a vehicle (any car, truck, motorcycle, or scooter) or bicycle (in select cities), Pass a background and driving record check, and Complete an orientation online or in person.
Here's How DoorDash Works:
Get activated – Sign up to get you on your way.
Get ready – Pick up the basics of Dashing, some gear, and the iOS or Android app.
Get paid – Turn on the app, accept some orders, and start bringing home the bacon.
How much can you earn? According to Indeed, DoorDash drivers make an average of $18 per hour, plus 100% of tips.
If you treat this as a side hustle and want some quick easy money, definitely consider DoorDash.
2. Grocery Shop for Others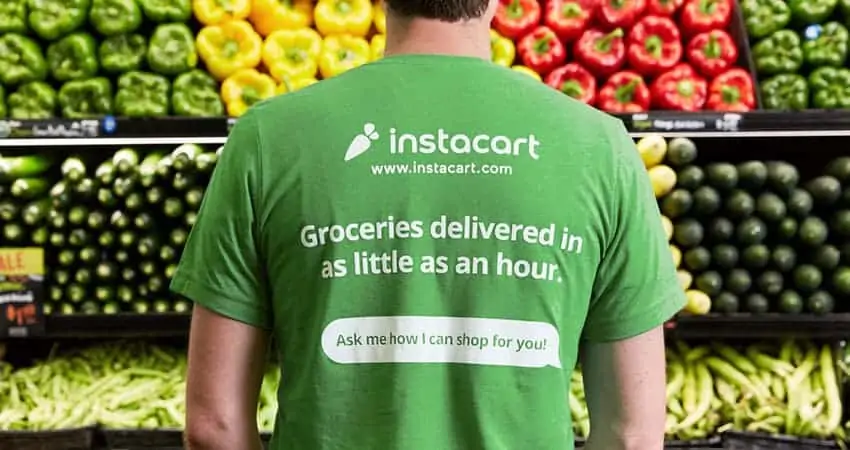 If you need money fast try Instacart to make money grocery shopping for others. As an Instacart shopper, you receive orders through the Instacart app and then shop and deliver groceries to the customer's door. You must be 18 years or older to apply.
It takes only a couple days to get started once you sign up. You will receive a debit card to do the shopping and be paid within that same week!
Here's How It Works
On the app, you will get visibility to all available options within the time frame you want to work
Choose your schedule
Pick and choose which orders you want to take
How much can you earn? I did a full review on How you can make a $100 or more a day with Instacart but the minimum payment is $10 per hour.
Set your own hours, get paid weekly, work when you want. If you have some extra time and need some money fast, you should consider Instacart.
If you like Instacart, you'll definitely love Shipt. It's pretty much the same thing with an average pay of $22 per hour. Click here to sign up!
If you want to make even more money, check out the other 4 Food Delivery Driver Jobs I only recommend.
3. Hustle with These Apps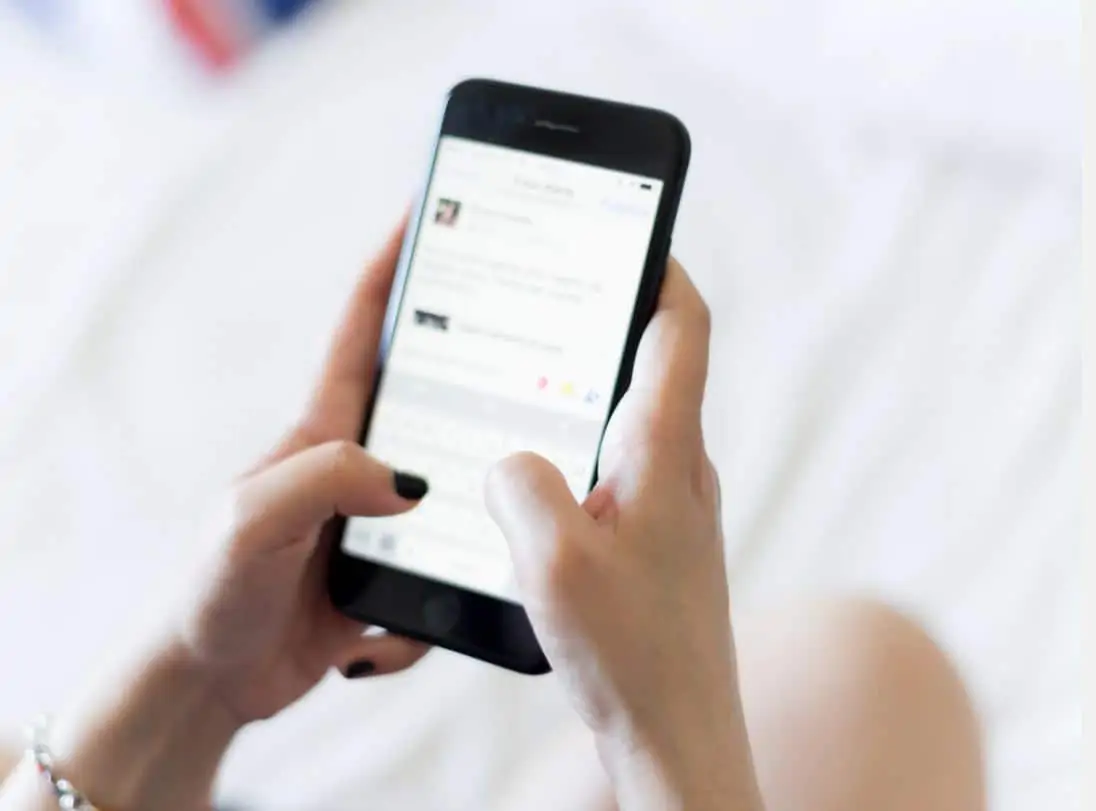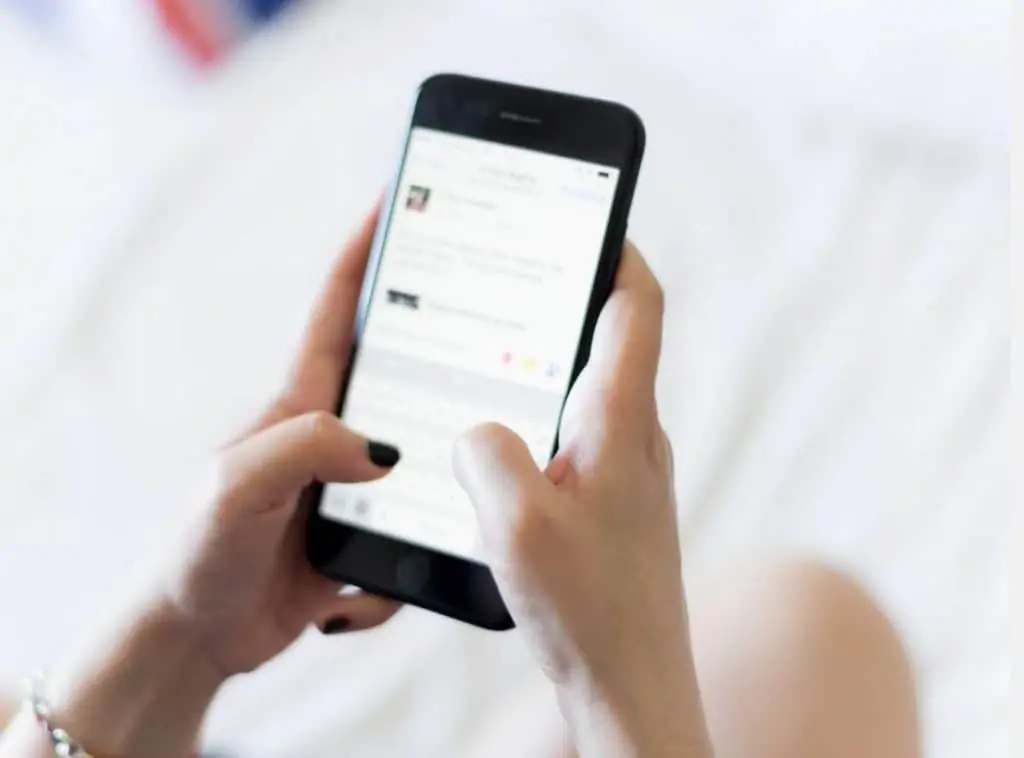 If you need money now try these apps below and consider the different ways you can earn money fast.
Swagbucks is a survey site where you get paid to give your opinion, watch tv, play games, search the web, etc.
Survey Junkie and PrizeRebel are the other two survey sites I recommend if you want to make more money.
Pro Tip: I always recommend creating a new email account for surveys as you'll get inundated with emails, and this will keep you better organized.
Here's How to Make Money Fast with Swagbucks:
Apply to Swagbucks with my link so you can get a $5 sign up bonus.
To cash out you need a minimum of $25. Do the things mentioned above to earn as many points as you can.
When do I get paid? I recently did this and it took 5 days to get the money in my account. You can cash out in the form of PayPal or Visa Gift card.
The earning potential is up to you and how many points you accumulate, but you can typically make $50-$100 in a month in your spare time.
You can also tell your friends about it and get $3 for every person that signs up with your referral link.
Click here to get started with Swagbucks and get $5
Ibotta is a cash back app that allows you to make money off the stuff you buy anyway.
Here's How It Works:
Download the Ibotta App and before you shop, add offers on great products by completing simple tasks on the app.
Buy the products you selected at any participating store.
Redeem your offers by taking a photo of your receipt. Ibotta will match the items you bought to the offers you selected and give you the cash!
Your earning potential is really by referring friends. Ibotta needs help spreading the word about their app and they'll pay you to do it. Ibotta runs a lot of promotions.
For example, this week if I get 5 friends to sign up with my referral link I get $50 and I can get this money in the next 48 hours in my PayPal account.
What's so great about it is that when my friends sign up they can get up to $20 as a welcome bonus. So, there is definitely some incentive for your friends to sign up.
Click here to download the Ibotta app and make up to $20 with a Welcome bonus.
4. Sign up for Research Studies – Up to $400 per study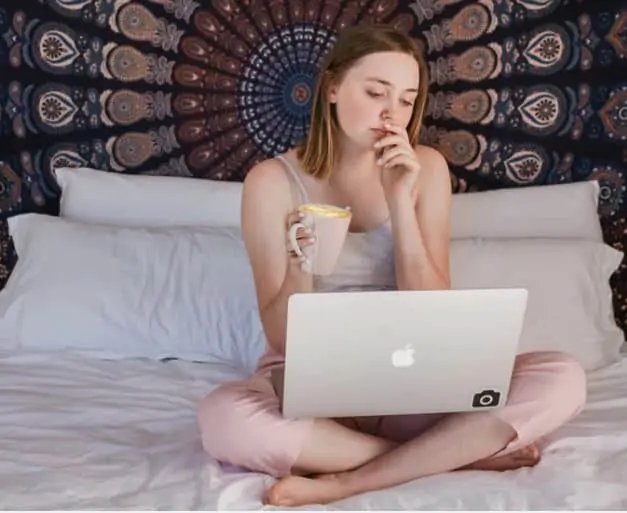 You can make quick easy money by participating in research studies.
Respondent is one of the best ones out there and you can make $50-$400 per study. User Interviews is very similar giving $50-$100 per study.
When do you get paid? Some researchers like to process all their outstanding incentives in a single transaction at the end of the study, others like to pay Respondents as soon as they have attended their session. This is at the discretion of the researcher (and their billing department).
It really depends on which study you do to determine how soon you'll get paid and payment is made via Paypal.
Click here to sign up for Respondent
5. Cash In Rewards and Change
Do you have a credit card with rewards? If you're like me and have a Chase Freedom Credit card you get cashback just for spending money.
I like to think of it like this, you have to pay your bills, groceries, entertainment, so why not get a portion of that back if you can?
If I needed money ASAP I could simply cash in my rewards and get the money within the next two days. I use my credit card on everything just so I can rack up the points, you can see in this screenshot here that it really adds up. (Please note: I pay my monthly statement off in full so I won't pay any interest)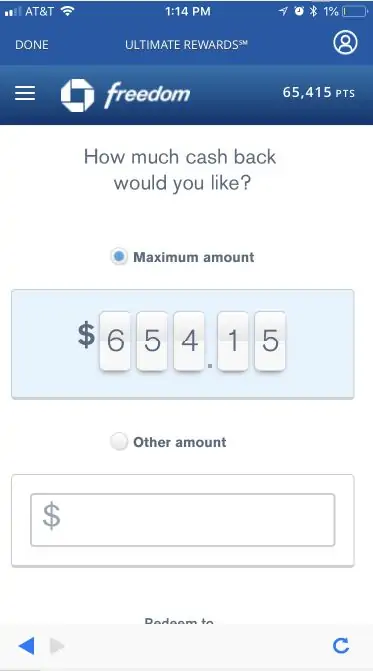 This is something to really consider if you can pay your bills on time because it's FREE money. But that's the catch. Can you pay your bills on time? If so, I definitely recommend doing something like this because it really is free money if you're responsible.
If you sign up for the Chase Freedom Credit card you get a $150 bonus if you spend $500 within the first 3 months. That should be easy to do if you use it on everything like me.
If you don't have a rewards credit card how about counting up the loose change around the house? We keep a jar of change that could easily be cashed in for $100/$200 or possibly more.
Do you have something like this? If so, it's time to turn those coins into dollars and put that money to use because it's not doing any good sitting there (I'm telling myself this as well).
6. Walk Dogs/Pet Sit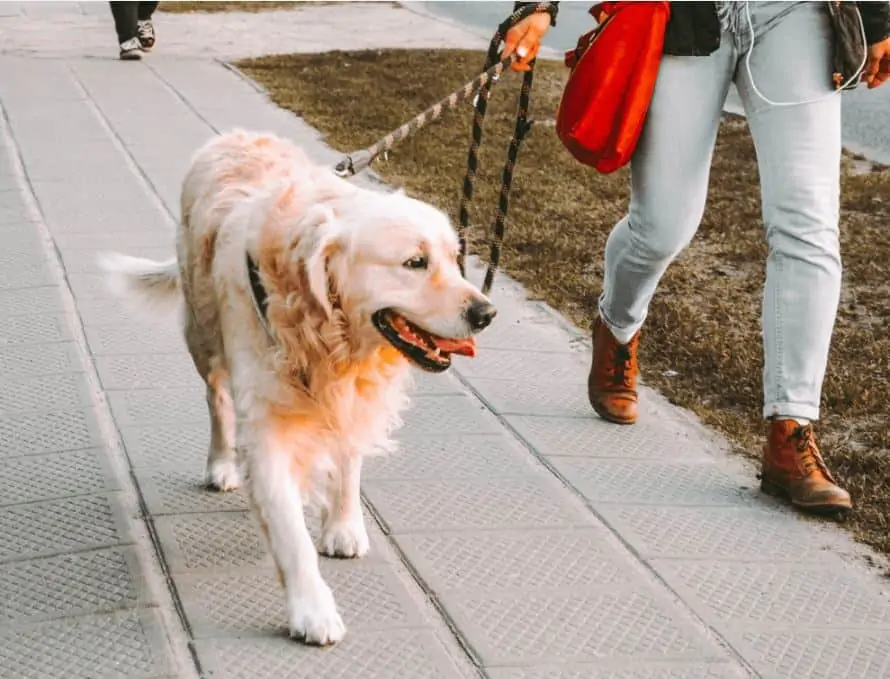 If you need money now why not relieve some stress, get some air, and walk a dog(s)?
I see a lot of people charge $20-$30 per 30-minute walk. You can find clients on Rover and get paid via PayPal within 1-4 days, with no fees.
7. Virtual Receptionist
Answer calls and web chats for a variety of businesses and professionals for Smith.ai, working alongside a close-knit team from around the country.
Smith.ai operates Monday through Friday from 5:00 a.m. to 6:00 p.m. PT / 8:00 a.m. to 9:00 p.m. ET.
You must be available 4 hours a day, 5 days a week (minimum of 20 hours per week, 40 hours max). Shifts are broken into 2- to 5-hour blocks. Applicants will need to be from the US, Canada, or Mexico.
COMPENSATION & BENEFITS
Pay is hourly and starts at $10 per hour, with raises based on performance and longevity with the company.
Benefits include:
Medical, dental, and vision insurance
Retirement plans
Cash bonuses
Weekly pay
How do I get started?  Apply Here
8. Flip Products on eBay
Ever since I wrote the article on How to Sell on Amazon my sister has been pumped to do this as a side hustle but trying it out on eBay instead and has had some early success.
Her husband was encouraged to do it as well and sold his gently used gym shoes and made over $1,000 in one week! He's got an eye for style and keeps his shoes in immaculate condition.
Rob from the Flea Market Flipper is the MASTER flipper. He made over $130,000 flipping items from Flea Markets and thrift stores PART-TIME.
And, you don't need to have a lot of money to start either. Rob recommends his students to start with a budget of $20-$50 to find items. Based on that, they should be able to make $100-$300 (mostly reselling on eBay) and then take some of the profit and do it again.
Rob created a free workshop to turn your passion for visiting thrift stores, yard sales, & flea markets into a profitable reselling business – in as little as 14 days. You can click here to sign up.
9. Decluttr
Decluttr allows you to sell your old electronics like CDs, DVDs, games, phones, and tablets.
Here's How It Works:
Submit your electronics and receive a FREE instant valuation for everything you want to sell
If you accept the valuation, ship it for free! They will send a Welcome Pack containing your free shipping label by email or regular mail (it's up to you) shortly after you complete your order.
A few days later, your items will arrive at their warehouse. Their team will check the item(s) over, and you'll get paid the day after by Direct Deposit, PayPal or Check!
Click here to check out Decluttr
If you have clothes you want to sell also try places like Plato's Closet to earn some quick cash.
10. Get Paid to Test Apps and Websites
Companies need feedback on the user experience of their websites, and they'll pay you to get it. This is a fast and easy way to make money online. Here are two reputable companies to sign up with.
User Testing – Testers can earn up to $60 per test. A test consists of a 20-minute recording and answers to four follow-up written questions. A Live Conversation requires you to get on a video conference call with a customer at a scheduled date and time. Payments are made daily for tests completed seven days earlier.
UserFeel – For each test you conduct after the initial qualification test, you get paid $10. You receive payment after approval, about one week after the test, via PayPal or Amazon Gift Cards (recommended).
11. Sell Plasma
Did you know you can make $20-$50 just for donating Plasma? As long as you haven't traveled overseas or acquired any tattoos recently you could be a possible candidate. You also want to make sure your iron level isn't too low.
Simply Google "Plasma Center + Your City's name" and the closest locations should pull up. Call to make your appointment and you could make a quick $20-$50. Expect the whole process to take an hour.
Quick tips:
Be sure to drink lots of water
Eat food rich in iron, such as red meat, peas, spinach, etc.
Check the mail to see if there are any promotions offering you extra money to donate
Something to consider Long-term….
Start a Blog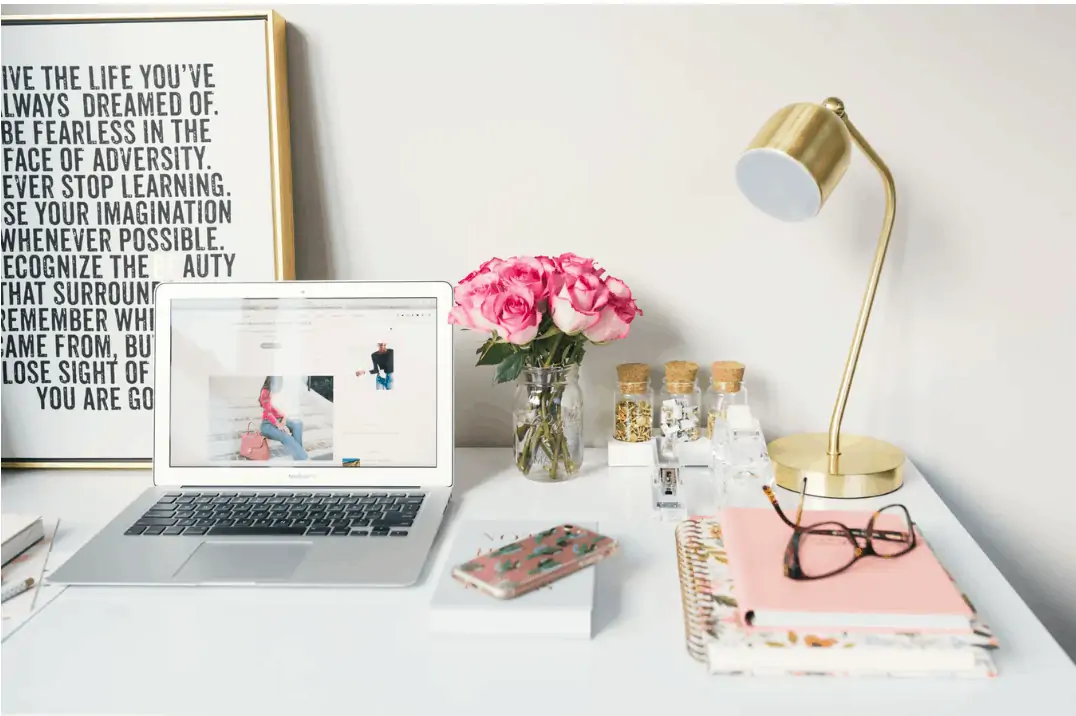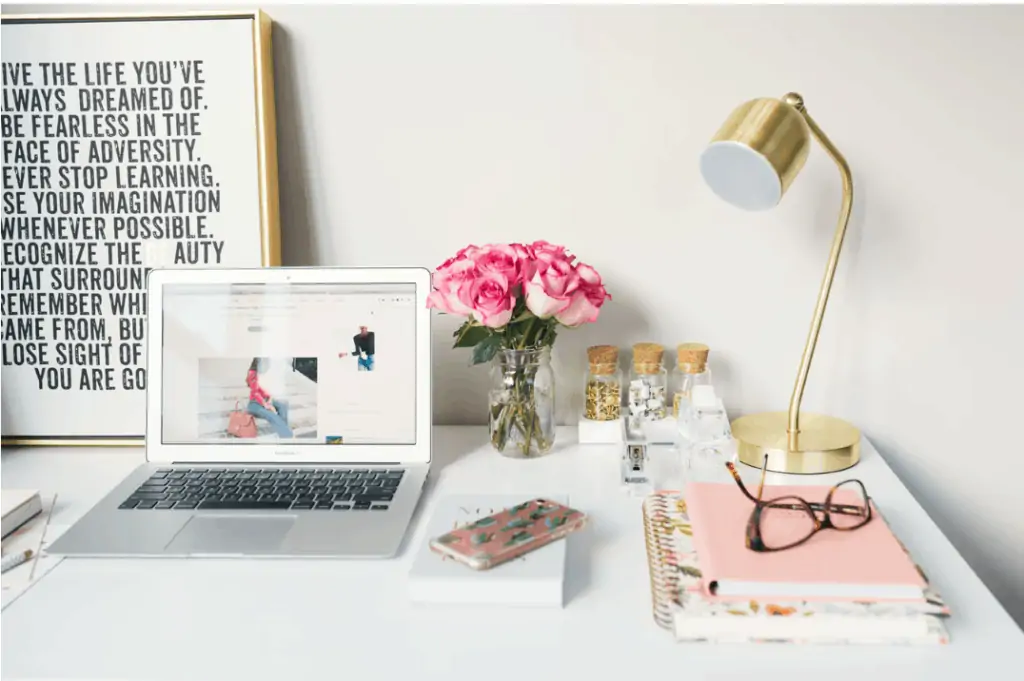 If you need money now starting a blog won't help BUT it can pay off significantly in the long run.
I started my blog because I was looking for ways to make money from home with my kids but I couldn't find anything and now here we are (See my about page to learn more about this site).
I only made $5,000 my first year and one year later I'm making over $5,000 a month from articles I've already written (Passive Income for the Win!).
I made $400 the other day just from ads, and I make a lot of money in Affiliate sales. You can see how I make money blogging here.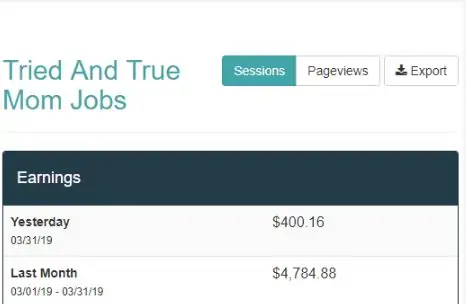 Many bloggers have started personal finance blogs just to document how they get out of debt and to hold themselves accountable and have turned their blogs into their main source of income. You DO NOT need to be an excellent writer to become a blogger.
I'm definitely not and I have my lovely mom review my articles before I post just to have a second pair of eyes. If you want to start a blog I've detailed all the steps in my How to Start a WordPress Blog article.
Final Thoughts
So, were you able to discover some new ways you can make money fast? I hope so, and remember money saved is also money earned, so check out my article on how to save money on a tight budget.
If you liked this article be sure to subscribe to our mailing list as we continue to add more ways to earn money, save and invest.
You Might Also Like
How to Work from Home as a Bookkeeper with No Previous Experience (Charge $60 per hour)
Top 5 Food Delivery Driver Jobs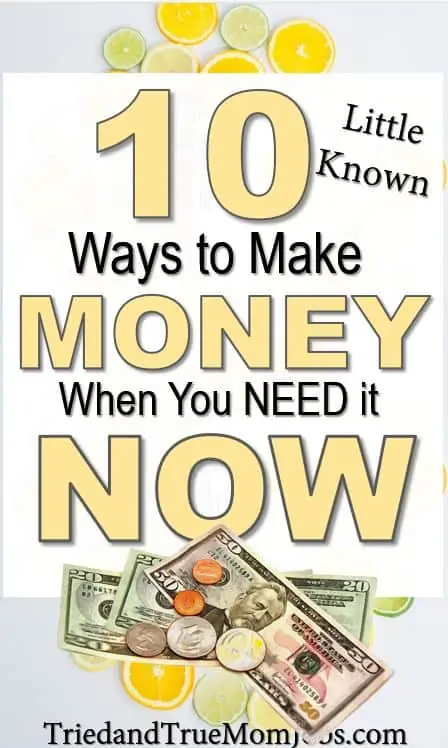 Need Money? Here are the 10 Best Ways to Make Money Fast