How to Become a Doordash Driver and Make the Most Money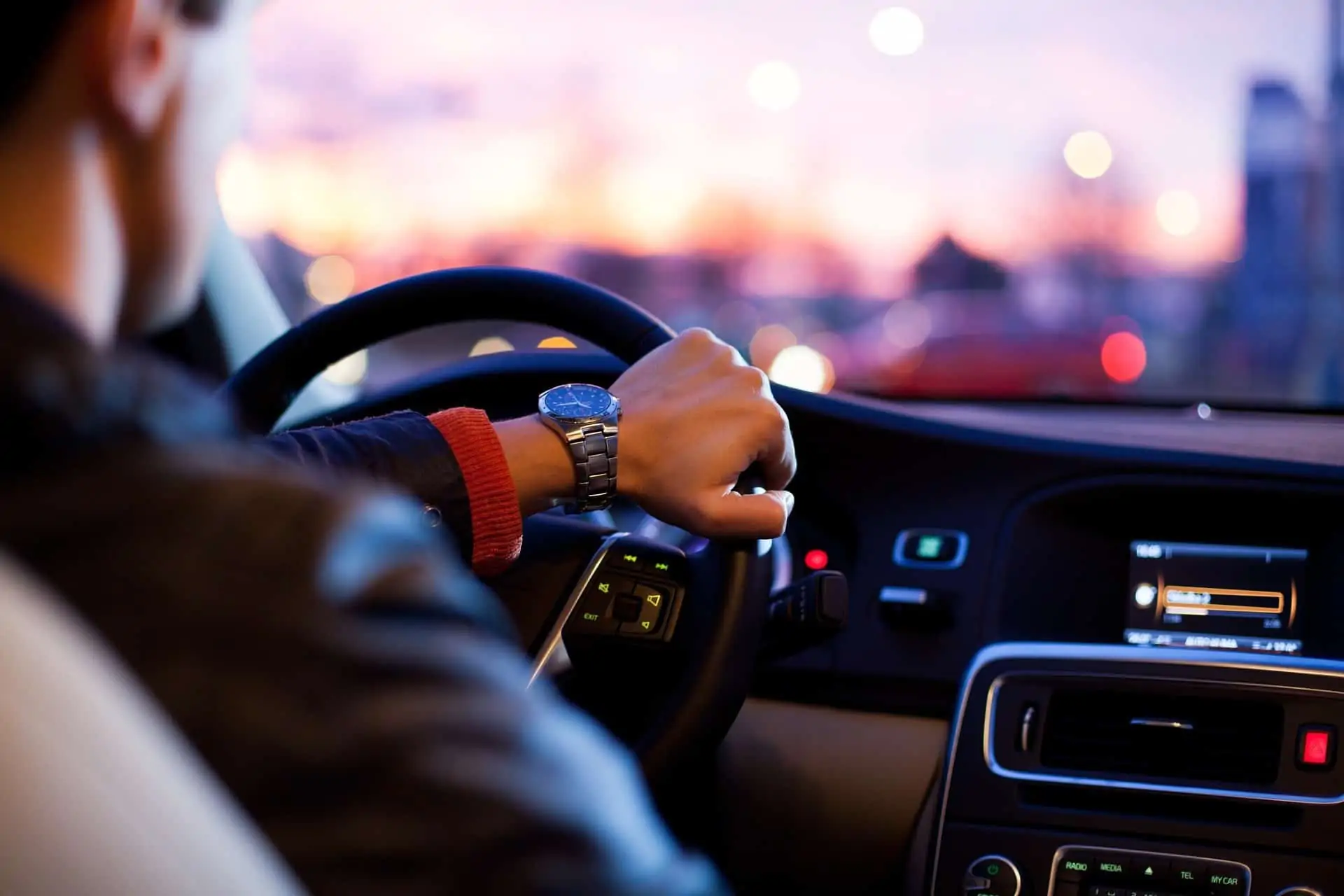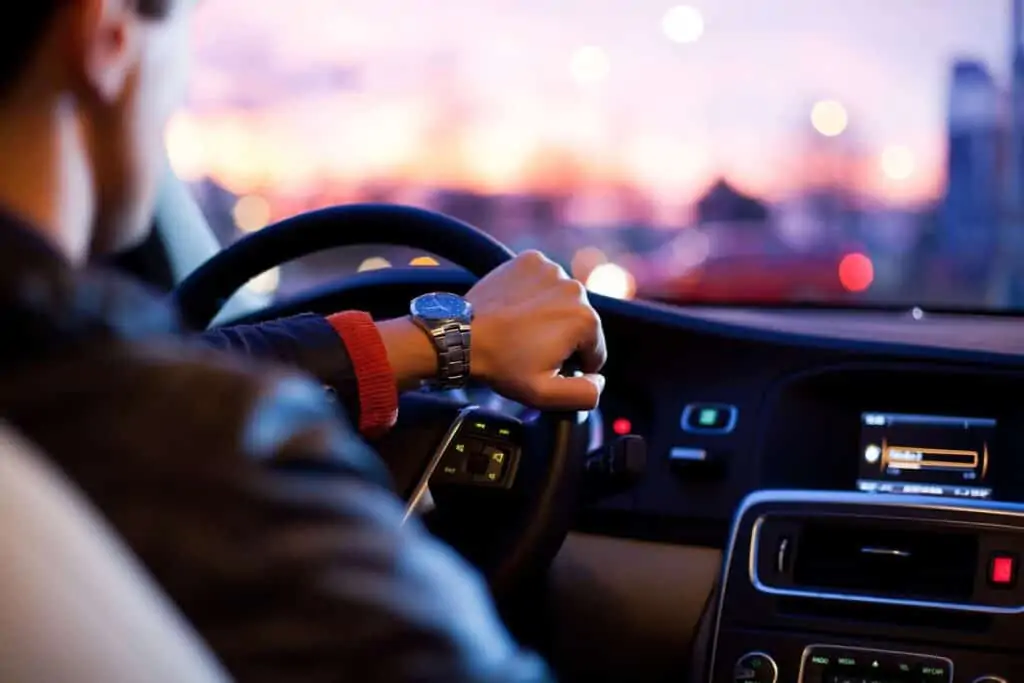 How to become a DoorDash Driver
If you're looking for ways to make extra money on YOUR own schedule, you should definitely consider becoming a DoorDash driver.
What a Dasher earns depends on where, when, and how often they deliver. Pay includes base pay, 100% of tips, Peak Pay where applicable, and other promotions.
BUT this job can actually cost you money if you don't know what you're doing so we're going to help you avoid that.
Every question you have on how to become a DoorDash driver will be answered in this article because we are going to give you the full DoorDash driver experience from receiving an order to delivering it to the customer's home.
And we'll share our top tips and tricks to help you earn the most money.
Quick question: Are you on our email list? If you're a mama like me, you definitely want to be on our list where we send out regular new mom jobs, productivity tips, and inspiration to get through this tough yet awesome journey of motherhood. Click here to subscribe.
Let's start with the basics…
What does a DoorDash driver do?
As a DoorDash driver you are an independent contractor who picks up and drops off To-Go orders from local restaurants or grocery stores using the DoorDash app.
Your schedule is completely flexible. You work IF and when you want. DoorDash pays you every week, with the option to be paid the same day (We'll cover the payment options shortly).
Interested? Make sure you meet these requirements first:
DoorDash Driver Requirements
Must be at least 18 years or older
Have access to a vehicle or bicycle (any car, truck, motorcycle, or scooter). You can also decide to walk
Must have a Smartphone (iPhone / Android)
Pass a background check
To sign up the process is very simple,
How to Become a DoorDash Driver
You can either sign up online or download the app to get started. We recommend doing everything through the app so you can start getting comfortable using it.
Complete the application by entering your personal information and creating a password.
Add your vehicle information – you can have either a car or bicycle. If you have a vehicle you must have insurance.
Once you click "continue," you'll be able to enter your driver's license number, birthday and social security number to complete your background check.
In the next prompt, you'll be asked to provide your address, which will allow DoorDash to send you their free activation kit. The kit includes what is called a "hot bag," company credit card (Red Card), and a manual.
How Long Does it Take to become a DoorDash driver?
As soon as your background check clears you can become a DoorDash driver. You do not have to wait on the activation kit to arrive before you get started.
However, there are some orders that require you to have your "Red Card", so you are limited to service some of the orders until you receive your kit.
Background checks can take anywhere from a day to two weeks to clear.
How much can you make as a DoorDash driver?
It's the annoying answer which is, it depends. What a Dasher earns depends on where, when, and how often they deliver. Pay includes base pay, 100% of tips, Peak Pay where applicable, and other promotions.
We'll take you through a quick order to show you the process from receiving an order to delivering it to the customer, all from the app.
DoorDash Driver Experience
When you open the app you have two options to dash. You can decide to pick up and drop off orders (dash) right away or you can schedule when you want to dash.
DoorDash has something called promos, which gives you incentives to cover a certain area during certain times of the day.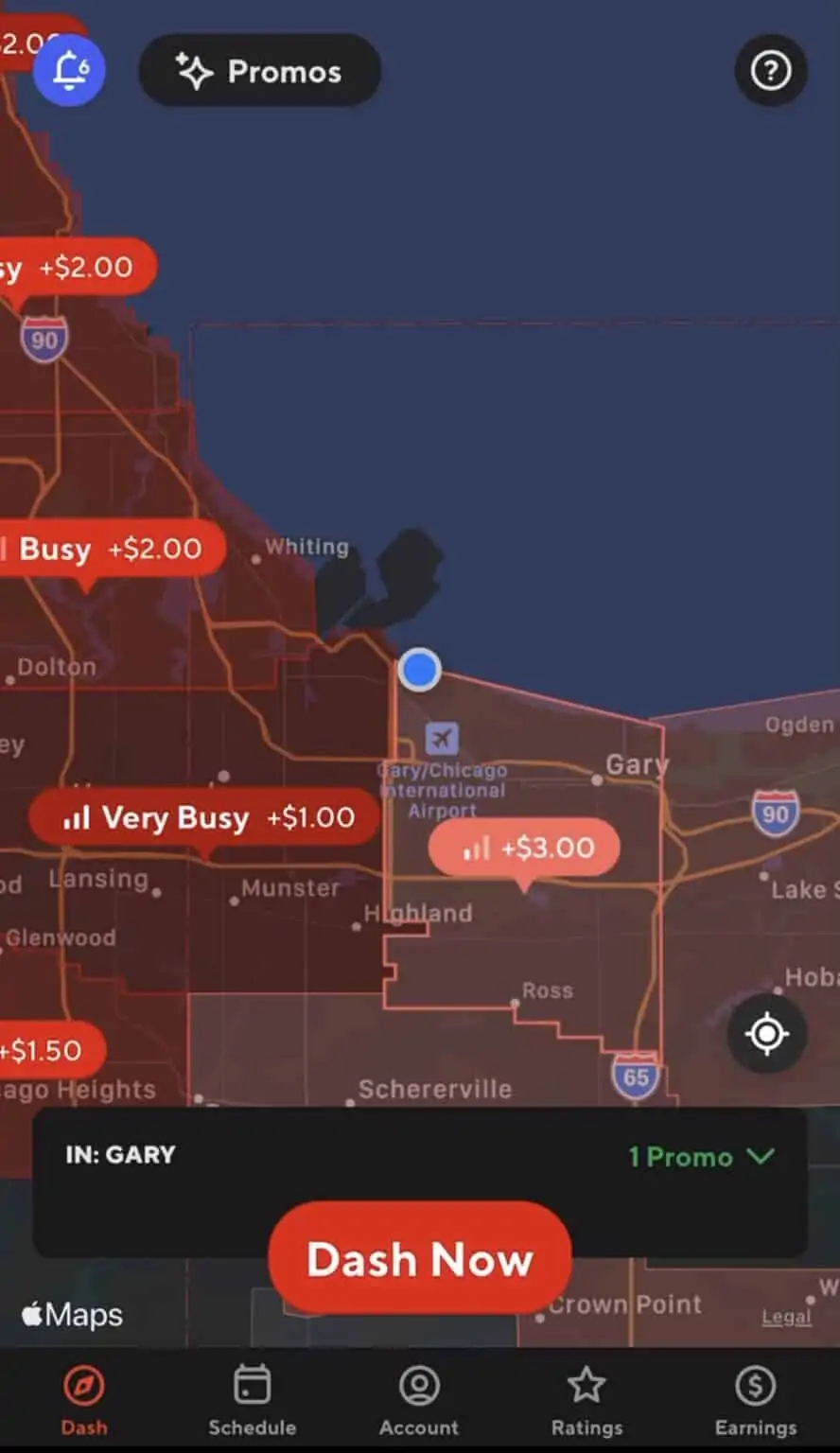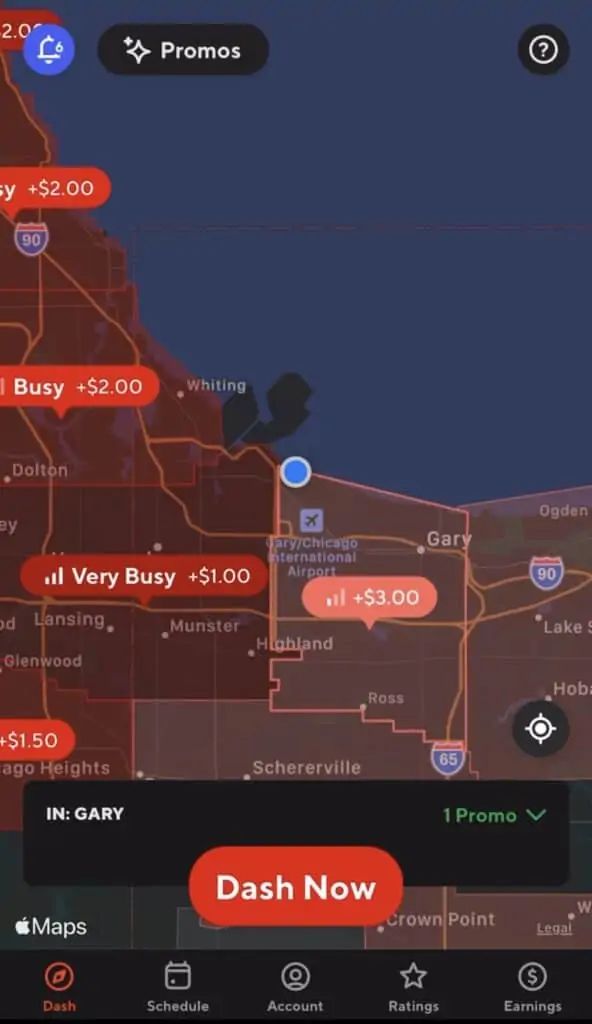 Do you see +1,+2 or +3 on the map above? Well that means that I get to add $2 or $3 to whatever order I receive if I'm in that specific area.
The only reason you would want to schedule a dash is to lock the promos in while they are available. Promos do go away so this is a great way to earn extra money if you schedule ahead, especially because you can always cancel your scheduled dash time if you can't make it at no penalty to you.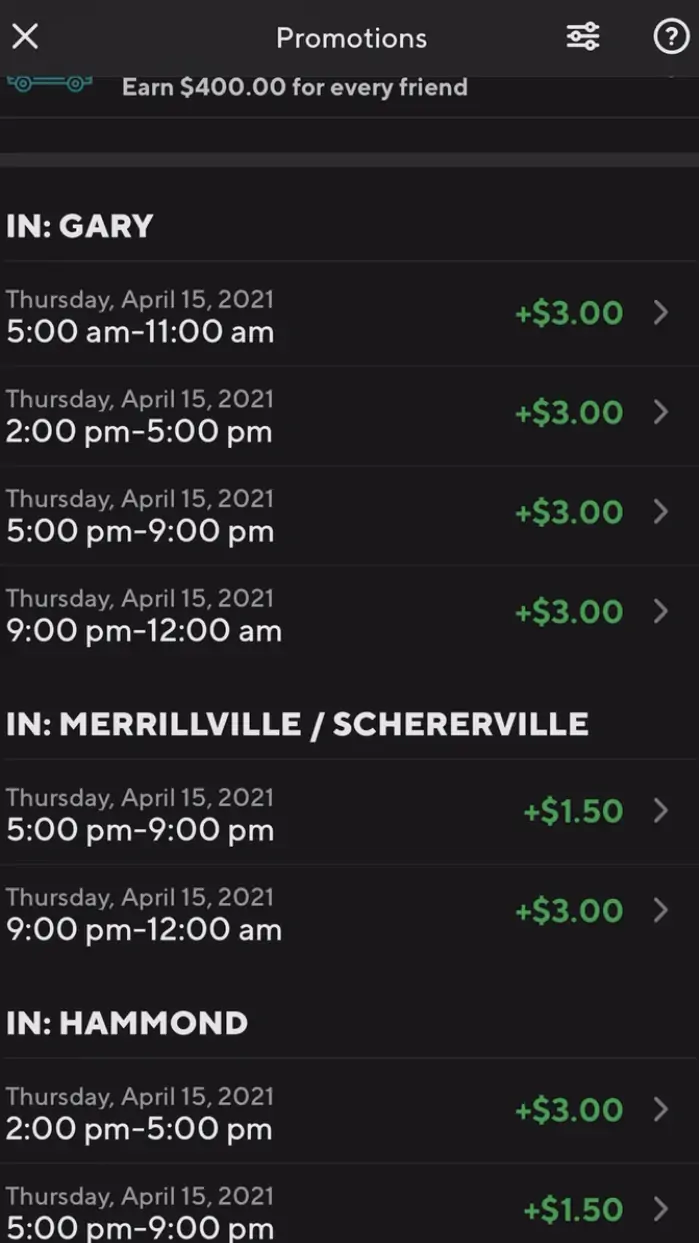 In the app, you'll find all the promotions in your area, the date and time, and the promotion amount.
To start accepting deliveries, you'll need to be in a red zone. Click the area you want to drive in and hit dash now. The app will ask you to select how long you're going to dash for, but you're not tied to that time, you can stop whenever you want.
Before you start dashing the app will ask if your phone is charged, if you have enough gas, if you have your red card, hot bag and space blankets. Keep in mind the only thing required is making sure your phone is charged and that you do have gas, but you will want to check the other items off the list..
When you hit "Dash Now" you simply wait for a nearby order to be placed. When an order comes in, you'll receive an alert in the app and a text message notifying you of the new order.
Accepting Orders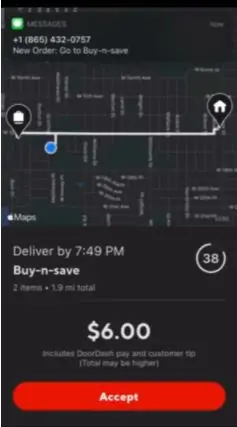 You will have 40 seconds to review the order and decide whether to accept or reject it.
When an order pops up it will give you the following:
Time the items should be delivered
Pick up location
Amount of items in the order
Distance from the restaurant/store to the customers home
The minimum payment amount you'll receive for that order
You want to think $1 per mile when you're assessing each order. I typically don't recommend accepting anything under $7. For this particular order, I will receive an additional $3 because of the promo selected.
Occasionally customers give an additional cash tip when you deliver their items, leaving the possibility to earn even more. When you receive the DoorDash order the tip is usually already included, additional tips are not expected but welcome.
Declining Orders
Don't be afraid to decline orders. DoorDash has something called an acceptance rate percentage, you may think having a low acceptance rate would harm you, but it won't.
Having a high acceptance rate will often have you dealing with difficult orders that aren't worth your time and could cost you money in time and gas if you try to accept any and every order.
Speed
You also want to think about how fast you can complete an order. The more orders you can take, the more money you can make.
Picking up the Order
This specific order is to a grocery store so I'll need my red card to pay for this order. If I accept this job, I'll see the address to the store and I'll click on "Directions" using my preferred navigation app to guide me there.
When you pick up an order at a restaurant, the app will give you the customers name and order details. Tell the restaurant who you're picking the order up for and they'll hand you the order.
If it's a store, you'll pick the items up yourself and pay using your red card. After you have the order the app will prompt you to check to make sure you have everything the customer requested, check the bag to confirm and then slide "after pick up" on the app.
Dropping off the order
You will then see the customers address, drop off time, and any specific delivery instructions the customer has.
Once you get to their house tap "complete delivery step" on the app, you may see a prompt for no contact delivery with additional instructions on how to drop off their order with the option to take a picture of the order at their front door.
Once you drop off the order, hit "complete delivery" on the app.
And that's it!
You'll see a quick summary of your earnings and you'll have the option to get ready to accept your next order or end your dash.
How to get paid with DoorDash
The process of getting paid by DoorDash is by direct deposit, and you are paid each week on Mondays for the work completed the previous week of Monday-Sunday.
If you can't wait until Monday to get paid, Dashers in the US are eligible for something called Fast Pay. Fast pay is where you can cash out instantly but there is a $1.99 charge for that. (fees apply)
If you want to use Fast Pay you have to first complete 25 orders and be on the platform for at least two weeks.
DoorDash has many benefits but it also has some downsides, so let's talk about the pros and cons.
Pros and Cons of DoorDash
Pros:
Get paid weekly with the option to get paid the same day
You're your own boss, you work if and when you want
Keep 100% of the tips .
Cons:
1099 Employee so there are no reimbursements for things like gas or wear and tear on your vehicle. Pro tip: Track your mileage, gas, car insurance, etc. through the hurdlr app so you can write these off on your taxes and get some of this money back!
You'll want to save around 25% of your income because you are responsible for reporting and filing your own taxes. (Check out my tax saving video for us freelancers)
You have to wait on orders and hope to get some good ones. I'm a big fan of maximizing your time, so I would also do Instacart at the same time and choose the highest paying order that comes in
Parking can be tough if you're in a busy city
Here are some additional tips to help you earn more money with DoorDash
Remember the amount you can earn depends on a number of factors like where you deliver, the types of orders you accept, and how fast you can complete the orders.
Drive during peak times. The best times to dash is during breakfast, lunch, and dinner. I've found dinner orders work the best especially when promos are tied to them. You'll often find that people order more during dinner time and the tip that DoorDash recommends is tied to the order amount, delivery distance, and effort. Dinner time and Saturday and Sunday evenings are some of the best times and days to Dash.
Suburban areas are more ideal to dash in because it reduces the number of apartment orders you may receive that can be a pain trying to find, eliminates parking issues, etc.
Keeping the customer notified when things change will always work out in your favor. If you get stuck in traffic or the food is not prepared yet let them know. The customer will appreciate this and possibly leave an additional tip.
Other general DoorDash tips:
What to Wear when dashing
There is no dress code but you want to be presentable yet comfortable, so you can decide what that looks like. There is no need to buy the DoorDash shirt.
Can people ride with me?
Yes, you can always have people riding with you in the car. You will have to handle everything business wise though, they can't interact with the food or customer due to them not being the current dasher. So as long as you follow the guidelines you can have someone in the car with you or even have a driver for yourself.
Following these tips will ultimately get you paid the best. Is this something you would like to try? Sign up today and let us know in the comment section below.

If you are still looking for more ways to make additional income, check out our most popular article 30 Real Ways to Make Money From Home Part-Time.
Make sure to join our FREE mompreneur tribe on our exclusive email list. Where we send out new mom jobs, financial tips, and more! Subscribe here.
You Might Also Like:
16 No Phone Work from Home Jobs
20+ Passive Income Ideas from Millionaires
10 Ways to Save Money on a Tight Budget
11 Skills to Learn to Make Money