10 Really Cool Gifts for Guys they Actually Want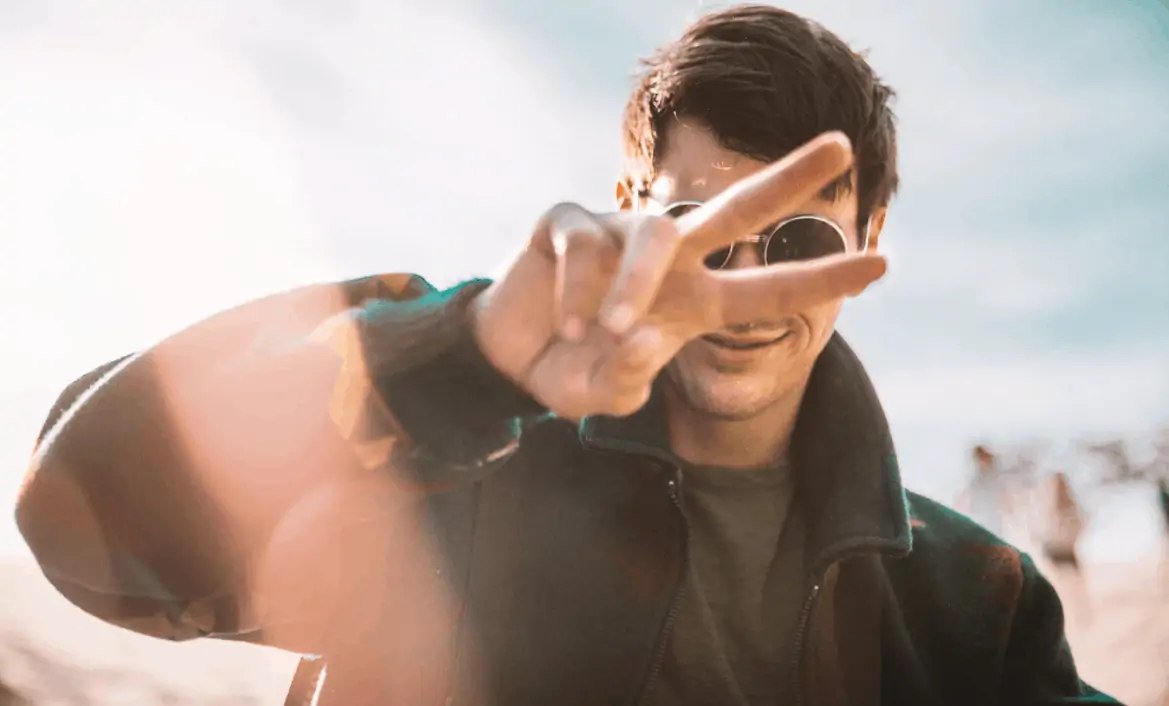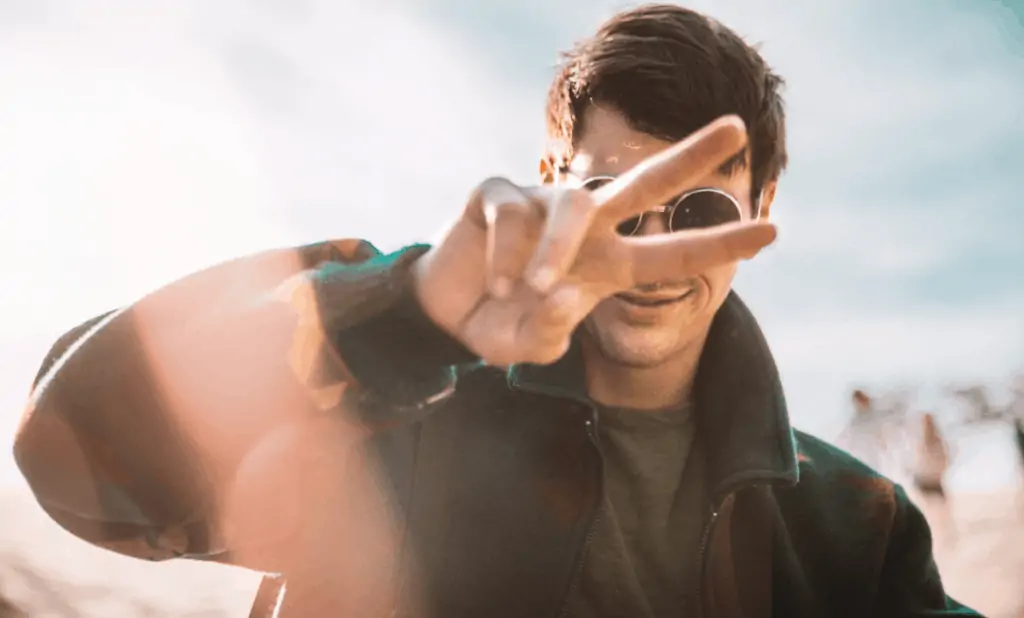 Unique Gifts for Boyfriend
Most men have the reputation of being too hard to shop for. Whether they struggle with articulating exactly what they want or seem to have it, buying for the male gender often leaves shoppers stumped and bound to follow the beaten path of ties, colognes (I do buy my favorite for my husband) and toolboxes. 
Finding unique gifts for your boyfriend or husband doesn't have to be a drag. So to help you in your search we've compiled a list of cool gifts for guys that will wow the man in your life.
Before you shop online make sure you are taking advantage of FREE tools like Ebates and Honey to get you cashback on your purchases and the best prices. I LOVE these tools and they save me money as I spend it.
I shop online a lot and use Ebates to get cashback on things I'm going to purchase anyway.  See my cashback statement below, a nice little bonus for stuff I was buying anyway.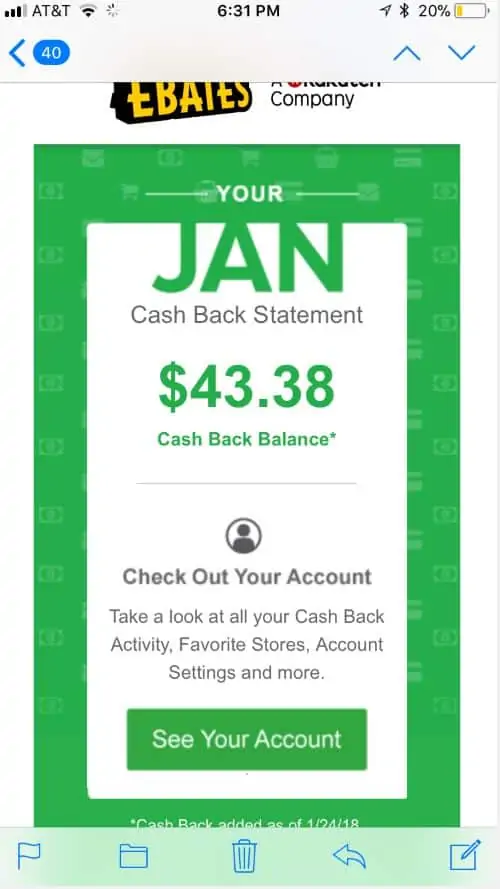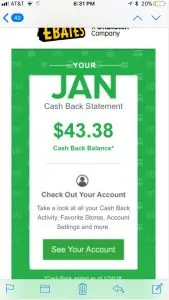 Better than nothing, right? 
You can simply sign up here and get $30 when you spend at least $30 online.
And have you ever heard of Honey? You'll no longer need to search for coupon codes and sales again! This is GOLD if you shop on Amazon as it finds the best-priced items for you and will watch the price of a product if you don't want to buy it right away.
Great way to save money and find deals without doing the work yourself. Make sure you sign up here before you make any purchases online.
Quick note: Are you on our email list? If you're a mama like me, you definitely want to be on our list where we send out regular new mom jobs, productivity tips, and inspiration to get through this tough yet awesome journey of motherhood. Click here to subscribe.
Okay, so here's what we've found…
This post contains affiliate links, which means I may receive a small commission, at no cost to you, if you make a purchase through a link.
Top 10 Really Cool Gifts for Guys
1. Men's Nightstand Organizer and Charging Station

I am absolutely in love with this first idea. Men do not need jewelry boxes like us girls BUT they do need something to keep their things organized. What a great gift, ESPECIALLY if you see that your guy could use a place to put his things. Who wouldn't love this? You can find it here on Amazon.

2. Vinyl Record Player
It's amazing how things come back in style but some styles of music never left. Not only can you play vinyl records on this to experience the retro-style music and atmosphere, but you can also play all your favorite digital music at any time via Wireless. This is so worth the price. Wow your man with this great gift idea. You can find it on Amazon here.
3. 5-Minute Breakfast Sandwich Maker
How could this not be the coolest gift ever? Perfect for the ordinary man who probably already has a George Foreman grill :-). You can make the perfect breakfast sandwich in a matter of minutes, please don't just listen to me but read the reviews!!! Over 4,000 people are begging you to get it.
You can check it out here on Amazon for under $25!
4. Go-to Blanket
This blanket is the perfect mix of class, comfort, and warmth for those days of watching tv and lounging around the house. Who couldn't use a nice warm go-to blanket? And who will NEVER forget who bought them the blanket? That's right, guys need to stay warm too. Read the reviews, it's funny, people in the comments are begging you to buy two or three because it's just that nic
e. It's under $25!
5. MyArcade Retro Machine Gaming System
Giving to a gamer? This handheld retro-style arcade game comes with 200 built-in games including Pacman, Galaga, and DigDug. The machine is lightweight, entertaining and can be transported virtually anywhere. With the throwback graphics and arcade sounds, he will be taken back to a time in his life when things were much simpler. This is a unique gift for husbands that they'll love. Under $25!
6. Scratch off map

Does your guy like to travel? If so, you have to consider getting him a Scratch off map. Scratch off maps make for great gifts because you get to visually record the places you've visited and the places you intend to visit. This travel-sized Scratch Off Map is the best one I've seen. It comes with great reviews, a storage container and it's under $25! How cute would it be to say I want to travel the world with you and plan your first trip together.
7. Stanley Classic Vacuum Mug/Gift Card

You can use this for so many things. We use them for hot drinks, soup, and even the food we want to keep hot and eat on the go. This will be perfect for him to take to work. This classic thermos is under $25. Throw a gift card inside and you've just given the best gift ever.
8. Wallet
It's something about having a nice wallet that does something to you, I don't know if it's a confidence booster or what, but every man should have a nice wallet. My husband still had the one his ex-girlfriend gave him O_O so it was time to get him a new one. This one is under $25!
9. Everyday Carry
 Pocket Knife 

I'm a firm believer that EVERY man should have a pocket knife but believe it or not my husband must have missed the memo. So I'm getting him Wire Cutters #1 pick and it's under $25!
10. Do Something Personal

Whether they admit it or not, guys love this kind of stuff. To have 52 reasons why you love them written on cards is really priceless. You can see how this girl put this together here.
Final Thoughts
I hope these cool gift ideas for guys has helped you decide what to get him without the stress. If you're interested in ways to make money from home, save, and invest make sure to subscribe to our mailing list as that's what I normally talk about.
Are there any Cool Gift Ideas Not on this list? Please let us know in the comments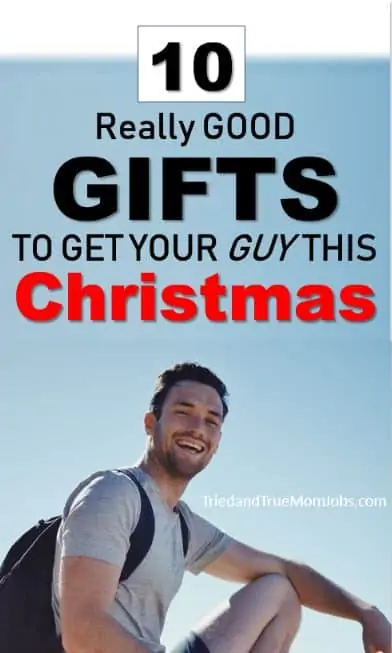 You Might Also Like
30 Ways to Make Money from Home
52 Week Money Saving Challenge to $10,000
10 Really Cool Gifts for Guys