Magic Ears Review – How this Mom Earns $26 Per Hour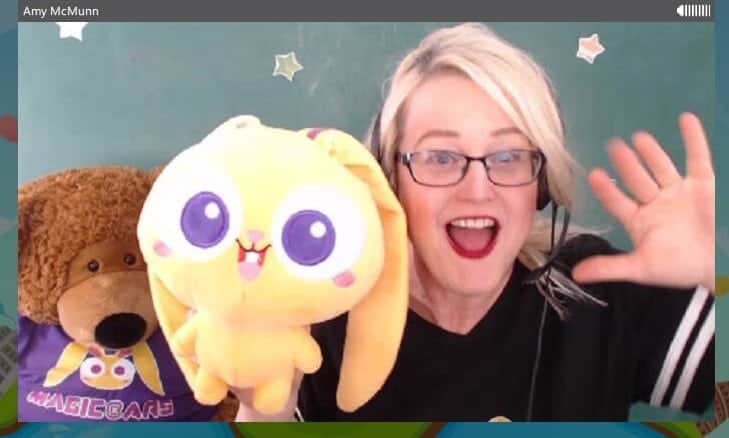 Unfortunately, this job no longer exists. China issued new regulations for online teaching companies as part of a national crackdown on 'after-school classes'. For a full breakdown on what happened and companies that can still do this check this article out here.
Are you looking for ways to make money from home part-time?
Have you ever thought about teaching English to kids in China?
You get to make a positive difference AND make money with a flexible schedule.
As a mom and writer for this site, it is my mission to find the best jobs for moms (and really anyone) that offer a flexible schedule and pays well.
From my research, I found that Magic Ears is one of the best companies hiring individuals to teach English as a second language online. And most importantly, I found that it pays the best!
So, in true "Tried and True Mom Jobs" fashion, I had to find someone who works for them to see if it's really "real" and what it's all about.
Related Article: Top 9 tutoring Companies hiring Now
I had an awesome opportunity to interview Amy, who works for Magic Ears while she stays at home to raise her two sons.
If you're interested in teaching English as a second language don't leave this site without checking out the interview below, but before we get to the interview let's cover the basics.
What is Magic Ears
Magic Ears is a company that connects students in China aged 4-12 with Native English speaking tutors to help them learn how to speak English.
Their multi-student format(up to 4 students per class) helps make their classes more affordable for students in China.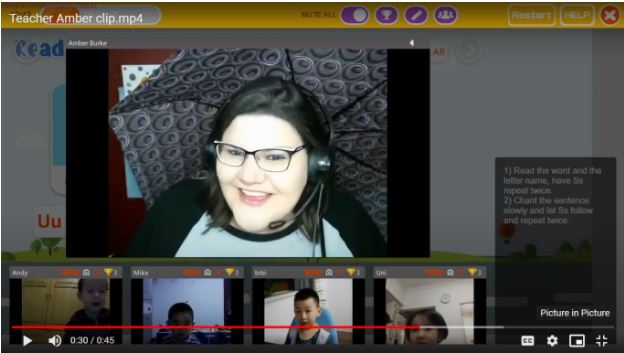 Each class is under 30 minutes long, and the curriculum is already provided for you so all you have to do is follow the lesson plan.
You choose what slots you are available for and Magic Ears will book the students for you!
You can see my tricks and tips on how to pass the interview in this video here.
What are Magic Ears Hours and Schedule?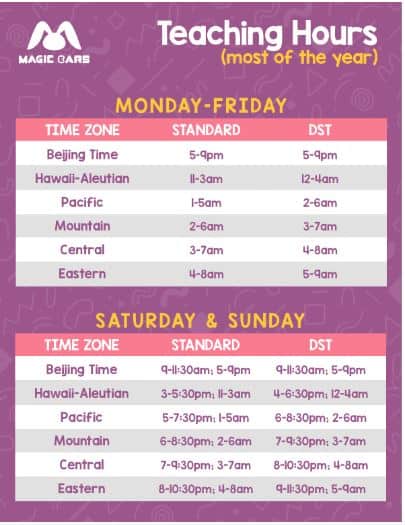 Students live in Beijing so you'll have to consider the time difference. You'll either be working early morning or late nights, but you choose what hours work for you.
Magic Ears offers classes 7 days a week. They also offer morning and evening classes on Saturday and Sunday. so you can really boost your income if you have free time on the weekends.
What are Magic Ears Requirements?
Bachelor's degree in any subject or proof that you are currently enrolled in a BA program

120-hour ESL certificate (TESOL, TEFL, CELTA) you can take this approved $20 course to get the certificate
At least one year of teaching experience (which does not strictly mean classroom teaching experience,

it could be mentoring, tutoring, or teaching kids in children's church)

Native English speaker from a native English speaking country (United States, United Kingdom, Australia, and New Zealand)
Equipment You'll Need:
Computer (desktop, laptop)
Camera (HD external camera or HD integrated camera in your computer)
Headset with a microphone built-in
Magic Ears Interview and Hiring Process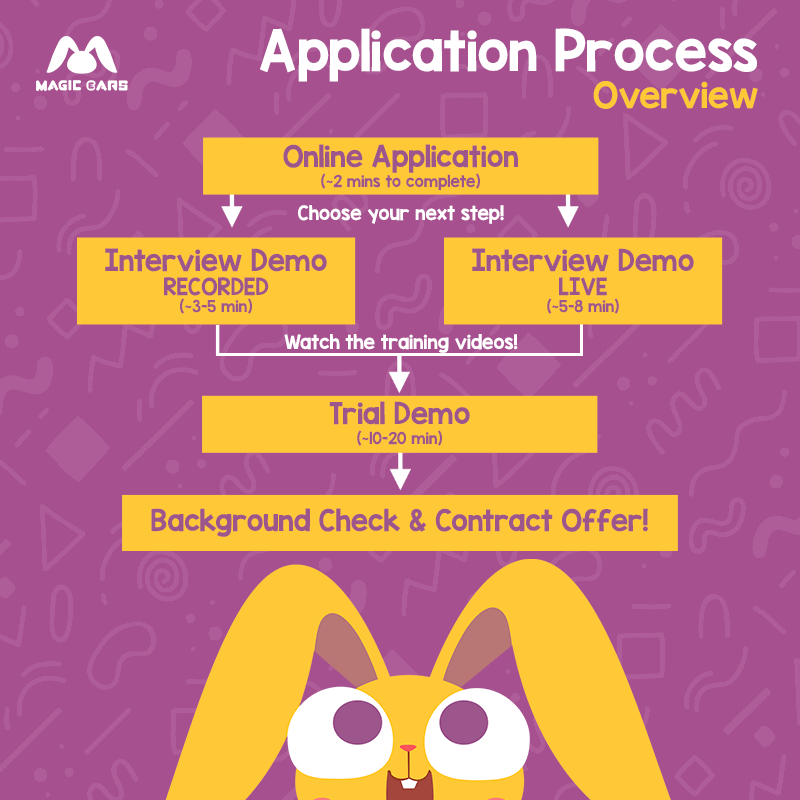 Apply here and fill out the online form, upload your photo, and submit your resume and proof of education.
If you are approved, you can choose between a live or recorded Interview demo. This demo is going to be of you providing a brief introduction and a 3-5 minute teaching demo.
Don't worry, you will receive a training video to review prior to actually doing your interview demo so you won't just go in blind trying to teach a class (see my interview tips below).
Next is the Trial Demo. In the trial demo, you will teach a brief lesson and receive feedback from the trainer. You'll have a chance to teach the material again implementing the feedback you've received.
Magic Ears has this thing called "Progress to Success" so applicants can have multiple attempts to pass this stage which is really nice.
If you perform well during the teacher trial demo and pass, then you'll need to complete a background check. If there are no problems, you are offered a 6-month contract to sign!
Magic Ears Interview Tips
They LOVE animated teachers. Be very energetic, friendly, and smile A LOT!
They love props and you'll need to have two relevant props for each lesson. So be sure to have at least two props for your trial demo class, because this will really impress them
Make sure the lighting in your room is adequate. Just remember The brighter the better.
Use plenty of TPR (total physical response). This is where you'll want to perform actions, both demonstrating and saying it (e.g., "I'm brushing my teeth,") or using a thumbs up to show a good job, finger on the mouth to indicate watch me for pronunciation, and cup the ear to let the student know it is their turn to practice saying the vocabulary word.
Vary the tone of your voice frequently. Magic Ears is not fond of teachers with monotone voices.
Avoid "incidental language." Like "Ok, so…", "Now we will…", "Ummmm", things like that.
Here's Amy's Magic Ears Review
1. Can you tell us a little bit about yourself and how you started working for Magic Ears?
I am a single mom to two sons with multiple special needs.
As I began my new life after divorce, I searched for a way to earn an income that did not compromise the needs of my sons.
Home-bound with one child and unable to leave the house to work, I was looking for a legitimate way to earn money within a flexible schedule and work environment that still allowed for me to homeschool, run therapies and be available for doctor's appointments during the day. It seemed like a wish list that was impossible to meet.
This is when I discovered the online ESL (English as a Second Language) industry. It seemed almost too good to be true for me.
A writer and trained journalist, I have a natural affinity for grammar and the constructs of the English language. And, while I also hold a law degree, my aspirations for a legal career had to be placed on hold so that I could care for my children.
I had spent more than 15 years immersed in the field of language acquisition and development while working with countless professionals that were caring for my sons. ESL instruction appeared to be something that not only would hold my interest but could also be something to which I could contribute. A natural fit.
I was working for another company when I saw a discussion about Magic Ears on a social media ESL page. It was my goal to diversify my portfolio by working for more than one company, and Magic Ears caught my attention. A young, dynamic company, it offered a different class format than my current company offered.
The curriculum was also a departure from what I was teaching at the time. The pay was higher at Magic Ears, and the company booked classes for me so that I did not have to spend time building a student base. Most importantly to me, Magic Ears offered a generous sick and cancellation policy that was attractive since, in my household, life happens unexpectedly. I decided to give it a try.
2. How Long Have you Worked for Magic Ears?
I have worked for Magic Ears a little more than a year and a half. I've taught more than 3,200 classes with more than 12,000 Magic Ears students.
3. Can you Describe What you do?
I quite simply have the best job ever. I adore children and the learning process. Each day, I log into the Magic Ears platform and am transported across the ocean and into the homes of Magic Ears students.
I facilitate curriculum created by Magic Ears on their incredibly interactive platform. We learn letters, sentence structures, conversational skills and pronunciation while also working on extended casual conversation.
Magic Ears prides itself on making the learning process fun, as we believe that children remember their lessons best in this environment. Classes can hold up to four students so that children can share in the lesson and learn together. My classroom is productive, lively and fun.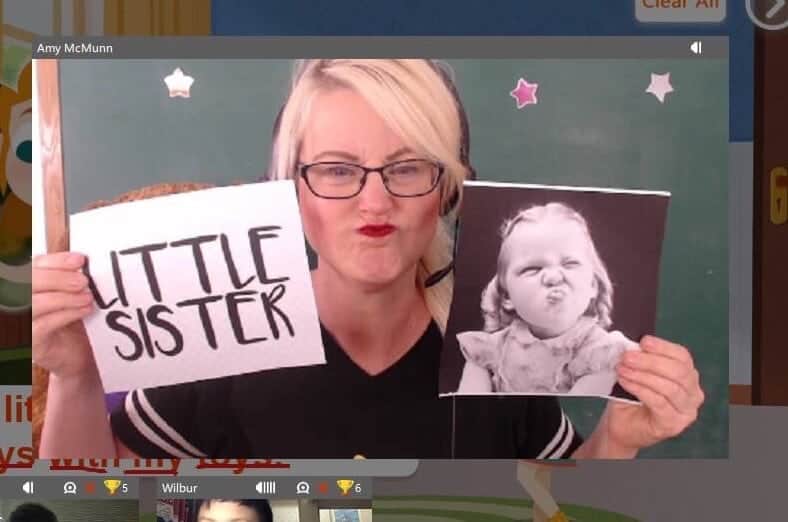 4. How Can you Book Classes as a Newbie?
Magic Ears believes that teachers should be in the business of teaching and not marketing themselves to prospective students and parents. As such, teachers do not need to worry about finding a student base in order to have work. The company books all your classes for you.
5. How Much Do you Make with Magic Ears?
I started out making $22/hour—more than I was making at my other company. I now make $26/hour. You can also earn up to an extra $2 to your base pay per class for performance and availability.
6. How Often Are you Paid?
We are paid once monthly.
7. Can You Set Your Own Schedule? What is your Magic Ears Schedule?
Yes! The beauty of this type of work is that you oversee your schedule. You decide what slots you are going to open. You are allowed two cancellations a month, but Magic Ears has a generous sick and emergency cancellation policy.
I came to this industry in desperate need of full-time work that would allow my children to continue their therapies undisturbed. I am thankful to have constructed a full-time teaching schedule between two companies. I teach for Magic Ears roughly 35 hours a week while my children sleep (5 am-9 am EST on weekdays and a little longer on the weekends).
There are also evening hours available on weekends and on summer weekdays.
8. Can you give us some Pros and Cons for this job?
By far, I find that teaching these children a skill so vital to their futures to be very rewarding. Without leaving my home, battling a commute or bad weather, I can make a positive impact on the lives of others. This feeds my soul.
I am able to do this while also being a full-time mother to my children. It is a win-win situation for me.
The hours for this job might be considered difficult for some. I am a morning person, and I am a mom, which means that I don't spend a lot of time sleeping, anyway. For these reasons, the hours don't bother me so much. However, it is important to practice self-care when working nontraditional hours – taking time off to recover so that your health and energy do not suffer.
9. How Do You Manage Your Time and Raise your Children?
Easily. I am finished teaching by the time my children need me each day. Other projects that I might have can be worked around their schedules.
---
Wow! What a great interview! Thank you, Amy! I think it's so awesome that Magic Ears finds the students for you AND supplies the lesson plans. They are making life so easy!
If you're interested in working for Magic Ears and meet their requirements you can apply here.
If you find this is not the right job for you, check out our most popular article on 30 ways to make money from home.
If you liked this article and want to stay updated on more ways to make money from home, subscribe to our mailing list. Click to subscribe.
Questions, comments? Put them in the comments section below, we'd love to hear from you!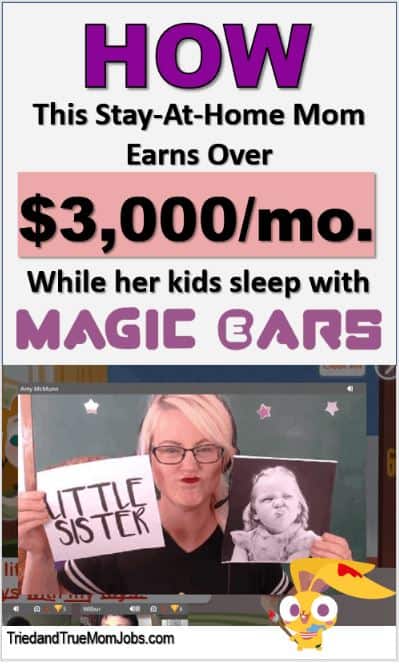 Magic Ears Review – How to Earn Up to $26 Per Hour