How to Make Money on Fiverr for Beginners – 8 Real ACTIONABLE Steps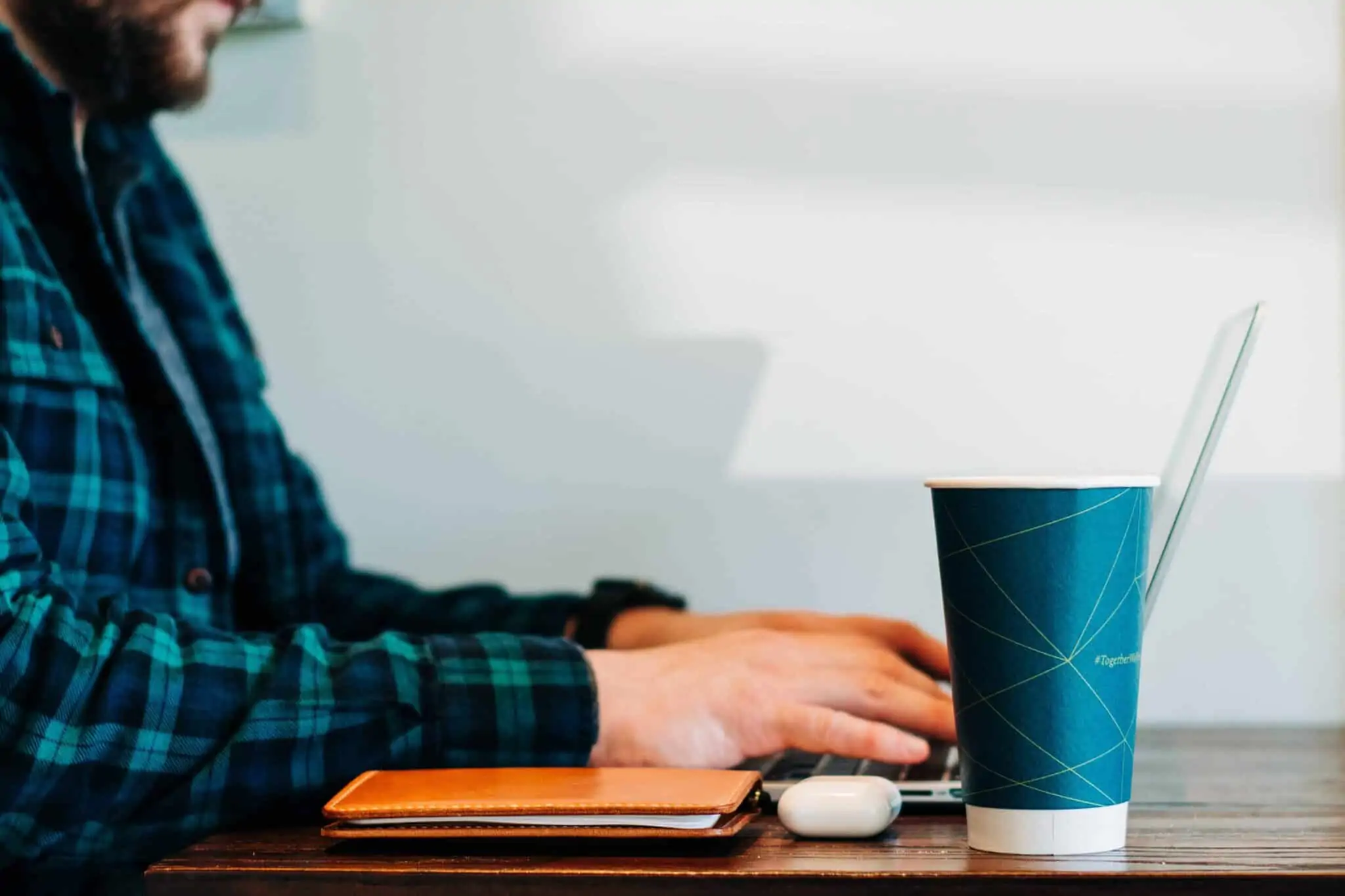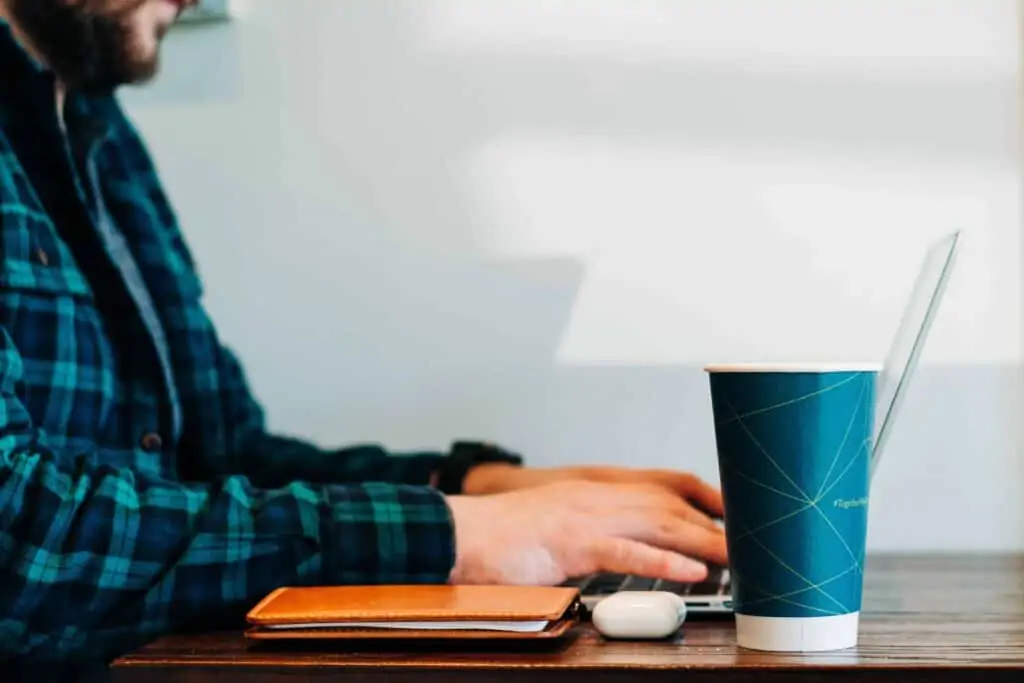 How to make money on Fiverr
Do you want to make money on Fiverr?
Did you know there are over 830,000 freelancers on Fiverr in 160 countries? So, how in the world could you stand out to get someone to notice you?
Is it too late to do well on this platform?
No.
Is it going to be super easy to get work on this platform?
It's going to take work but we're here to help!
We've found some of the most successful people on Fiverr and we're going to give you their best tips and tricks.
We're going to walk you through the entire process of getting started to help set you up for success and share the most requested services from buyers.
If you'd rather watch than read, check out our video here where you can visually see how to best set up your Fiverr profile and get the best results.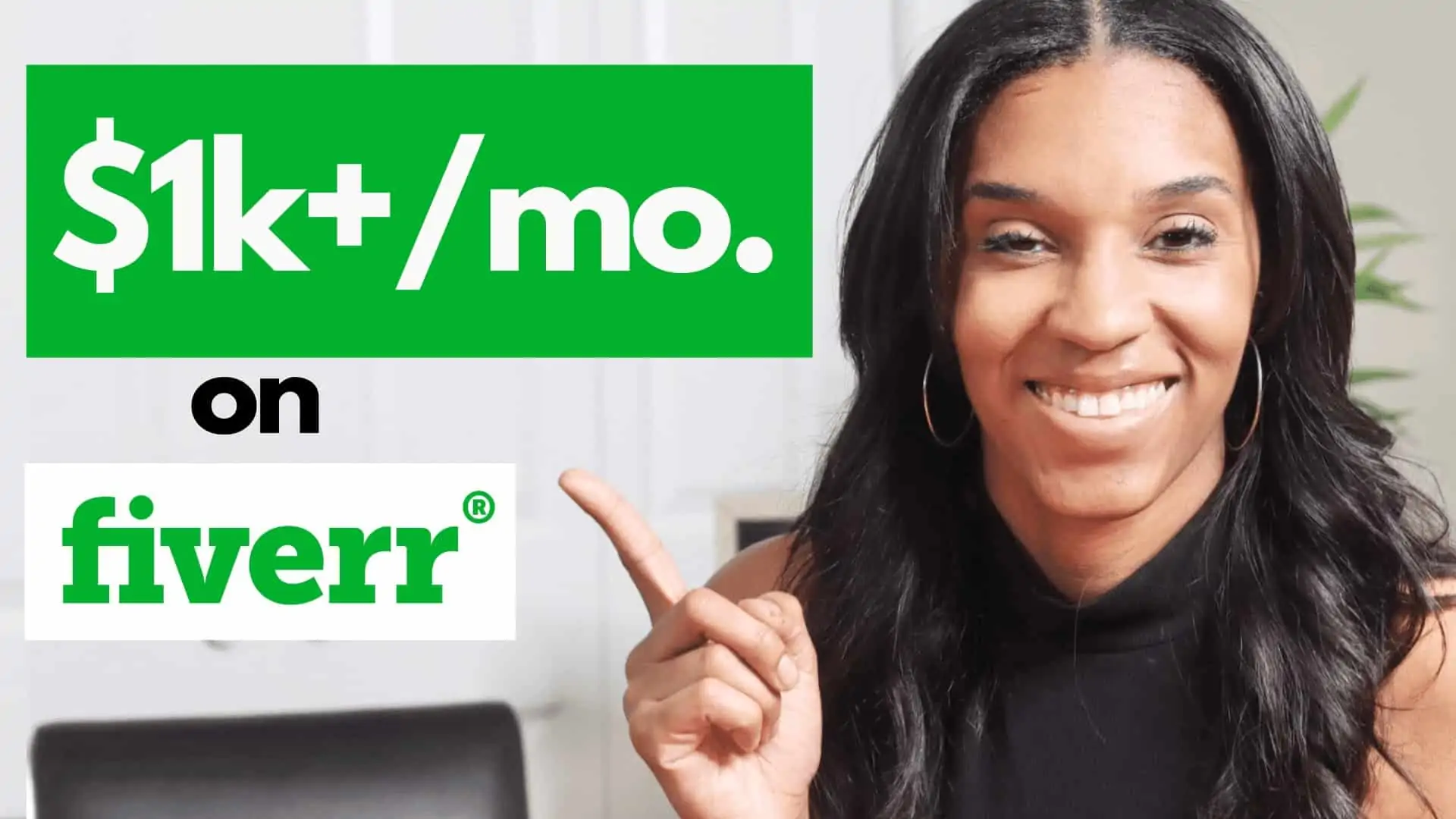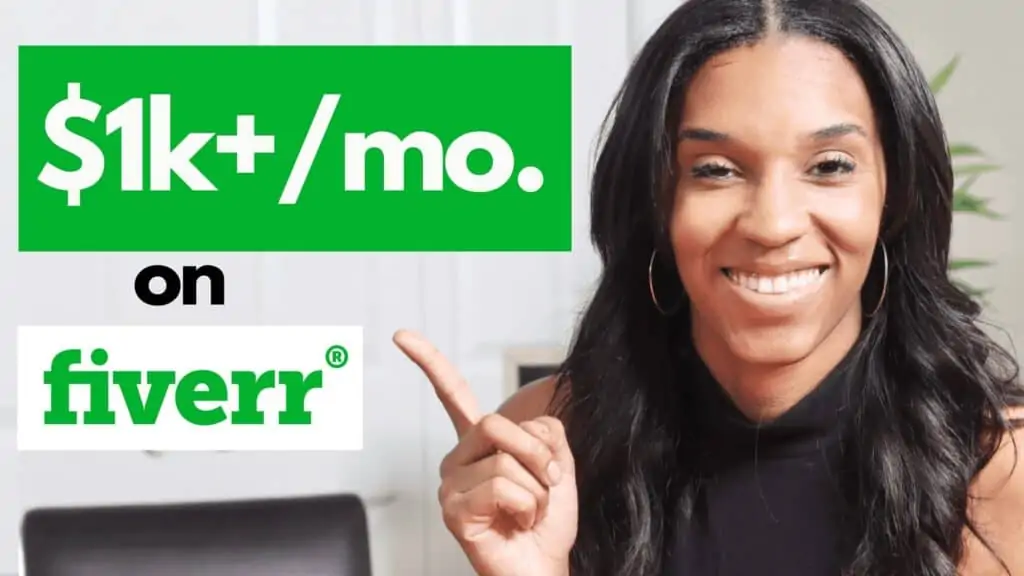 So first, What is Fiverr?
Fiverr is an online marketplace where people all over the world, ages 13 and up buy and sell micro-gigs.
When Fiverr first started, micro-gigs were $5 (hence the name "Fiverr") but it has evolved over time and now you can price your gig at whatever price you decide.
Micro-gigs can be anything from graphic design services, writing, social media, video, editing and so much more.
Fiverr isn't a job site, instead, businesses/buyers come to Fiverr browsing through different seller profiles to find the best match for their work.
To become a seller there are a couple of things you must do:
How to Get Started on Fiverr
The first thing you need to do is figure out what service you want to offer. Browse through all of the different categories to get a feel for what you'd want to do.
The more you can narrow down your service, the better. There are A LOT of sellers on Fiverr and if you want to be found you want to find a category that isn't so overcrowded but yet, still something people are searching for.
For example, if you design logos, try and niche down to something more specific like hand-drawn logos. There is a lot less competition for something like that.

Once you've decided what you'd like to sell, check out other seller profiles who are doing what you want to do. This will give you an idea of how much you should charge, offer, etc.
Once you're ready to get started you'll need to do the following:
Click "Join" in the upper-righthand corner of the website and sign in using your email address, Facebook, Google or Apple account. (I recommend your email)
Choose a username and password (use your name or something specific to what you do i.e. website expert)
Confirm your account through your email. When you return to the website click on "edit profile" and update your Fiverr user profile.
Fiverr User Profile
Your Fiverr profile is one of the most important things you'll need to do to be successful. This is where you can showcase your talent, skills, education, and any certifications.
Be sure to upload a profile picture of yourself or a picture that showcases your skills. Then complete the description.
Go into detail about your work experience, projects you've worked on, and your area of expertise. Use keywords relevant to the services you want to provide, i.e., business logos.
Once you've completed your profile, it's time to set up a gig to showcase your services.
Gigs
Gigs are your service packages or offerings.
As a beginner, you are going to be labeled as a New Seller. Fiverr has different levels based on your monthly performance that will ultimately lead to more traffic and orders the higher up you go.
For a full explanation of each level and how to achieve them, click here
You are allowed 7 different gigs as a new seller. Even if you have one service to provide, create 7 different gigs for the same service but word them differently and use different photos.
You can look at it like this, if you had 7 different opportunities to be hired, would you use them?
So one title example could be "I will create a professional business logo", and another could be "I will design a modern business logo" and so on and so on.
For best results,
your gig title should be between 30-50 characters
Add your main keyword in your title. i.e. "I will create a professional modern business logo"
Something that would be attractive to your potential clients. So if time is something that would benefit them, add I will create a professional modern business logo in 24 hrs.
Next, you'll need to choose a category for your gig
If you don't know what to choose for your gig category, check what your competitors chose to find the right one. You can find the category right above their gig picture.
When choosing a category try and find the exact sub-category Fiverr has already created to narrow down your service to make it less competitive.
You'll also want to choose autopopulated tags, i.e., business logo, logo design, etc.
Scope & Pricing
This will be something new for you and there is no better way than to learn from others.
We hate to be so redundant but use your competition as a guide to help you create your packages. There is no need to reinvent the wheel, see what's already out there and do better than what the current competition is doing.
In the beginning, you need a competitive edge. Try to lower your price just to get a couple of reviews under your belt, and over-deliver to make sure you are getting 5-star reviews.
You can also start off with a basic price to lure your targeted clients in and take advantage of the add-ons and extra services to charge more. This is really the secret sauce to making money on Fiverr.
Description
A good gig description should tell your potential clients who you are, what you are offering, and why they should hire you.
Try and include your main keyword in the description as well.
There is also an FAQ section. Try and come up with questions you think people would ask, i.e., What's your return policy?
As you get more clients and you notice similar questions arising, add them here.
Showcase Your Services In A Gig Gallery
If you want to do well on Fiverr you should take advantage of this area to showcase your expertise with a video AND images of your services.
Adding video to your gigs not only helps them rank better in the search results but it's also been proven to help you make more sales.
If you're looking for a tool to help you create your images, Canva is a great start and it's free!
After you've added your images your gig is now complete!
---
So, how do you start making money on Fiverr?
Make a gig to advertise your service, get an order, complete it, and get paid. We'll share some tips on how to get an order shortly but first,
Here's how the payment process works
When a buyer places an order, they pay Fiverr. A total of 80% of the funds are placed in pending status for 14 days for financial processing and to confirm the buyer is satisfied with their purchase. After 14 days, given everything went ok, the funds are then marked as cleared and available to withdraw.
You can receive payment by either direct deposit, PayPal, or through Fiverr's revenue card.
Fiverr takes the other 20% for bringing customers to you. It takes a lot of money and work to promote their platform to continuously bring people to their site to work with sellers like you.
Important to note: You also have to account for taxes. It's a good idea to set aside 30% on all sales for taxes.
Top tips on how to make money on Fiverr from the most successful sellers
Set your expectations. It can take time to get an order on Fiverr, so expect an order to take a month or more.
Use this platform as an additional source of income, don't count on this being your full source of income until you can prove it. For more ways to make money, click here.
As a beginner, set your price slightly lower than your competition to get orders quickly. This is ONLY in the beginning, as you get more orders, gradually increase your price.
Your business will be built on your rating, so only take on orders that you know you can get a 5-star rating on and be sure to over-deliver especially in the beginning
Fiverr is a game of keywords. In order to be found, you must understand keywords and use them in the right places such as your title and description.
Download the Fiverr app and respond quickly to customer inquiries. Fiverr has a tool where you can filter by sellers who are currently online and that can help you get noticed.
Use with caution but one seller used Facebook Groups to exchange gigs with other Fiverr sellers to get reviews early on. That helped him gain momentum in the Fiverr algorithm.
If you can reach out to friends and family to help support your business and offer some good reviews, this can help you gain momentum in the Fiverr algorithm.
How much can a beginner earn on Fiverr?
It really depends. Getting good reviews early on will help you in the Fiverr algorithm. The service you provide also greatly depends on how much you can earn. How much you earn can range from $0-$1,000 per month on average starting out.
What sells well on Fiverr?
These are the most requested services on Fiverr: Graphics for streamers, social media management, photo editing, voiceover, blog posts, and illustrations. There are a ton of other services that sell well on Fiverr, but these are the most popular.
So, are you going to give them a try?
Let us know in the comments section. We'd love to hear from you guys.
If you're a mom like us, be sure to sign up for our weekly newsletter where we only share our newest mom jobs, business ideas, and more! Click here to subscribe
If you're looking for additional ways to make money from home, check out my most popular article 30 Real Ways to Make Money From Home Part-Time.
You Might Also Like:
How to make money on Fiverr for Beginners