The Best Free Goal Setting Worksheet to Help You Achieve Your Goals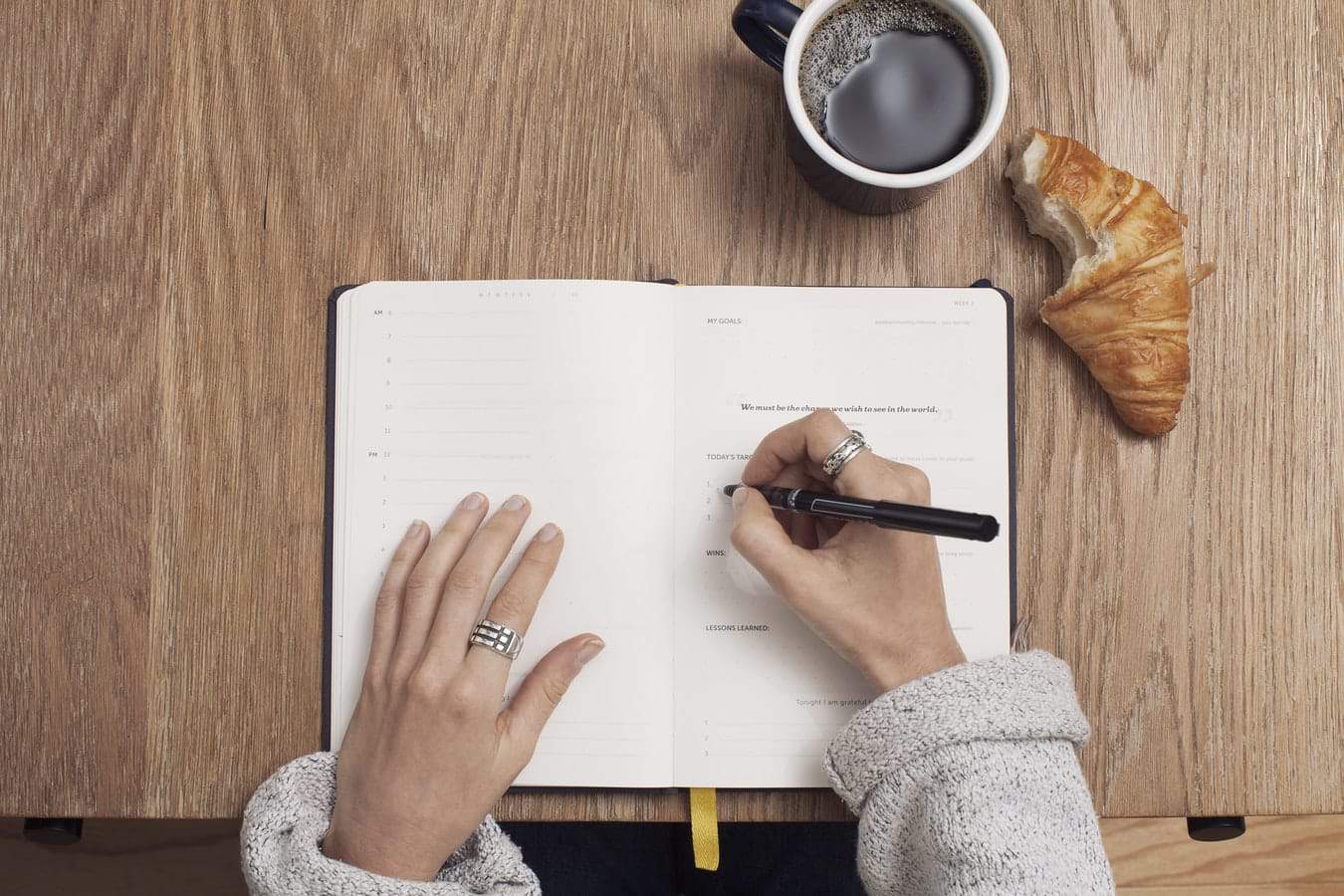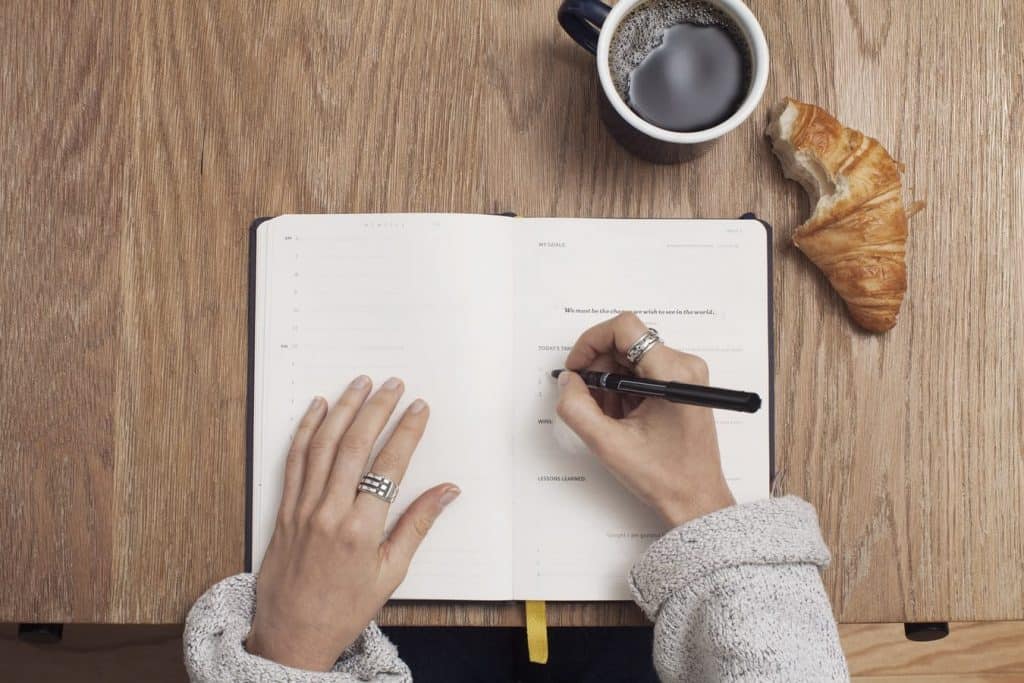 Are you looking for a Goal Setting Worksheet to write down your goals and make them into a reality?
So was I.
I've scoured the internet looking for a simple goal setting worksheet but couldn't find one, so I decided to create one myself.
I live for worksheets and to-do lists, it's how I keep myself organized and accountable.
This goal setting worksheet can be used in a journal, taped on your mirror as a reminder, or however you want to use it.
It's so important to not only make Goals but to make them specific, attainable, and measurable.
I'm sure you already have in mind what your goal is but do you know why you want it, the steps you'll need to take to get there, the obstacles that may occur and how you'll respond?
If you do or if you don't that's what makes this worksheet so great. It's a place for you to figure it all out and stay accountable.
I love the quote, "A Goal without a Plan is Just a Dream", so let's put your plan into action and make this dream a reality.
First step: Download this Goal setting worksheet, find some time to really think about each step. Put the pen to the paper and make it real.
Here is the Free Simple Goal Setting Worksheet Available for Download: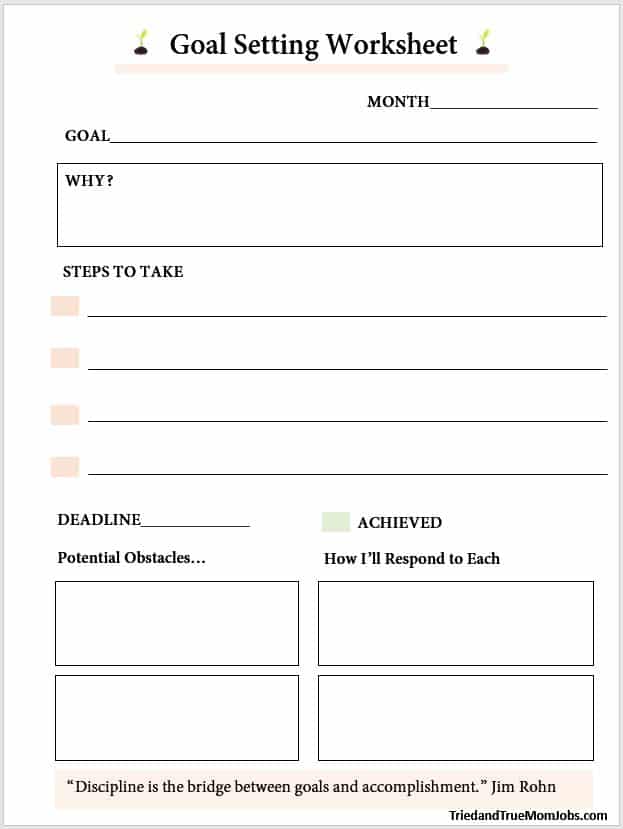 You can click here to download the Goal setting worksheet pdf.
I wish I had this worksheet when I first started my blog. I had no idea what I was doing, I only knew that I wanted to make money from home while raising my kids.
Thankfully, that dream has now become a reality, but what a process!
Blogging is such a great way to make money from home, I wrote a very detailed article on how you can actually make money blogging and then put it on autopilot where you'll make money while you sleep. Talk about goals!
A lot of goals do require a lot of hard work, sacrifice, and MONEY. So, if you're in need of making extra money be sure to check out our most popular article on 30 Best ways to make money from home.
If you're into printing these out and putting them in a nice organized journal, you'll definitely want to consider the Carpe Diem by Simple Stories Journal from Amazon (afflink). Great price!
I hope this Simple Goal Setting Worksheet will help you achieve your goals.
I really wanted to include the potential obstacles you may face and how you'll respond to each one because obstacles will occur and it's important to remember how you're going to respond and not let these deter you from your goal. 
If achieving goals were easy, why would you ever make it a goal?
Always remember your why, because it will give you clarity every time.
So, take some time and really fill this out to the best of your ability, it doesn't have to be done in a day but just make sure it gets done.  The best ability is availability, make yourself available for your goals.
Don't let the light of your vision fall prey to the cloud of inactivity.
You've got this!
If you're interested in learning about ways to make money, save and invest, make sure you subscribe to our mailing list.
I'd love to hear your feedback on the Goal setting worksheet in the comment section below.
You Might Also Like:
52 Week Money Challenge to $10,000
30 Legitimate Ways to Make Money from Home
How to Become a Millionaire from a Stay at home Mom