10 Gardening Gifts For Mom She will Fall in Love With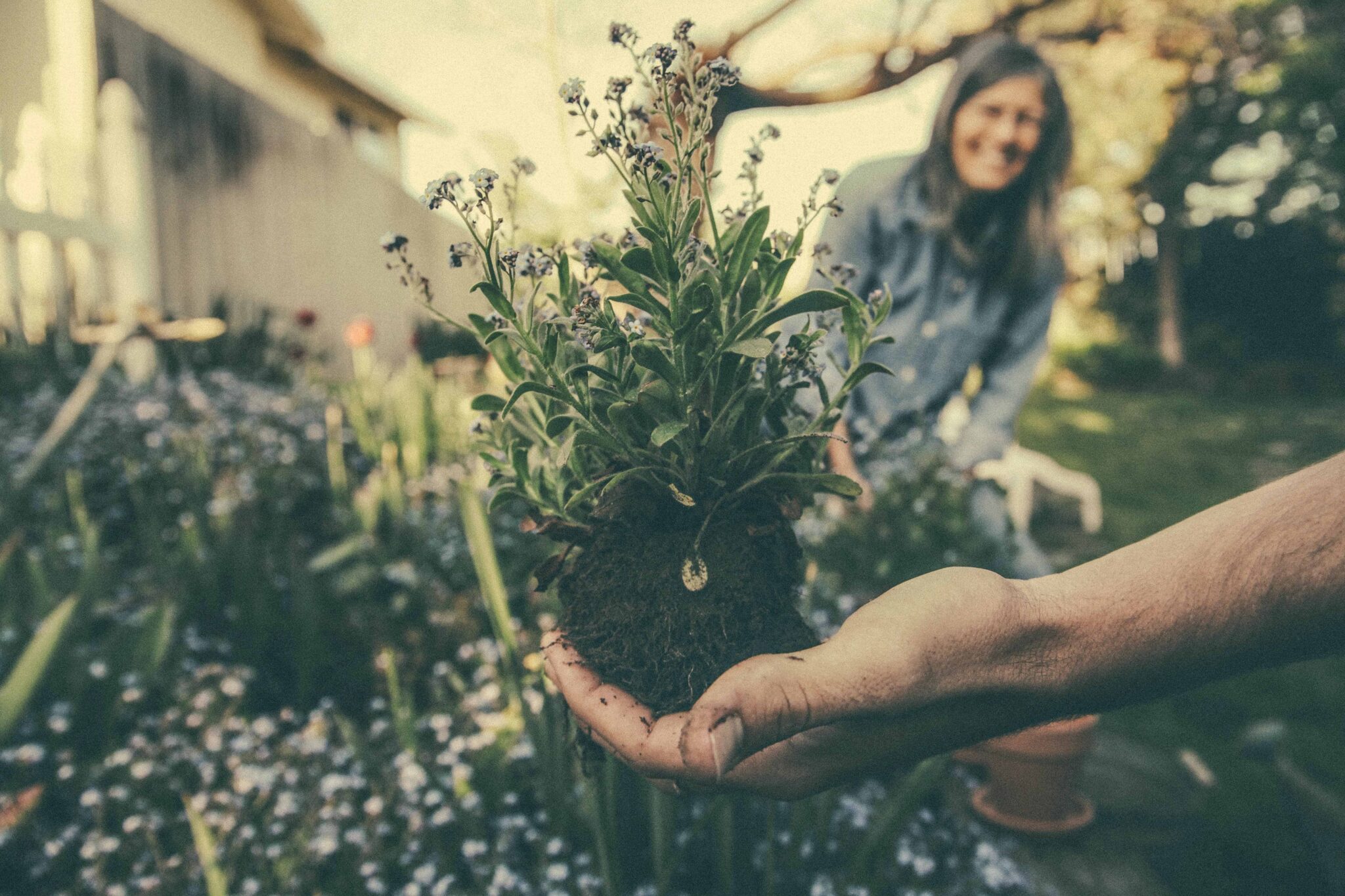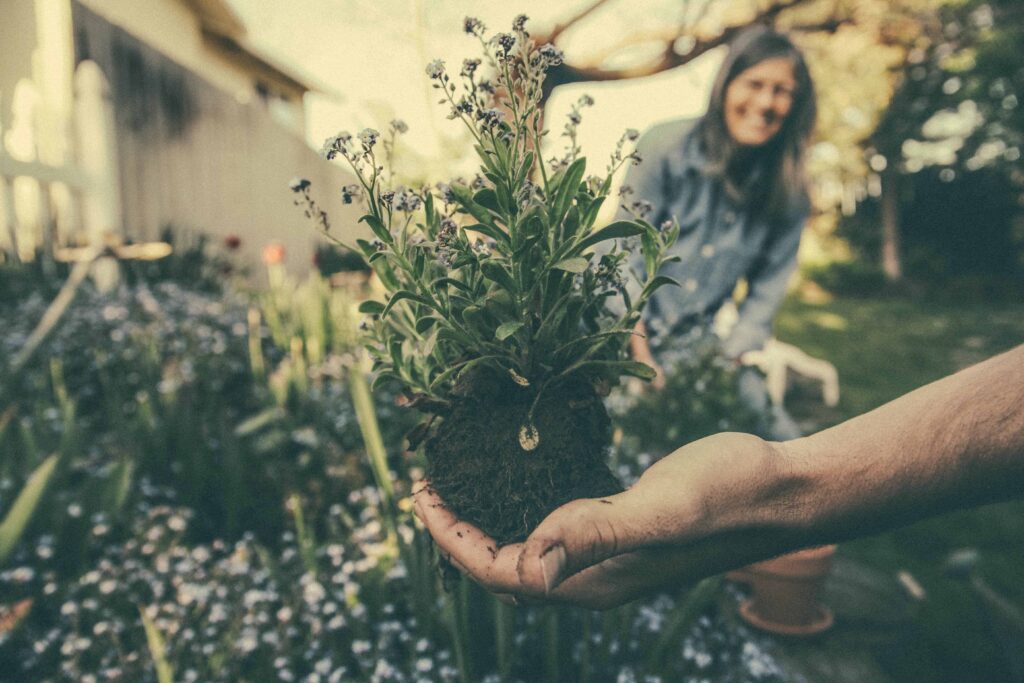 If you're looking for Gardening Gifts for Moms, this article is a great place for you to start.
Why?
Because I'm a mom and I love gardening. I'm a gardening mom.
There are many things I wish I had but I just make do, thankfully, your mom won't have to because these are all great gardening gifts she needs but just doesn't know it yet.
No need to even wait for a special occasion.
You can make her gardening experience so much more enjoyable and her best gifts will be all because of you.
Most of the gift ideas we've added to this list we found on Amazon, so if you're a Prime member, you can get it tomorrow! No need to thank us 😉
Gardening is an activity that calls for specific tools. They can make getting the work done so much easier.
Buying your mom tools may seem like a practical gift but if she is an avid gardener it can make a huge difference.
It doesn't really matter to her if she is tending to lemon trees, an herb garden, or filling the bird feeders with seeds, she is in her secret garden of happiness.
Quick Question: Are you in our mom group? We have a private FB group where our mission is to help you earn a MINIMUM of six figures per year. If you'd like to join our free Unbound: More than just a mom group, fill out the form here.
We even have some unusual gardening gifts you may have never considered before.
This list has the latest gifts and gadgets that will take her to the next level in the wonderful world of gardening.
This post contains affiliate links, which means I may receive a small commission, at no cost to you, if you make a purchase through a link.
Check out our 10 best Gardening Gifts for Mom that she will fall in love with.
1. Gardening Boots
Joules Women's Wellibob Rain Boot – Starting from $51-$101 at the time of publication
These boots are not only practical but they're so cute! She will love working in the garden in these! The great reviews are proof they're a good choice. This is such a great idea we had to make this number one on our list. Definitely one of our favorite garden gifts.
---
2. Garden Harvest Basket
Fiskars Garden Harvest Basket – Starting at $42.50 at the time of publication
What can be better for your gardening mom than this cool basket for her to carry the veggies to the house to start dinner? This is a unique gift that we're pretty sure she doesn't have. Look at the reviews!
---
3. Mini Garden Greenhouse
Gardman R687 4 Tier Mini Greenhouse – Starting at $55.01 at the time of publication
This is definitely for the mom with the green thumb. She will flip out over this…no more squirrels digging up her veggies. This is a gift that will stand up to the elements and keep her garden intact.
---
4. Garden Scissors
Vintage Finish Garden Shears – Starting at $15.00 at the time of publication
The most interesting tool in the Bag – Mom will reach for these garden scissors each time she gets outside and not only are they essential they're stylish too! Garden tools are everything and this right here is a must.
---
5. Plant Sitter
Plant Watering System – Starting at $36.00 at the time of publication
This is such a lovely gift. Make sure her plants are watered with this plant watering system when she goes on vacation or whenever she's gonna be away so she won't need to worry about her plants.
---
6. The Garden Apron that also holds her Tools
MEEMA Waist Apron with Pockets – Starting at $22.00 at the time of publication
This easy and stylish apron will be a big help when your mom is working in the yard and gives her an extra set of hands. This is for all the garden lovers, and she'll love it! The reviewers are raving!
---
7. Wildflower Perennial Seeds
Midwest Wildflower Seeds – Starting from $12.95-42.95 at the time of publication
Wildflowers attract beautiful hummingbirds and butterflies and are so easy to grow. This brand of seeds will come back every year and will always remind her of you. What could make her happier & you can buy them based on Region
---
8. Garden Hoe
AMES 2825800 Action Hoe with Hardwood Handle – Starting at $16.50 at the time of publication
This hoe tool will help her break up the weed roots and help her garden grow. No more bending down and putting unwanted strain on her knees and back.
---
9. Garden Kneeler
Garden Kneeler Seat with Pouch | The Lakeside Collection – Starting at $39.99 at the time of publication
Comfort and joy is what this gift brings. This is such a great gift idea for garden work made easy. It's easy to carry around and lightweight for those areas where she needs to kneel or sit and water the flowers. She will appreciate this thoughtful gift!
---
10. Happy Garden Gloves for Mom
Long Leather Garden Gloves – Starting at $16.00 at the time of publication
She'll enjoy pain free gardening in these long leather gloves. These are such useful gardening gifts and they look good. It works wonders to wear something with so much charm, she will enjoy doing what she loves in these durable gloves. She is sure to fall in love with these beautiful washable gloves.
---
Gardening is one of the most relaxing and adventurous activities for moms attracted to working in nature. One of the most forgotten gifts for mom are gardening gifts and gadgets. This is better than a gift card, these are special gifts that say mom, I know this is what you enjoy so here are some things to make your experience better.
This is a time that allows her to play in the dirt, planting, caring, nurturing and watching her garden grow.
Take the time to get her the gift that will be with her while she does what she loves, and each time she works in her garden and puts those tools and gizmos to use, she will think of you.
So, which one of these great gifts are you going to buy? Let us know in the comment section below.
Also, if you're into pursuing financial freedom be sure to subscribe to our email list where we share one epic email a week helping you get there. Click here to subscribe
You Might Also Like:
How this mom makes over 400,000 a year while homeschooling her 3 children
How this mom of 9 makes over $2,000 a month working on the side as a bookkeeper
How to make money proofreading