How This Stay-at-Home Mom Earns $10k A Month as a Teacher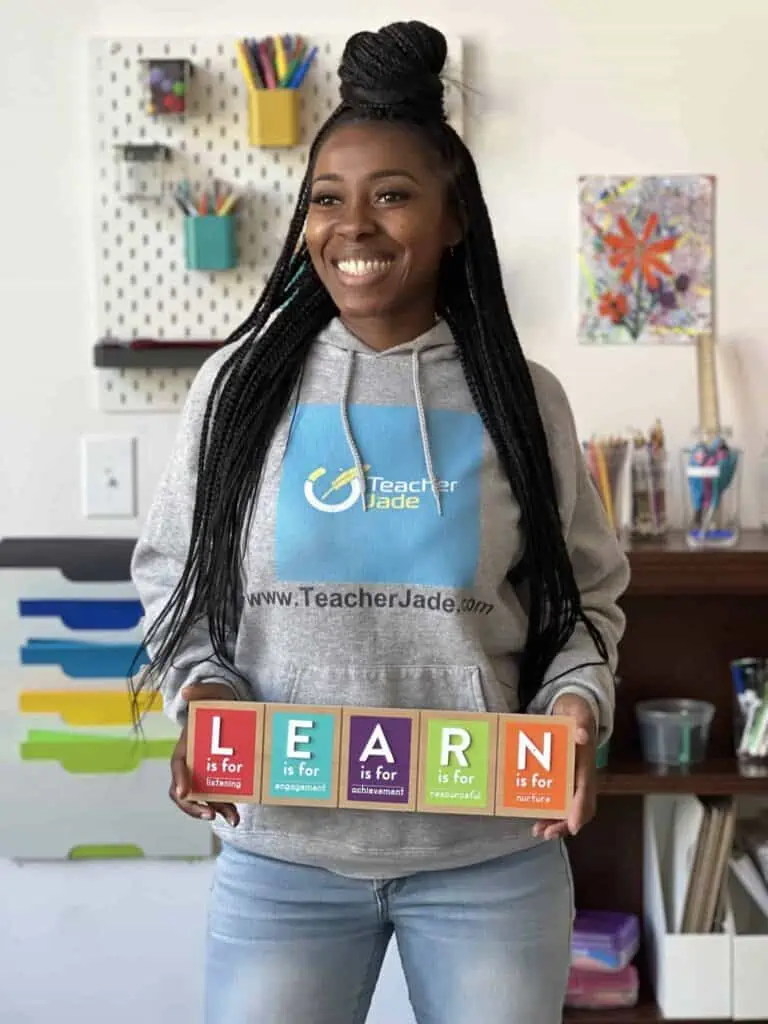 Are you a teacher or know of one who's looking to earn more money?
If so, this is a MUST-read because the current pay teachers are earning is not even CLOSE to what they should be.
It seems like NOT going the traditional route is what can lead to a more profitable income.
Just ask Jade Weatherington. Earning $10,000 per month only working 20 hours a week is a dream for most teachers.
How did she do it?
It started when she found a platform called Outschool.
Her success did not happen overnight however because in her first month, she only made $32. This is where most people give up and quit.
But she stuck with it and by the third month, she made almost $5,000!
She now has $10,000 months because she simply didn't give up!
Outschool's popularity surged during the pandemic growing over 2000%!
Jade is now working to get on her own platform to take advantage of 100% of her earnings.
Platforms like Outschool charge 30% on all earnings because they are the middleman between finding the kids who need tutoring and introducing them to people like you. That takes a lot of work and money, so that's how they make up the difference for their efforts.
Starting out it makes a lot of sense to use a platform like Outschool to gain more experience and clientele.
Jade is the definition of a boss mom and we absolutely love her story. We had the privilege to interview her to see how she does it all. Take Jade's story as an example of what you can do but the main lesson is to never give up! That's the only way not to fail.
Jade's Story
1. Can you tell us a little bit about yourself and what inspired you to start your own online teaching business?
While I was employed by schools, I supplemented my income by teaching online. When I began sharing my homeschooling journey online, other families approached me to homeschool their children. Initially, I said no because I only saw teaching online as a side hustle. Eventually, I created courses to support those families and my online teaching business grew from there.
2. How much do you earn with your business?
I earn between $5000-10,000/month. Slower months tend to be December, May, and August whereas the higher earning months are September and January.
3. How do you balance your role as a mom and a business owner? Can you give us an example of what a typical day might look like?
Fortunately, I am able to balance being a mom and a business owner with very little stress now that my daughter is older. A typical day starts with me writing out two lists on my whiteboards. One for my daughter where I write down her schedule for homeschool, and the second where I write out mine.
Two of the classes she takes are with me, so when I am logged in and teaching online, she's on another device taking the class. My work day is about 2-3 hours Monday-Thursday.
I also have her enrolled in various programs so when she is attending those classes I work on the business (payroll, course, development, and marketing).
I only teach two live classes during the week. Both classes are 25 minutes long.I have prerecorded classes, and I usually spend 2-5 hours per week providing feedback on submitted work. On Sundays, I like to record content for new classes and schedule social media posts for the week.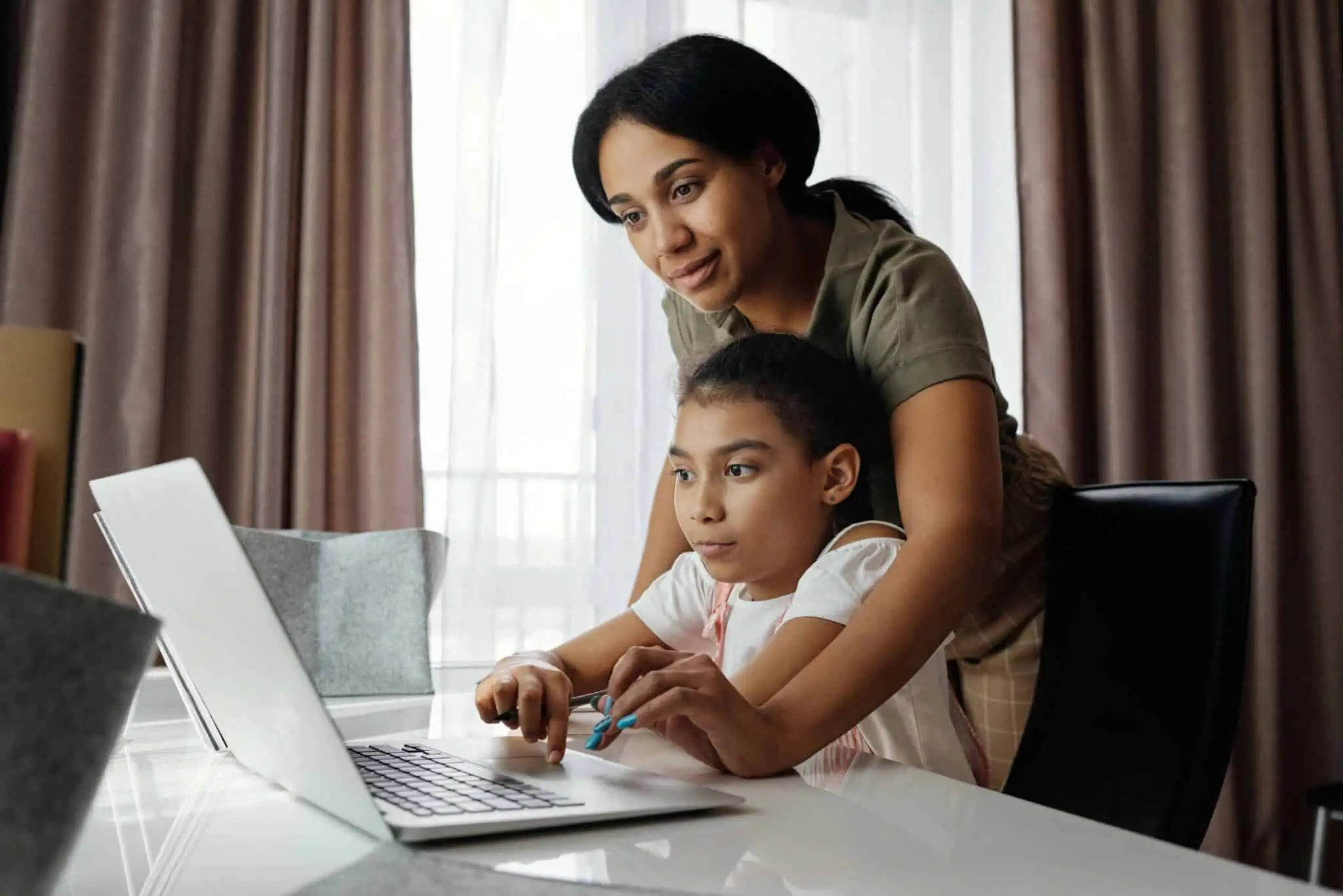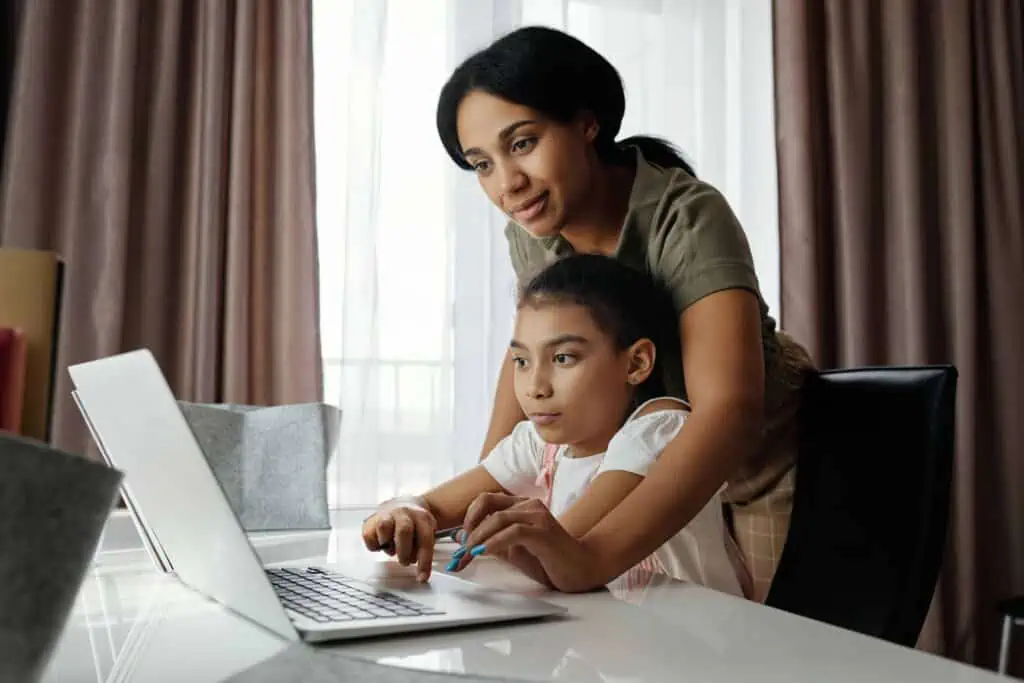 4. What strategies or techniques do you find most effective in marketing and promoting your online teaching business?
I wish I had an effective marketing campaign, but it has really been word of mouth that has helped my business grow. I primarily offer courses to homeschooling families and when one child takes a class, the families tell their homeschooling friends.
When I scaled and started hiring other teachers to offer my curriculum, I had to start marketing and promoting classes and that is something I am still working on.
I have hired marketing managers, but there was little ROI, so I manage marketing myself and ask families to share my classes and posts across social media.
5. How has your company evolved since its inception, and what lessons have you learned along the way?
My company has come a long way since the beginning. At first, I was the only teacher, creating all the classes myself, which I still do.
One important thing I've learned is the value of good customer service to keep students coming back. I started with just two classes, but as students completed the classes, parents kept asking me, "What's next?" So, I had to develop and create more classes.
I started with formal essay writing classes, then had to add semester long classes, beginner writer classes, and on-going courses.
Another lesson was to offer a range of classes at different prices to attract different types of students. So, our journey has been about improving our service, expanding our classes, and making our offerings more diverse to meet students' changing needs.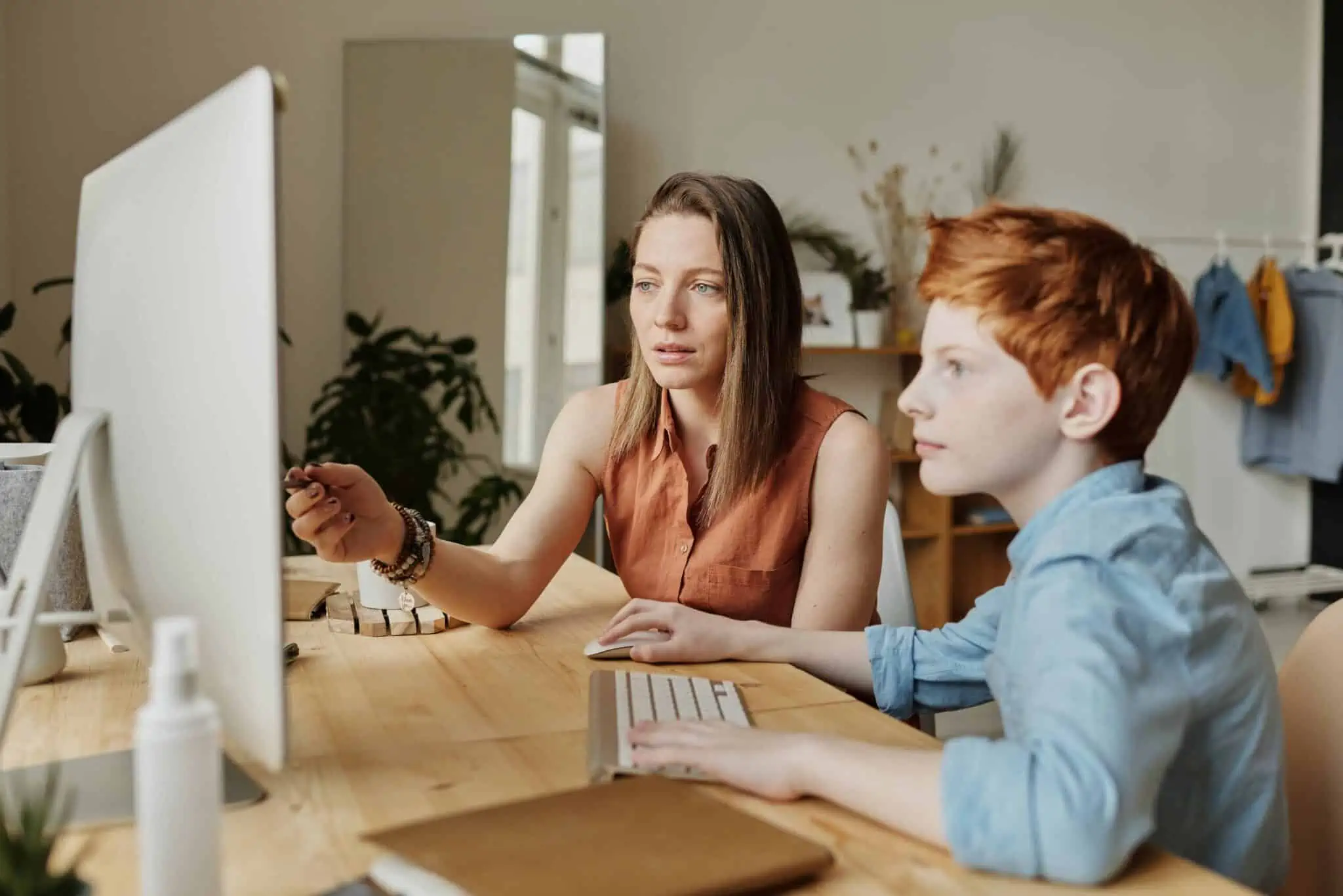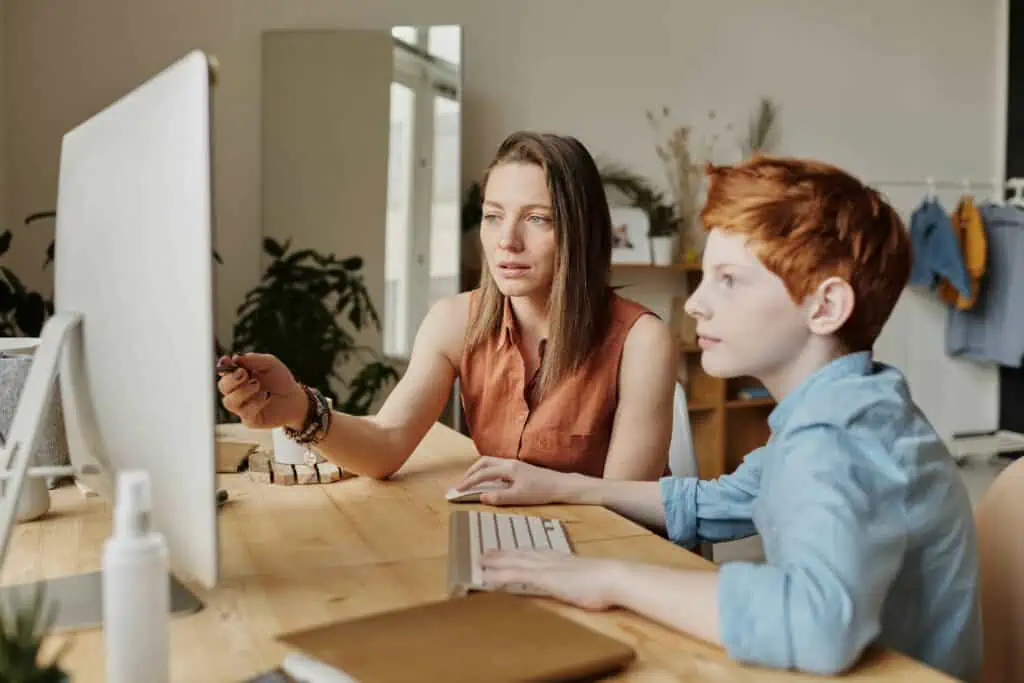 6. What advice would you give someone who is thinking about creating their own course?
First, determine what you want to teach and make sure you have a thorough understanding of the topic. Don't just choose a topic because you think you can make a lot of money from offering it.
You should have a certain level of expertise whether from formal education or your own personal experience. Second, determine your audience. Who do you want to teach?
Next, decide where you want to offer the classes and set your prices.
Finally, create the content and start teaching! The first few classes should be used to help adjust the courses as needed. And, always ask for feedback so you can continuously improve.
7. What platform/tools do you use for your business?
I use GoDaddy and WordPress to host my website. WPCOurseware is where I house my prerecorded lessons. I also use Calendly for scheduling, Zoom for live classes, and Klayvio for my email campaigns.
8. What are your future plans and goals for your online teaching business?
I currently have class offerings on other platforms. I would like to move everything to my website and build a community for my learners and their families.
I want to include more integrated technologies to assist with making online courses easier to take and make the prerecorded classes more interactive.
In the next five years, I want to expand from just offering writing courses to having all the core subjects offered by highly qualified educators.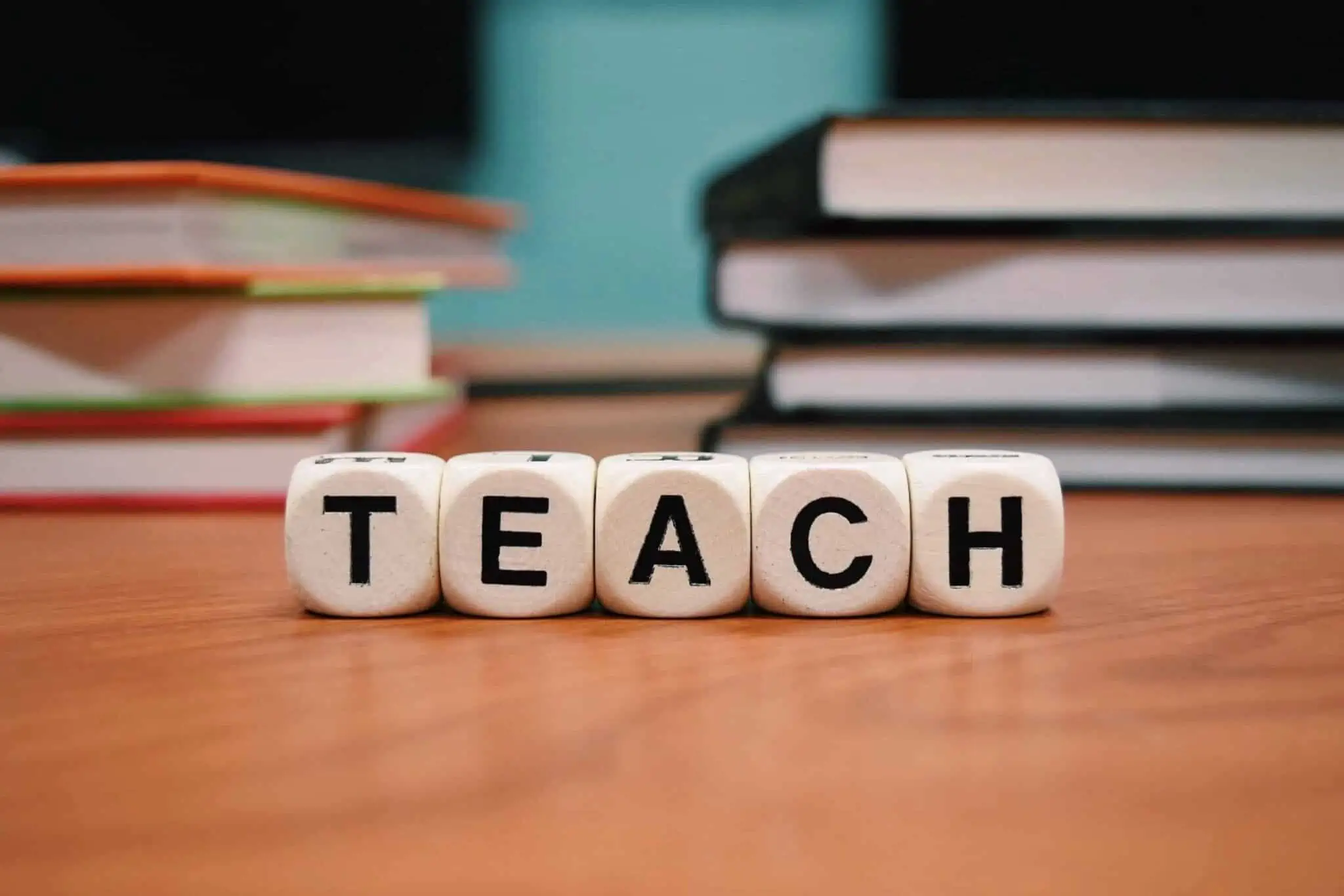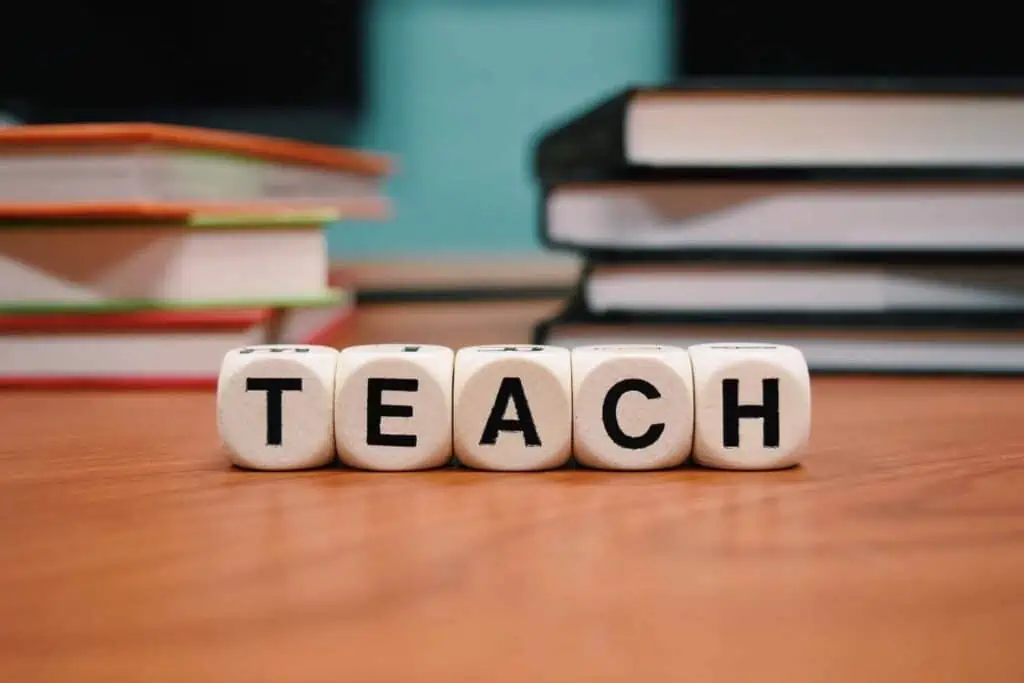 9. Do you have any products or services you sell?
Outside of the online writing classes that I offer to youth, I also teach adults how to develop and sell online courses.
I also have a FREE course for those who are interested in teaching online but are a bit on the fence.
10. How can others find you- as we are all fans of you now?!
I can be found at www.TeacherJade.com. My online courses are available at www.TeacherJade.com/Academy and on Outschool.
https://www.facebook.com/TeacherJadeHelps
https://www.instagram.com/teacher_jade/
https://www.linkedin.com/in/jade-weatherington-m-ed-67b37563
https://www.youtube.com/channel/UCDy8MDYcytF9phCt2j5626g
https://www.tiktok.com/@teacher__jade/
---
Thank you Jade for such an awesome and thorough interview. You are such an inspiration.
Be sure to follow Jade on all of her social media platforms above, she is definitely someone you want to stay connected with.