5 Best Things To Do in Myrtle Beach with Toddlers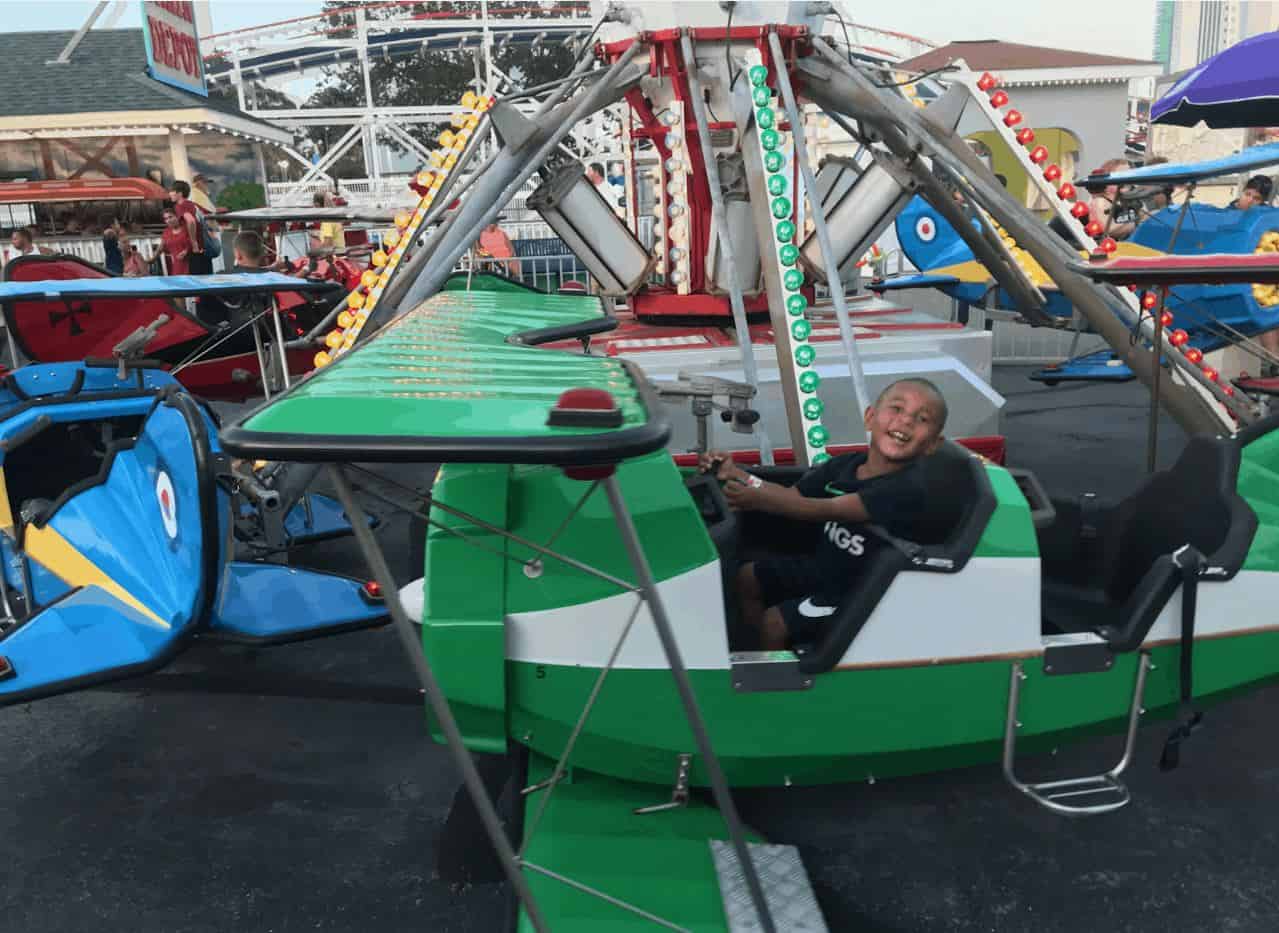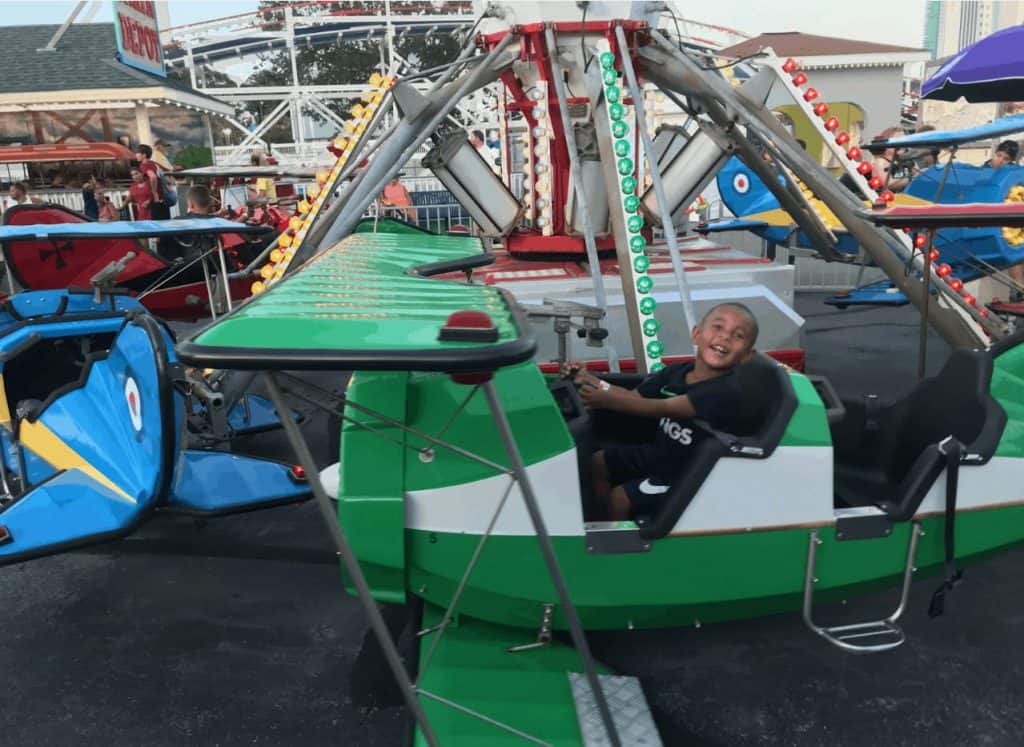 Are you planning a trip to Myrtle Beach with the family?
There are a ton of things to do in Myrtle Beach but not everything is suitable for the kids.
I recently went for a week with my two toddlers and we did many things but there were 5 things that stood out that I think everyone should try. So get a pen and paper as I tell you the Best Things to Do in Myrtle Beach with toddlers.
My family of four (husband, 3 year-old-son, and 16-month-old daughter) stayed at the Sandy Beach Resort and had an EXCELLENT time.
This resort has rooms that are set up like condos and my sister's family came (family of 6), and parents. We all had our own room and bathrooms and shared the living room and kitchen area.
It was really nice having our own space and still being able to be close to everyone. 
I highly recommend traveling with other families for a number of reasons, but the top two being…
1. You can actually get some alone time with your spouse
The kids loved being able to go in and out of the rooms and play with their cousins, they had no time to bug us (I mean spend time with us :-)). My sister was celebrating her Anniversary so we volunteered to watch the kids (they were keeping mine busy) and she offered the same deal for us to go out the next day. You couldn't do this if you were traveling alone.
2. It's just more fun when you add others to the bunch 
At night when the kids were sleeping, we stayed up all night playing Phase 10 and good old Uno. I can assure you that my husband and I would have not done this had it just been the two of us and we had a great time full of jokes and laughs. I don't say do this ALL the time because nothing beats good old quality time with your own family but every now and then try traveling with other families.
So let me get off my soapbox and get to the best things to do in Myrtle Beach with kids.
This post contains affiliate links, which means I may receive a small commission, at no cost to you, if you make a purchase through a link.
Here are the top 5 things you MUST do in Myrtle Beach with Toddlers
1. Enjoy The Beach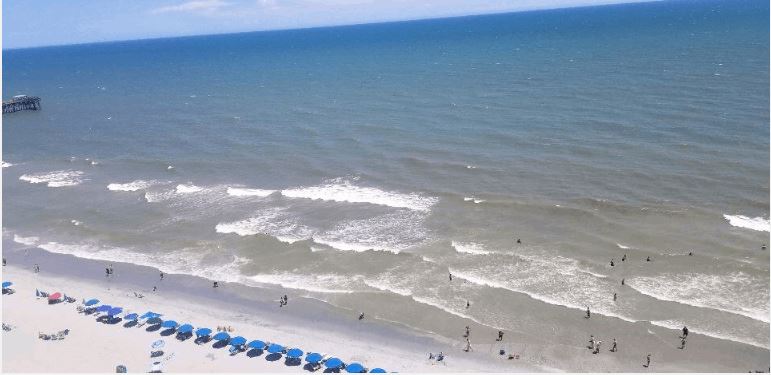 I know, I know you're probably thinking…really? Duh. I Mean it is Myrtle BEACH but if I didn't add it to this list I know I would hear it. 
We absolutely LOVE the beach and so do the kids. We didn't need any beach toys or anything, just each other as we enjoyed the waves, sand, and tide.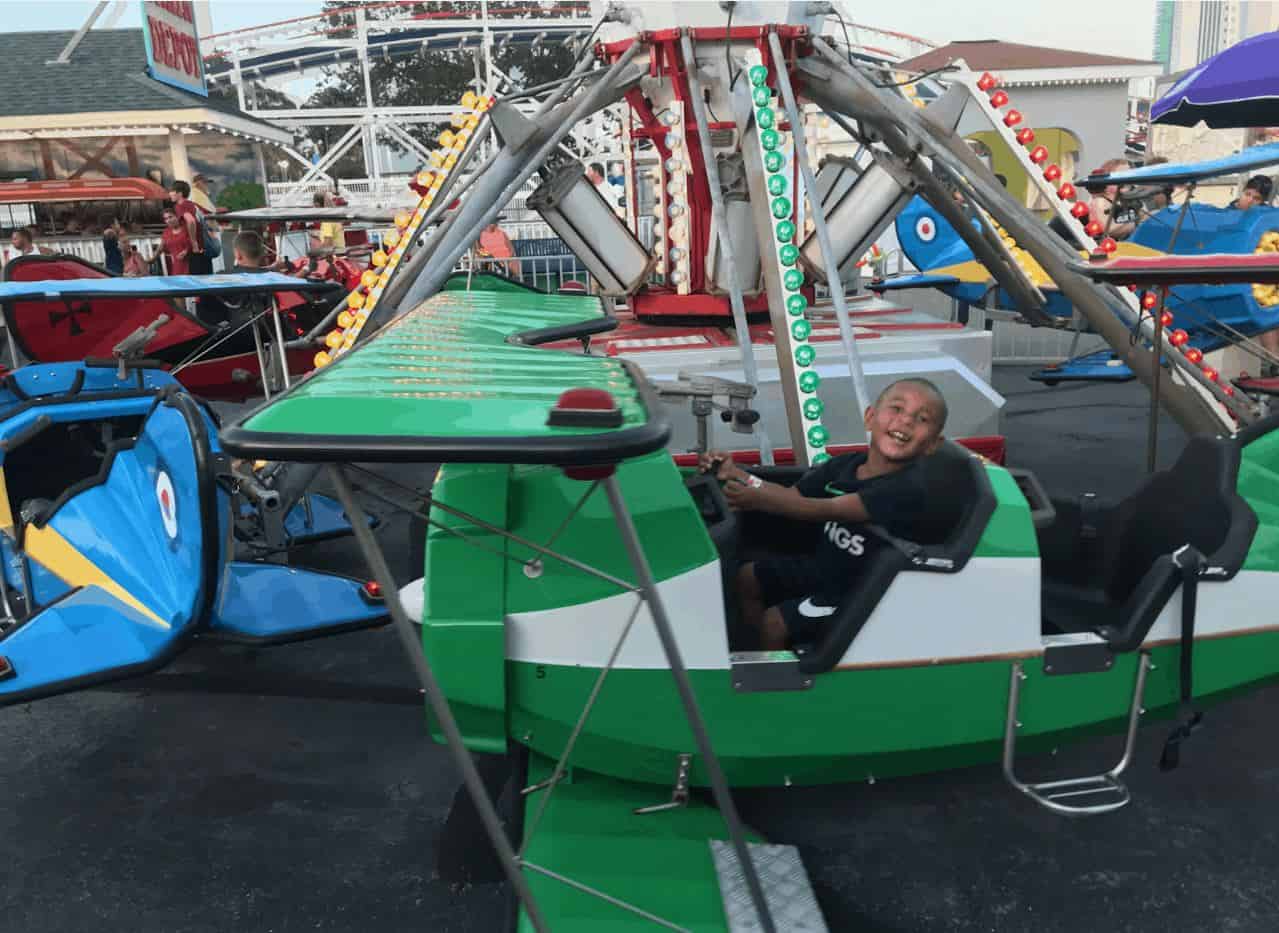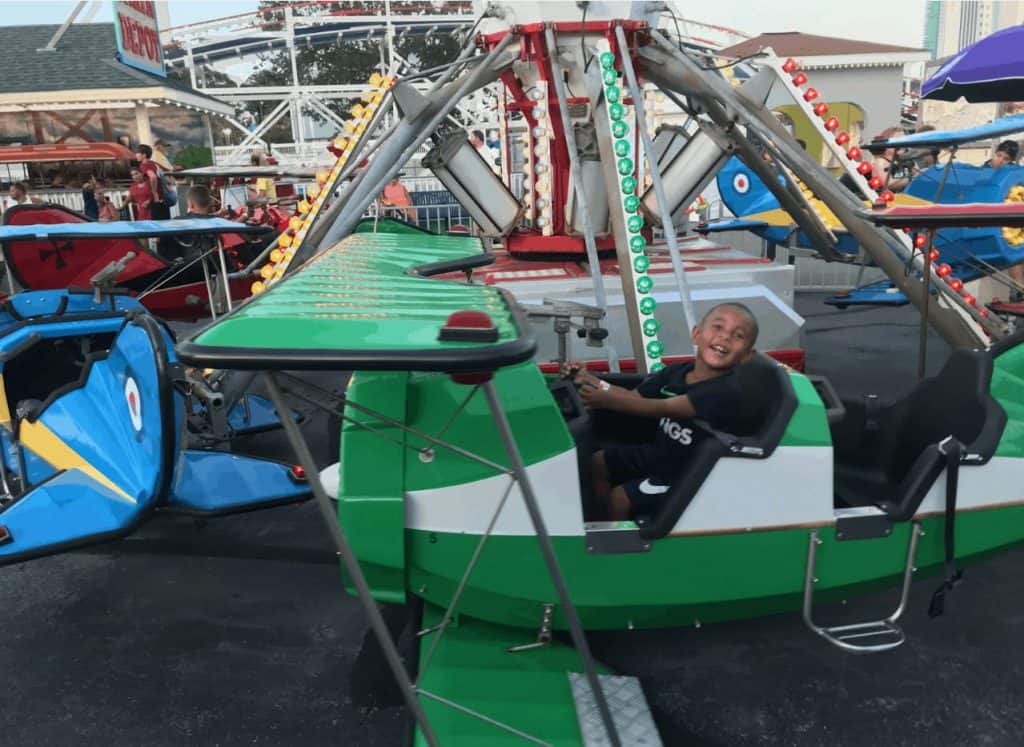 Let me say this, this amusement park is ONLY for the kids (in my humble opinion). There are rides for adults but only if you want to get a headache. This place is like an old carnival that never shuts down. It was directly across the street from our resort so we had to check it out and the kids had so much fun.
This was our kids first time getting on rides and my 16-month-old was all for it. I thought it was really cool that they had rides she could get on being so small. If you keep in mind that this is for the kids you'll have a good time seeing the joy on their faces.
Note: We did not check out the waterpark area so I cannot vouch for that.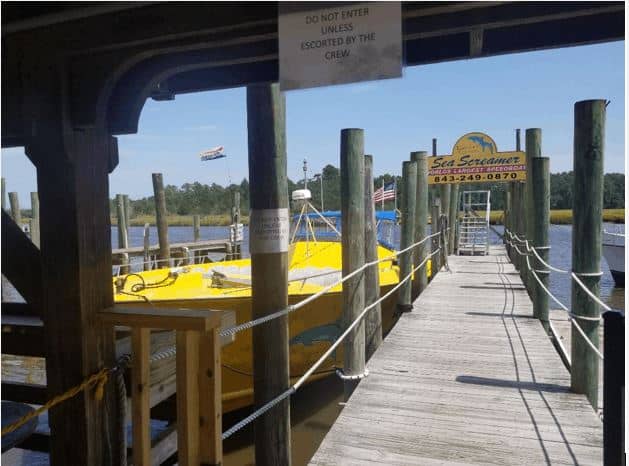 We had a great time on this speedboat even though we did not get a chance to see the dolphins (the dolphins weren't out that day), but they do give free vouchers to come back again to try and see the dolphins another day.
Expect to get SOAKED on this boat. It was so much fun but remember you're getting hit with SALT water so make sure you cover your eyes. There was a spot where we could sit with our little ones so they wouldn't get wet. I enjoyed the ride and seeing everyone get soaked. It's a nice experience for everyone.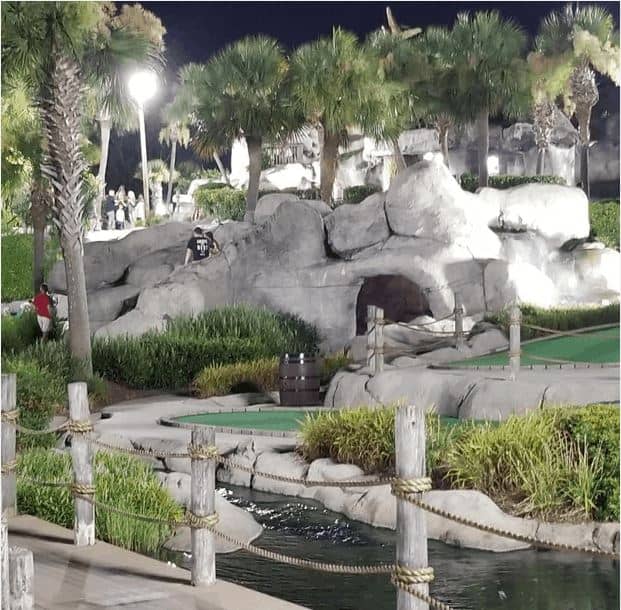 Good old Putt-Put for a strong-willed toddler AND one-year-old is really something I wouldn't usually recommend BUT I will say we had a great time, we just had to get creative with the kids. 
They had their own stick and a ball and they went first. It was really cute watching them think they were really doing something. 
Note: We brought our stroller and it was a headache taking it up and down the stairs, so if you can avoid this, please do.
5. Captain George's Seafood Buffet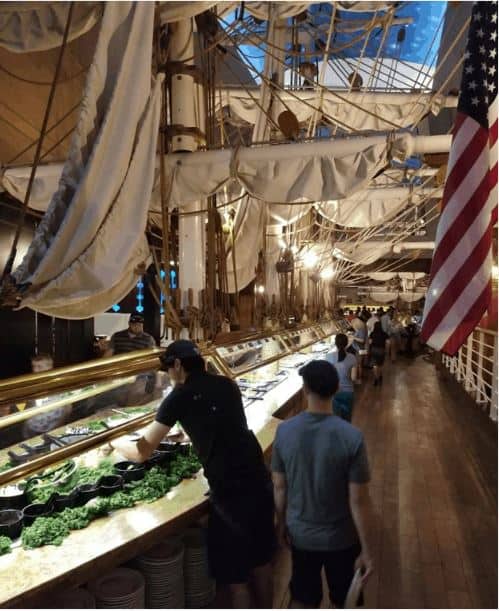 This really should be #1 on the list because this was some of the best seafood I have EVER had and it was ALL YOU CAN EAT! Bonus: Kids eat FREE! This restaurant seats over 1,000 people and it was PACKED.
If you like Seafood then you must put this restaurant on your list. Please come back and thank me in the comment section when you're done, you won't be disappointed.
And let me say this, I am NOT a fan of buffets but I took one for the team and I'm so glad I did. So for the germaphobes like me, just say your blessing and ask God to bless the food you are about to receive. You can check the restaurant out here.
So, there you have it.
If you're traveling to Myrtle Beach please consider the things to do above and make this trip a trip to remember
Have you been to Myrtle Beach or heard of something not listed that you'd like to do?
Let us know in the comment section, we'd love to hear what we're missing.