15 Legitimate Work from Home Jobs for Moms that Pay Well!
Stay at Home Mom Jobs
Are you looking for work from home jobs for moms?
Do you want to get past the scams and see what moms are actually doing at home with kids to make money?
If so, you're in the right place. I wanted to know the same thing.
Four months pregnant with my second child and desperate for a way to quit my job so I could stay home with my kids, I scoured the internet looking for success stories from moms who were working from home with kids to see what my options were but I couldn't find anything.
Out of frustration and a quick timeline before I'd give birth to my daughter I decided to reach out to work at home moms and find out:
What they do

How to get started

And find out how much I could earn
I asked and they answered. I documented everything and created this website for people like me looking for legitimate work from home jobs for moms.
That's why I named this website Tried and True Mom Jobs.
Some of these jobs, unfortunately, do not offer health insurance, so if you're in need of health insurance you'll want to know your options here.
Make sure you subscribe to our mailing list and to our YouTube channel because I'm always sharing stuff that will set us mamas up for success.
This post contains affiliate links, which means I may receive a small commission, at no cost to you, if you make a purchase through a link.
Best Work from Home Jobs for Moms
1. Start a Blog
I started this blog because I couldn't find what I was looking for online and I knew the information I found would be helpful to others.
But that doesn't have to be your story.
You don't have to reinvent the wheel if you want to talk about something that someone else already writes about. Just find ways to make your content better.
You have your own voice and perspective.
I make money on my blog through ads and affiliate marketing. If you get a nice amount of people coming to your website you can make a nice amount of money through ads.
I had a great traffic day this day and made $400 in one day, it ended the month off almost earning $5,000 in ad revenue!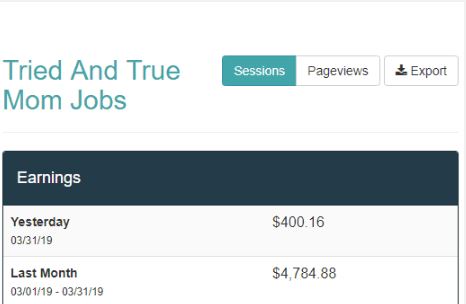 I make even more money through affiliate marketing, I go in-depth about this and the other ways you can make money blogging in my article How to Make Money Blogging.
It took me a while before I made any money blogging, so this is definitely something to start on the side before you can turn it into your full-time job.
I only made $5,000 my first year blogging, but the next year I've been able to turn it into a six-figure business and I only work 10-20 hours per week!
It's A LOT of work in the beginning but if you plan it right it could go very well for you.
You do not have to be an excellent writer either, you just write like you talk.
If you want to start a blog you can check out my article here and find out the top 7 categories that get the most traffic and make the most money.
2. Freelance Writing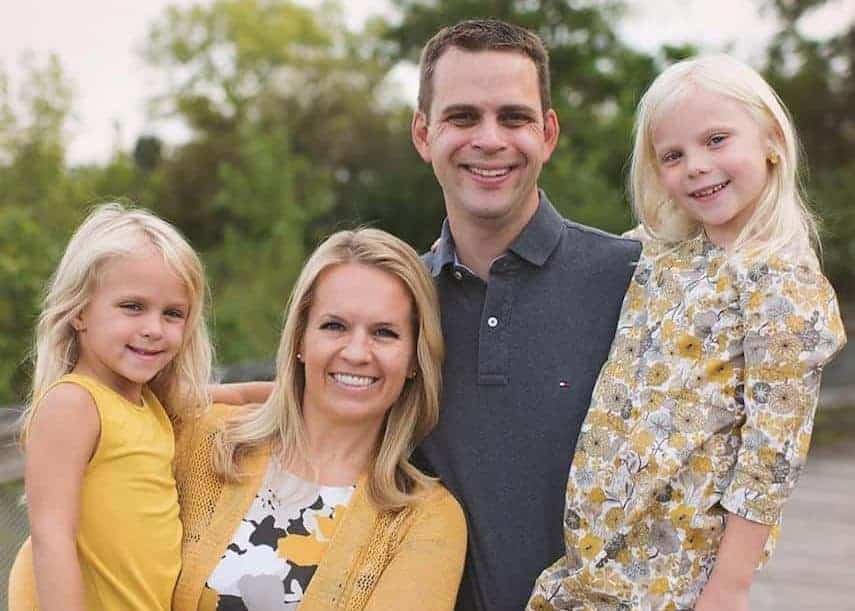 Do you like to write? If so, you should consider becoming a freelance writer.
This is a great work from home job for moms because you work around your own schedule as long as you can meet your deadlines.
I interviewed Boss Mom Holly Johnson who does this and she earns, get this, OVER $200,000 per year!
How much can you earn? Holly said she finds it hard for you NOT to earn at least $40,000-$50,000 per year as a beginner.
How to get started: Check out my interview with Holly and this free workshop she created to help you understand how to build a six-figure writing career.
2. Virtual Bookkeeper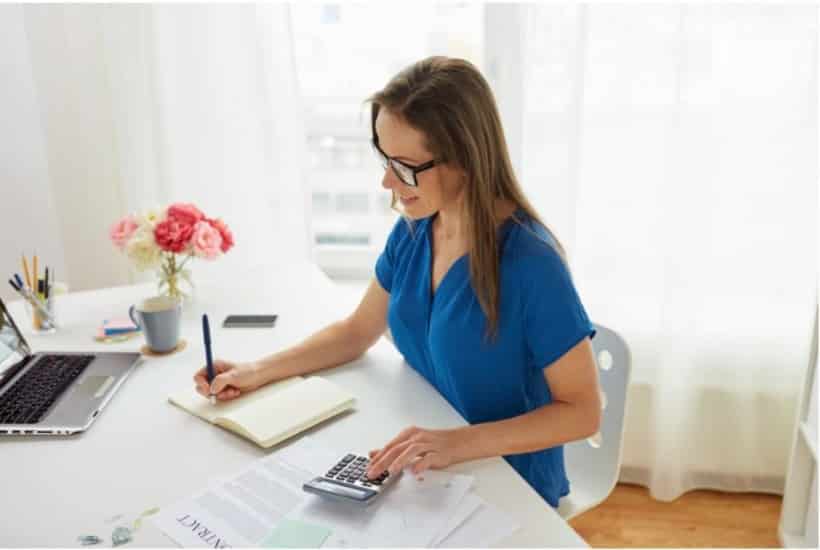 Virtual Bookkeepers record financial transactions for business owners.
I love talking about this job for moms because I interviewed two stay at home moms who had no previous experience as a bookkeeper but after taking this course they are now doing very well.
One of the moms I interviewed has NINE kids, homeschools SIX of them, and still has time to do this on the side earning $2,000/mo.
The course they took is called the Business Bookkeeper Launch Course and you can check out the interview in my article How to become a Bookkeeper.
This is such a great work at home job for moms because the course teaches you how to only spend 4 hours per MONTH for each client and you typically charge $300 per client!
How to get started: Take this free class from the course the moms took to see if this is right for you.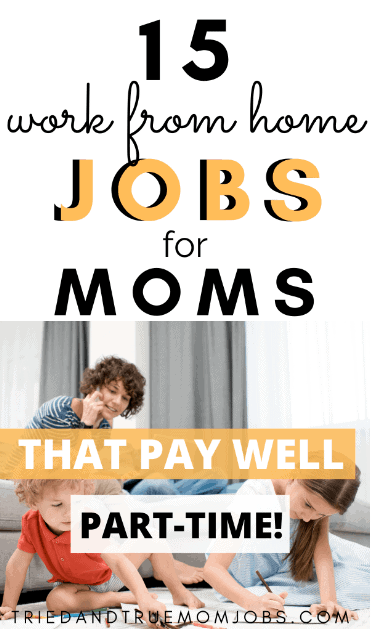 15 Best Work from Home Jobs for Moms that Pay Well!

Whitney is the founder of Tried and True Mom Jobs, a blog about legitimate ways to make money from home. She only writes about things that work. Hence the name "Tried and True". She does the research, so you don't have to.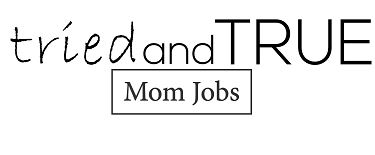 Tried and True mom jobs was created to provide stay-at-home moms legitimate job opportunities that pay well and offer the flexibility to raise their children.
Learn more...